Whether you have just set up your #business or not, you need to consider and update your #online marketing strategies regularly.
Click To Tweet
And for promoting your brand online, using marketing tools has become a must; it is no longer a luxury or an option but a must! Why is it, though? And what tools can we use to see the optimal results?
We understand how frustrating the beginning of a startup can be. You face many issues you don't know how to address. That's why this article will mainly focus on all your frequent questions about the necessity of using marketing tools and the tools you can't do without. Let's get to it then!
Why Startups Need Marketing Tools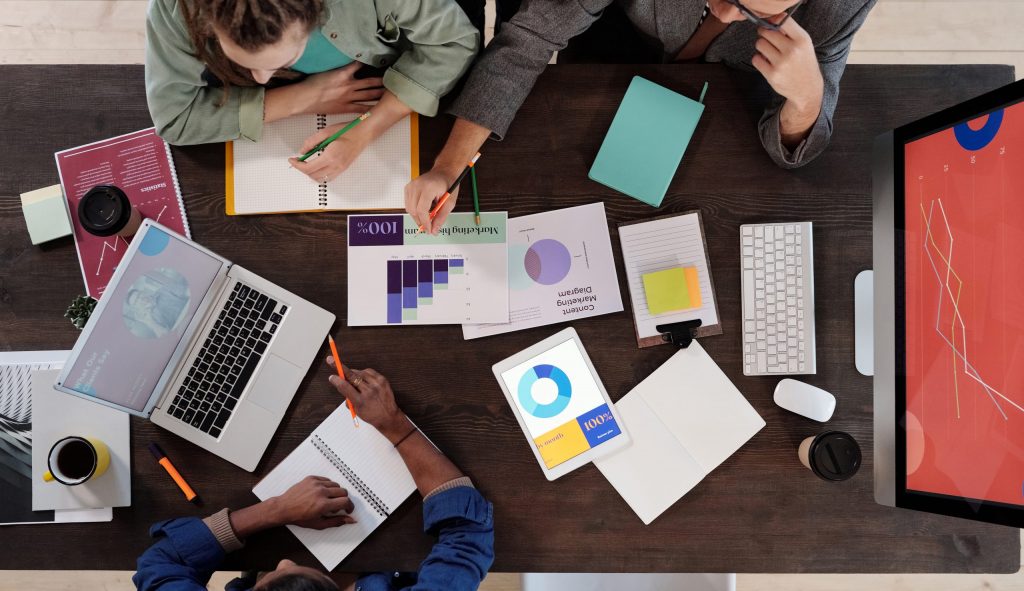 Everyone is making a fuss about the significance of marketing tools. But why is that? Why should you use any tools to grow your small business?!
Time Is of the Essence
We live in modern times when almost all innovations aim to facilitate our life and save our time. Now I don't want to sound corny, but time is gold. It's a valuable, finite source that you can't simply take for granted! And when there are excellent platforms available that can speed up the process, why not use them?
When you set up a new business, you have a hectic work schedule and will soon notice that you don't have the luxury of time to do everything manually. You need help, and this help comes in the form of practical tools and platforms. So, you'd better seize the opportunities.
As a New Business, You Need Help
When starting a new business, you're probably not as experienced as you're knowledgeable when it comes to marketing. And we all know that nothing can make up for vast experience! In such a case, you could for sure use the help of professionals who know the ins and outs of online marketing. But let's face it; you don't have infinite financial resources to hire help.
So, where can you find the guidance and help you seek? In platforms and tools that provide you with analytics, tips, and sometimes even professional managers.
This way, you can grow your business with expert help without going through the trouble of hiring new employees.
Your Rivals Are Using These Tools
Don't get me wrong; I'm not encouraging you to be copycats! After all, your uniqueness and individuality distinguish you from every other brand or business. However, keep in mind that you're always in a competition to capture your target audience's attention. That is, you're in a race fighting, among many others, to win their attention.
In this very race, your competitors are exploiting every opportunity to ensure their success. They use every platform and tool to make their marketing efforts pay off. So, if you don't do the same, you can't be shocked when you fall behind.
Reliable tools Every Startup Needs
These days, you have a wide variety of options to choose from. Many marketing platforms are available right now, all claiming to be the absolute best. However, not every one of them is reliable or practical for a startup. Therefore, I have decided to introduce a few tools.
WatchThemLive: Website Analytics and Heatmapping
These days, almost all businesses, big and small, feel the urge to set up their own websites. WatchThemLive website visitor tracking, loved explicitly by developers, digital marketing enthusiasts, and analysts, is a tool that can genuinely guide you through every step of the way.
Among the various features they offer, the most important ones are:
Session Replay that helps you monitor your users and see why your website might not be performing well
Heatmaps that enable you to find out about your pain points
Real-time analytics that keeps you up-to-date
Impressive, right?
MailChimp: Email Marketing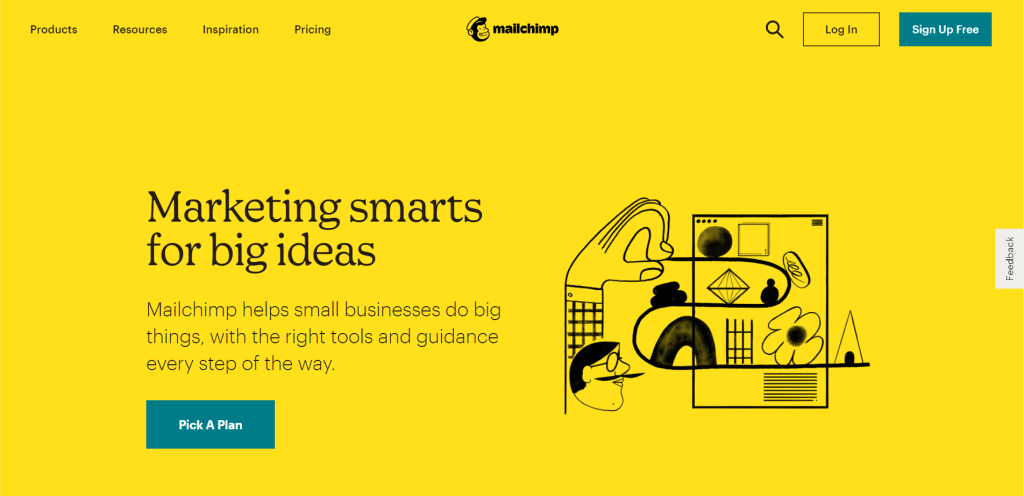 Founded in 2001, MailChimp is one of the most helpful email marketing services you could use! This platform was tailored to meet the needs of Startups because of their reasonable pricing plans. They also offer a free program for those who send 12000 monthly emails or less.
One of its best features is that it lets you send automated emails at precisely the right time. Using this platform, you can also create landing pages and postcards. You could give MailChimp a shot to see if you can reach your marketing objectives.
AiGrow: Instagram Growth
You will be hardpressed to find someone who is not aware of the immense power of social media in marketing. Instagram, mainly, seems to be winning many hearts! Therefore, it presents the perfect opportunity to start marketing your brand-new business. However, there are many challenges that you can't manage single-handedly.
AiGrow, with its fantastic features, comes to your rescue to answer all your questions on how to get more followers on Instagram. Despite other Instagram management tools that use bots, AiGrow assigns professional managers to your IG account to ensure the optimal outcome.
Alongside its growth tool, it also allows you to send multiple DMs on IG. So, we recommend starting with AiGrow's free trial right now! In case you need more information about Instagram growth, visit this article on how to get more followers on Instagram from HooThemes.
AiSchedul: Instagram Scheduling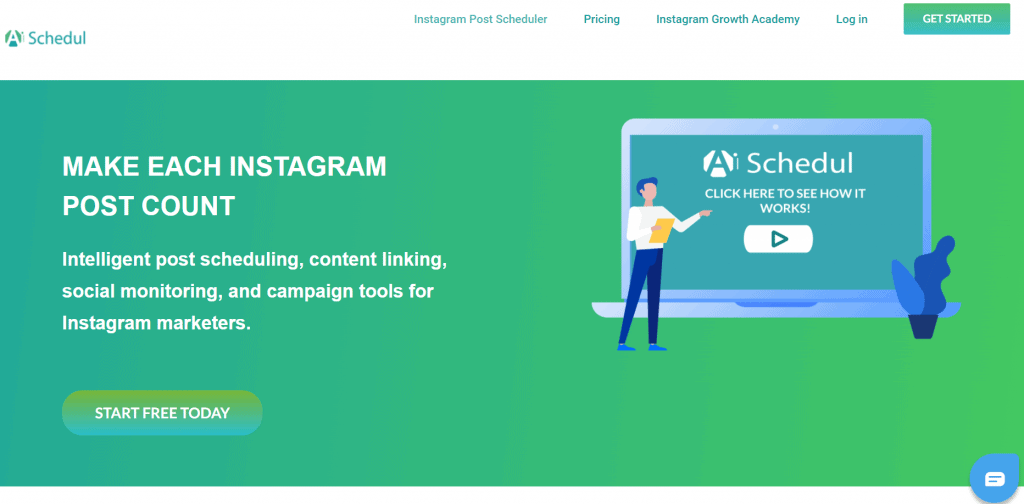 Are you in a time crunch and looking for a platform where you can safely schedule Instagram posts for the best time?! Well, you're not alone! It was precisely this issue that drove AiSchedul founders to design this platform.
AiSchedul enables you to schedule posts, stories, and reels. But don't make the mistake of thinking that this feature is all they offer. Using AiSchedul, you also get to host giveaways and have the winners chosen automatically, find out trending hashtags and content, and create CTA buttons. It is quite a unique all-in-one tool compatible with all operating systems.
You can read this article on how to schedule Instagram posts from SocialPros to learn more about scheduling content at the right time.
Ainfluencer: Instagram Influencer Marketing
A practical method for marketing your brand is to find influencers on Instagram to promote your brand. This method can simply do miracles for you, but the fact that negotiating with influencers is time-consuming might be an obstacle. But you can't let that stand in your way of success, can you?!
Ainfluencer's Instagram influencer marketing platform is a straightforward tool that makes it extremely easy for businesses and Instagram influencers to connect. By using this tool, businesses can reach new and engaged audiences with influencers. So, go ahead and use this platform to achieve the best results from Influencer marketing. You can thank me later.
Last Words
Online marketing can be truly confusing and complicated for startups. But there's a solution to everything. And in this article, I tried to introduce the best reliable tools, which can simply be life-changing. They help simplify and expedite a process that would otherwise be time-consuming, tedious, and sometimes impossible.