PPC tools are used for better management and #analyses of your #advertising campaigns.
Click To Tweet
The main purpose of a PPC tool is to reduce the costs of advertising and to create ROI for your online ads. You, as an advertiser need to find a way to drive more visitors and leads for your business. Choosing the right PPC tool will not only make your day a bit simpler, but it will also benefit you long term. Here are four good options to start with.
1. Adzooma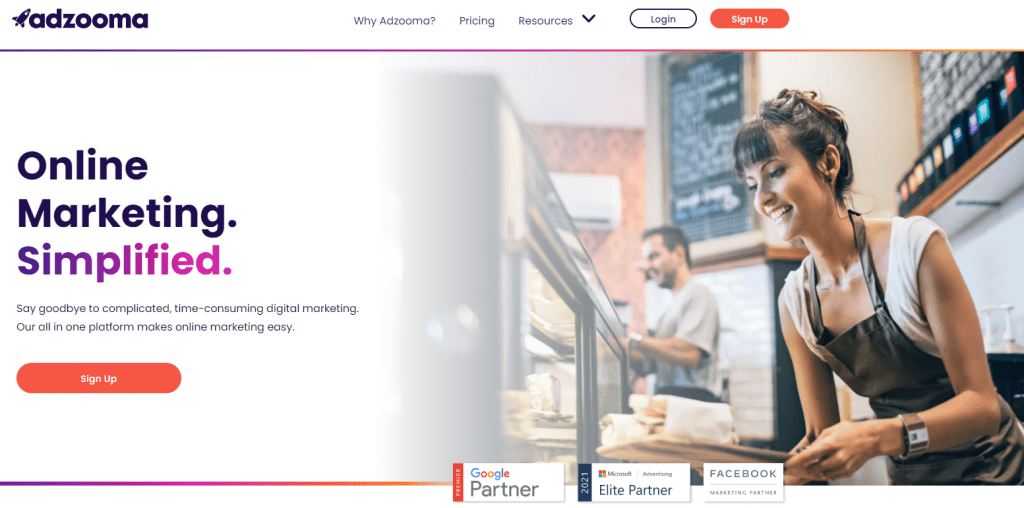 Adzooma is a PPC tool that will help manage campaigns. This PPC tool is very efficient. You can start with a free Adzooma account, and upgrade it to a Plus plan when you feel your business is expanding. Adzooma helps you in creating, optimizing, and tracking your PPC campaign. Using it you will improve the content of your website.
Adzooma account provides reports, strategic suggestions, and automation features based on rules. The reports are done in a set template and you can rerun them with updated data, this will save you a lot of time. Reruns can be done as many times as you like, and the layout of the report is also consistent.
Key Features of Adzooma Essentials are:
Monitor and track Microsoft, Google, and Facebook Ads in one place
Optimization will help you to improve your campaign so you will get better results
Automated rules that replace manual work and save time
Campaign Performance Reports that show and track your spending
When you decide to upgrade your free plan, the Adzooma Plus prices start at $49/month and offer many additional Key features.
2. Captivise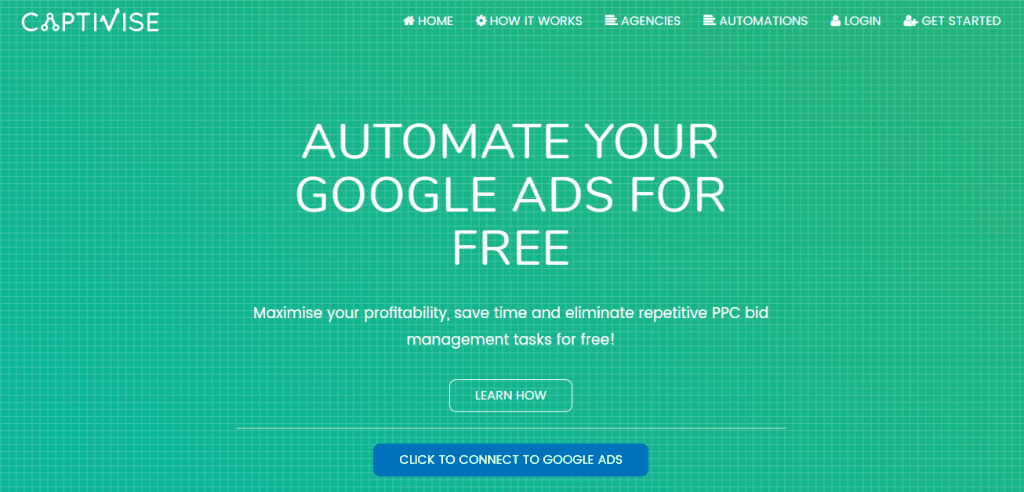 Captivise started five years ago as a simple PPC tool with an idea of how to automate the daily activities of PPC managers. Today the main goal of Captivise is to increase ROI with cost-of-sales or cost-per-lead.
To work with Captivise you need to connect your Google Ads account with it. When they connect, Captivise will pull data in and display the performance of your Google Ads. When you input your target margin, Captivise will use data from your account to make adjustments to improve your Google Ads performance.
To automate repetitive tasks, Captivise uses algorithms that run everyday tasks instead of PPC account managers and manage bids. Because of these algorithms, the tool is very effective, even when it includes spreadsheets.
Captivise is a free PPC tool that will save you time, increase your profitability, and do repetitive PPC tasks instead of you.
3. Cobiro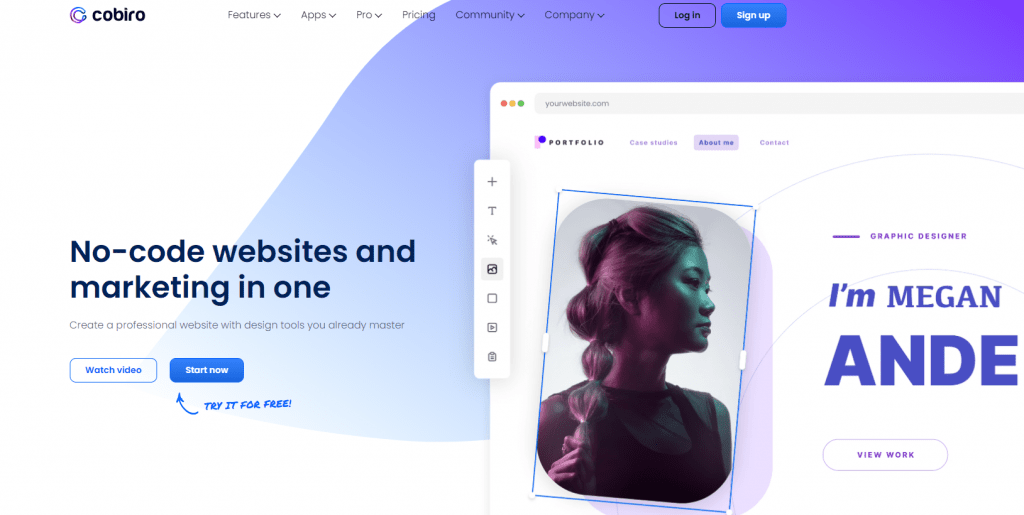 Cobiro is an AI-powered optimizer for Google Ads. When an advertiser bids, it means that he will pay for a place where those ads will be displayed. The most valuable position to bid for is on the top of the search results. PPC is a pricing model that Google Ads uses. So by using the Cobiro PPC tool you will drive traffic to your site and increase performance.
Cobiro AI bid tool is set to automatically modify your bids to get more clicks and gain more hype. When using Cobiro as a PPC tool, follow these steps: first, select keywords that define your product, set a reasonable budget, and then write your ad. Google Ads, optimized by Cobrio will do the rest for you.
With Cobiro you will get these features: Google Ads setup, complete control of set budget, Cobiro AI bid engine, and the added ability to easily find new customers and reach your target customers. Cobiro pricing plans start at $0/month, and go up to $16/month, depending on your needs.
4. Semrush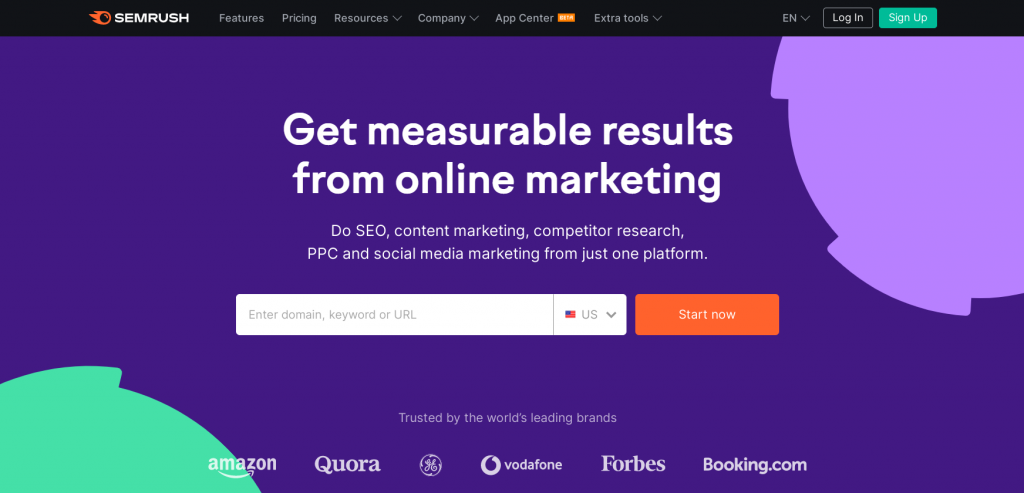 Semrush is an all-powerful search tool for Google Ads. With Semrush you will collect inside tips from Google Ads that will help you to improve your marketing strategy. Reports from Semrush research will help you analyze the competitors' spending and strategy.
These reports will also showcase the differences in your advertising. Semrush will also show you how much traffic the competition is getting. That way, you'll have a baseline to work with.
This tool also allows you to see search tags your competitors are bidding on. This PPC tool will provide you with the CPC and extent of the search for these keywords, and help you decide whether to bid on a certain keyword to not. Semrush pricing plans start from $199 and go up to $449 per month.
Conclusion
When choosing a PPC tool you need to set a goal you would like to achieve.
Look for a tool that will analyze PPC performance, find the right keywords to use, and provide you with helpful reports, so you will be able to increase your visibility and see your revenue grow.