Social media has completely changed the world we live in, the way we socialize, how we communicate with each other, etc. It fully modified the way we live our lives in comparison to how we used to before it appeared. It especially had a great impact on the world of marketing.
As people increasingly spent more time on different #social media platforms, more companies started #advertising their products there.
Click To Tweet
The importance of social media advertising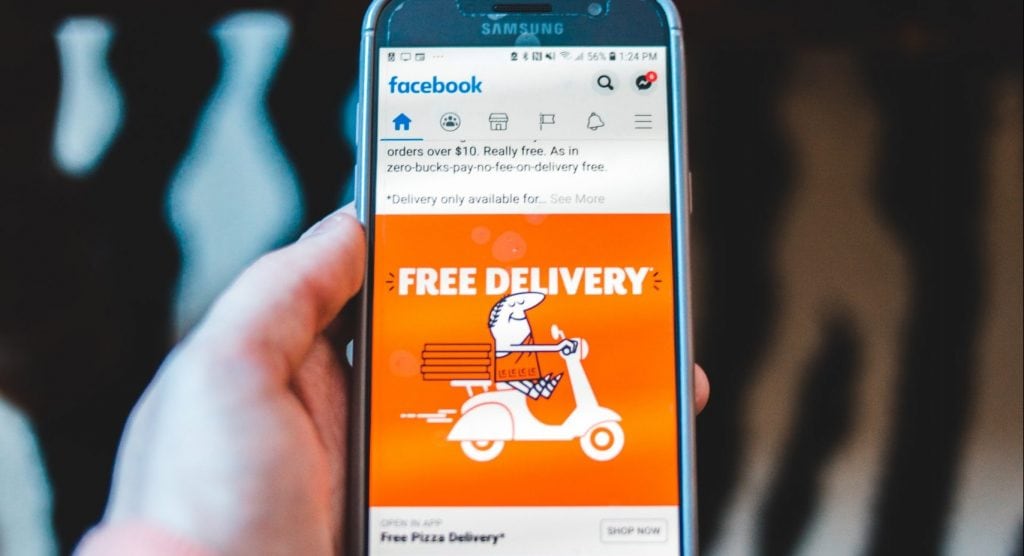 It is a great way to promote and establish your brand. It can be very easy to set up even if you're not super experienced in the field. Social media advertising helps develop a loyal community of customers by creating a long-term connection between the buyer and your brand. That way, you are showing that you appreciate your customers and their opinions.
This is also great for advancing your customer service. You can get vital information that will tell you in which direction to grow your business. You can also increase your exposure on the Internet, as well as improve SEO and presence.
The best tools to optimize your social media advertisement
1. WASK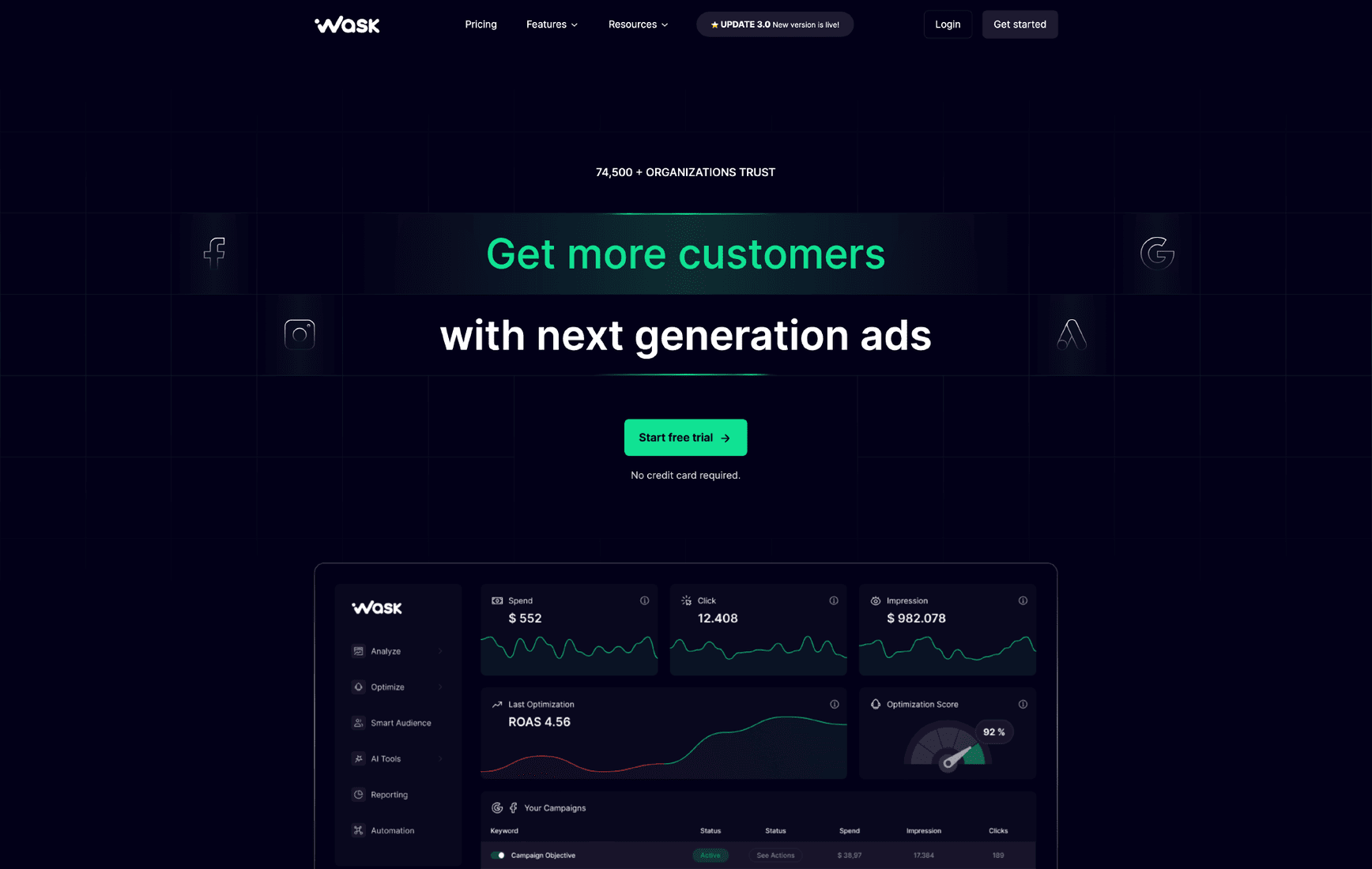 WASK is one of best digital ad management tool that allows digital advertisers to manage their campaigns automatically and get better results without technical knowledge. With WASK's smart features advertisers can manage their all ad managements process easily.
Some features of WASK that enable you to achieve better advertising campaign results; campaign optimization tool that checks all the important metrics of your campaigns with smart algorithms and optimize them automatically, smart target audience that creates target audiences with the highest conversion rate by analyzing your customers and visitor data. smart analytics tool you can analyze your all visitors behaviors and conversions. You can model your customers behavior with that feature and more.
2. ADYOUNEED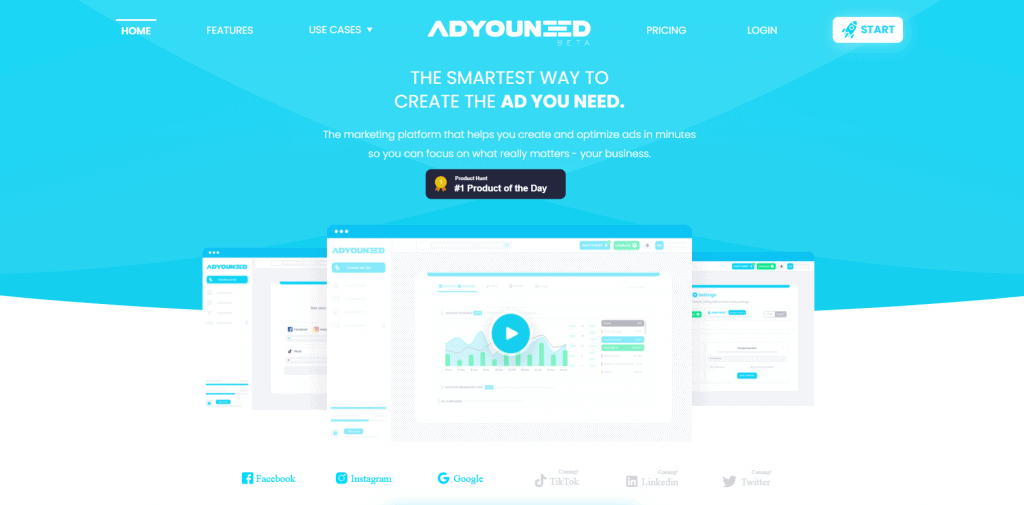 ADYOUNEED is an app that helps you share your ads across many platforms. It supports Google, Instagram, and Facebook and plans to add Linkedin and Tik Tok on that list very soon. It is great for those who want an all-in-one app, as creating and setting up an ad takes less than 2 minutes. If you follow the TikTok user stats it reveals that TikTok also needs some modification for users convenience.
It helps you target the right audience based on the two main interests of that target audience. It also helps you with figuring out what kind of ads work the best and will help you reach as many people as possible.
3. WordStream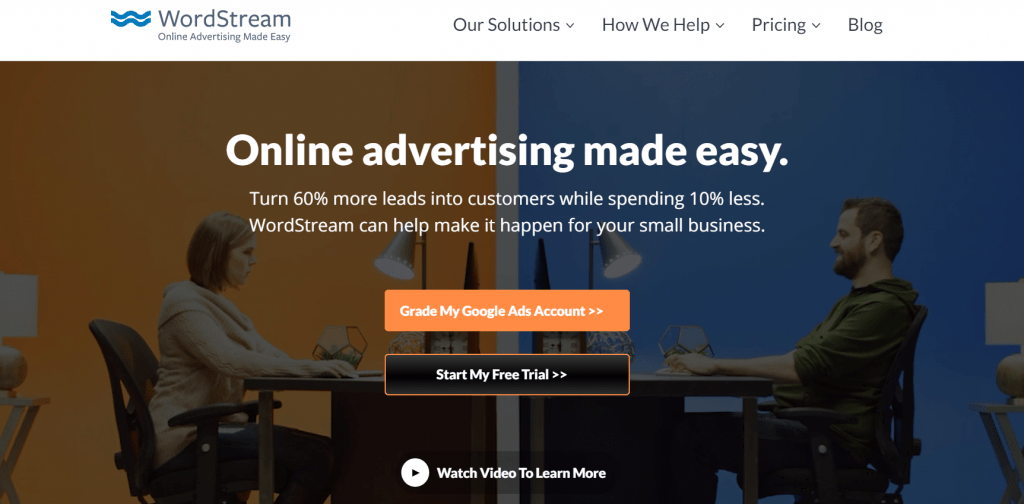 This is a great app that helps you integrate your business with different social media. Managing different accounts is very easy when using WordStream, as it takes about 20 minutes per week to get everything done. This is because everything is managed from one place, and you can easily monitor the performance of everything you put out.
Some additional features everyone could find useful are the ability to create a landing page optimized for advertising, as well as being able to find the right keywords for the ads you're looking to put on various social media networks.
4. Smartly.io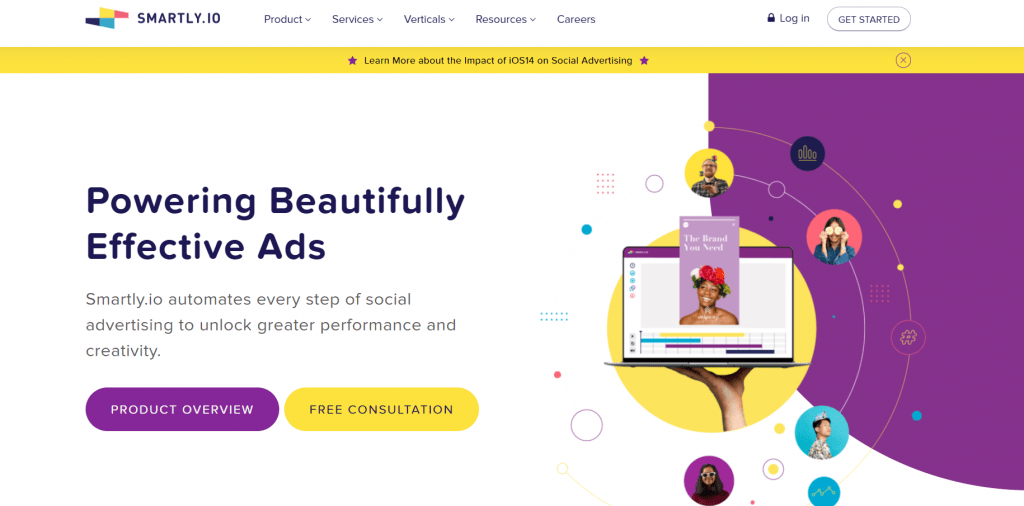 Smartly.io automates every stage of social advertising to maximize performance and originality. They collaborate with the world's biggest companies to improve their performance. They help you with catching the audience's attention and to stand out among competitors. They will help you create the best ad but also do some testing to see how efficient the ad really is. Smartly.io is directly connected to Facebook.
It is on top of the list of Facebook clients, so if your main focus is advertising on that platform, Smartly.io should be your app of choice. You can move quickly to scale creative testing and execute your entire advertising campaign iteratively. It is simple to check statistics via a pivot table. The also has great customer support that is there when you need help.
5. AdEspresso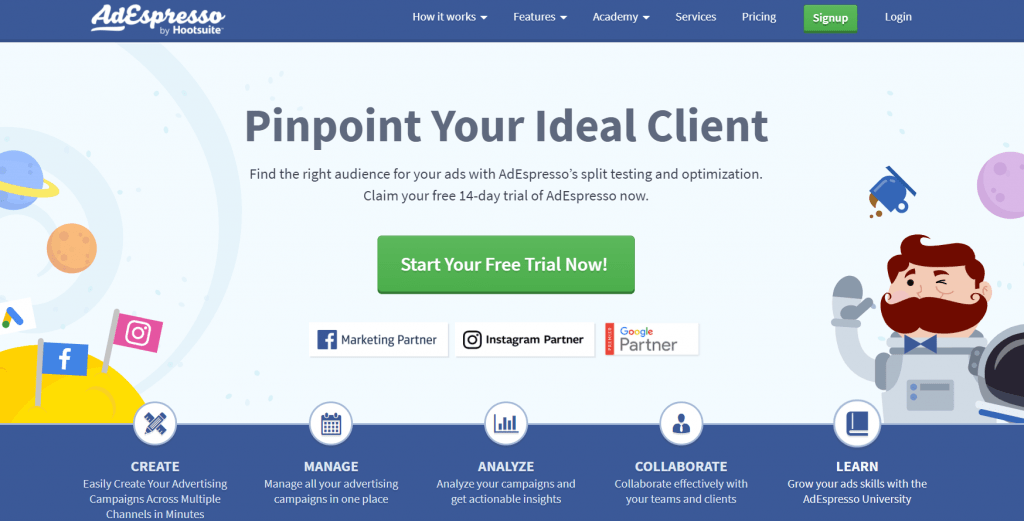 Name the campaign, ad pictures, and text, and AdEspresso will mix it up and come up with feedback on what works the best. They will give you information such as the number of clicks, cost per click, conversion rate, cost per conversion, impressions, etc.
AdEspresso will highlight the most important data, and then you can make a decision based on the information you were given on how to advertise. There is a segment of the work that is manual but compared to all the other options. It is still a great time saver.
6. Hunch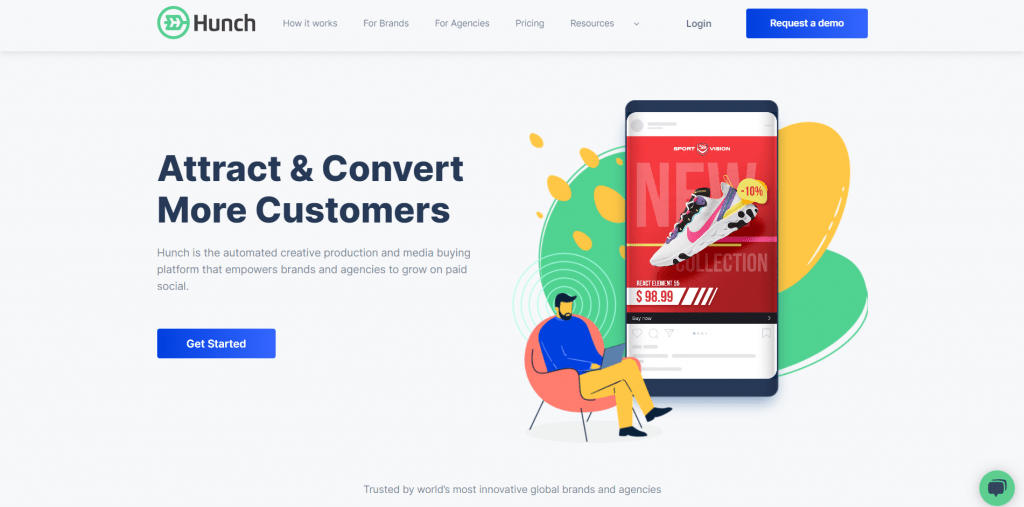 Hunch is a great platform for creative development and media purchasing that enables businesses and agencies to thrive on paid social ads. It helps with automating the whole process of creating an ad. You can rapidly build feed-based campaigns for e-commerce and place them in different image and video ad formats, resulting in thousands of personalized advertisements. It is a more affordable option in comparison to other platforms.
It is connected to Facebook as it is a Facebook marketing partner. This allows you to create great campaigns on both Facebook and Instagram. Their customer service is also great, and there if you need any help 24/7.
7. ROI Hunter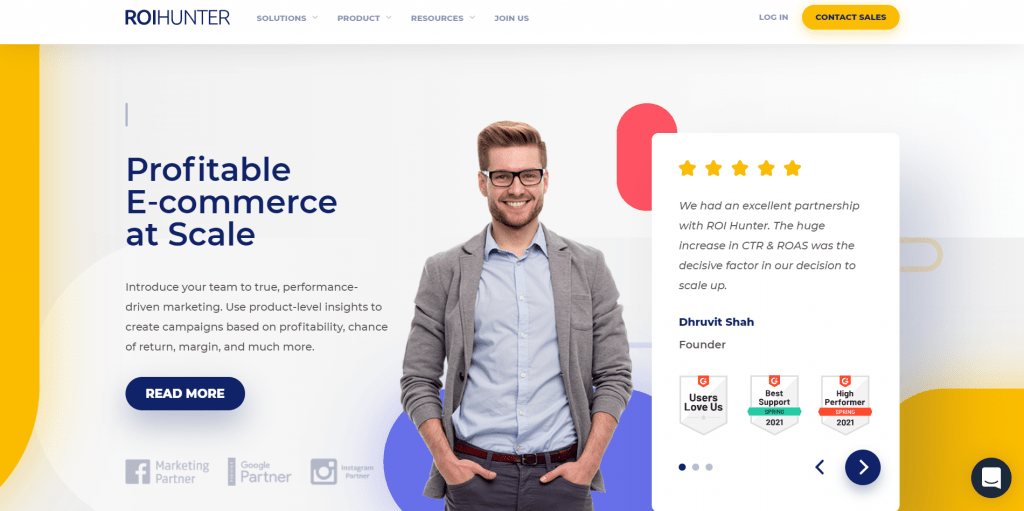 ROI Hunter is a product marketing tool that specializes in assisting e-commerce firms in improving their advertising performance and becoming more lucrative on Facebook, Instagram, and Google. This platform makes your ad campaign based on profitability, returns, and the best margin.
The app's most known feature is the PMP. PMP gathers data from many sources and combines them to get the most valuable information for your business. It also has a feature that can identify the best and the worst performing items.
8. Madgicx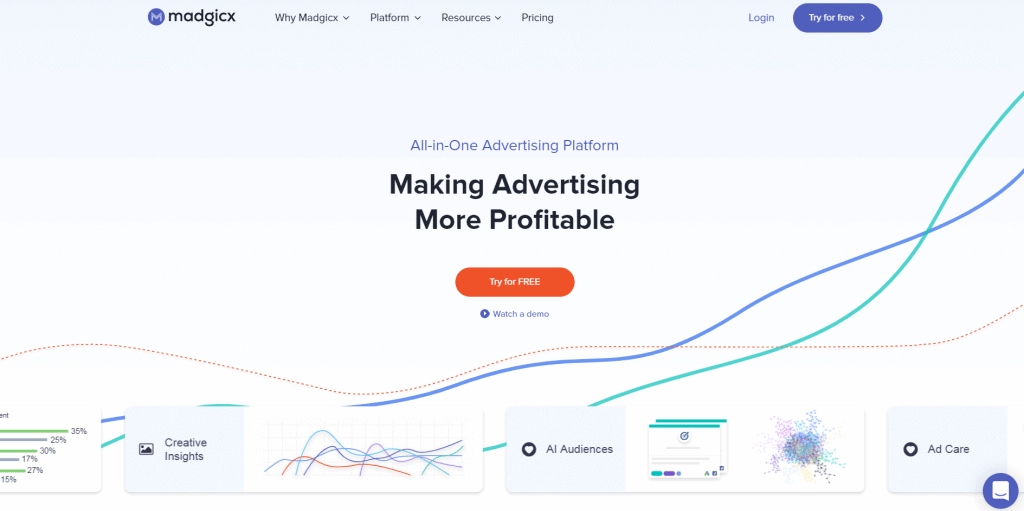 Madgicx has an omnichannel marketing approach. Omnichannels are based on numerous means of advertising and delivering items, such as physical stores, websites, and mobile applications, as well as allowing consumers to contact them with problems or complaints by phone, email, and social media. An omnichannel approach means that tasks such as distribution, promotion, and communication are integrated on the back end.
That way, the app is helping you advertise your products on different social media such as Facebook, Instagram, and Google at the same time. This platform uses Artificial Intelligence to analyze and evaluate advertisements. As a result, it saves up time that you spend on managing your social media ads.
This tool has a dashboard that gives you an overview of everything in regards to the advertising process. Madgicx does have some issues. It isn't easy to set up, and it takes time to learn how to use the platform.
There isn't a feature that allows you to automate your workflow. It is great for small business owners but is not recommended for large companies who should use the other platforms we previously mentioned.
Conclusion
Social media has been a great source of marketing for years. That is because more and more people have social media accounts and spend a lot of time using them.
This makes them ideal for advertising your products on and why it is worth investing in promoting your business there since they are the easiest way to reach your desired customers.