Every digital marketer and digital marketing consultant is trying to optimize marketing tasks and presence using different tools. New tools are developed almost every day and are there to help save time and execute smart strategies.
The main areas of focus when it comes to these tools are usually optimization and automation, chatbots, content personalization, and so on. Plus, many of these tools are now powered by AI.
If you want to step up your #marketing strategies and improve your work, in this article, we present 8 #AI marketing #tools that you should start using.
Click To Tweet
1. Seventh Sense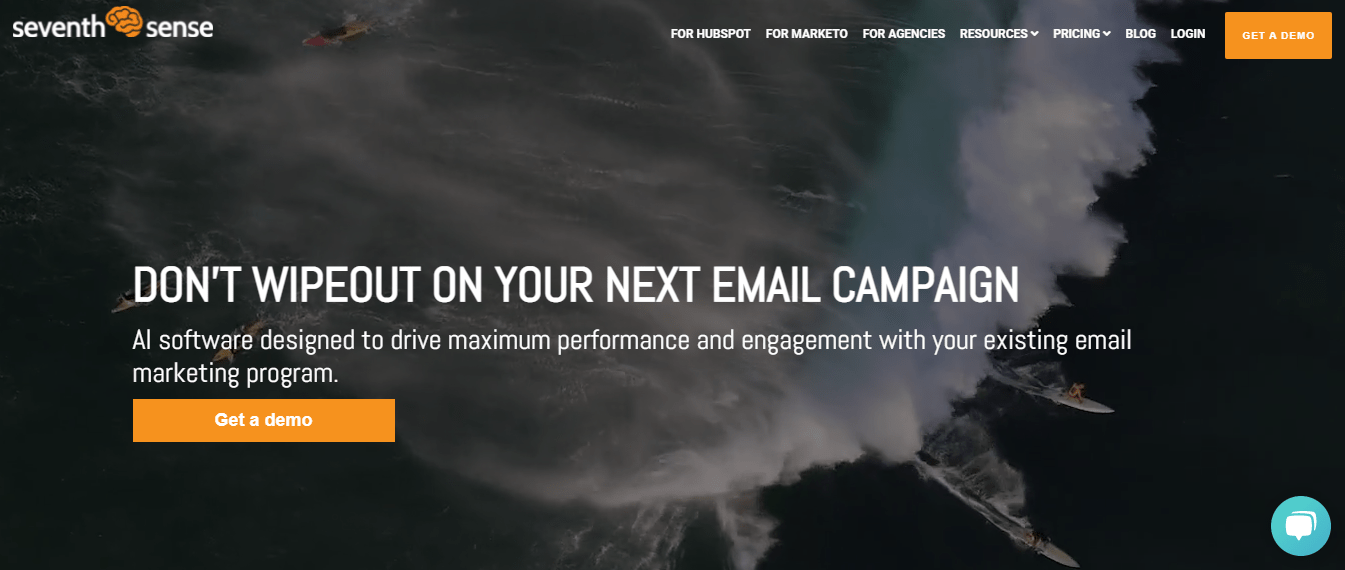 Seventh Sense is one of the email marketing AI tools that use behavioral profiling to help you grab attention in your customers' email inboxes. It allows marketing professionals to generate data, increase engagement and brand awareness, and reduce the number of bad customer experiences.
The AI platform "knows" when it is the best time to send an email and can figure out an optimal email frequency for each contact based on their email opening time. Seventh Sense also uses a collection of the best cloud and big data technologies to help you automate the process of extracting data from all your sources.
It helps build a predictive model for each contact based on their activity using HubSpot.
This tool offers two types of pricing plans; for HubSpot users and for Marketo users. If you decide to go with the HubSpot option, its Business plan is priced at $80/month, while its Enterprise plan price is calculated based on your needs. However, if you decide to go with the Marketo option, its Business plan is priced at $450/month, and its Enterprise plan price is calculated based on your needs.
2. Personalize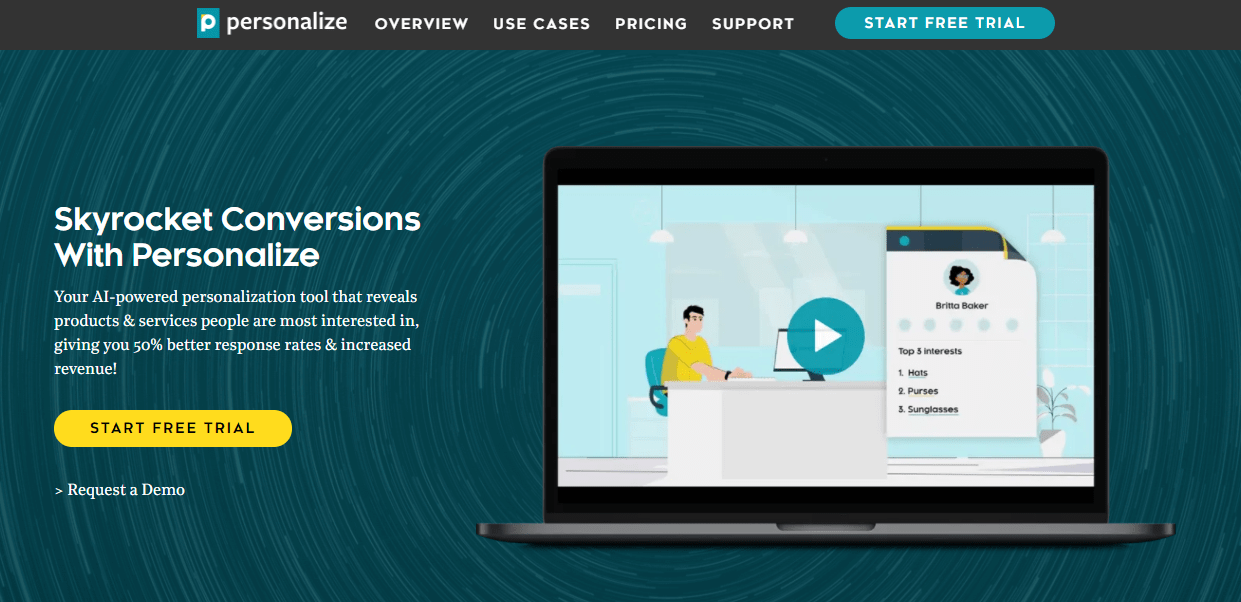 This is an AI tool that helps identify products and services your customers are most interested in. Its algorithm works by analyzing metrics (time spent on a page, visit frequency, etc.) to provide real-time data. Using this tool, marketers can create more personalized content and campaigns to promote their brand even more to the right individuals at the right time.
Personalize can be merged with various CRM systems, email services, and data platforms such as Zapier, HubSpot, and Mailchimp. Pricing starts at $49/month for the Light plan, in which you get 50.000 page views, 6 months of data retention, and 10.000 contacts.
3. Grammarly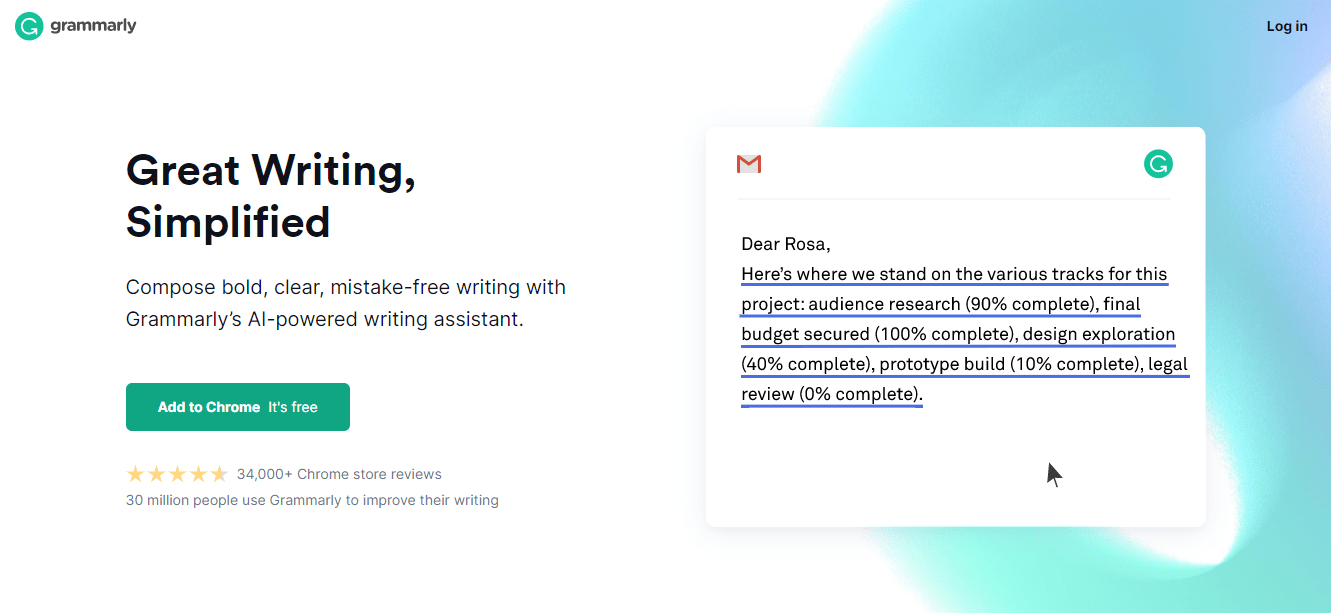 Everyone, including professional writers, sometimes makes a mistake. One app that has got you covered while writing is Grammarly. This grammar checking tool is available across systems and platforms, including Microsoft Word and Google Docs.
Grammarly scans your content to identify its grammar, context, structure, and punctuation. It marks potential issues and mistakes in your text and offers you suggestions for correcting the same. Furthermore, you get a detailed explanation for each correction which helps you decide whether to correct the mistake or not.
Grammarly has native desktop apps for both Windows and macOS and is supported by Chrome, Firefox, Safari, and Edge with free extensions.
However, they do offer some paid plans that have more features included. The cheapest costs $12/month.
4. HubSpot's SEO tools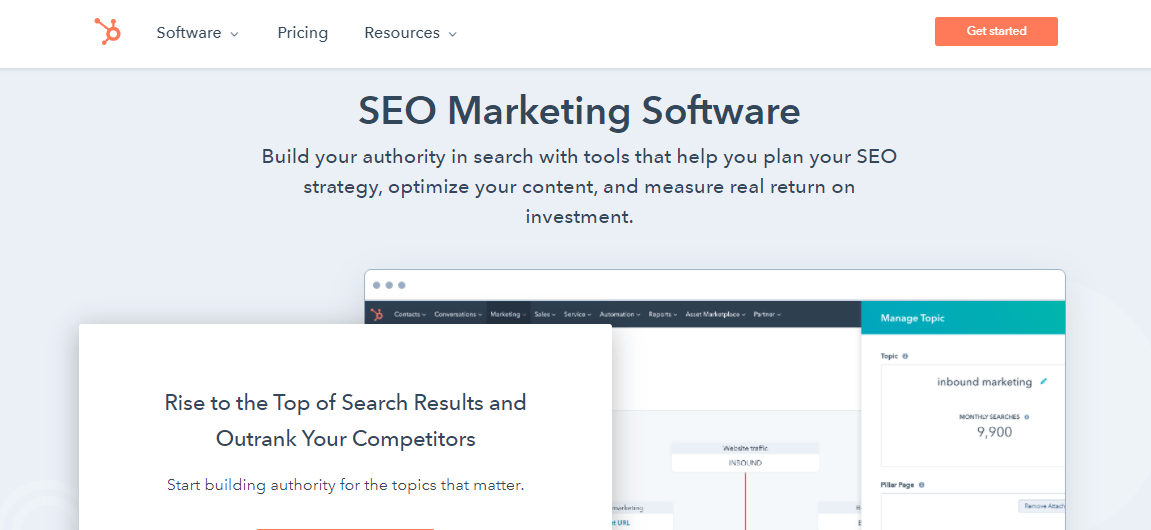 HubSpot's SEO tools can be described as an AI solution that uses machine learning to determine how search engines understand and categorize content. They also help you improve your search ranking and outrank your competitors.
These tools can be very helpful when it comes to ranking topics that matter to your business and giving you suggestions for topic clusters and related subjects.
There are three paid plans – Starter plan, which is priced at $45/month, Professional plan, which is priced at $800/month, and Enterprise plan, which is priced at $3,200/month.
5. MarketMuse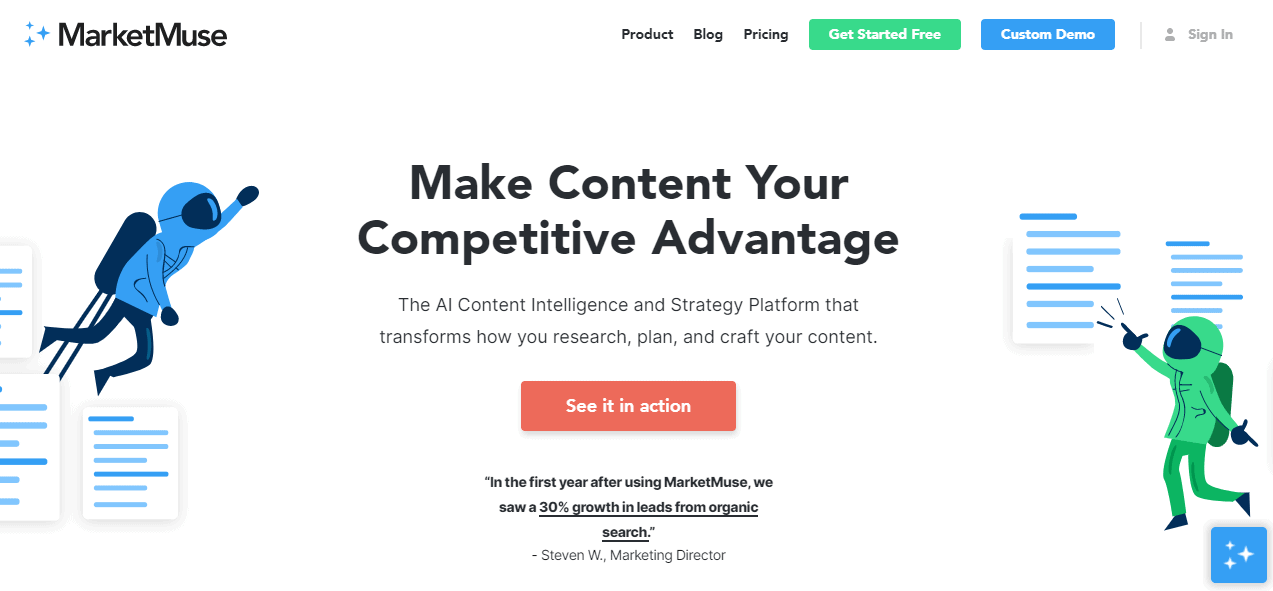 MarketMuse is another AI-driven content marketing tool that helps you build better content strategies. One of the features it offers is getting to know which keywords to target to rank for a specific topic. Another powerful feature you get is finding gaps and opportunities for new content and prioritizing them by their potential impact on your ranking.
But, the best feature you get by using MarketMuse is the built-in editor, which shows how in-depth you covered a topic and what needs additional improvement.
6. Chatfuel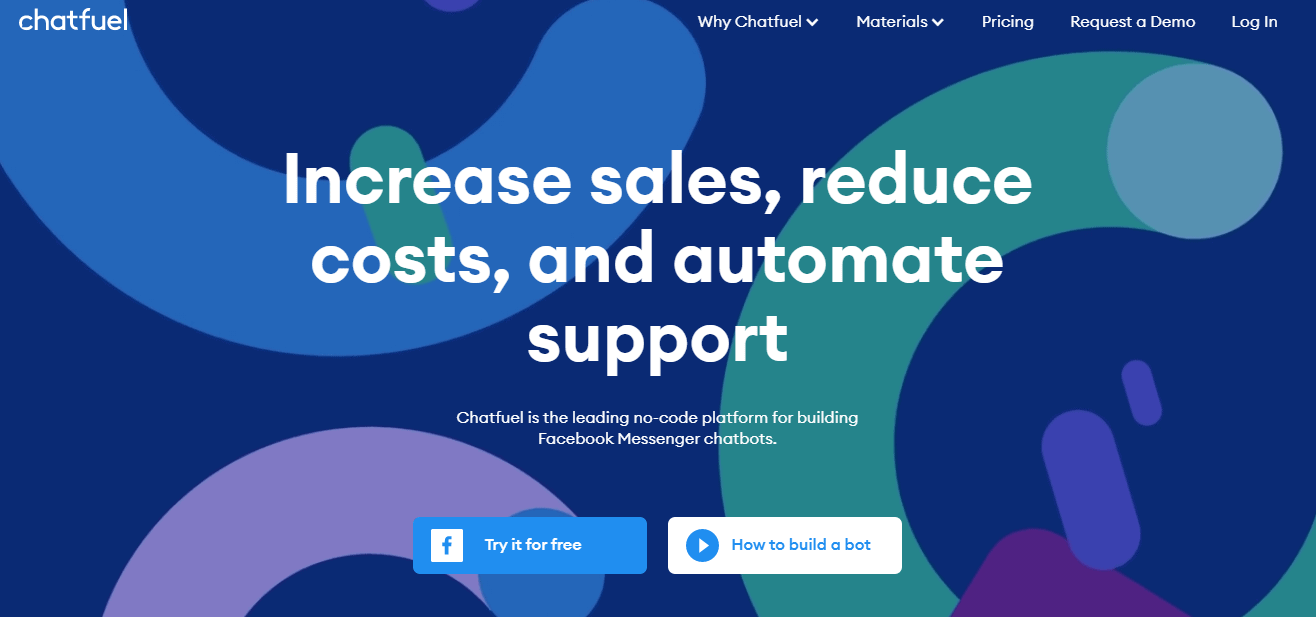 Chatfuel is one of the most popular chat and messaging AI tools that help you automate Facebook Messenger conversations using an intelligent chatbot. Around 46% of all Messanger bots run on Chatfuel.
The key features that are offered by this tool are automated FAQs, automated sales conversations, and easy connecting to a sales rep in a live chat. This tool will help you with your chat impact and will reduce support costs.
It comes in three plans – A free plan (where you get up to 1000 subscribers and a basic set of features), the Pro plan priced at $15/month, and the Premium plan priced at $300/month.
7. Yotpo
The eCommerce industry has many uses for AI, where this technology helps companies compile and understand a great amount of customer data to deliver better experiences.
One of the most popular tools for this purpose is Yotpo. This tool generates sales by collecting and leveraging reviews, FAQs, and ratings. In it, you get lots of useful options and features such as full solutions for customer reviews, visual marketing solutions, referrals, and SMS marketing.
Yopto ensures that you stand out in search engine rankings with its partnerships with Google, Facebook, and Instagram.
8. Crayon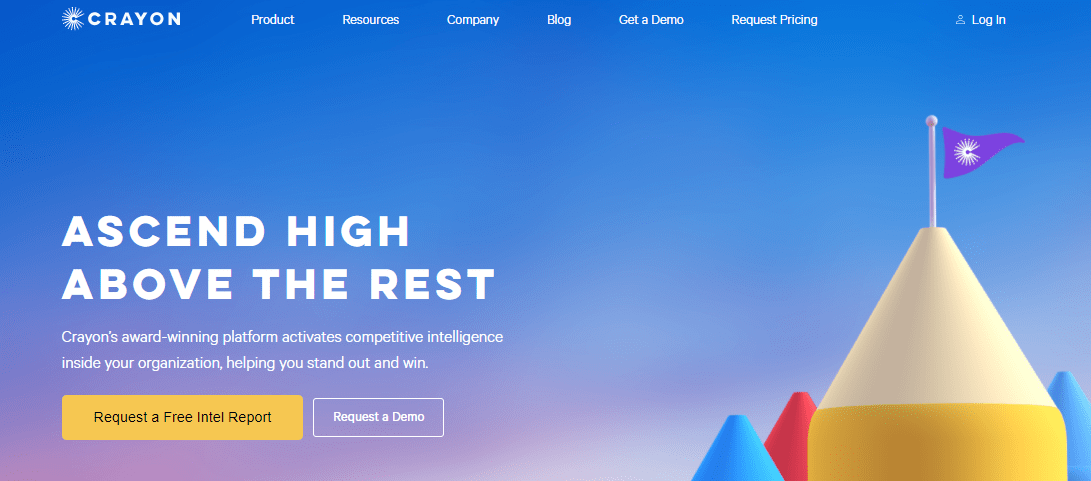 Gathering and analyzing data is one of the most important things in marketing. Crayon is an AI tool for analytics that helps you track everything your competitors do on and off their sites. You can monitor any competitor's digital footprint and catch everything they offer (products, services, prices, etc.).
This tool allows you to track more than 100 data types across many sources and provides a complete overview of your competitors.
Depending on your needs and the features you want, Crayon gives you the best price that suits you.
Conclusion
Running a business is sometimes enough work. But on top of that, to succeed, marketing is crucial. Regardless of what business you're running, we're sure there is at least one AI marketing tool that can help you grow and build better marketing campaigns.