A strong customer success program is always the first step towards a sustainable growth formula. Whenever you give your consumers the help they need to reach their goals, your performance and theirs are inextricably linked.
You and your team will be able to predict, churn, and reach out to customers at the right moment, enhance retention, increase new sales and upsells, and much more with the right customer success tools.
Taking care of all of these responsibilities, on the other hand, is a lot of work. And as your company expands, so will your team's approach to them. It's not enough to choose the correct customer success tool.
You should ensure to always make decisions thinking about the #bigger picture, and choose a tool that can adapt, grow and shrink in accordance with the changing needs of #your customers.
Click To Tweet
1. Churn360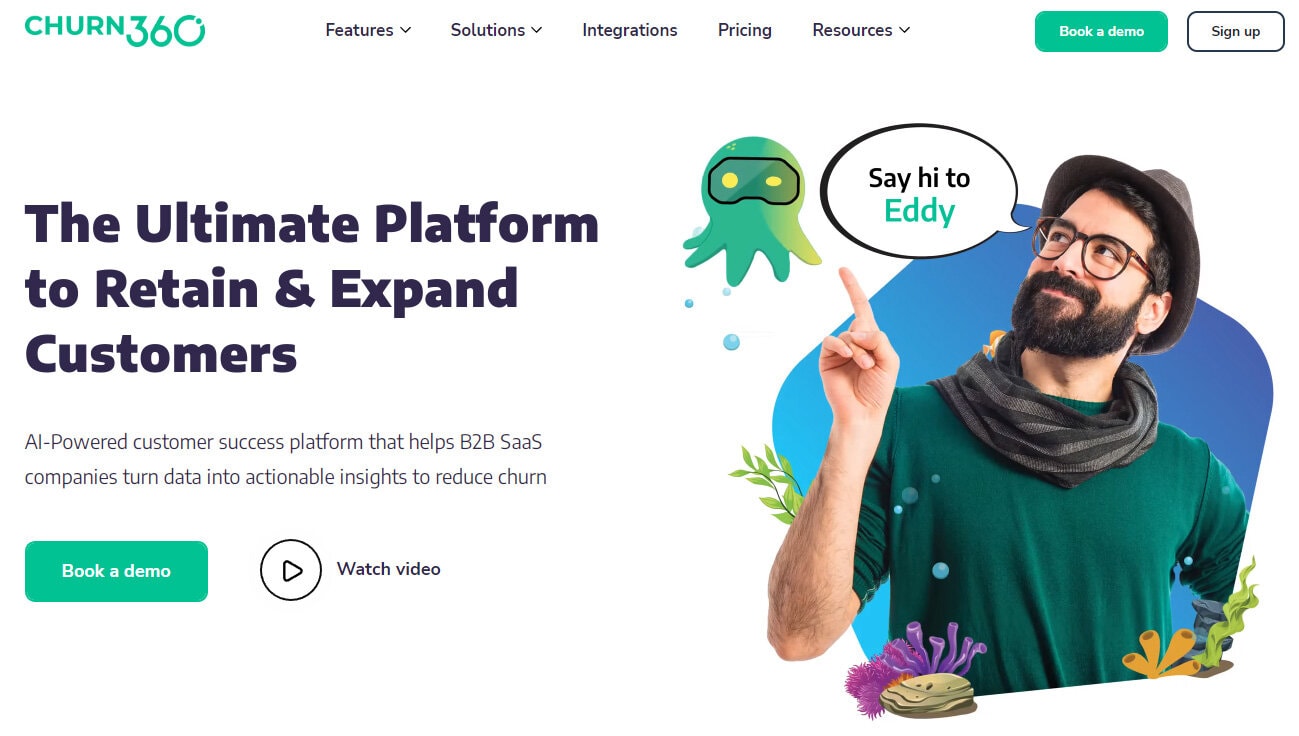 Churn360 is an AI based data-driven customer success platform that helps SaaS businesses reduce churn and increase the lifetime value of Customers. Churn360 combines customer's data that is spread across multiple SaaS products like CRM, Helpdesk, Billing software, etc. into a single dashboard that is easy to use and convenient for your customer success managers to get a 360-degree view of the customer
Churn360 also provides features like playbook automation, customer onboarding, customer journey mapping and tracking, surveys to effectively converting customer success managers from being reactive to proactive and thereby greatly assisting in reducing churn.
2. CustomerSuccessBox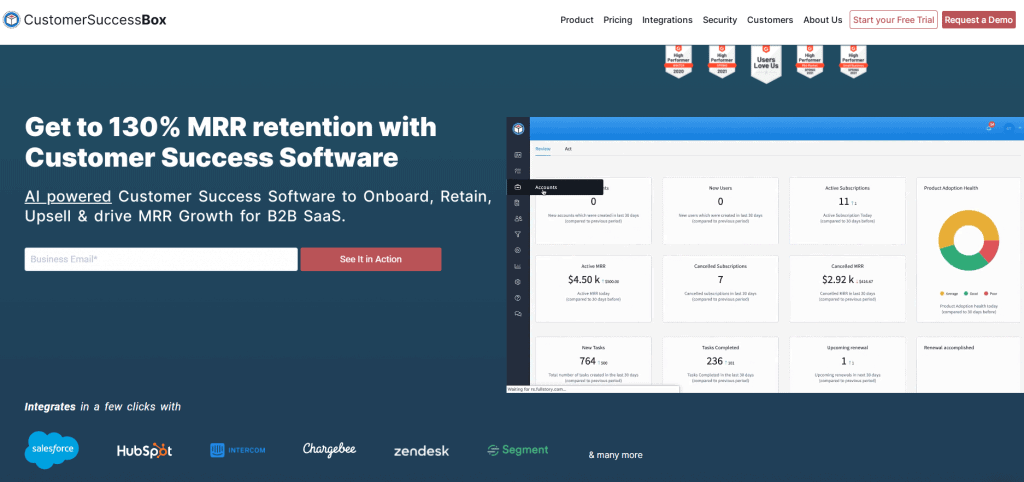 CustomerSuccessBox is the most advanced AI-powered Enterprise Customer Success system on the market. It enables worldwide B2B SaaS enterprises to achieve MRR retention of 130 percent or higher, 3X upsell opportunities, and double LTV.
CustomerSuccessBox software monitors product uptake and customer engagement in real-time. Companies use customer success software to guarantee that customers achieve the result the company predicted while they use the product through interactions with the company.
3. ProfitWell – Retain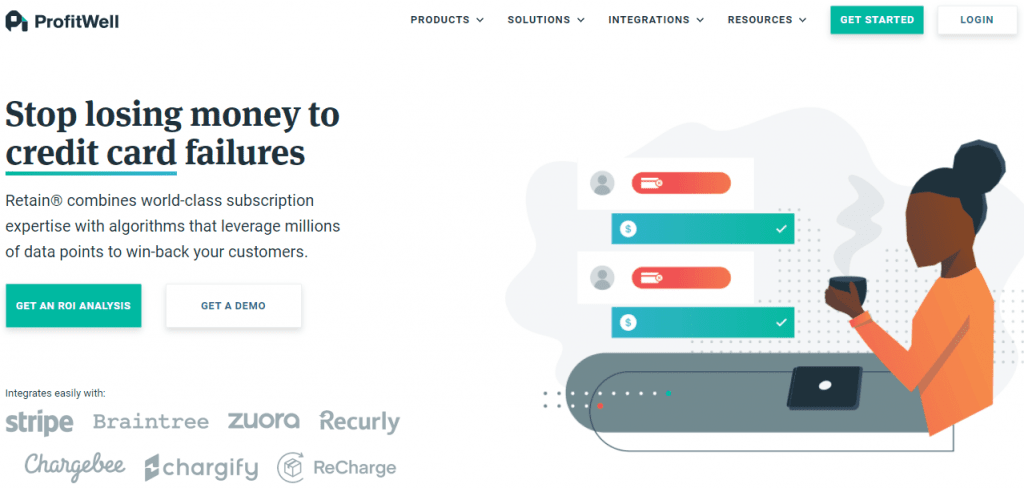 ProfitWell – Retain blends global subscription experience with analytics that analyze large quantities of data to automatically win back your customers with the highest comeback rate in the market. ProfitWell is a cloud-based program that centralizes all of a user's economic and subscription KPIs.
More than 5,000 subscription firms and SaaS companies use this platform. ProfitWell Metrics is completely free to use. You don't even need to enter your card information. You will, however, have to pay to access the functions of Keep and Identified. ProfitWell is a freemium service in this regard.
4. Totango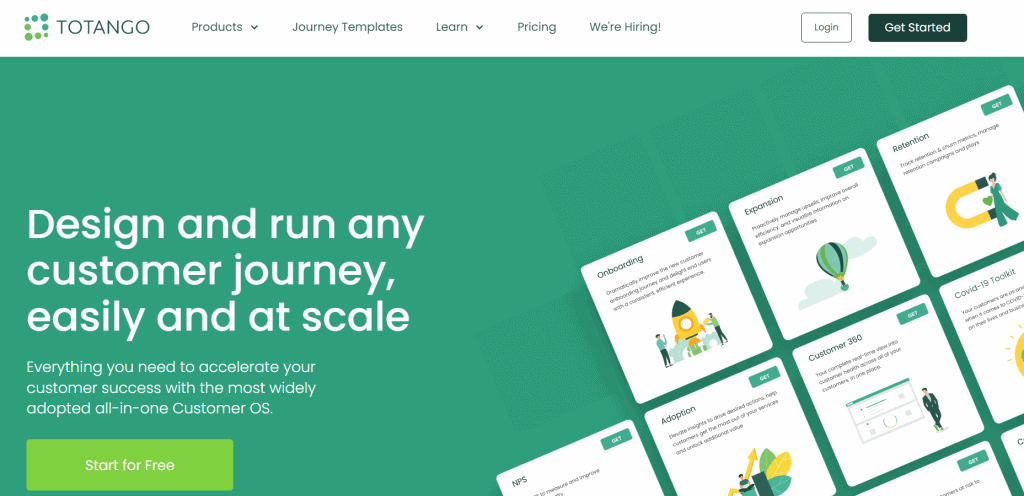 Totango is a client service that brings the connections of customer data, actively monitors customer health changes, and drives proactive engagements to assist recurring revenue enterprises to simplify the complexities of customer success. Totango is a client service platform that creates software that tracks customer engagement and referrals.
It is a large customer success solution that allows businesses to unite around their customers to boost customer loyalty and lifetime value. It's also completely free. It will always be free, and you don't need to give them your card information.
5. InMoment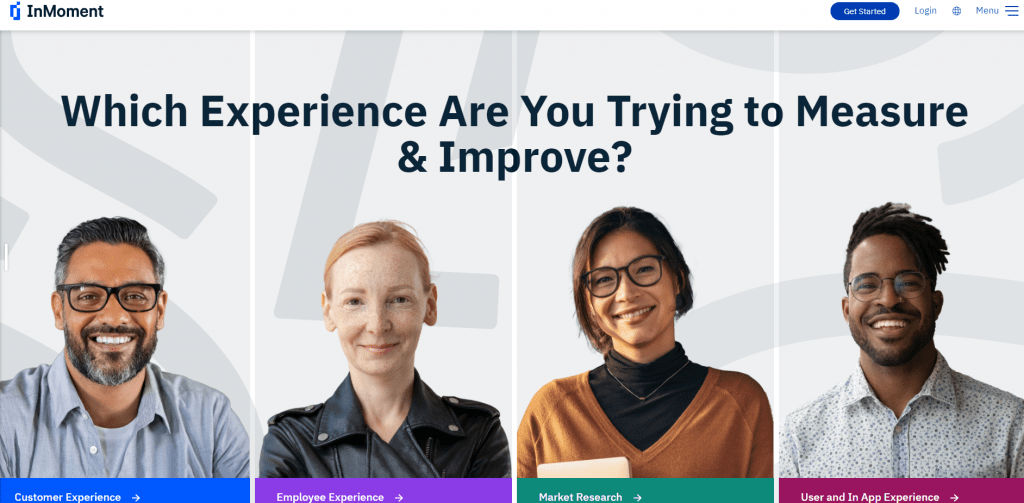 InMoment is the CX champion's modern experience management software. Net Promoter Score, Customer Satisfaction Index, and Customer Effort Score data can all help you in advancing your business by allowing you to better understand the customer journey. With machine learning, you can now uncover patterns in qualitative comments and, in turn, obtain long-term customers.
The monthly cost of InMoment starts at $89.00. But a free version is also available. InMoment provides a risk-free trial. Essentially, this tool assists your customer service team in closing the loop. You can contact consumers and update them on their comments using the customer success tools of your choice.
6. Freshsuccess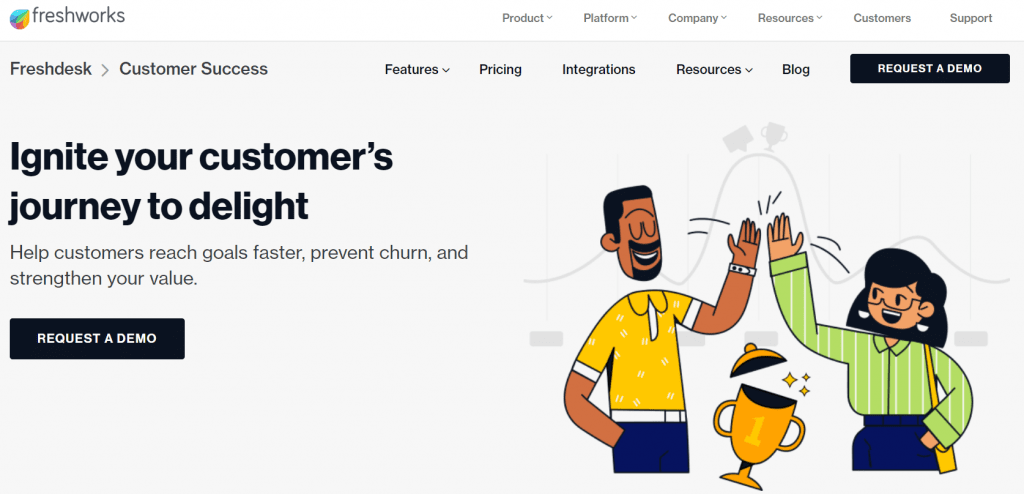 Freshsuccess is a user-friendly, all-in-one customer success management software. Freshsuccess helps customer success professionals analyze customer health, proactively address risks, and improve customer operations and reporting with a robust data platform and beautiful user experience.
Bridgestone, Chargebee, DeliveryHero, ITV, Klarna, TaylorMade, and Vice Media are among the 50,000+ customers that use Freshworks, which has a specialized team operating from 13 global locations. Freshworks is working to create a future where every client and employee has a positive experience.
7. Mixpanel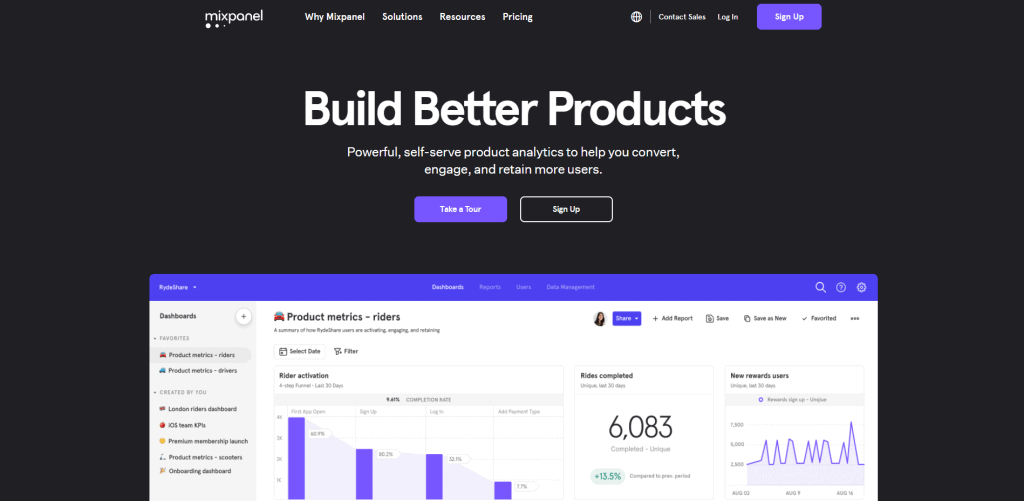 Mixpanel is a way to analyze how customers engage with your product. It is meant to increase team efficiency by allowing everyone to study user data in real-time to spot trends, understand user behavior, and make product decisions. Mixpanel enables anyone to conduct advanced analyses.
With just a few clicks, interactive reports allow you to query your data and get visualizations in seconds. This makes it straightforward to reply to inquiries regarding how your product is used, and so on. Mixpanel provides you with detailed information on the health of each account. You can also track product usage and identify which accounts are most likely to churn.
Final Thoughts
Your customer success tools have to be able to adapt their processes to any problem, from tiny, predictable fluctuations in the industry to seismic consequences, if they have the correct tools.
The tools you use ensure stability and future success. Customer success tools, on the other hand, function well in conjunction with a suite of other tools, such as a customer data platform. Try some of these tools today to learn more about how you can use customer data to enhance retention.