Are you looking for new strategies to improve your business? Have you considered email marketing already but are not quite sure which software to opt for just yet?
Choosing the right #emailmarketing #software plays a vital part in the success of your #business. Check out this article for some great suggestions!
Click To Tweet
Nowadays, almost everyone checks their email multiple times a day so the answer to why this method of digital marketing is so effective is rather self-evident.
However, you probably already know this. That is why we'll skip right ahead to listing the top six email marketing software so that you can decide which is best for you with more ease.
1. EngageBay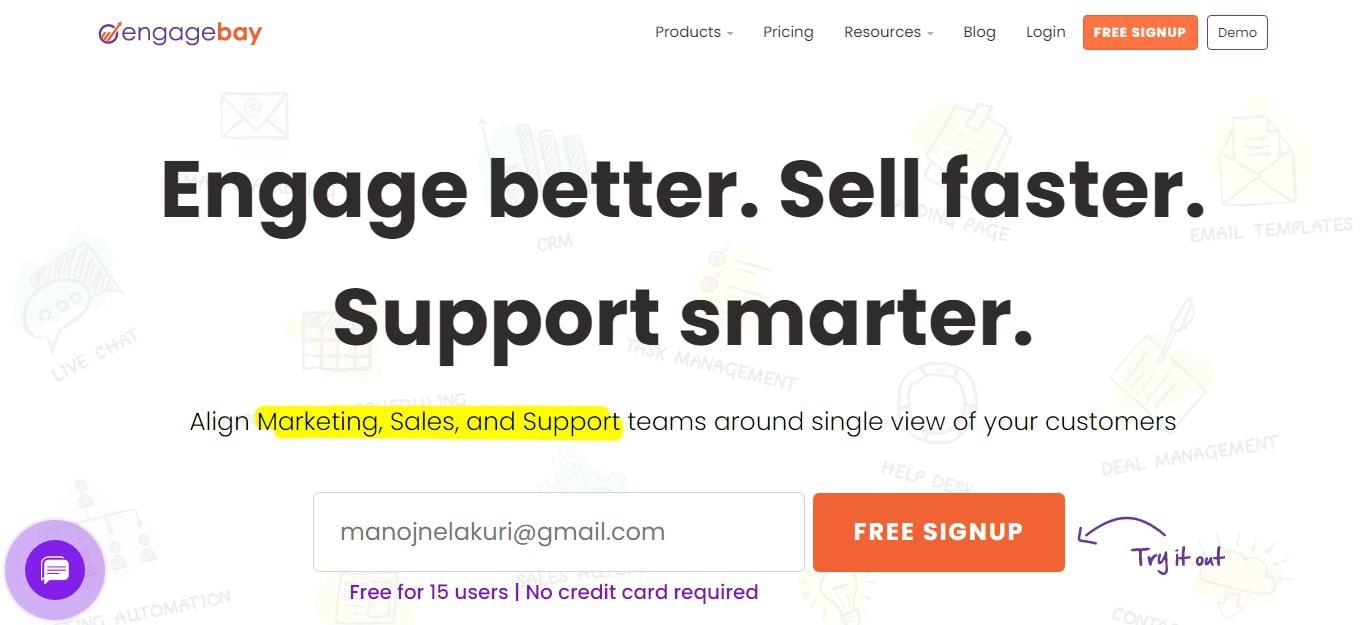 EngageBay is an award-winning product for nurturing and engaging clients for their utmost customer satisfaction. The software provides a seamless experience for customers of small and mid-sized real estate agencies. This diverse package of solutions includes marketing automation, sales bay, live chat, and helpdesk.
EngageBay makes it possible to automate manual tasks, track deals, and sales pipelines, provide real-time assistance that easily converts visitors into customers, and prioritize and solve customer support inquiries.
Starting at a monthly subscription as low as $8.99, EngageBay is feature-loaded, easy to set up and use, and has complete access in the cloud. It can be integrated with many third-party applications. It has excellent lead and pipeline management. Customer support is among the finest in the industry with prompt resolutions to issues.
Their pricing is quite competitive and they offer unlimited email contacts on their Pro plan. There is no credit card required to try their services.
2. Sendinblue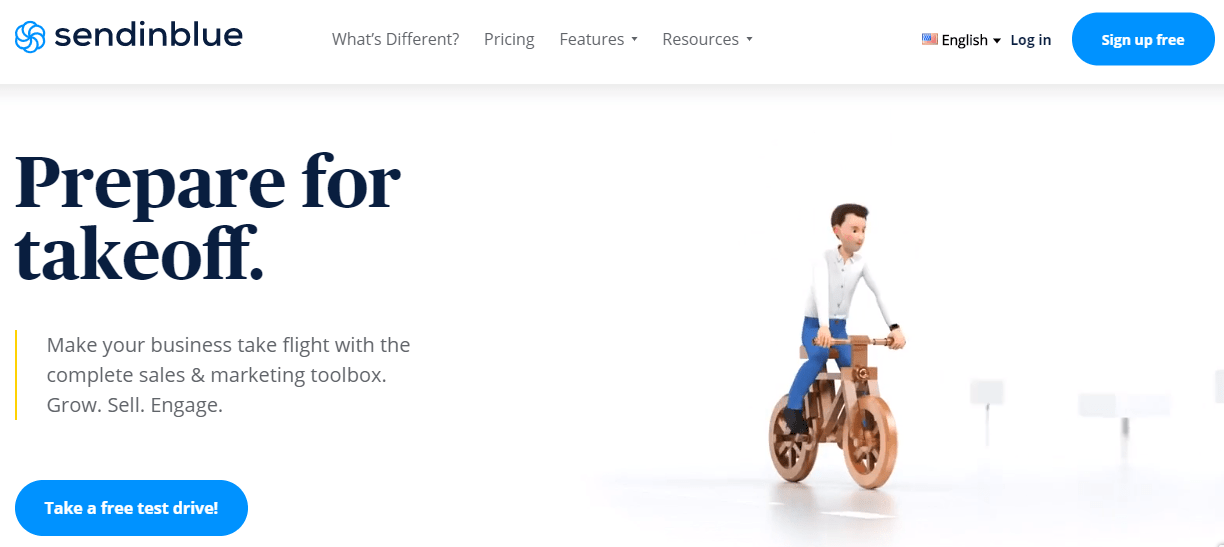 If you consider yourself a beginner in email marketing, Sendinblue might be the ideal option for you. It's a great piece of software for start-ups and midsize businesses since it displays a very user-friendly interface that's easy to pick up on with features like a simple drag and drop builder.
Additional functionalities such as customer relationship management (CRM) and support for newsletters are included and depending on your plan, you can also add SMS to your account. But regardless of which plan you decide to go with, unlimited contacts are included.
Moreover, there is no reason to fear this software will become obsolete because Sendinblue is constantly being improved with various new features and some of them are actually due in 2020.
Sendinblue starts at $25 per month for the Lite plan which allows 40,000 emails, but in case your business has a larger audience there are other plans such as the Essential (the most popular) plan for up to 60,000 emails at $39.
And of course, you can always test it out with their free trial.
3. GetResponse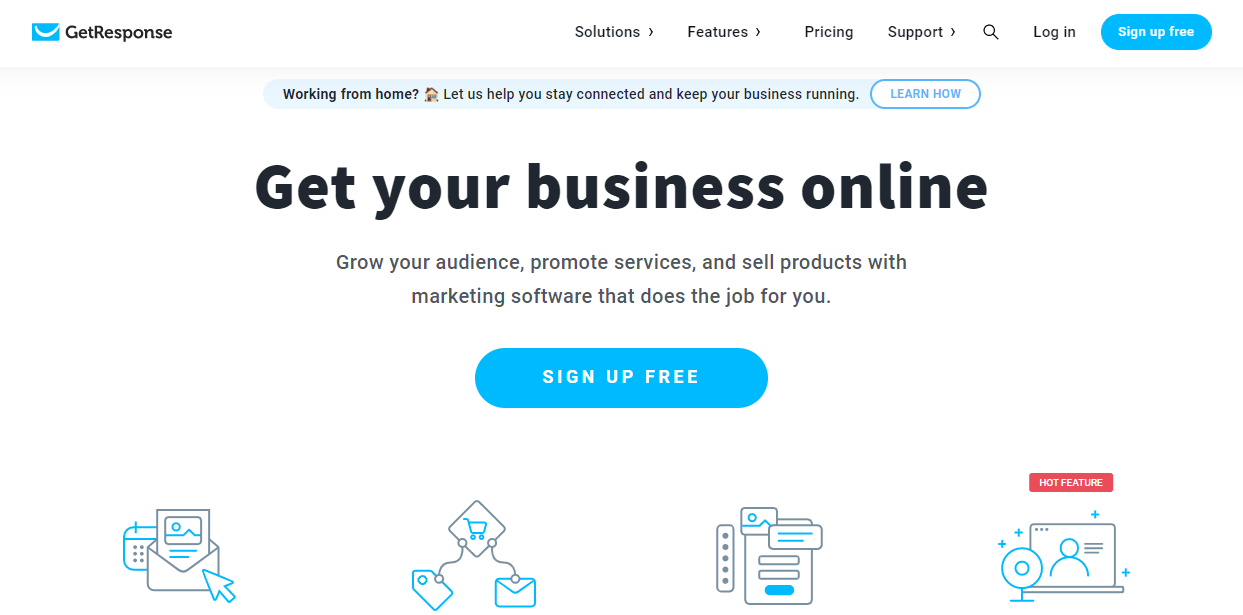 GetResponse is another popular marketing platform that's easy to use and is designed for small businesses, brands, and marketers. It is also considered a premier webinar marketing solution.
The ability to design your newsletters with hundreds of different templates might be one of its most attractive qualities along with spam testing, video email marketing, landing pages, and more.
Furthermore, GetResponse includes a build-in CRM and a very advanced automation system that is more powerful and user-friendly than in most marketing software which offers abilities such as automated campaigns based on certain conditions.
Like most, this platform offers a 30-day trial and the entry plan is very reasonably priced at only $15 per month. And in case you're running a non-profit organization, you're very likely to get a generous discount.
Overall, the amount of advanced features GetResponse offers definitely boosts their rank up along with a large amount of free learning material they offer.
4. Mailchimp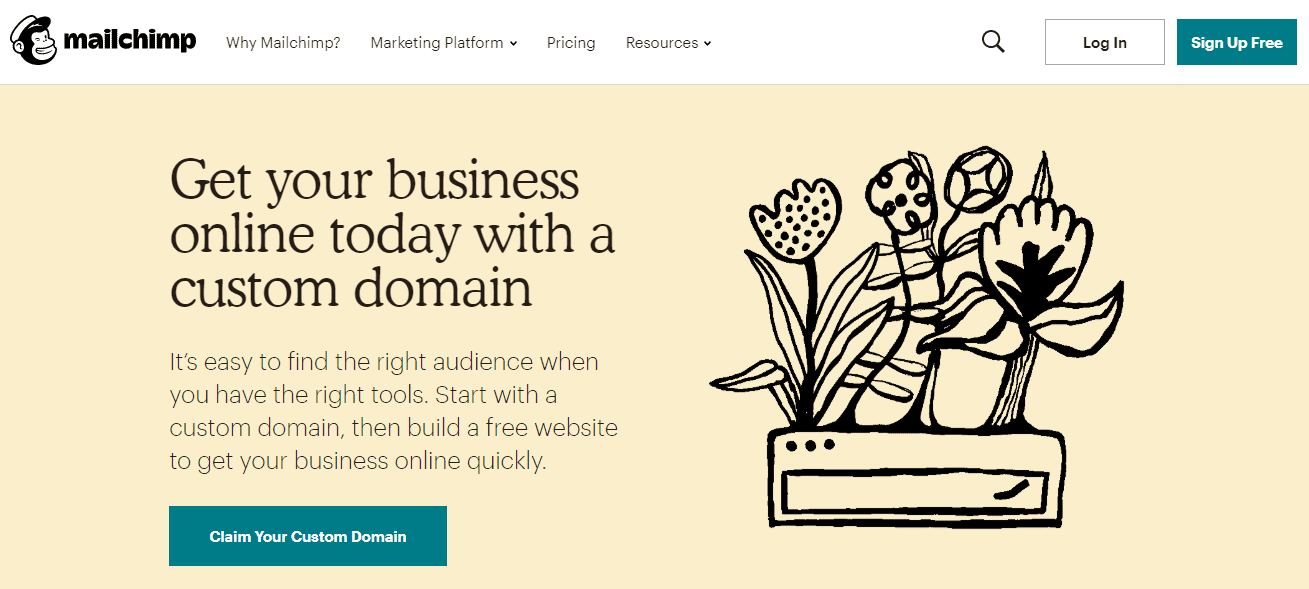 Mailchimp happens to be among favorites in the marketing world thanks to their free of charge email marketing service plan, despite the fact it maybe not be as advanced as its competitors.
However, if you consider yourself more of a hobbyist than a serious business owner, this software is worth looking into. It's easily integrated into any platform you use and if you still happen to stumble upon obstacles on the way, there are always free guides to help you out.
When it comes to automation features, they're rather insubstantial as opposed to the aforementioned software but Mailchimp does include other aspects such as autoresponders, tracking for analytics, and allows you to send out emails based on user's timezones which is pretty handy. Let's be real, nobody likes 3 a.m. emails.
Mailchimp's forever free plan is quite limited with its 12,000 emails and 2000 subscribers limit and the lack of some possibly key features you would need, but then again, it is free. Their paid plan starts at $10 for up to 500 subscribers.
5. Constant Contact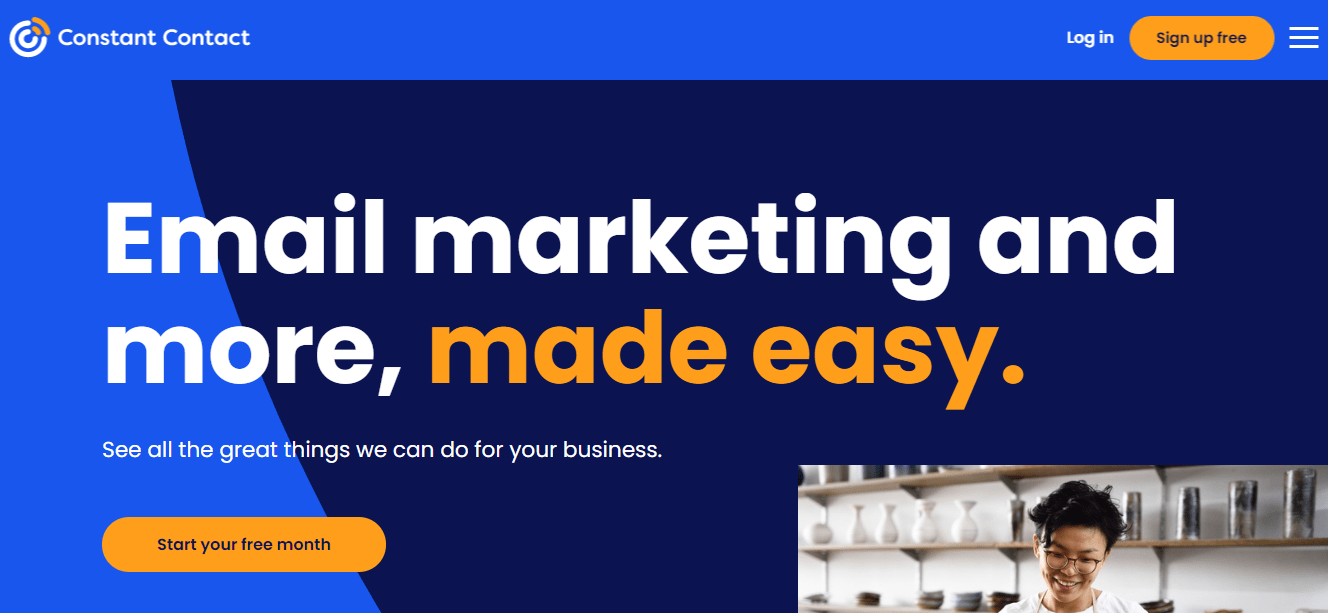 Constant Contact is one of the fastest-growing and developing email marketing software in the world. The service it provides comes with more than a hundred email templates that are ready to use and editable to your liking and necessities.
Their "Plus" feature comes with a variety of possibilities like surveys, coupons, and email automation. You can even have emails go out on the customer's birthday which is a big plus for your business.
Another great aspect of this platform is the 0/24-available customer support that is ready to assist you with whatever bumps in the road you come upon. Live chat, calls, emails, whatever rocks your boat.
Also, if you live in the US, you'll even get a chance to attend in-person live seminars they offer.
Constant Contact gives a very generous 60-day free trial and offers two paid plans that start at $20 and $40 per month, depending on the features you find most useful for your business.
6. ActiveCampaign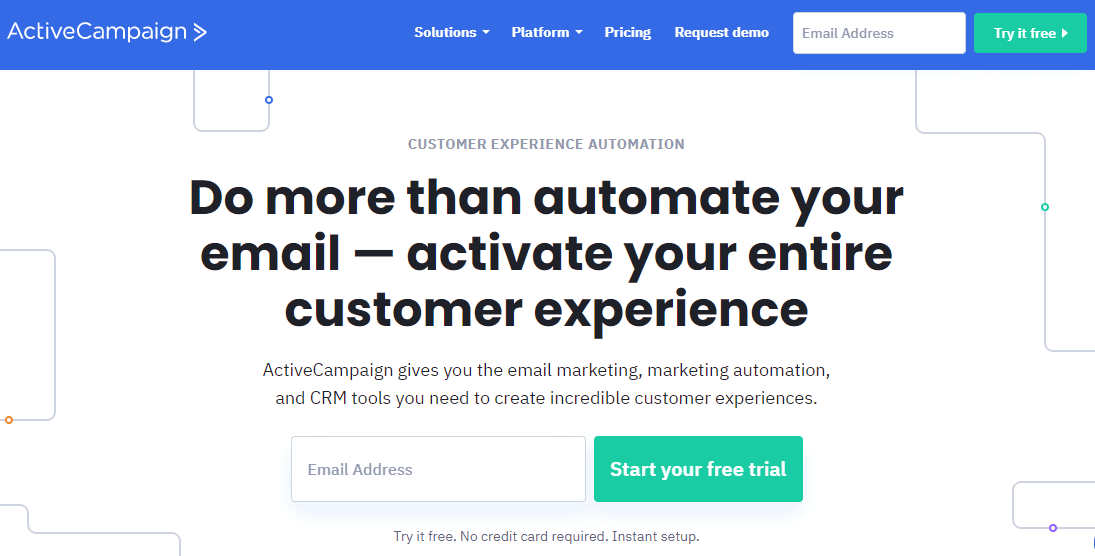 This software could be interpreted as advanced judging by its seemingly overcrowded dashboard, but nonetheless, this allows you to have all the information in one place.
ActiveCampaign is designed for serious business owners and is considered user-friendly only if you have experience with such platforms. If you're a beginner and still unsure of what's best for your business, ActiveCampaign is not a recommended leap of faith.
However, if you do know what you're doing you'll find that ActiveCampaign is a very powerful marketing automation software. Not only are autoresponders included but also your contacts, list management, and CRM.
Active Campaign offers four plans starting at $15 and you can choose to pay either monthly or annually. You can also experiment with ActiveCampaign by opting for a trial period first, but only for 14 days, which is why it is not encouraged that newbies use it. Here is an in-depth ActiveCampaign review to check before opting for a 14-day trial.
Which email marketing software is best the for you
If you are new to the whole email marketing world, try not to blindly take the first free of charge option that comes across and consider all the benefits you get from a paid plan instead. Not paying anything does sound intriguing, but there is no point if it doesn't get you and your business anywhere.
All in all, choosing the right marketing software depends on your needs and the type of business you run.
Whether you're looking to occasionally send out a couple of newsletters or you need to reach thousands or more customers daily, there is a solution for you and we've listed 6 possible ones, so review your options and get started.