Hubspot is one of the most well-known inbound marketing tools which is why it is natural for users to compare HubSpot to other similar applications. While having a lot of alternatives is fantastic, having too many options can soon become overwhelming. So, let's take a look at 6 of the top HubSpot alternatives and see how they stack up.
HubSpot is a platform that allows businesses to #promote themselves and manage their #advertising strategy by handling sales processes effectively.
Click To Tweet
It's a popular CRM and a powerful marketing tool that lets you track and categorize customers so you can market to the right people at the right time.
When comparing HubSpot to alternative marketing software, there are a few key elements to consider for your marketing campaigns and CRM:
Lead capture forms and landing pages
Autoresponders and marketing automation
The cultivation and scoring of leads
CRM for email marketing and CRM for sales
If one of HubSpot's competitors offers exactly what you're looking for, you've found an excellent option.
Best HubSpot Alternatives
Pardot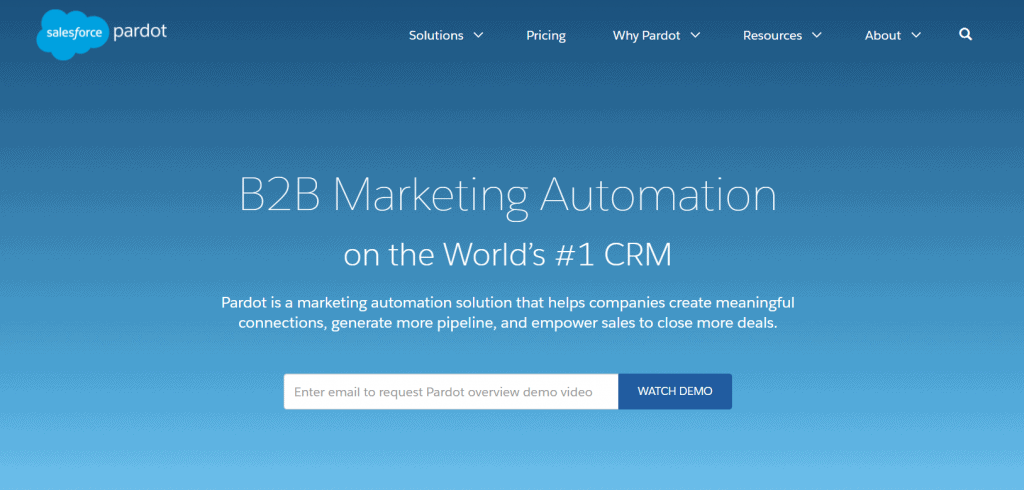 Pardot is a SaaS marketing automation platform from SalesForce that includes email automation, targeted email campaigns, and lead management. Creating a landing page using Pardot is a breeze. Simply choose or create a template and you'll be able to start creating gorgeous, engaging landing pages with forms in no time.
Once you've mastered the basics, you can customize landing page layouts by locking content regions for advanced customization. Analytics and marketing ROI tracking is also available on the platform. Automated lead nurturing and real-time sales alerts give your salespeople more time in their day, allowing them to focus on the tasks at hand.
In addition, with Pardot's marketing automation, you can, grow revenue, and align marketing and sales.
ActiveCampaign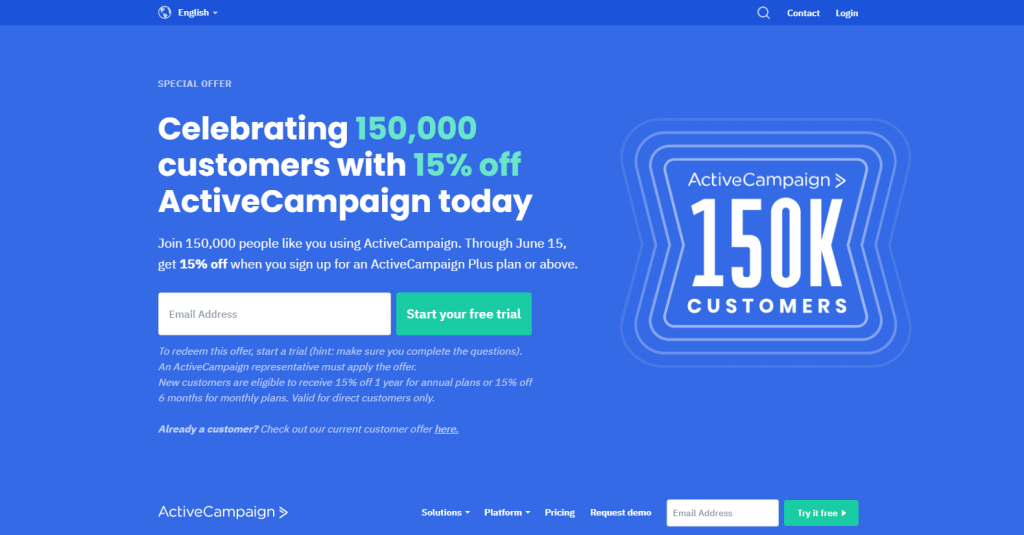 ActiveCampaign was the most frequently listed tool among survey respondents when asked which email marketing software they planned to use in 2022. ActiveCampaign offers list segmentation, tagging, reporting, and analytics, as well as Deals and CRM features, making it a viable HubSpot competitor for both B2B and B2C.
ActiveCampaign is an all-in-one sales and marketing solution that allows you to handle your sales, add alive chat, and, of course, implement email marketing automation all in one place. It's also rather simple to set up. Especially if you already have a website.
AVADA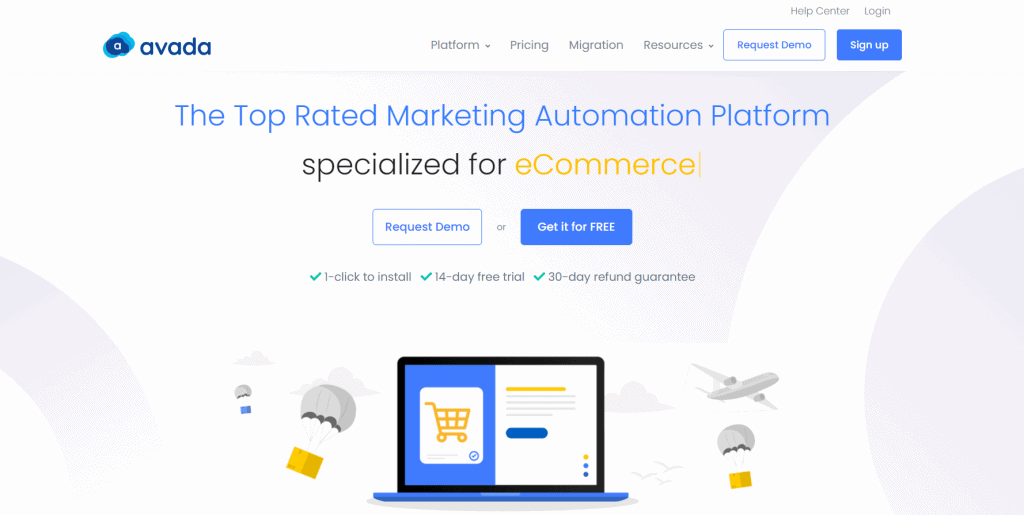 For email marketing automation, AVADA is a great HubSpot replacement. It is one of the greatest email marketing platforms for recovering sales, collecting leads, and promoting seasonal promotions, with a focus on simplicity and user-friendliness.
It's one of the most impressive and cost-effective alternatives for any business looking to get customers and establish long-term partnerships. This could be a good option for non-techy users or solitary businesses who require a quick and easy solution to their email marketing problems.
Freshworks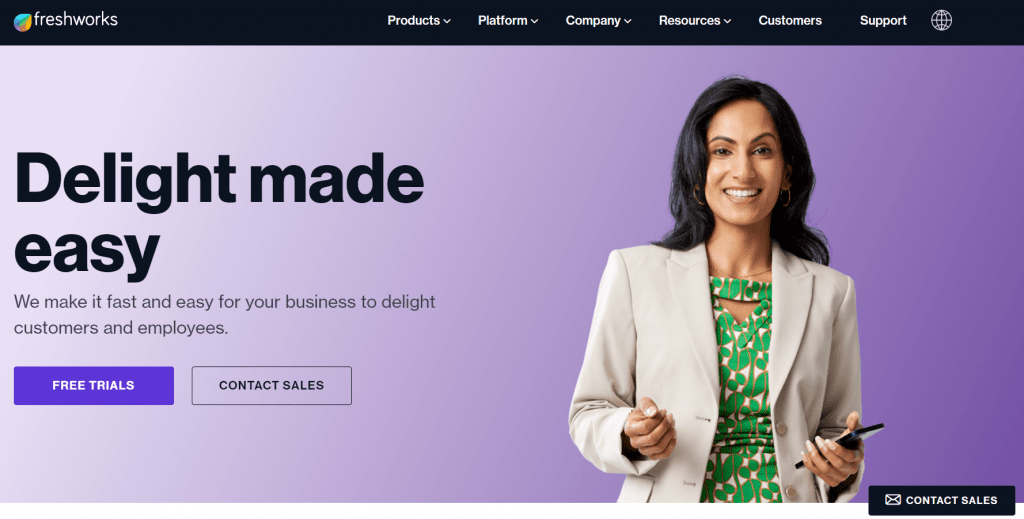 Freshworks is a high-quality CRM that organizes all of your contacts and allows you to manage thousands of potential leads. This software also provides a lot of features for sales and email marketing as well, with the goal of providing an optimal user experience.
Freshworks can generate custom reports based on studied and summarized customer and market data, as well as validate leads.
EngageBay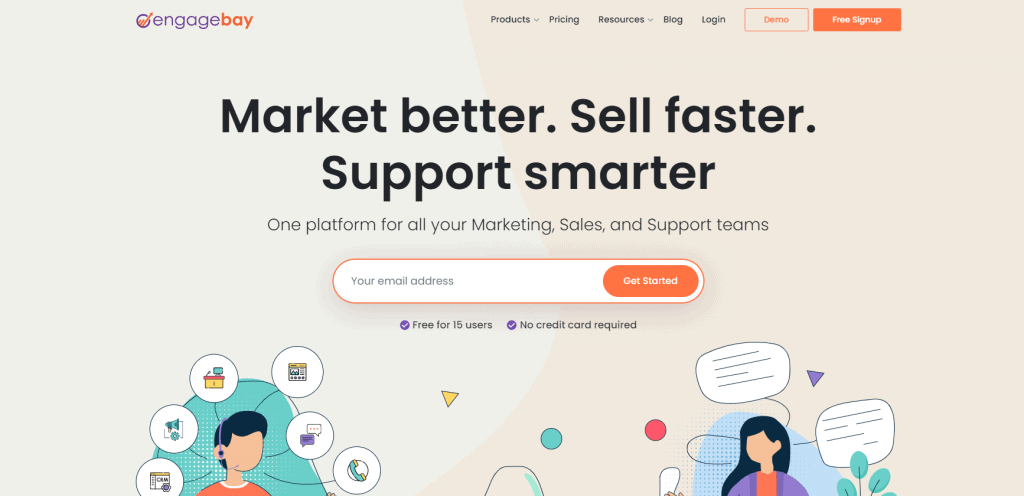 This is a wonderful place to start if you're looking for HubSpot alternatives. One of the few free all-in-ones left is this new kid on the block. It does offer paid subscriptions as well, but even those are quite reasonable in comparison to similar tools.
EngageBay, like HubSpot, is divided into product hubs to help with sales, marketing, and support. With parameters like country, source, tags, and created date, EngageBay's segmentation options make it simple to target a subset of consumers.
Aritic

Aritic is a full-stack marketing automation software platform designed for small and medium-sized businesses' digital marketing teams. Every page visit, form completion, and interaction is automatically logged to help you better understand your clients.
Some of its most notable features include a landing page builder, lead scoring, lead tracking, lead nurturing, email marketing, marketing campaign builder, a/b testing, website tracking, and library management.
Final Thoughts
HubSpot's premium plans may be the best option for your company if you have a large budget and require all of the advanced capabilities.
However, for some teams, there are more specialized solutions that provide the capabilities you require without blowing your budget.
What I'm getting at here is that there are so many marketing automation alternatives available that you must choose the one that best meets your needs in terms of pricing, quality, and service.