Running a successful business requires a lot of "behind-the-scenes" activity and effort. It is fundamental that every part of your business functions properly. Every business owner, regardless of company size, deserves a reliable and professional email address, and the best part is that these can be created for free.
Generic email providers such as Gmail, Yahoo, and others are not enough for serious businesses that have a strong relationship with their clients.
Every #business should have a personalized #business email address since it lends an air of trustworthiness and professionalism.
Click To Tweet
Not only is it practical and aesthetically pleasing, but it also helps when negotiating with potential clients. We're here today to talk about business email addresses, why they are so important, and how to create one.
What is a business email address?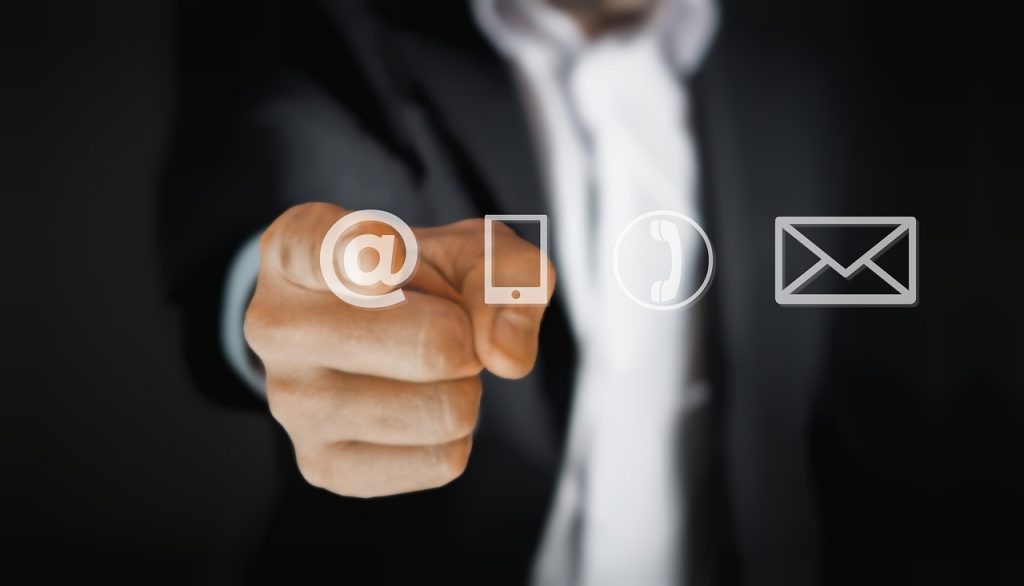 A business email address is a unique email address possessed by a single business, and it forwards brand recognition and adds a layer of professionalism. They differ from regular emails because they use your company's business domain.
This is extremely beneficial because having a personalized business email address makes it much easier for your clients to recognize and remember you. Personalized business email addresses are integral to your identity and reliability, both of which are crucial in the business world.
Why should you have one?
As we mentioned, custom business emails are there for an added layer of professionalism; they become part of your brand identity and show that you are a serious competitor in the business world and would be treated as such by your already existing and new clients.
They also establish trust and confidence among your clients since they recognize you as an authentic and verified source. Personalized business emails are ideal for passive marketing since they promote your company with each email and guarantee every message reaches the recipient's inbox.
How can you get a free business email address?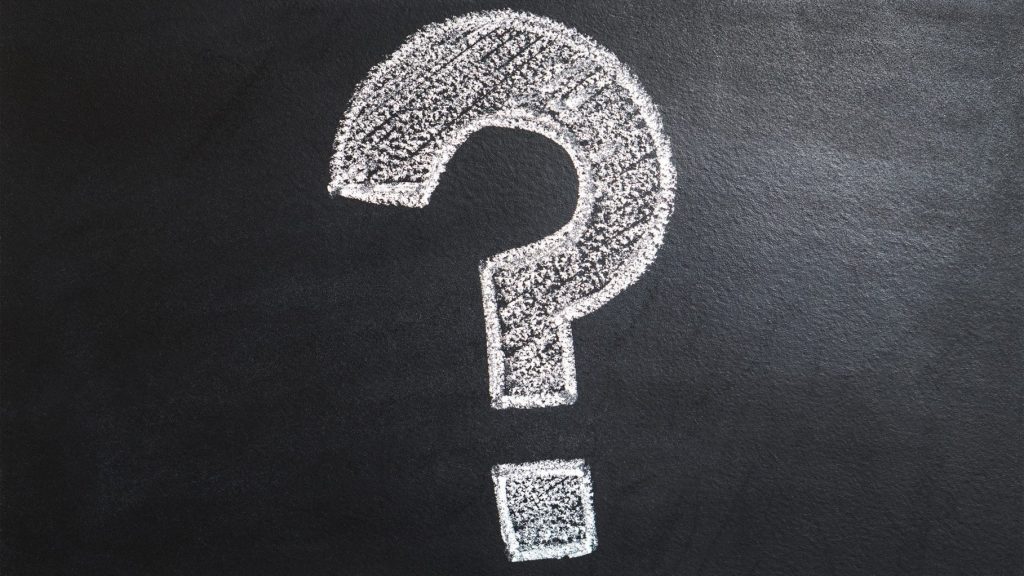 When it comes to deciding how to create a free business email address, there are a few options to consider.
1. Through hosting
The first is to purchase hosting from hosting platforms such as Hostinger or Bluehost. These and similar platforms include business email allocation in addition to standard hosting services. The number of email addresses available is based on the pricing plan you select.
2. G Suite or Microsoft 365
The second way is to use platforms such as Google Workspace (former G Suite) or Microsoft 365. These platforms offer free custom business emails for your company, and when combined with the other services they offer, these are fantastic options for any business.
Both of these solutions are exceptional and provide numerous benefits. However, these are not entirely free. But, now we will introduce you to the third and most tempting choice – free business email hosting. So, you'll see that it's very much possible to create a personalized business email – free of charge.
3. Zoho (Free)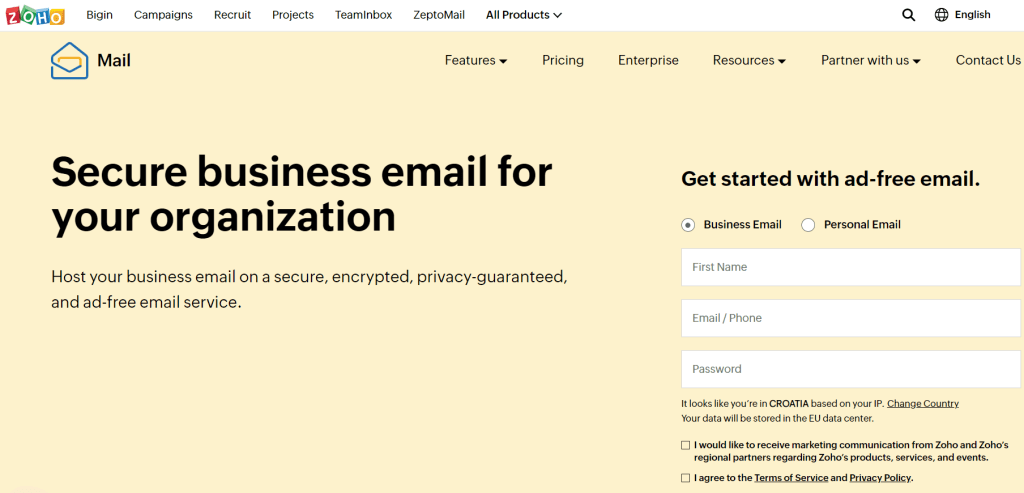 Zoho is a service that provides you with the easiest way to create free business emails, and we'll dig a little deeper into it and go through every step required for creating a custom email address.
Step 1
First, visit the Zoho website. But before we get started, a quick digression; Zoho does charge for some of its premium services are available in three pricing tiers ranging from $1, $3, to $4. However, what we are most interested in is the fact it also provides a lifetime free plan.
Scroll down a little, and you'll see the 'Forever Free' plan, which allows you to assign a custom business email to five users, each with 5 GB of storage and a 25 MB attachment limit. These are some pretty decent features considering it's free.
Step 2
Now that you have selected the free plan, you will be immediately redirected to the dashboard. The first thing you have to do is to add an existing domain name. Select it and enter the domain URL, the name of your company, and the business field.
Step 3
After that's done, you will have to verify the domain's authenticity, and you can do it directly from your DNS provider. Once you are done, enter the username for your custom email and click 'Create'.
Step 4
Now we come to the important part – DNS Mapping. Here you need to set up new Mail Exchange Records. The MX Records have the role of redirecting all the emails sent to your domain to a specific mail server. Copy each MX Records address, get back to your DNS, and add them to the list.
Once you are done with it, click the 'Verify MX Records' button, and that's pretty much it. Once you're done with these steps, you can go to your admin dashboard, where all your emails will be visible, and have a look around.
This is how simple it is to create a unique business email address in minutes.
Also, note that Zoho allows you to migrate all the emails and data from the previous email server to the Zoho Mail server. You can also connect your newly created email to Zoho mobile apps, giving you access to your company email on the go.
Final words
Don't let your company fall behind its competition and lose potential clients because it did not fulfill the criteria for professionalism, credibility, and client trust. We have done our best in this article to guide you in overcoming this difficulty and getting a professional email address for your business – for free!