Do you want to reach people in your niche or potential customers but cannot find their email addresses? You don't have to worry about that anymore.
With Tomba, a #software that can help you capture dozens of qualified #leads, all your worries can wither away.
Click To Tweet
Tomba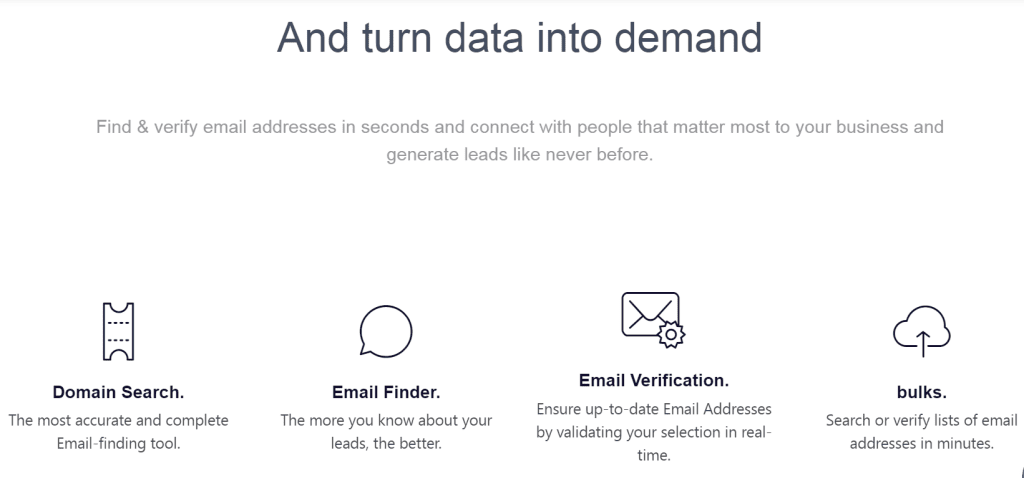 Here is an overview of the no. 1 software to find the professional email address of people you would like to connect with. Welcome to Tomba.
Features:
Domain Search
Email finder
Email verifier
Phone number finder and verifier
Team management
Lead management
CRM integration
API & webhooks
Tomba is available as an extension for Chrome, Edge, Firefox, Safari, and Opera. It has an available add-on for Google Sheets and Microsoft and can perform some of the tasks in bulk.
Tomba Review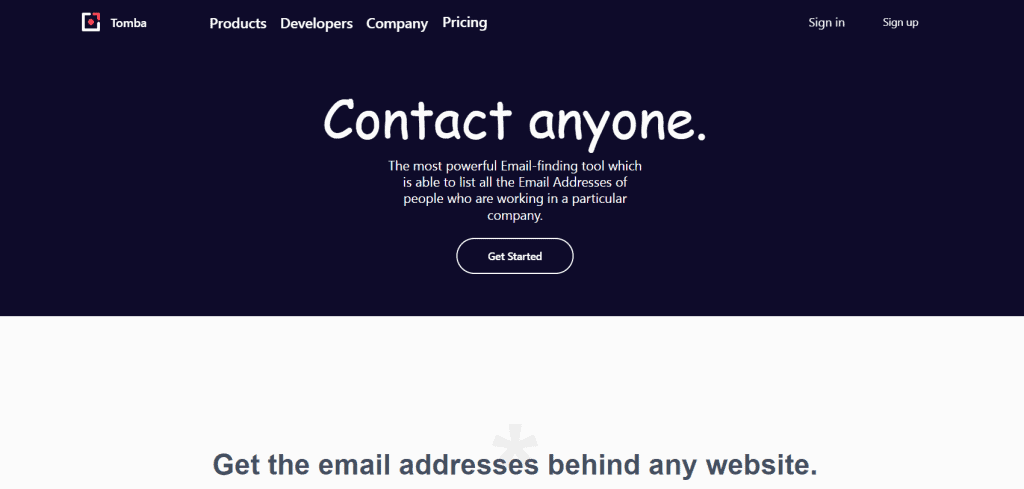 Tomba lets you instantly export bulk lists of potential customers or prospects. All you have to do is to connect Tomba to the app you want to use. The app will then find and verify email addresses using Microsoft or Google Sheet add-ons.
With the software, you can also perform lead management and organize your data and information. For example, you can add information like first name, last name, organization your lead works in, website, country, and more.
Tomba collects the email addresses using the two following methods:
It collects publicly available professional email addresses using TombaPublicWebCrawler.
Guesses the email addresses using algorithms
With Tomba, users can try and match contacts with their current position, phone number, Twitter, and LinkedIn profiles. They can also search contacts by country, sources, date of extraction, last seen, URL, genre, and more.
Extra features include:
Company information finder
Email pattern checker
Email search for specific job title
Email addresses exporter in CSV
Confidence Score for every email found
Email sharer to easily share contacts with team members
Best for:
Marketers
Marketing Agencies
Sales Managers
Tomba Pricing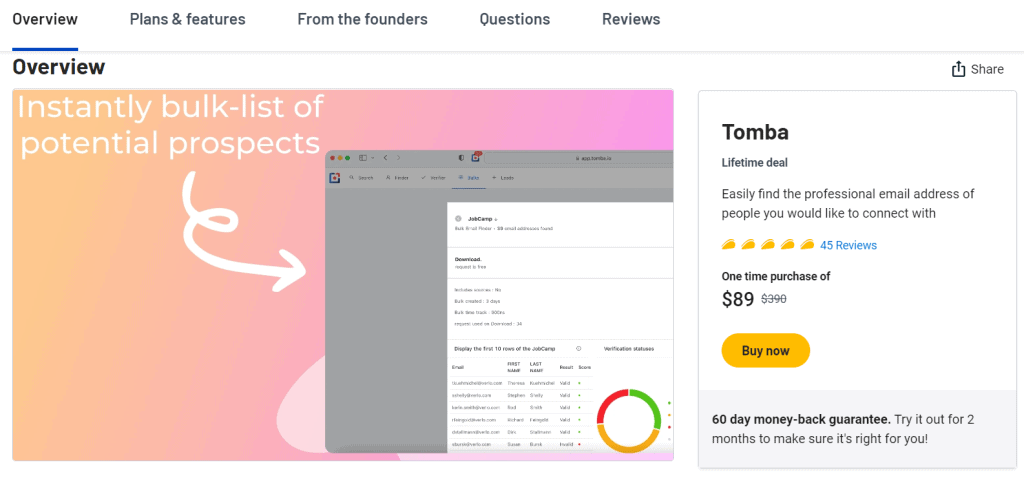 This software is available for a one-time purchase of $89.
Tomba comes with the following features:
Access to the database of 400m+ B2B contacts
500 search requests and 100 phone verification
Domain export, email finder, email verification, enrichment, author finder
Extension and integrations
Google Sheets & Microsoft add-ons
Lead management
Add 2 team members
Bulk domain search and verification
API & webhooks
Users have the option to stack three codes and get the following:
2500 search requests, 500 phone finders, and 5000 verification requests monthly
5 team members
If you stack five codes total, you can upgrade to the following:
10,000 search requests, 1,000 phone finder and 20,000 verification requests per month
10 team members
Tomba team offers a 60-day money-back guarantee. You can get your money back within two months after the purchase, assuming you are unsatisfied with the service.
Why should you choose Tomba?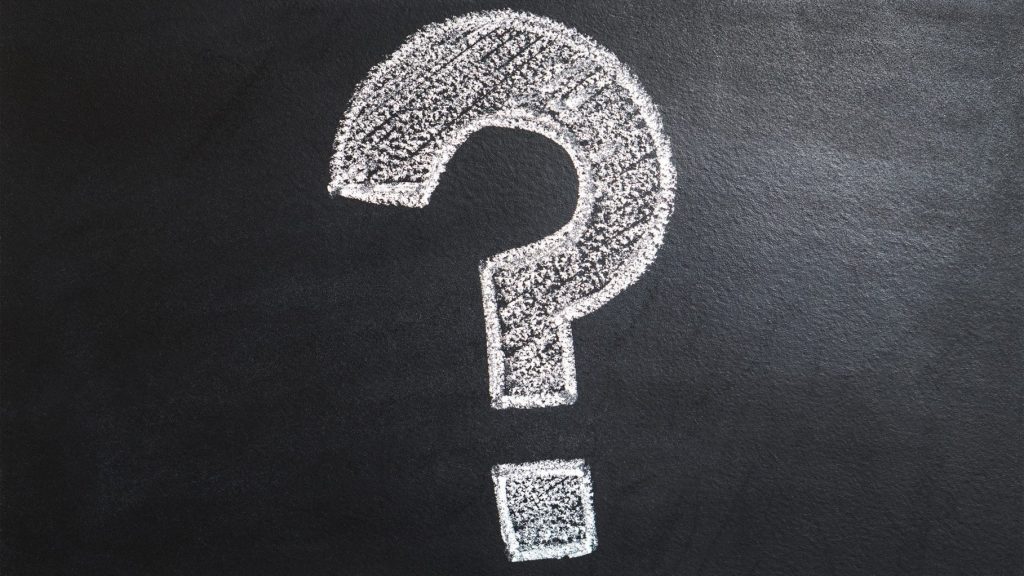 Easy to use and intuitive
Includes many useful features
Developer ready
Tomba updates its base regularly
Worldwide coverage
Wrapping up
We all know how important networking is. The truth is that the right contact can sometimes be the key to success. Tomba is a great option if you want to find high-quality leads for your product or service. Moreover, with the software, you can also find the email addresses of your potential partners.
Tomba is fast and straightforward to use and has various terrific features. So, you will be able to find the leads you need and organize them in a neat database too.