When creating a website, it is necessary to come up with a name that will make it unique and recognizable. And that name has to be part of your domain.
Simply put, a #domain name is the name of a website, and usually your #business as well.
Click To Tweet
A domain name is what comes after www. Here are some examples of what a domain looks like: google.com, youtube.com, or instagram.com. So, as you can tell, these are important, and if you don't have an idea in mind or just want to check availability, here are some tools that can help you.
Nameboy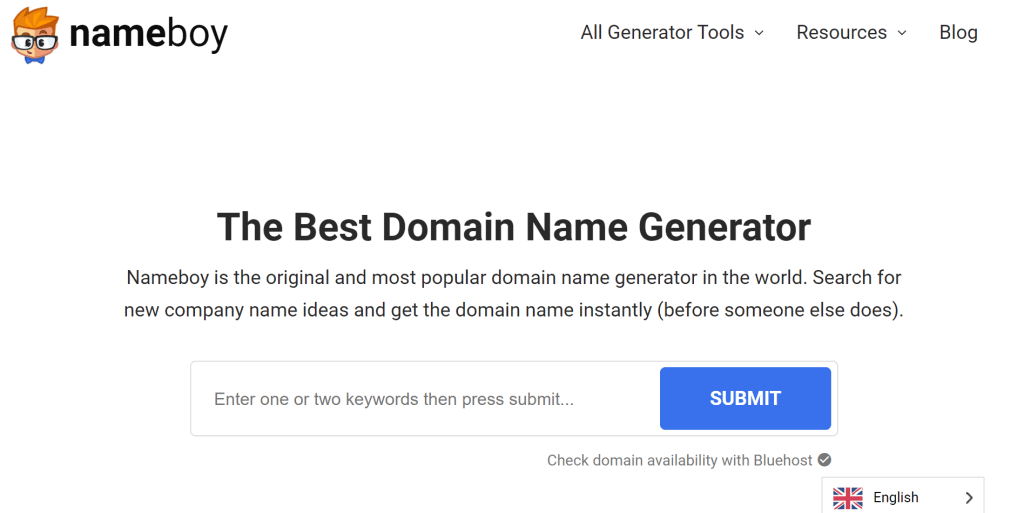 Nameboy is one of the most used domain name generators. All you have to do is type in one or two keywords, and you will get hundreds of names you can use. You can easily check domain availability and, if it is available, register it. Here you can also find a lot of tips to help you choose the best name.
Instant Domain Search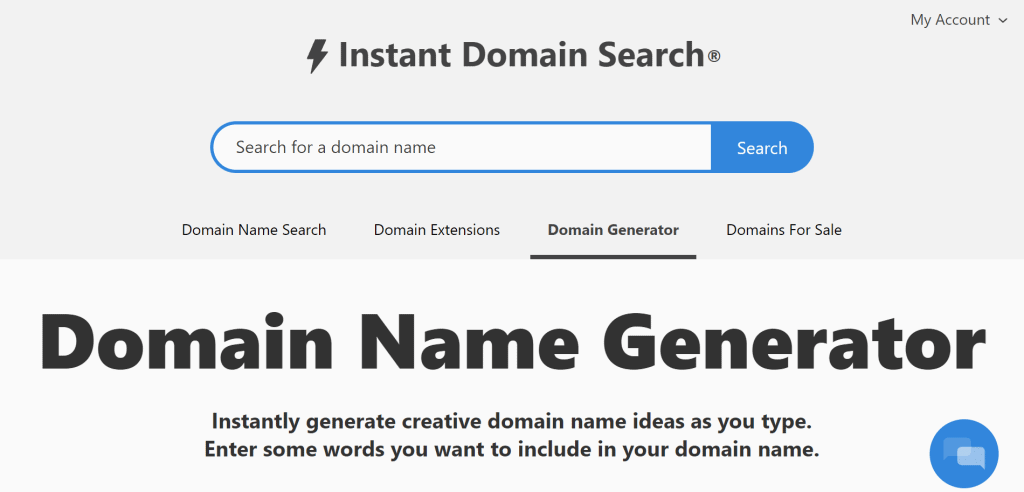 With Instant Domain Search, you will be able to generate domain names instantly as you type. Enter words you want to include in your domain name, and the algorithm will add thousands of prefixes and suffixes to your domain search. The system determines which domains are available, so it automatically shows those you can use.
Domain Wheen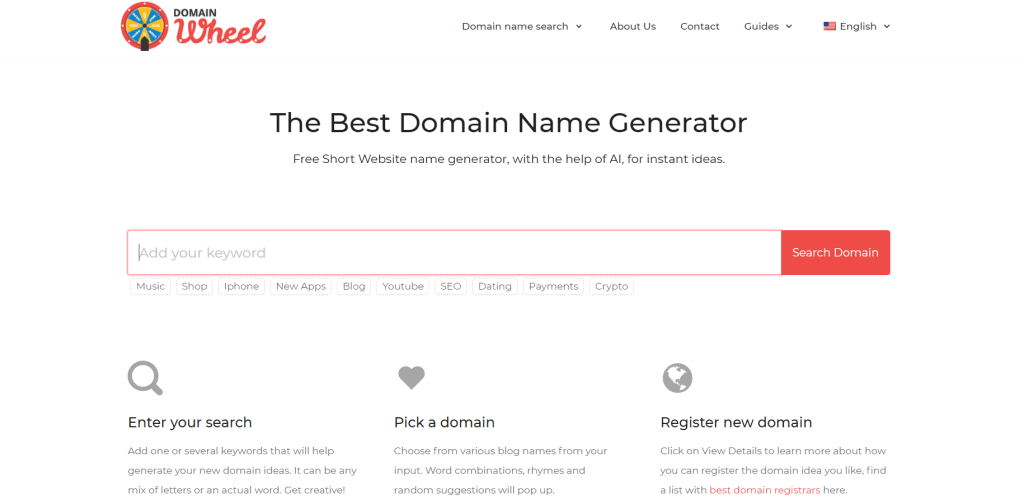 Domain Wheel is the third tool on this list. It is very similar to the previous two. Once you enter two or three words related to your company name or content, you will get an inexhaustible source of creative domain names. Choose any of the domains completely free of charge and start to use them after registration – this does cost money.
This domain name generator will definitely help you a lot with starting a new site, especially if your primary purpose for using it is to come up with a good name.
BlogTyrant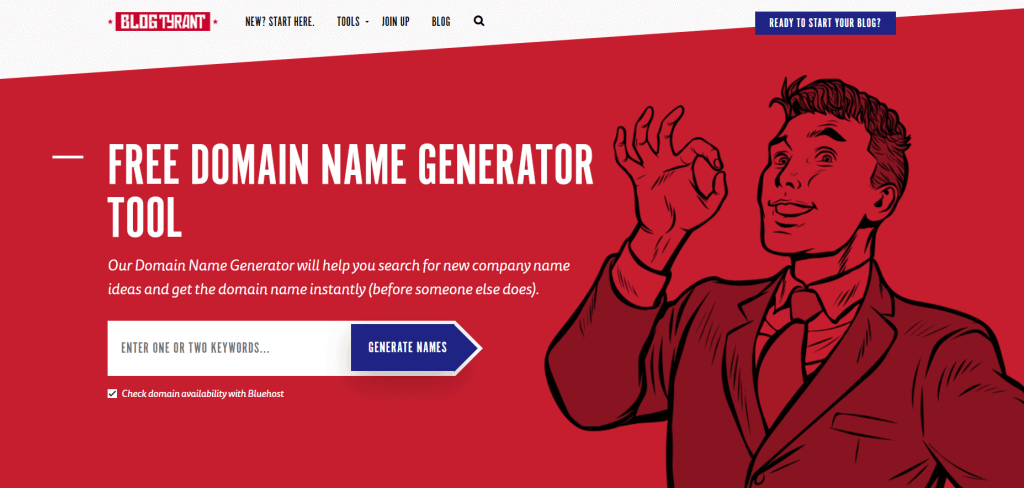 BlogTyrant – Blog Name Generator allows you to choose a domain name quickly and easily. This tool is a special tool intended primarily for bloggers. Using BlogTyrant will make starting a new blog easier than ever. This domain name generator is just one of the many tools that BlogTyrant offers for bloggers.
Domain.com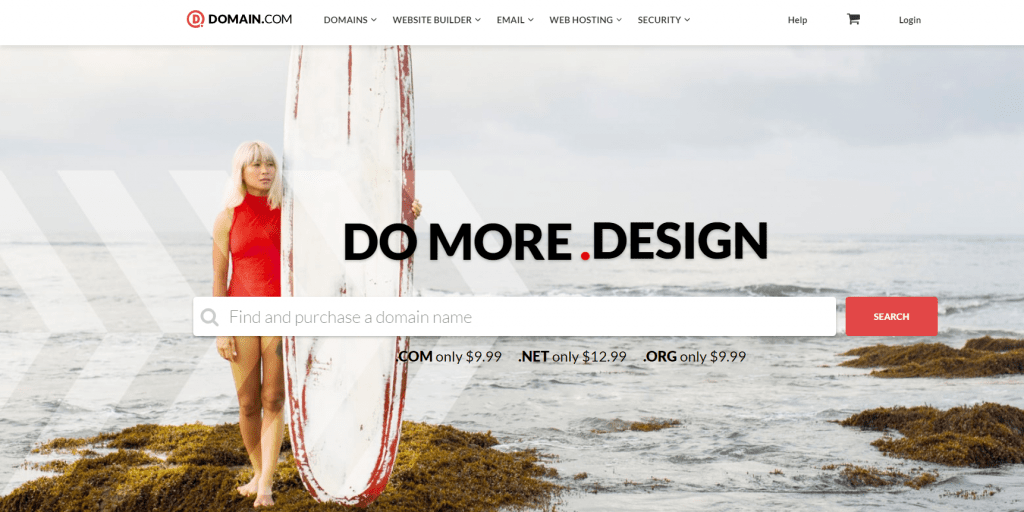 Domain.com provides you with a huge number of top-level domain extensions, such as .app, .fans, .security, .services, and many more. You can register your domain immediately using Domain.com. Of course, there is also a domain name generator.
Network Solutions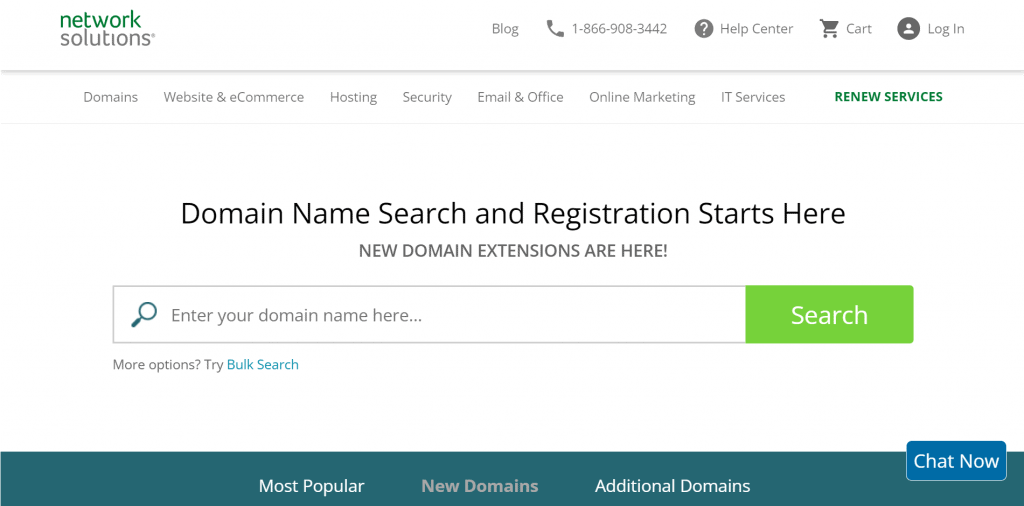 Another domain registrar you can use for finding top-level domain extensions is Network Solutions. After you enter the keywords, the algorithm will offer you a large number of domain names. If you have a coupon, you can get a 25% discount when registering.
Lean Domain Search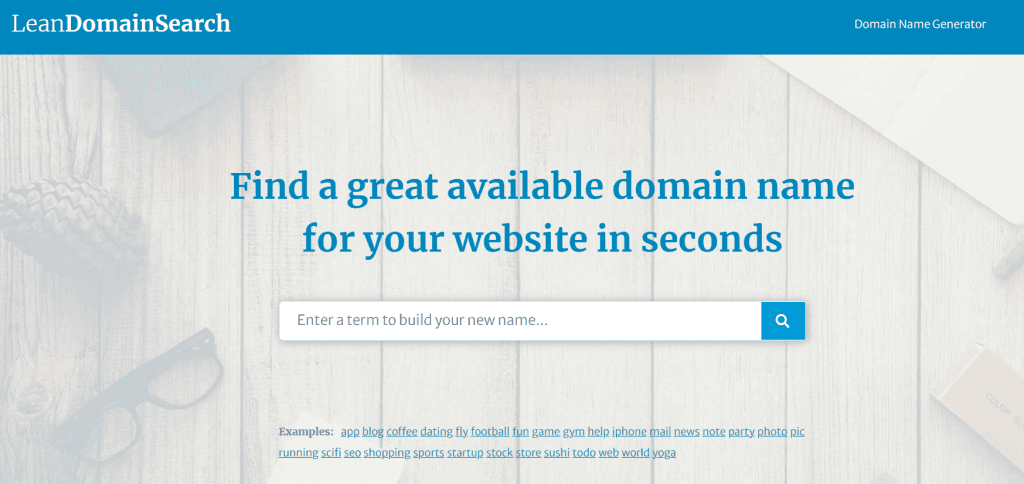 The last domain name generator on this list is Lean Domain Search. It helps you find a great available domain name for your website in seconds. Two or three terms are enough to get a new name and domain for your business in the easiest possible way. All results can be sorted by popularity, length, or alphabetically.
Final Thoughts
As we said at the beginning, a domain name is extremely important. Once you select your domain name, it is not easy to change it.
That's why it's important to get it right the first time around. And all of the tools we recommended today can help you do just that. They make the process just a little bit easier, and let's face it, creating a website from scratch can be quite an undertaking.