If you own a business, that's a synonym for success in your local area; you might want to expand your activities and operations worldwide. In that case, your website needs effective SEO.  Luckily, plenty of great SEO agencies worldwide can help with this.
These #SEO agencies offer keyword research, ROI tracking, content #optimization, translation, and much more.
Click To Tweet
In this article, we will list a few of the best agencies that can help grow your business faster.
NinjaPromo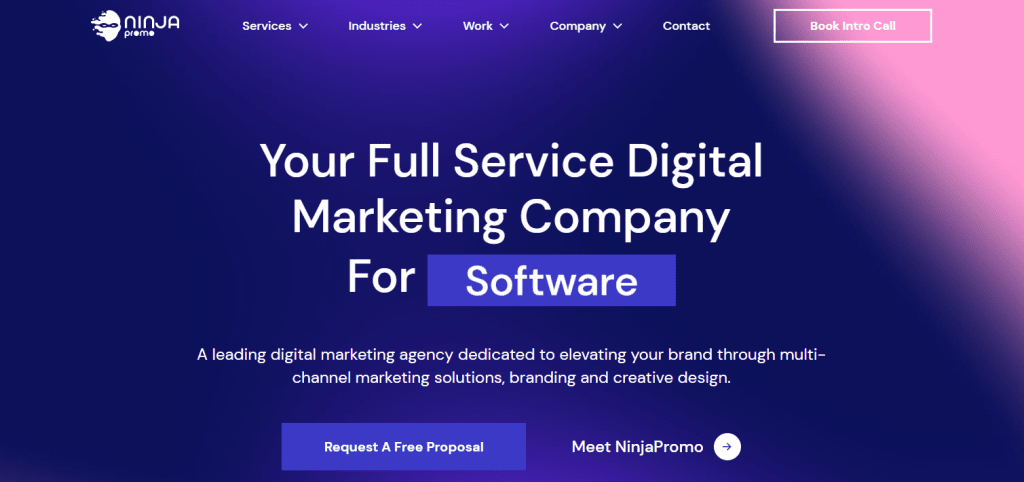 NinjaPromo is one of the leading digital marketing agencies offering various marketing solutions for social media platforms, websites, branding, and video production.
Regarding SEO, NinjaPromo can help you reach a wider international audience using their optimization tools. After their business is done, your website will definitely appear on top of the searches in leading search engines, reaching more people and getting you new customers every day.
Professionals from NinjaPromo will perform a detailed analysis of your current SEO stats, search and understand keywords your customers are searching for, improve SERP across Google and Bing, monitor your SEO progress and make adjustments accordingly, and so on.
They also specialize in SEO optimization for crypto sites and platforms – their clients include some of the most well-known names in the industry, including BitForex, IronFX, BankSocial, and Fantom.
MONDIS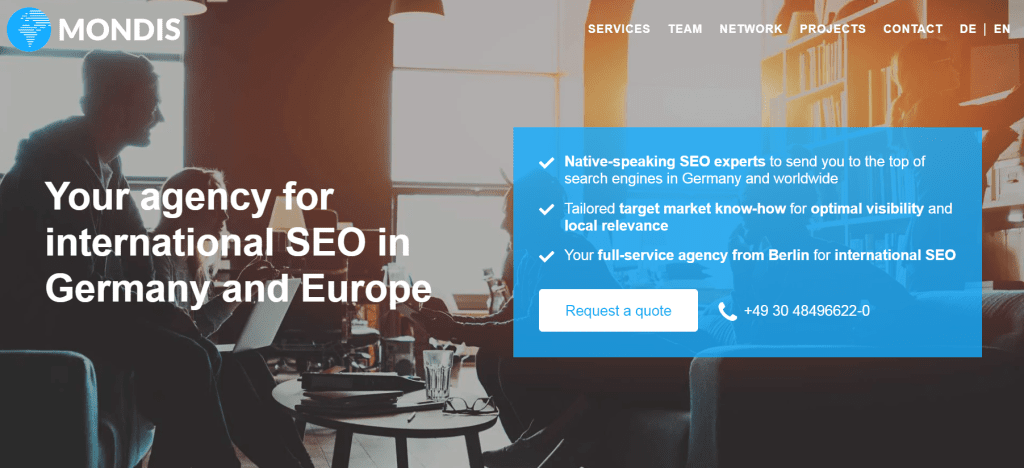 MONDIS is a full-service, worldwide SEO business that will handle your SEO optimization and page translations, integrating regionally appropriate keywords in your pages to help you rank higher in search engines, improve metadata, handle indexing, and a variety of other optimizations!
With a group of native-speaking SEO experts from around the world, MONDIS has placed itself as one of the finest SEO agencies on the market. Their worldwide connections will send your website to the top of search engines. And your website will gain optimal visibility in your local area, as well.
It provides complete SEO consulting, including keyword and content marketing, to customize SEO strategies for your company. MONDIS has employees in almost every part of the world who will research local people's habits and interests from the specific country or region, helping your website get the most out of it.
WebFX
WebFX is another agency that will help you reach and earn more by optimizing your website's SEO. They conduct deep research, which leads to detailed content optimization, adding keywords, and links testing, customizing title tags and meta descriptions, image optimization, duplicate content analysis, and more.
They will suggest the most effective plan to overturn the SEO game in your favor by analyzing different factors and aspects resulting in visible visitors, traffic, and engagement increase. Also, the great WebFX team offers you a dedicated content writer that will customize your content, so that your website will attract customers and increase sales.
Sure Oak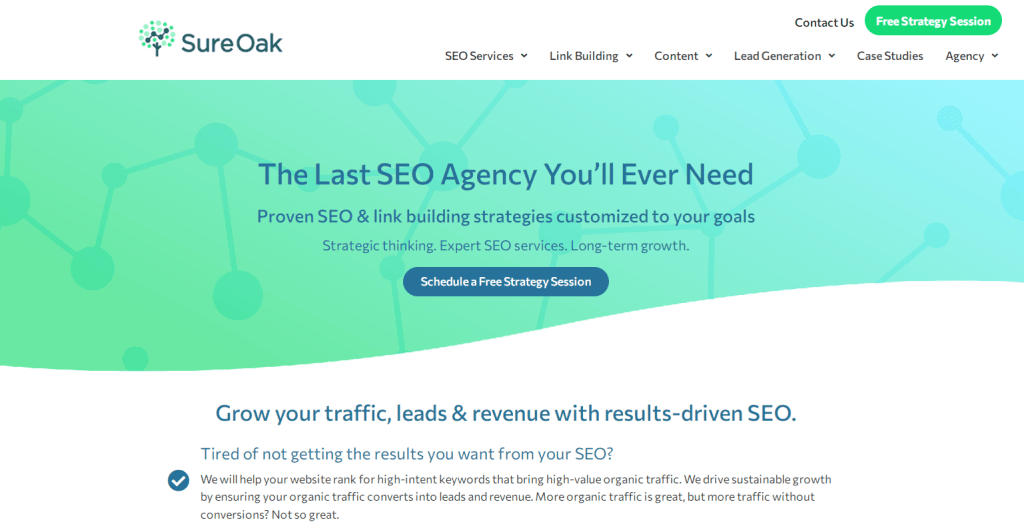 Sure Oak will create a strategic game plan for boosting your SEO. This includes creating a content strategy, doing keyword research, optimizing site architecture and UX, and doing backlink analysis to enhance your website's search results. All of this results in generating more organic leads, increasing sales, and improving your company's profitability.
Their content strategy system implies detailed stats analysis and keyword research to help create the best possible content strategy for your website's organic growth.
On-site SEO will detect the issues occurring under the surface and implement the right solutions, such as on-page optimization, Analytics & Search Console, and Site Architecture & UX. These will check for all potential problems, optimize all your meta tags and titles, understand your traffic, and improve the site's navigation for the best UX possible.
Other notable tools Sure Oak offers are modifying meta descriptions, titles, and heading tags, internal linking, monitoring competitors, their insights and strategies, a variety of SEO elements, increasing page speed, copywriting services for content optimization, etc.
Wordbank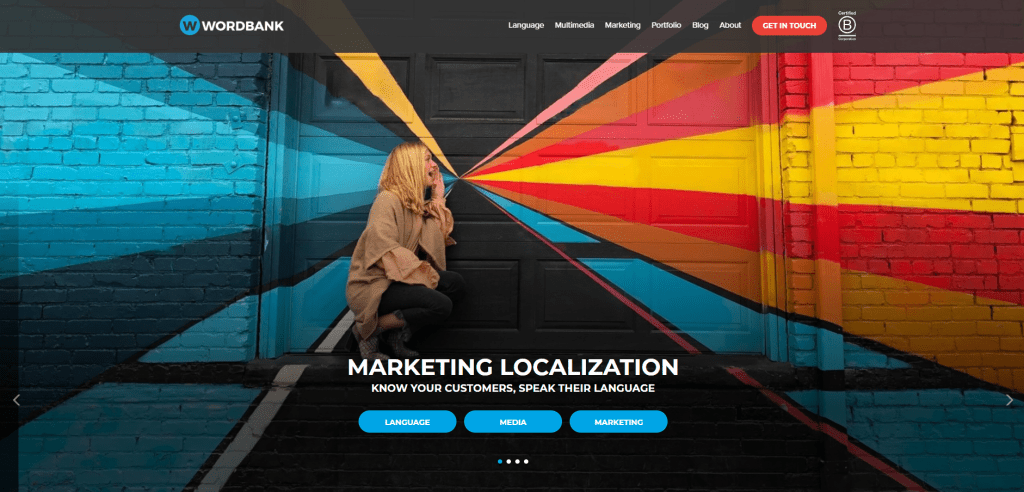 What sets Wordbank apart is the fact they will conduct extensive keyword research to identify the optimal keywords for your website to attract more visitors. Also, Wordbank offers you language and translation services for any kind of content and pages on your website in over 140 languages.
A large Wordbank team placed worldwide will help find you the best solutions SEO solutions, meaning your website will stand out in even on a global scale. They offer thorough SEO keyword analysis work, maximizing your rankings globally.
Their experts will help you boost your website's visibility, optimize your content that directly influences your SEO ranking, build engagement, and customize existing content to contain specific keywords needed for reaching a wider audience.
Polaris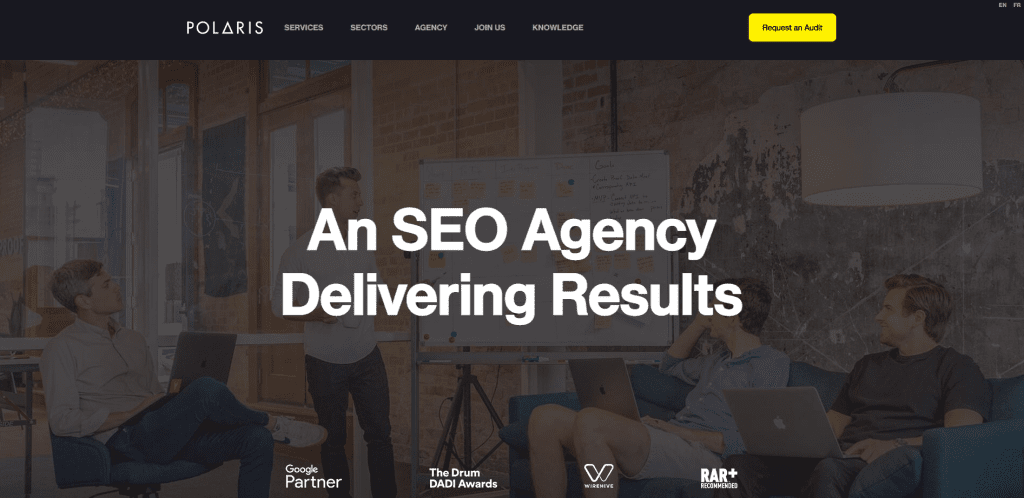 Another outstanding digital agency ready to help optimize your SEO and increase revenue is Polaris. Their worldwide network of more than 150 experienced professionals will successfully answer all your requests. Keyword research, on-page, and off-page optimization, link building, and content marketing are only part of what they offer you and your website.
Besides SEO marketing experts from dozens of countries, they have a group of native translators that will adjust your content to the particular language. Polaris will fix your SEO ranking using all the necessary tools and technologies. This will increase sales and the number of organic leads thanks to their international SEO experts, linguists, and SEO managers.
Final words
Every site that wants to grow needs experts to assess and analyze the site for any issues and resolve them. This is the only way to skyrocket in the SERPs.
For the best result, we strongly recommend hiring one of the aforementioned agencies your website will blossom with!