So you made a website? That's amazing, props to you! But your work is not done yet, that website still needs traffic coming in its direction and one of the best ways of achieving that is through promotion on social media.
Yes, we have all heard the tips. "Perfect your SEO.", "Get your website crawled", "Optimize your content", etc. And don't get us wrong, those are valuable tips. But the fact of the matter is, to get traffic and to get noticed you'll need more than just a decent rank in the search results, you also need social media exposure.
Want more #traffic for your site? #SocialMedia promotion is the way to go!
Click To Tweet
This article will teach you how to master exactly that and how to gain more traffic with the help of social media but without spending a dime
And since there is no single strategy that works for every social media platform, we will give you advice dedicated to the most popular ones. Those being:
Facebook
Twitter
Instagram
LinkedIn
YouTube
But before getting into any details, let's first briefly talk about why social media promotion is worth all the time and effort it requires.
The importance of social media promotion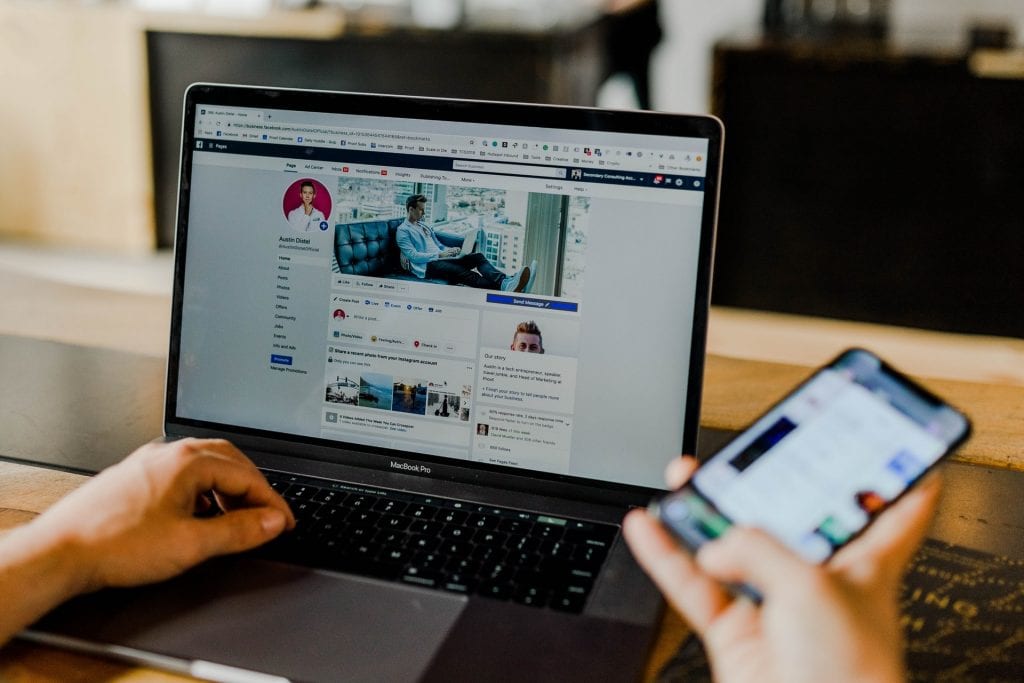 So what's the deal with this whole social media thing? Why is it so important for the success of a business?
Well, first and foremost it's the easiest way to interact with the ones that mean most to you, your target audience. Using social media you can start building a community, a loyal customer base.
On top of that, taking into consideration the fact that social media is used by almost 3 billion people, it is the go-to place if you want to build brand recognition.
Yes, hearing all that is impressive, but how do you actually do promotion on social media? Well, exactly that is what we will dedicate the rest of this article to. So let's get started!
Facebook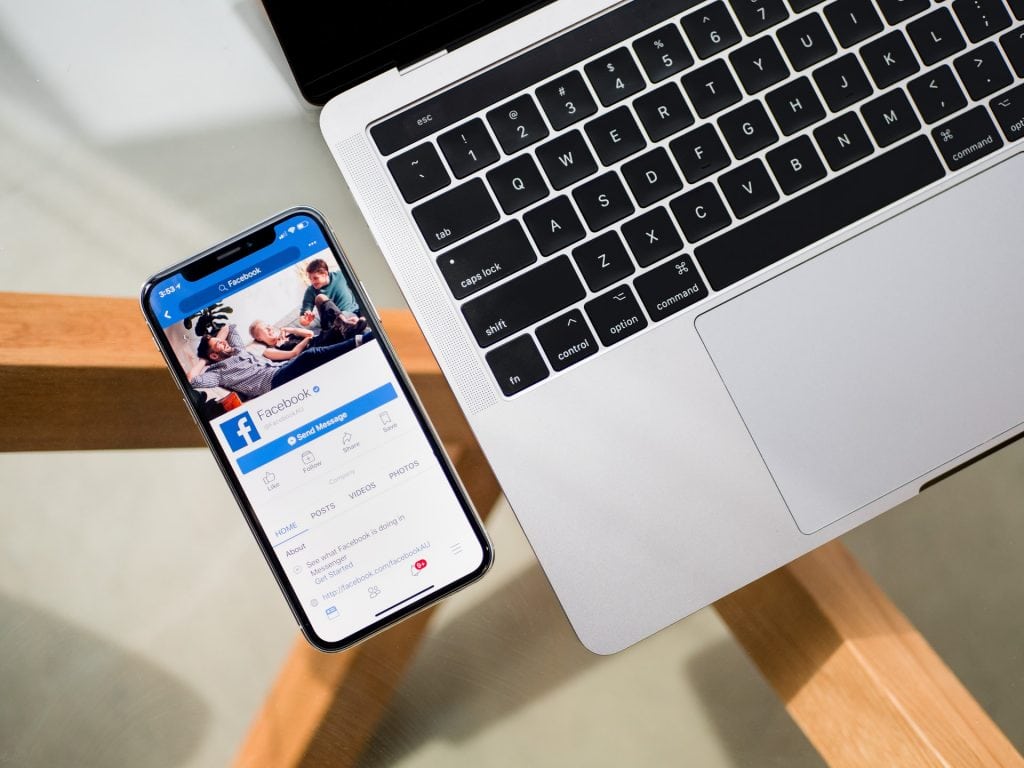 Create a Facebook page – For businesses, Facebook pages are maybe the most important promotional tool they can use on social media. So it's crucial to create one right off the bat. The Facebook page will be used for posting original and informative content, business news and updates, receiving feedback and questions, and of course sharing promotional messages and content.
Create a Facebook group – Although many don't know this, Facebook groups do play a vital role in social media promotion. Just like pages, they severe mostly for sharing information about your website/businesses, interacting with the target audience, posting content, and so on. But unlike pages, they have a better sense of community since they're filled with people who are genuinely interested in what you have to offer. Besides that, when you have your own Facebook group, you're the one who makes the rules and moderates it any way you see fit.
Join a Facebook group – Even if you have your own group you still have to join other related ones. Why? Well because in them, there are plenty of people from your target audience who still don't know about your website. By joining those groups and participating in their discussions, you have a chance to gain a reputation in the community and give your site more exposure.
Interact and comment – There is no point in being present on social media if you are going to be radio silent. Instead, when trying to increase your traffic you need to interact with your target audience, answer their questions, but also leave helpful information wherever you can so that people notice your account.
Use Facebook advertising – Like all social media platforms, Facebook also has forms of advertising available. Through them, you can promote your content, page, and of course website. The ads can be purchased for a set fee or a pay-per-click fee, whichever you see as more profitable. On top of that, the ads can be targeted at specific demographics, age groups, locations, gender, preferences, etc.
Start a Facebook contest – Another thing that Facebook has in common with other social media platforms is the fact that you can host contests on it with ease. Contents are a great way to get more likes, exposure, traffic but also to give back to your target audience.
Offer sales – Everyone loves a good deal and so do people on Facebook. So why not post some sales and offers on your Facebook page and in your group that will encourage people to like, share, and of course visits your site.
Share your blog content – When you share blog posts on Facebook people see the thumbnail and short snippet related to that post. This entices them to click on it, read it, and possibly explore everything else you have on your website. And just like a contest, this is something you can do on most social media platforms.
Twitter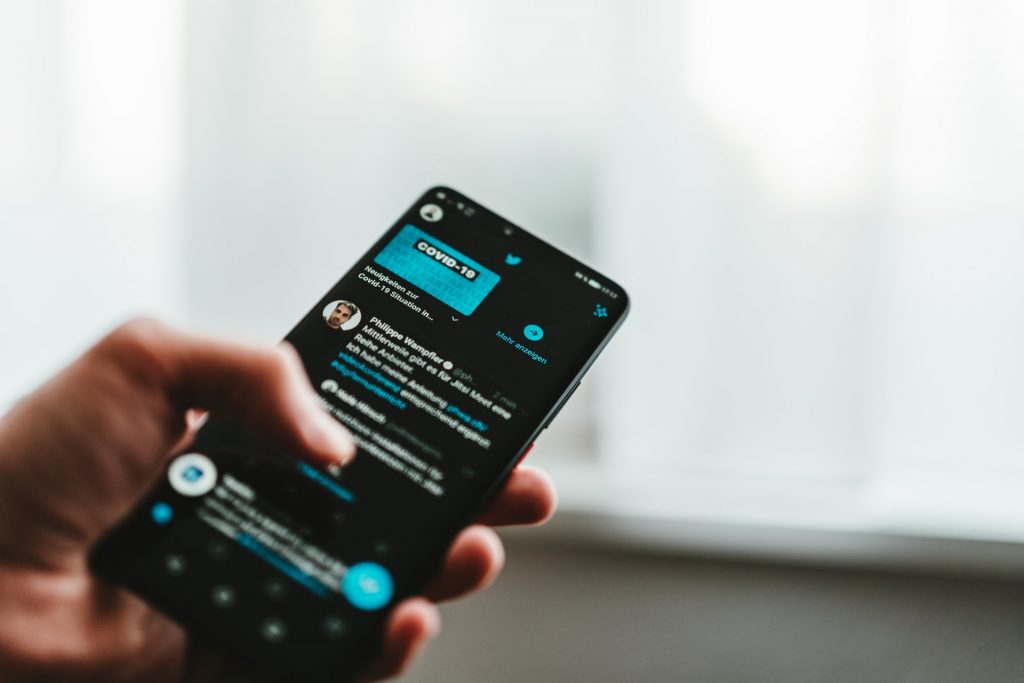 Follow people from your niche – On Twitter, everything is about interaction and connecting with the right people. That's why it's important to follow influential people from your niche and interact with them as well as their audience. Because at the end of the day, that's your target audience. Talk with them and tweet about trending industry topics. That way you will encourage retweets and with that more traffic for your site.
Make use of hashtags – You all know what hashtags are and probably already use them. Besides getting more likes on your Instagram pic, they can also come in very handy in promoting your site on Twitter. You see by putting relevant hashtags in your tweets you place them among other tweets covering the same topic and in front of people who are genuinely interested in that. Just be careful not to use hashtags excessively or ones that are irrelevant.
Host a Twitter chat – Through a Twitter chat, you can engage with followers, share updates, have discussions, ask for feedback, and so on. They are intended to create more interaction and engagement which is exactly what you needed. Plus, they are great for building a sense of community.
Use Twitter ads – Yes twitter also has ads and they can be a great way to get more exposure and reach your audience. The ads come in the form of regular ads but also promoted tweets.
Include URLs – On Twitter, you have to chance to include URLs in your profile. The first one is in the "Website" section and the second one in the "Bio" section. Both are a great way to direct people, or in other words, traffic to your site.
Pin a tweet – A pinned tweet is a tweet that will be on top of your feed at all times. So anyone that comes to check out your account is bound to see it. That's why you should come up with a good tweet that contains a link to your site and make sure to pin it.
Ask for retweets – If you have loyal followers you shouldn't shy away from asking them to retweet your tweets especially ones that contain links to your site. This way more traffic is guaranteed.
Buy Twitter followers – There is no shame in giving your following a boost.
Instagram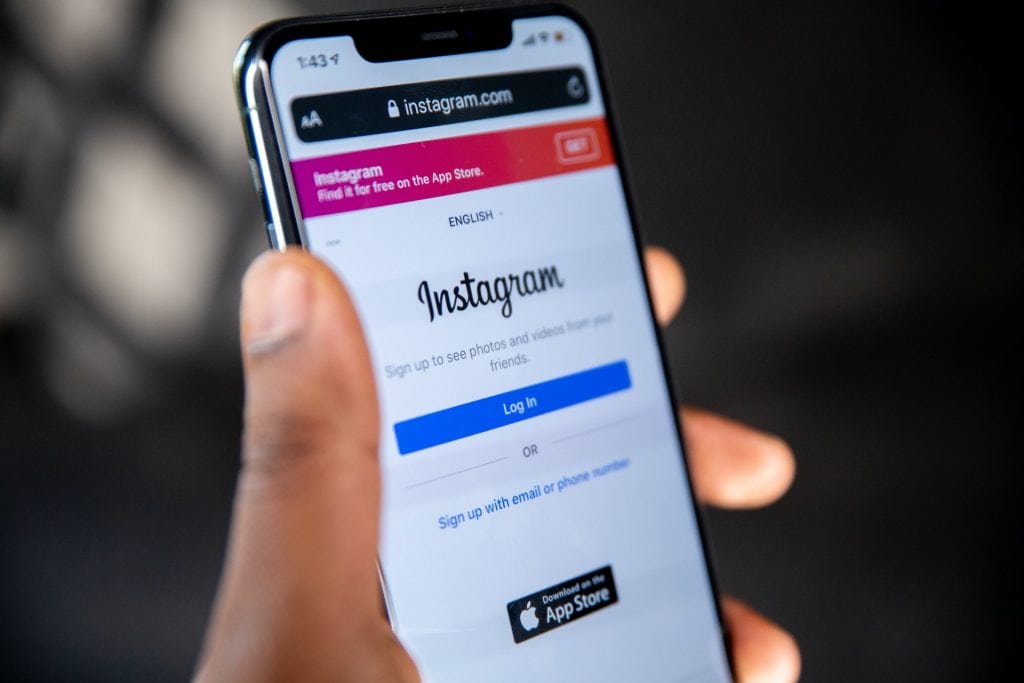 Include links in stories – Although this will require you to have more than 10K followers it will be very effective. Also known as the "swipe up" feature, Instagram allows you to add links to your Instagram stories which of course can be direct links to your site.
Use the highlights feature – Using highlights you can group your most important stories together and leave them on top of your profile directly under your bio which is a prime spot for garnering attention.
Include links in your bio – Just like on Twitter, it's smart to include links in your Instagram bio. You can remind your followers of it by using the good old line "link in bio" and new followers will see it right of the bat when they visit your profile.
Use the shopping feature – Something unique about Instagram is its shopping feature. Using it, people can see annotations on a photo that can include the name, price, and link to a product. Besides that, Instagram also has a dedicated shopping section on its explore page which can come in really handy for your promotional purposes.
Use hashtags – As we have already said, content gets a major boost with the help of hashtags. So if you want your Instagram posts that mention your site to be seen by as many people as possible be sure to include a few relevant hashtags in their description.
Use ads – When it comes to ads on Instagram, you have three options image, video, and carousel ads. Each type is very effective and lets you promote your site to a larger audience.
Collaborate with influencers – If there is one thing Instagram is known for, it's the thriving influencer culture. Collaborating with influencers from your industry can give your reach and brand awareness a boost since influencers are often extremely popular but also have a loyal fanbase that will be intrigued by them mentioning your site/brand. You may also try to buy real Instagram followers to boost your account.
LinkedIn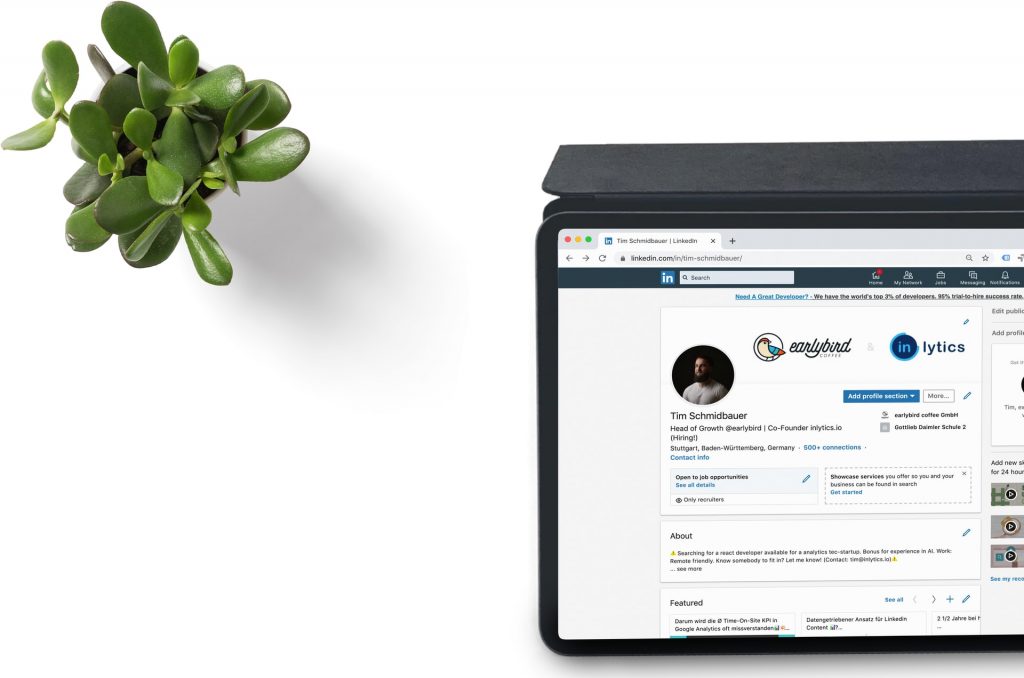 Perfect your profile – On LinkedIn, image is everything. So if you wish to use it in hopes of promoting your site, you should definitely polish your profile so that it will impress even the biggest professionals on the network. But of course, be sure to keep things original and don't lie about anything.
Create a business page – Business pages are pretty big on LinkedIn and they are great for getting a better reach and gaining more followers. So why not create one for your business and include a link to your site.
Create a group – Like any social platform, even LinkedIn has groups and you can create one too, with the intention of closely engaging with people from your industry and sharing links and info related to your site.
Join groups – Besides creating a group, you should also join as many targeted groups as you can. Fun fact, over 80% of LinkedIn users are part of at least one targeted group.
Post content – Out of all social media users, LinkedIn users are probably most interested in the content you share. They will love anything that is of value and informational. So it will definitely be a great way to drive traffic to your site.
Use ads – As you would expect, LinkedIn also supports advertising. On it, you can advertise your page, profile, job offers, and of course, website.
YouTube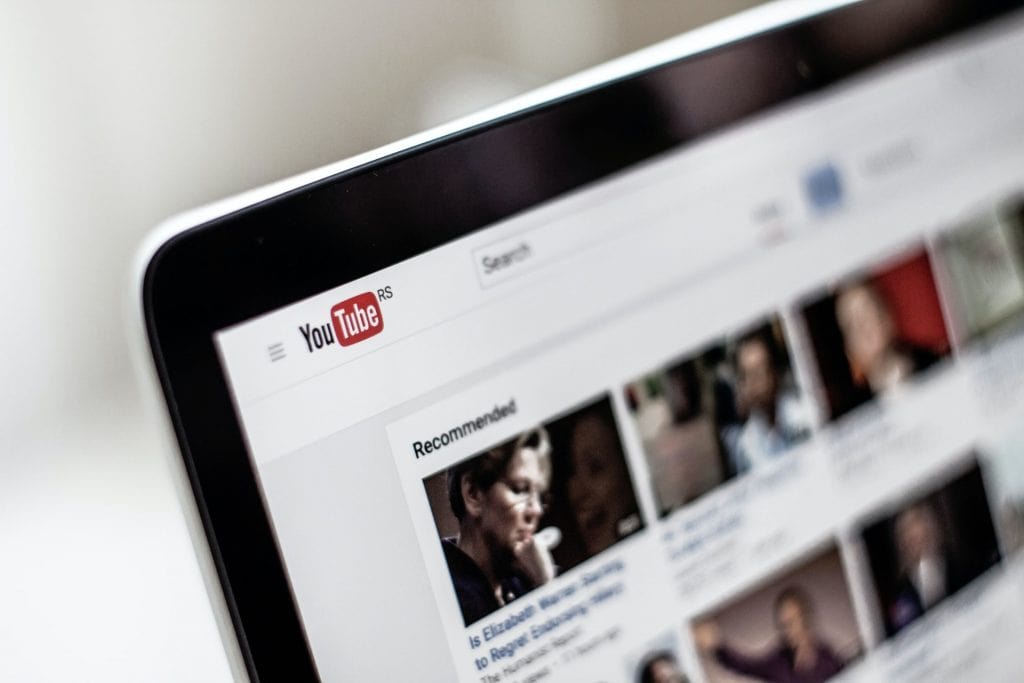 Create an account and post relevant content – No, YouTube is not just for music, cooking tutorials, reviews, etc. You can also use it to promote your site by sharing helpful and informational videos for your target audience.
Use ads – Ads on YouTube are a pretty popular thing and anyone who has a Google Ads account can run an ad campaign on YouTube. Although it might cost you a bit, it will definitely be bringing in the traffic.
Use referrals and call to action buttons – Once you connect your website to your YouTube channel you will have the possibility to include annotations and video cards that have links to your website. Along with these, you also have the option of using an overlay banner on your videos which will sit at the lower third of a video and will have a thumbnail, copy and a link
Include a link in the video description – Each video has a description which, believe it or not, a lot of people check out. For that reason, it serves as the perfect place to include a call to action and link to your site.
Conclusion
The social media platforms we covered in this article represent the most popular places for promoting your website. And the methods of promoting we highlighted will definitely get the job done if you implement them smartly and efficiently.
You can use all of the mentioned methods, or just a few. The choice is really yours and depends on your needs, budget, and desired effect of course.
Lastly, we want to remind you to never use any fake profiles intended for promotion because the traffic they bring in is not real or valuable.
Hopefully what you learned in this article will be of help to you. And also, please don't hesitate to share some of your tips for social media promotion in the comments below!