Starting a new blog is incredibly exciting. You have new ideas and content that you're ready to share with the world and you can't wait to get promising results and feedback.
Starting a #blog? Then you need these 10 #plugins in your arsenal!
Click To Tweet
However, it may seem like a lot of work, especially for someone who's never started a blog until now. You're not wrong, it can be. Luckily, there is a variety of plugins that are intended to minimize the work and help you deal with the statistics at acceptable prices.
1.Coming Soon & Maintenance Mode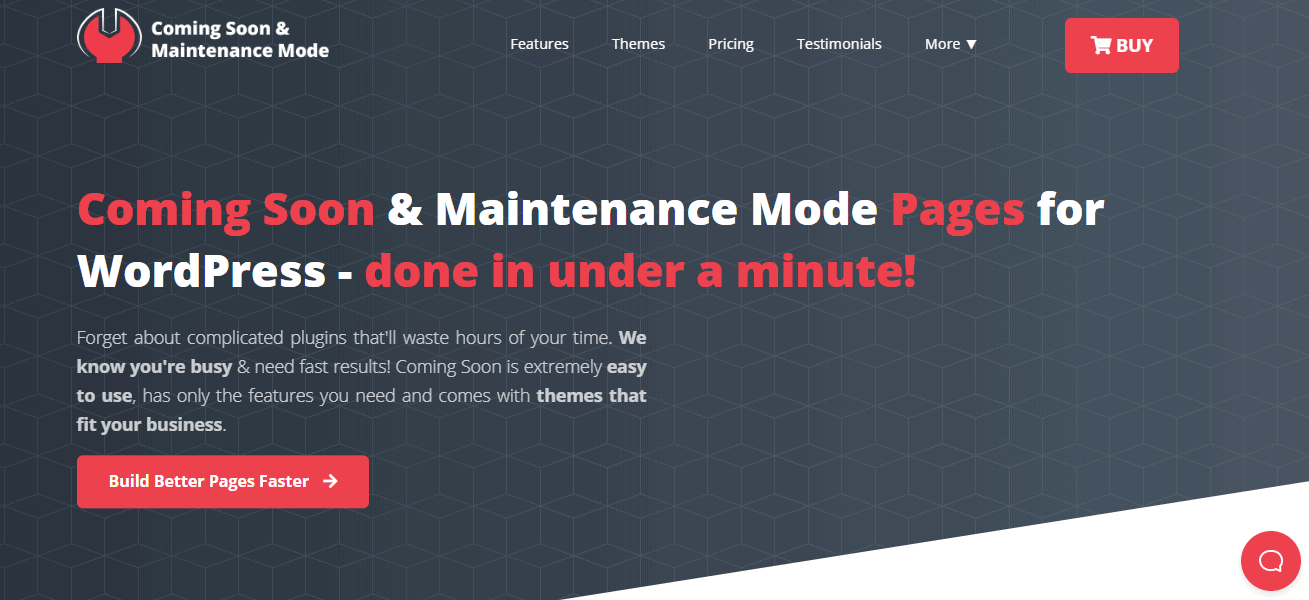 Our first plugin on the list, Coming Soon & Maintenance Mode, might arguably be the best coming soon plugin. What most users love about this plugin is the fact that it's lightweight and it doesn't affect web performance in any negative way.
Another advantage of Coming Soon & Maintenance Mode is its simplicity. It's practically a very user-friendly page builder that allows you to design your under construction/coming soon page and get it up and running in a matter of minutes with the help of over a hundred professional, easily modified themes.
When it comes to payment plans, this plugin offers both lifetime and yearly options. So it really depends on whether you plan to use it forever or if you dislike recurring payments and want to be done with that once and for all.
If you like what you hear but feel like you could do with a few more extras, you might want to check out the Under Construction Page plugin– it is very similar in function to Coming Soon & Maintenance Mode and a little different in pricing.
2. WP Reset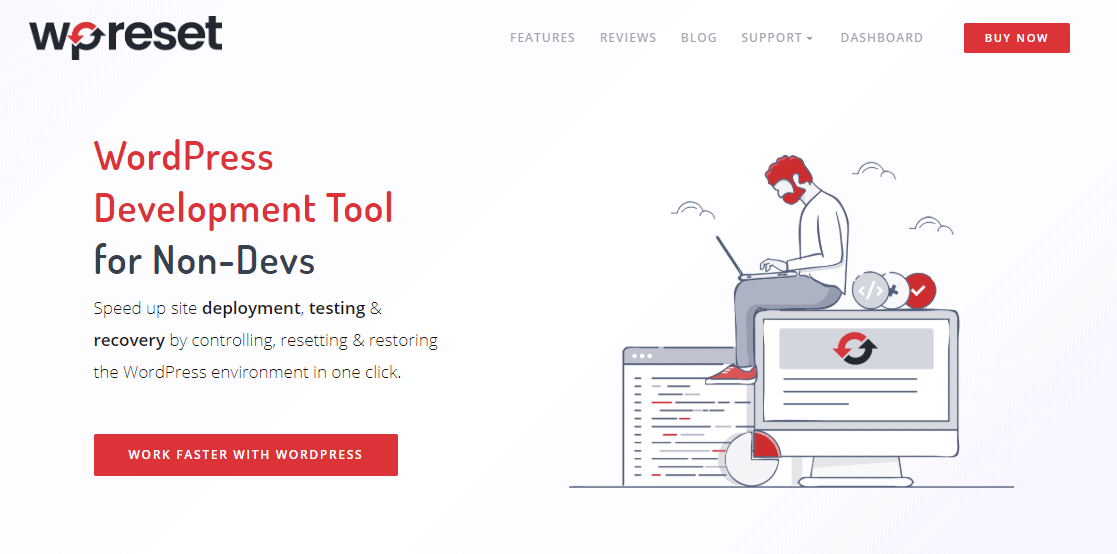 Another easy to use and powerful plugin you want to consider is WP Reset. When it comes to this plugin, you might not even need instructions due to its simple structure. All your sites, collections, licenses, etc. are easily manageable from one place.
You don't have to fuss too much about accidentally clicking something and messing everything up or being unable to take back your actions. WP Reset automatically takes snapshots of your progress on the site so you can always easily go back. You can also store collections and snapshots in the WP Reset cloud.
WP reset offers three annual plans. If you're a beginner with a single site, then the Personal Plan is ideal for you. But in case you need extra options such as license manager or if you're a big player who's going to need all the features available, you should probably opt for Team or Agency plan.
3. Simple Author Box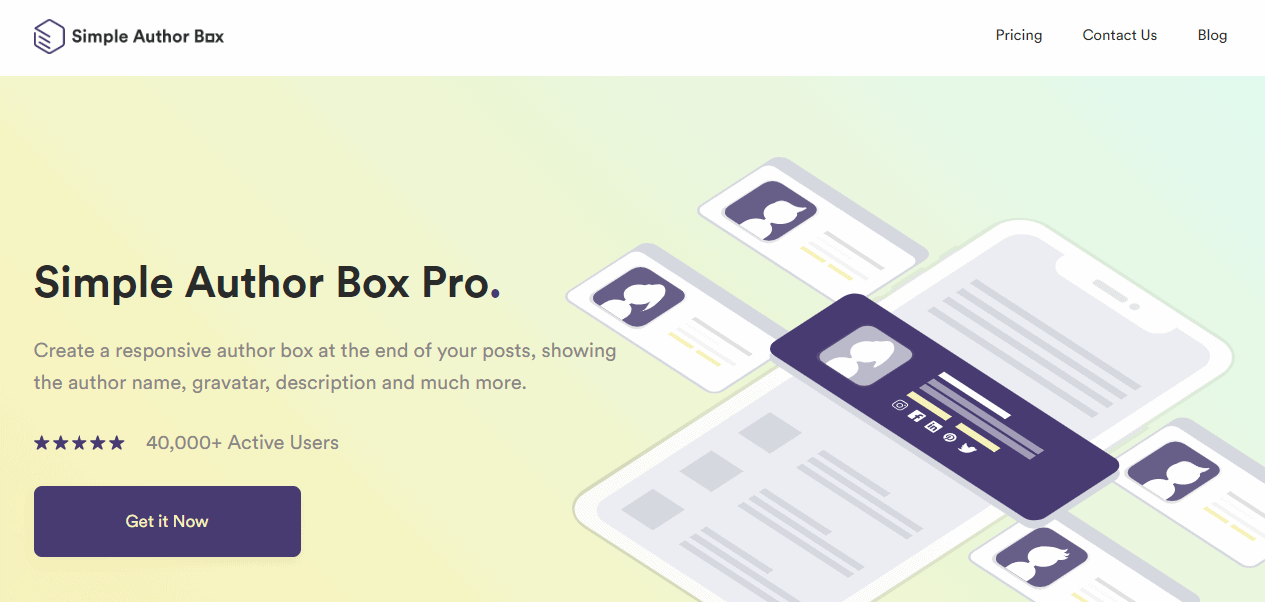 Simple Author Box is intended to aid you when designing and managing an author box on your site. Using it, it literally takes only a few clicks to set up the appearance you desire.
The Lite plan offers typography and color control, but what really gives you the full experience is the Simple Author Box Pro plan. In that plan, every social network has been thought of, thus offering over 45 social icons for you to choose from.
It allows you to assign posts to your authors easily and quickly while enabling you to manage every single writer and give them the chance to contribute equally. Plus, you can set up boxes to appear just on specific post types.
There are three annual plans to choose from, depending on the extent of your business. Nevertheless, you're always protected by a no-risk money-back guarantee in the first 14 days in case the plugin doesn't work out for you.
4. WP Force SSL
If your site is labelled as "insecure," you can quickly solve it by forcing HTTPS on WordPress. The first thing you need do is enable or install an SSL certificate on your website. Some WordPress hosting companies include an SSL certificate as part of their package. In that instance, simply contact your host and request installation; otherwise, you can obtain a free SSL certificate from a certificate authority such as Let's Encrypt.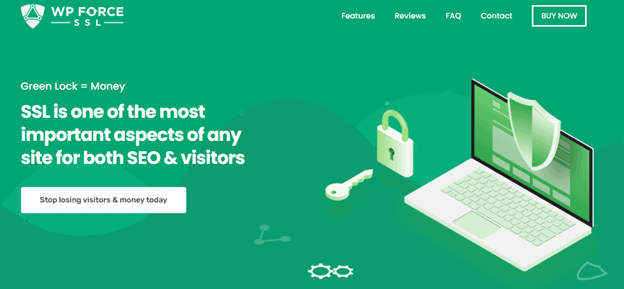 WP Force SSL was created to assist you in making your website more secure for visitors. Your site may not be secure simply because you have a valid SSL certificate installed.
WP Force SSL's job is to assist you redirect unsafe HTTP traffic to more secure HTTPS while also fixing various SSL problems without modifying a single line of code. All you have to do is enable Force SSL, and everything else will be set, including the SSL certificate. Following that, the entire site will be converted to HTTPS using the SSL certificate.
This plugin can also generate a free SSL certificate for your site using Let's Encrypt, and it will regenerate it every 90 days.
5. Blog Designer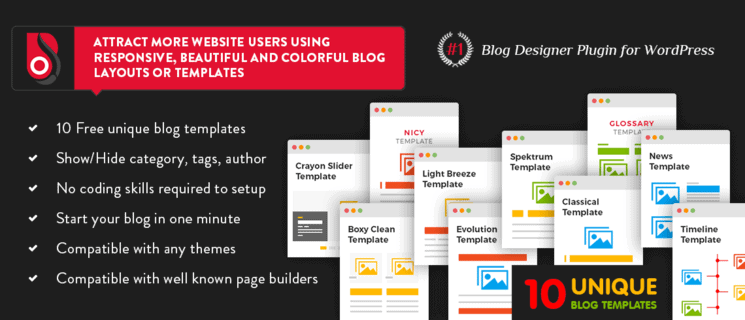 Blog Designer is a famous plugin that allows bloggers to design their blog pages or posts with just a few clicks. The free plugin has 695K+ downloads on the WordPress repository.
Customizing the existing blog design is not easy but, with the Blog Designer WordPress plugin, any user can deal with it quickly. The plugin provides ten inbuilt awesome blog templates & lots of customization options to give a WOW factor to your blogging site.
It is a good solution for a newbie to customize the blog design easily. The plugin has the PRO version with advanced features & good support from the team.
6. Jetpack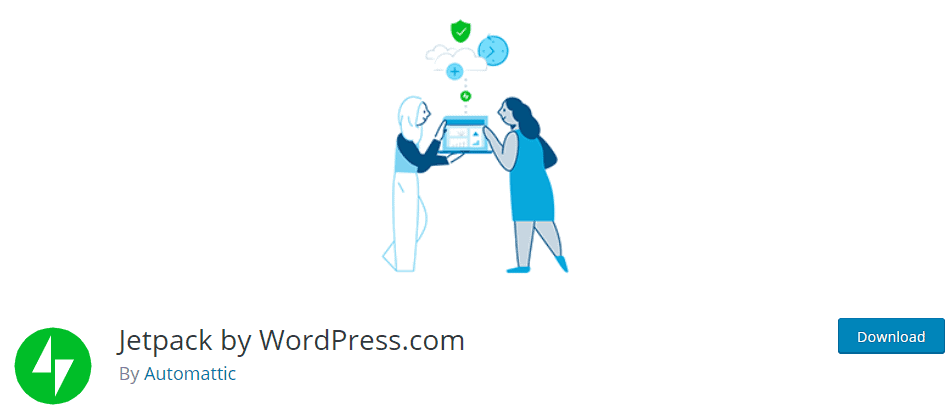 Jetpack offers a variety of customizable themes, endless images, and widget options. Images are uploaded quickly regardless of their resolution thus preventing your site from being ranked poorly due to low speed.
One of the biggest advantages of Jetpack is resolution friendliness. You can manage your statistics, make changes, and even publish new content on any device whenever, wherever. Photos can also be uploaded directly from your device's camera.
Jetpack offers a free plan with impressive features for when you're just getting started. But there is also a Personal, Premium, and Professional plan that you can choose to pay for monthly or annually.
Specific features like search or backup are also offered separately and you have the ability to switch plans at any given point with a 30-day money-back guarantee.
7. Enhanced Text Widget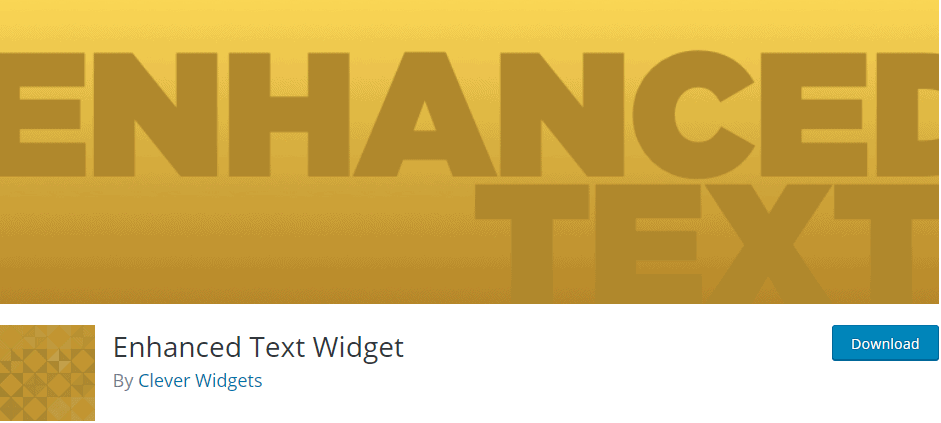 Enhanced Text Widget provides you with an interesting feature list. The first feature includes adding links and hyperlinks to widgets which can be opened in a new window. The second feature lets you customize widgets with Text, HTML, CSS, JavaScript, Flash, Shortcodes, and PHP.
You can also assign CSS classes to widgets and automatically add paragraphs to content. On top of that, Enhanced Text Widget is an open-source plugin.
8. Content Aware Sidebars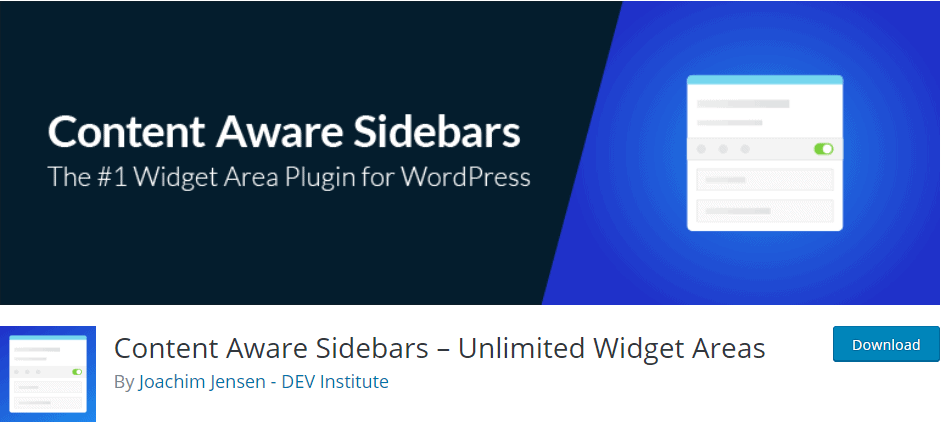 Content Aware Sidebars is a plugin that allows you to create and manage sidebars and widget areas with ease. The theme of the sidebars can be replaced on various conditions and shortcodes can be inserted into widget areas. You can also activate or deactivate any widget area or schedule it for a specific time.
With Content Aware Sidebars you can show or hide widgets on any page and create custom sidebars using display conditions. These conditions target specific categories ranging from posts and pages, over dates and authors, to bbPress profiles, forums, and topics. Also, you can combine the conditions however you like and target anything you're looking for.
The plugin is priced at 49$/year for personal use, 99$year for businesses, and 199$/year for agencies.
9. bbPress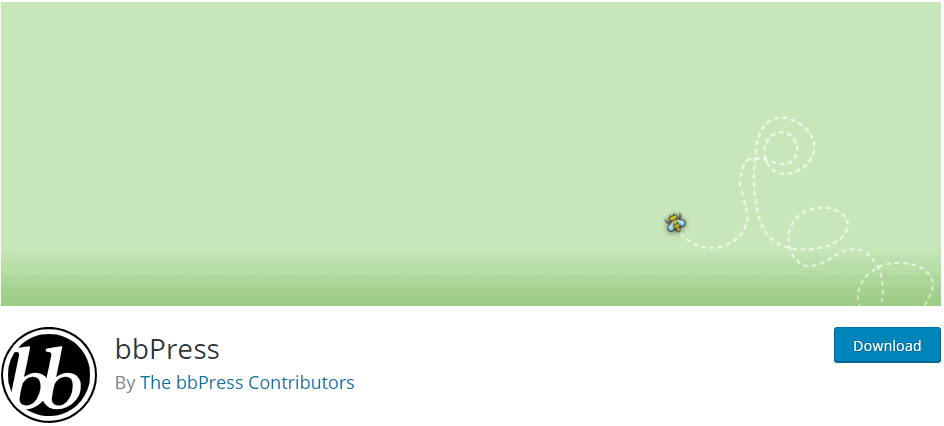 bbPress is a plugin that lets you create and manage forums. It is user-friendly, simple, and free. Using it, you can quickly access all posts, media, pages, and comments, along with all the forums, topics, and replies by pressing one button.
This plugin has a vast variety of settings that let you enhance both your own and users' experience. Forum settings include forum user settings, such as disallowing editing after a time limit has passed, anonymous posting, and automatic role assigning to registered visitors; forum features such as allowing users to mark topics as "favorite", use subscriptions, tags, and search.
Also, topics and replies can be limited and slugs can be added for better organization and easier navigation through the forums.
10. Akismet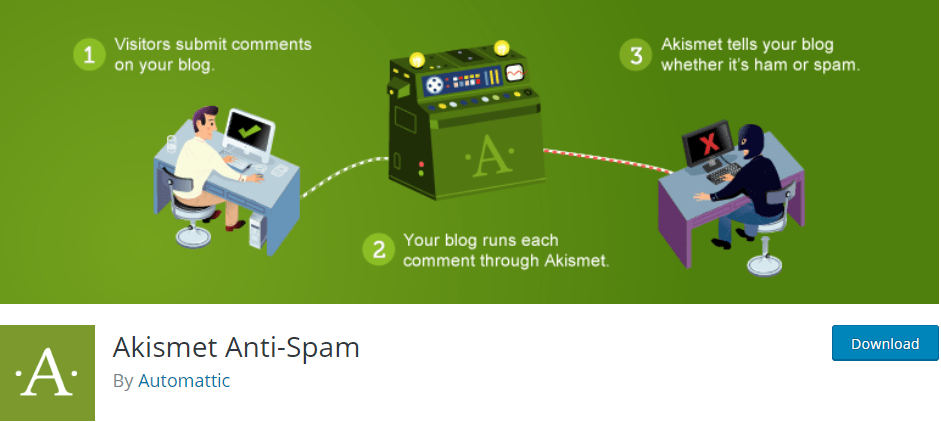 Spam is a problem most of us experience on a regular basis, and Akismet is a great solution for dealing with spam. It is a simplified filter that is lightweight and easy to download.
Akismet combines components of spam and uses a set of rules to determine if something is spam. The parts that the plugin detects as spam are tagged by keywords and then the plugin attempts to keep that user from adding more comments on your website or blog.
The only downside of the plugin is that sometimes comments with good intentions and useful information get tagged. But that is a normal occurrence for plugins of this sort.
11. All 404 Redirect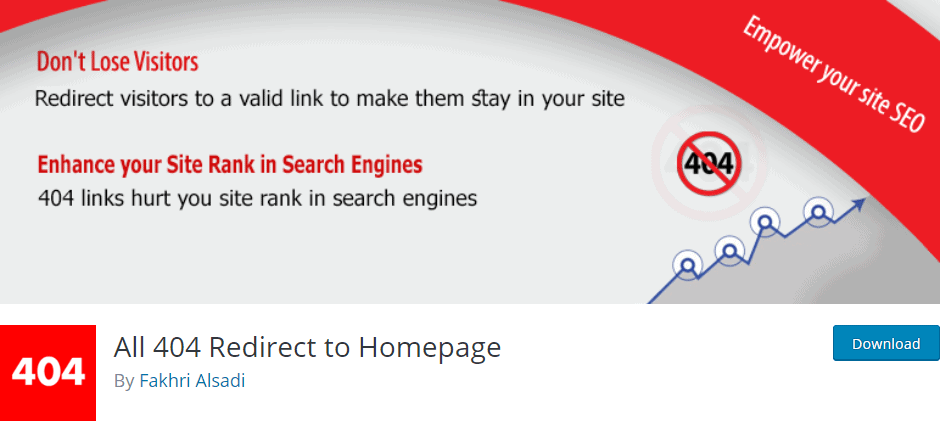 Missing pages and 404 errors can create awkward user experiences and hurt your pages' ranks if left untouched. The All 404 Redirect plugin is a great solution to this problem.
The plugin fixes all random 404 pages on your site and redirects them to any page you desire using 301 redirects. The only necessity is that the link users are redirected to is valid, if not, it will create a 404 redirect loop that can simply be disabled.
There are several options when it comes to 404 redirect plugins. Some of them are free of charge and some of them have to be paid for. One very noteworthy option is the WP 301 Redirects plugin.
12. W3 Total Cache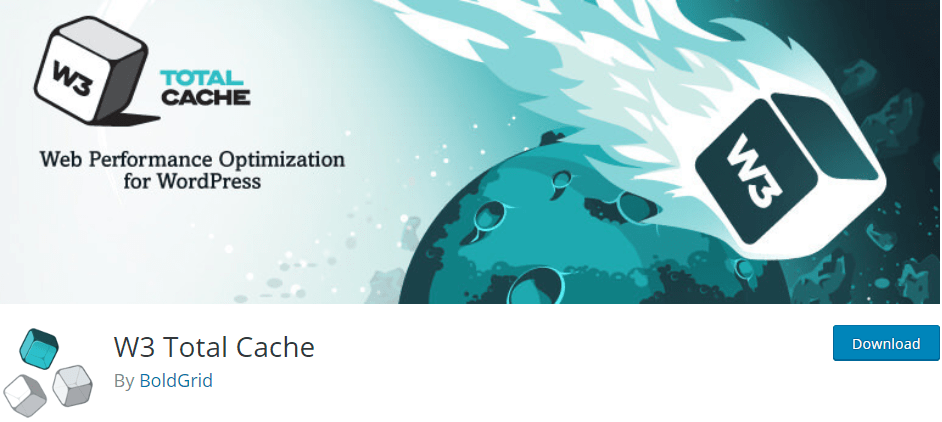 W3 Total Cache is a plugin that improves the user experience on your site by increasing its performance and reducing load times. Using this plugin improves page rankings, makes the sites more mobile-friendly and significantly increases the overall performance of the site when fully configured.
The thing that makes W3 Total Cache so useful is that it uses cache memory to store information, which also allows the pages to be quickly reloaded, shortens loading times, improves server performance during high traffic, and saves up to 80% bandwidth when you minify files.
So in a nutshell, after you polish your site using this plugin, visitors will tend to spend more time and view more pages on it.
Conclusion
All of these and many more plugins are here to make your life easier. Let's be honest, when running a blog or a site, you do start to notice how time-consuming it can be to deal with all that comes with it.
So in the grand spectrum of things – the price of plugins is a small one to pay for great results.
Finally, don't get ahead of yourself. As intriguing as it sounds to automatize everything you can, think about which of these plugins you really need. Try not to overcrowd your site with unnecessary features and extras, instead, just get what you need!