What logo can be called a quality one? It is a really challenging task to evaluate things like these.
A logo is a depiction or even a set of seemingly random letters. It only becomes meaningful when it's related to your business and the goods you sell.
Need a #logo? Don't create it by hand, use a #logomaker, and make the process as quick and as effortless as possible!
Click To Tweet
Your branding can be super original and come at a price of three annual incomes when being designed by some popular agency. And maybe (not obligatory though), it will contain lots of ideas and references. But are these branding efforts always a success? No, they aren't. In most cases, those are just wasted money.
Do you need to create a logo on your own?
The major thing here is that a proper logo design should represent its creator's understanding of everything that is going to be branded by a logo. This is a must for any mass-market logo. And it is sure to get into the minds of the target group. At the end of the day, who knows the business better than its creator?
That's why it's far more rational to design a logo all by yourself. But of course, this doesn't look like a simple task and that's what our Turbologo logo maker was created for.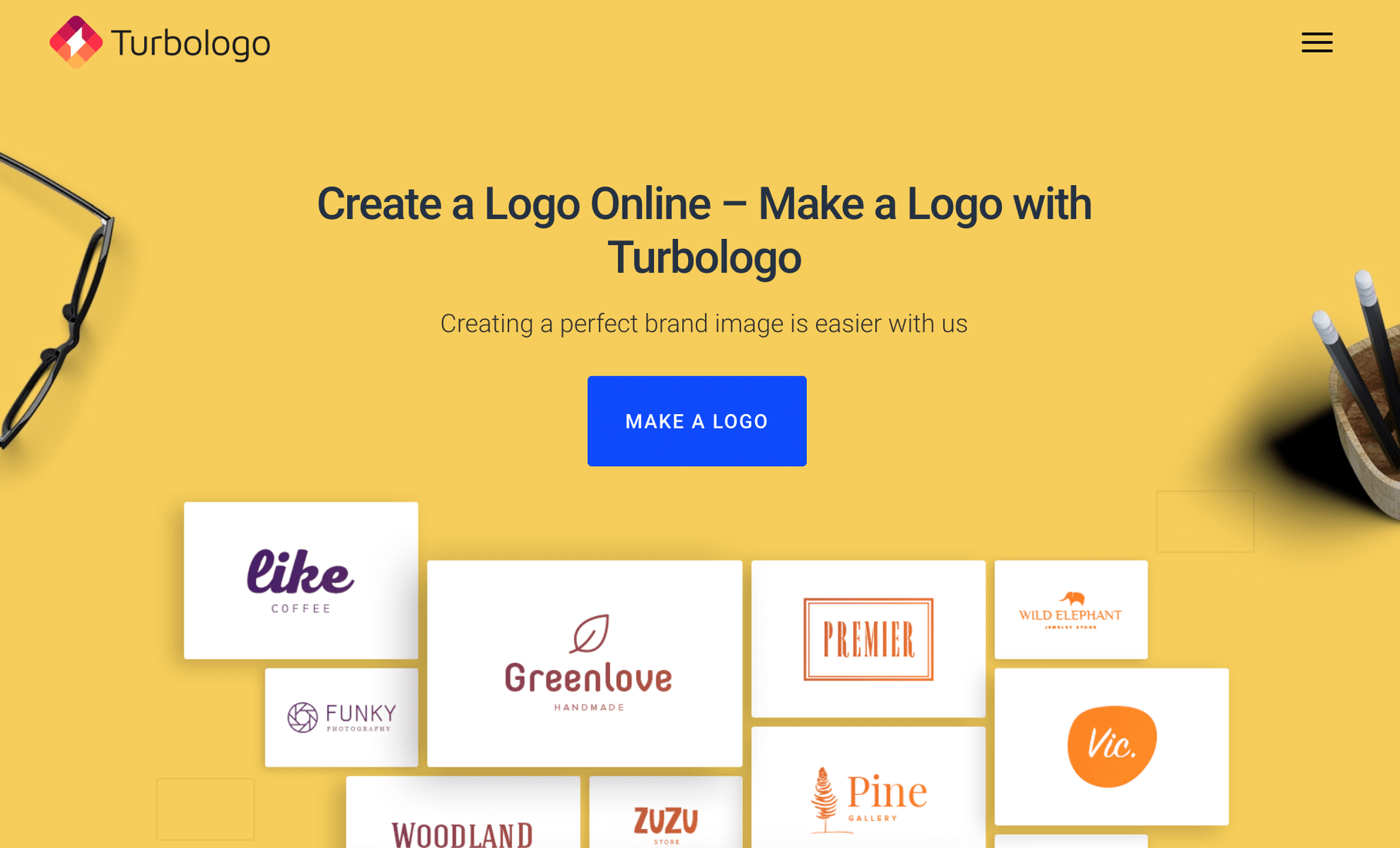 So, what can an online logo maker actually offer? First of all, it saves a lot of time and money. However, this is only the beginning. The main advantage is that you stay in touch with the process from the initial stage until its finalizing stage. And that enables you to choose and guide everything in a logo, ranging from shape to colors.
Software newbies may get the idea that all programs designed to create and edit branding material are extremely hard to use and that they require some special knowledge. They are also afraid of getting a dull, cheap-looking, and untidy result when using them. For that purpose solely, our AI was developed.
The AI adjusts your logo, making it look up-to-date and attractive. By browsing our image gallery and looking at the examples, you can get the idea.
Logos created by agencies, on the other hand, come at ridiculous prices!
Why Turbologo is the best tool to make your own logo?
There's no time for shyness! Be one of the first to get a brilliant logo which boosts your sales dramatically!
We certainly have seen lots of stylish, neat, and clear logos in various ads. And it may seem like it would take an eternity to design a logo like this (all those fonts, colors, and ornaments, you know). However, Turbologo does just that on its own, and all you have to do is to browse through the options.
Nothing too complicated about it; just find the perfect combination that represents your business sphere and color variations.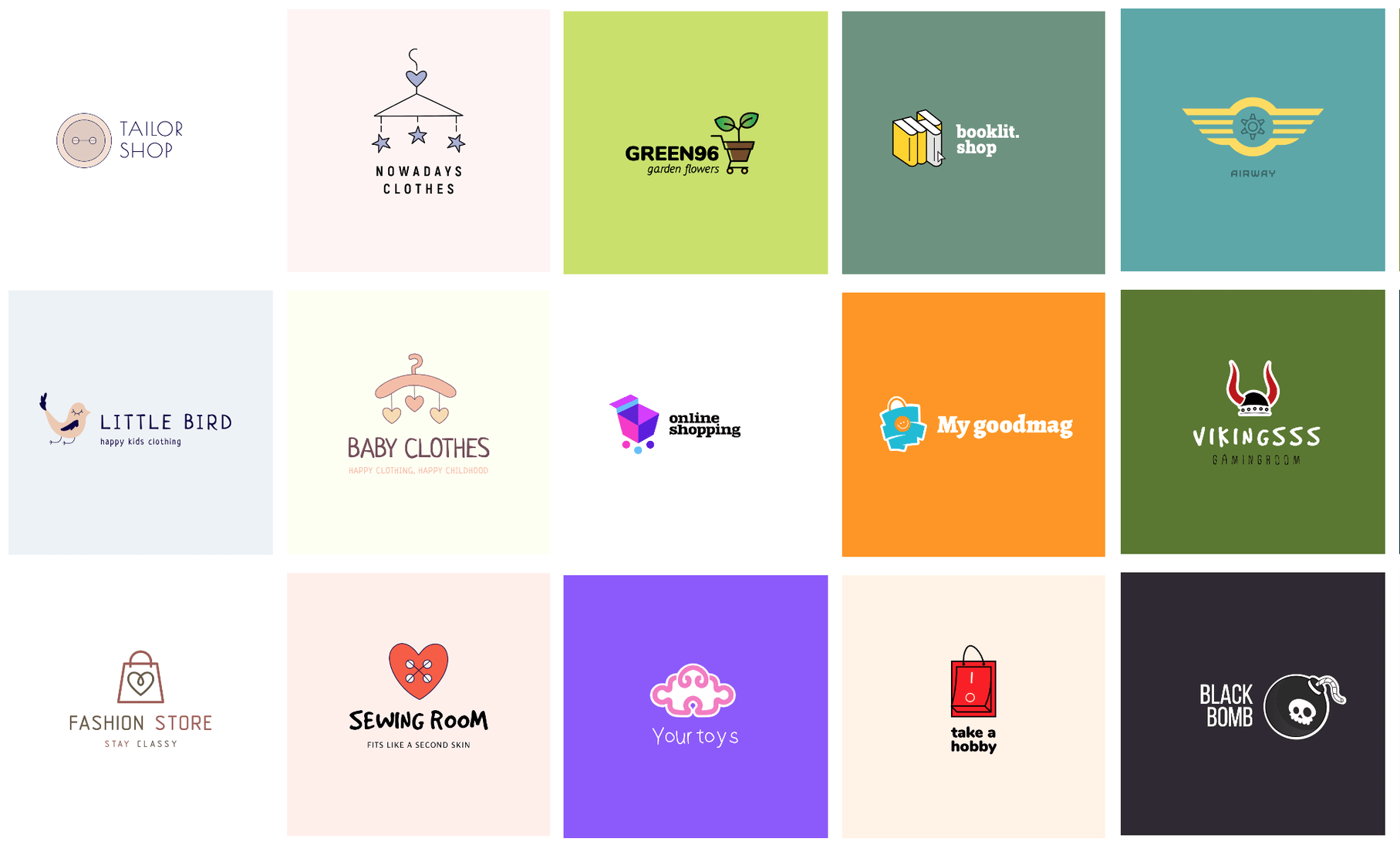 What actually differentiates Turbologo from other similar logo creators? Well, there are many advantages, yet the major one is the AI which is capable of taking into account all your wishes, ideas, and input data.
Slightly less important is the huge image database, available to AI as well. And last but not least is the extremely clear and useful editor, which lets you finalize and perfect your logo.
All three options brought together result in the most meaningful logo, which often reflects the very core of your enterprise and its philosophy as well. And your customers are the ones to be drawn in by it of course.
Don't be into trends and don't let fashion own you
Here are a few pieces of advice for those who are ready to use an online logo maker.
So, you have typed in all the required data and have successfully designed your best logo template. Now it's time to edit it and apply some final alterations. "Best is the enemy of good enough," they say.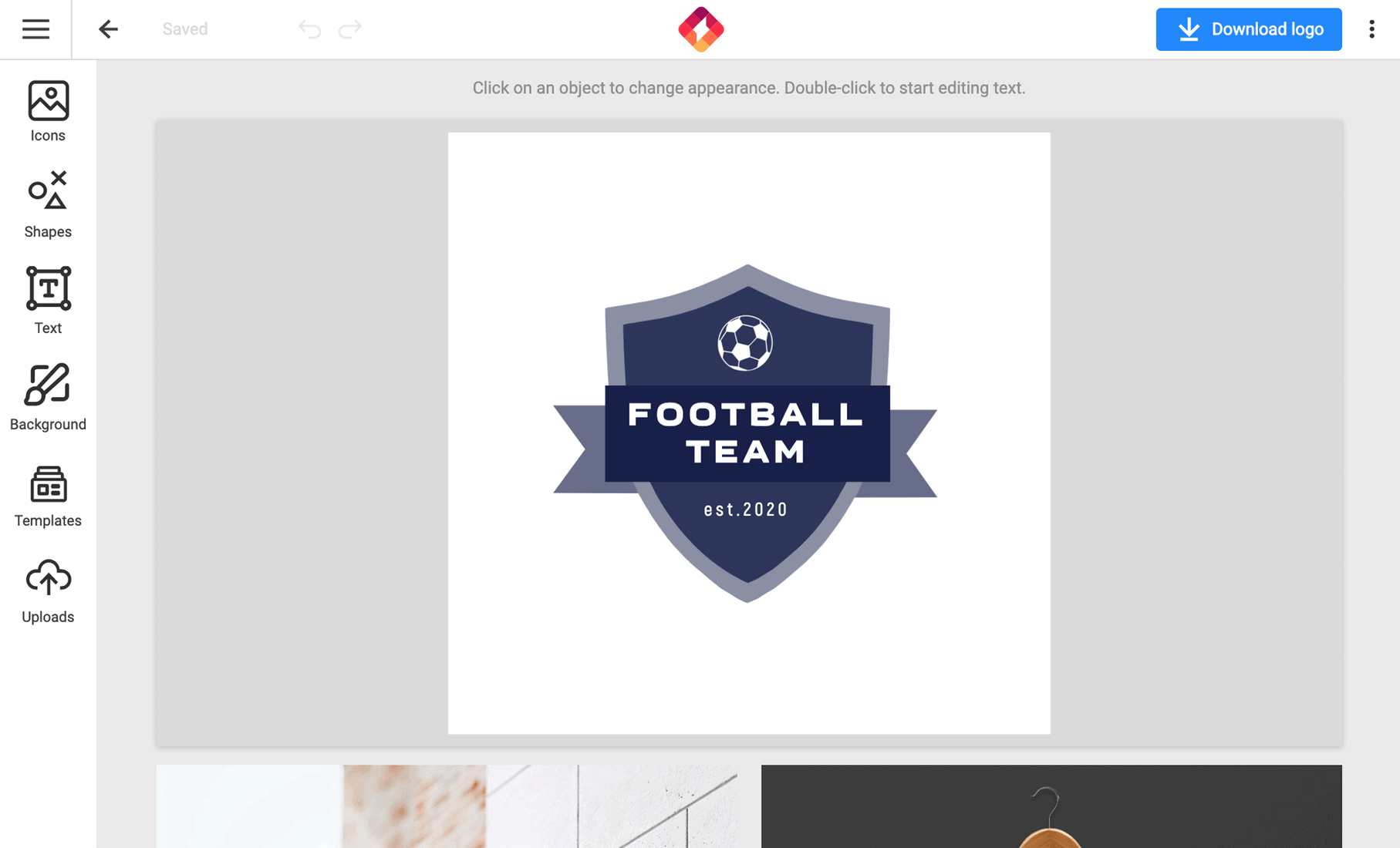 A well-designed logo is never abundant in details, inscriptions, or some other effects. It's not too colorful and its message is crystal clear as it is the main focus. And our AI is designed to help you achieve all of the mentioned above!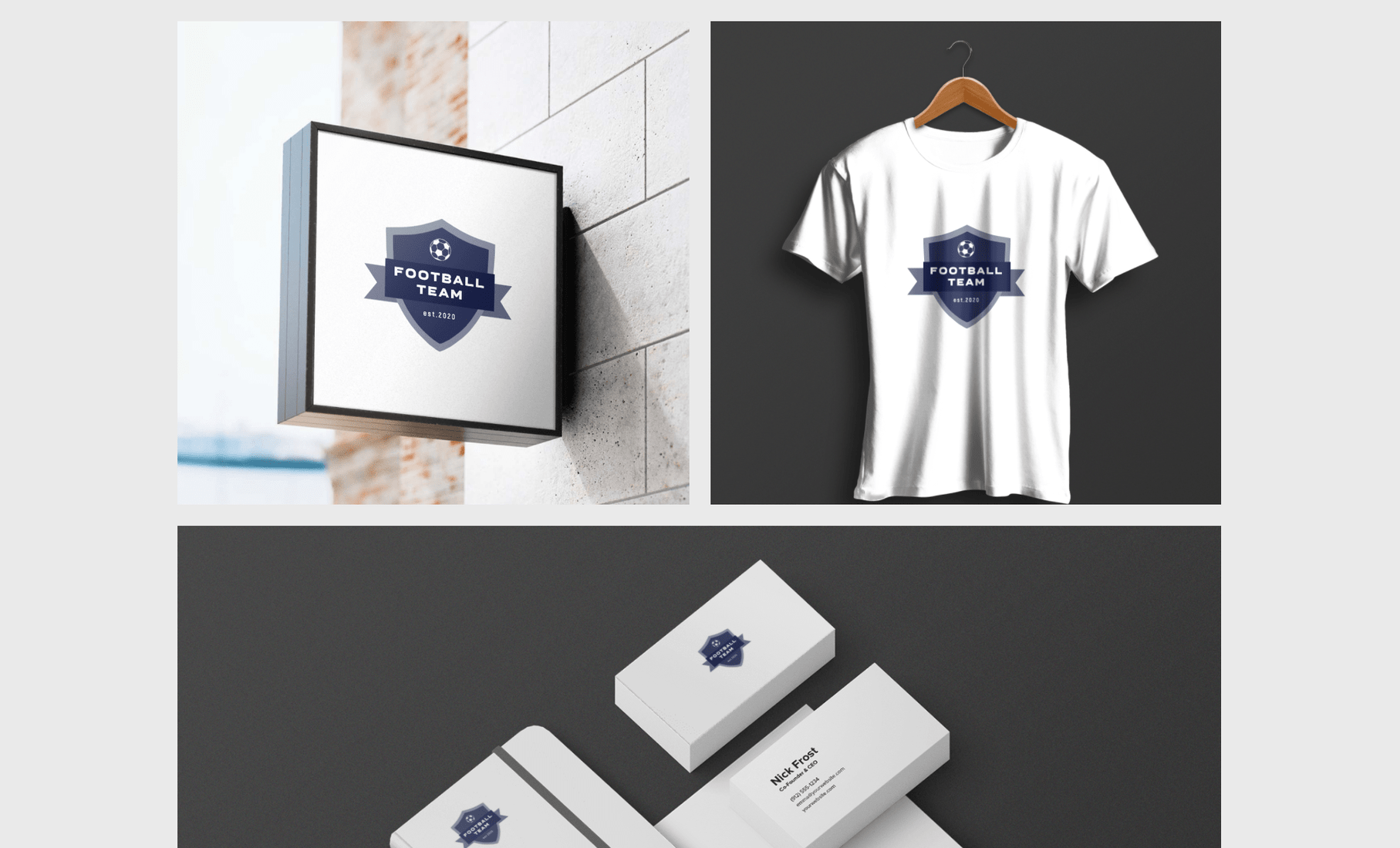 Don't risk following trends. They tend to become anti trends after all. And having an anti-trend logo is far worse than using a classical one for a long time. Also, it's a piece of cake to get another logo for your business when using an online logo maker (low price included).
But what about brand recognition?
Rebranding is an arduous task to accomplish and an expensive one too. Plus, customer realignment would diminish your funds even more.
So the best advice here is not to follow all those trends and popular ideas while designing your logo. Don't use internet memes especially those from 2007. They are far from nostalgia and close to annoyance actually.
Also, don't try to stay fashionable. Truly fashionable companies don't do that, they are the essence of it after all. The same holds true for a proper logo design, which is supposed to be designed for the long run.