"OH MY GOD, I have broken my WP site once again".  Are you facing same situation?
You get irritated when you see incredibly annoying 500 Internal Server Error. Sometimes minor glitches take place and you start observing such issues on every page of your WordPress Site.
Whenever an issue arises with file system or server that empowers your WordPress site, a 500 internal server error runs. This generic error seems irritating as you just get a message on browser without any clue.


Image source: 000webhost.com
Don't worry, there is a solution for almost each and every issue or error associated with WordPress.
Why and when a 500 internal server error occurs?
This issue is not specific to WP site, it can occur with any website. This can arise due to theme or plugin functions, PHP memory limit and corrupted .htaccess file.
Main Causes of a 500 internal server error?
Corrupted WP core files
Corrupted .htaccess files
Problematic plugins
PHP memory limit issues
Problematic theme
Ways to troubleshoot a 500 internal server error
 I am going to mention some simple solutions that help resolve 500 internal server errors immediately. You need not to worry about it as now you have a ready solution for it.
Method 1: Check the corrupted .htaccess file
You can log in to your WP site using file manager app (cPanel dashboard in your hosting account) or FTP.
Now you should rename .htaccess file located in directory where you see wp-includes, wp-admin and wp-content folders.
Right click on .htaccess file and rename it in order to delete .htaccess file of your website and create new.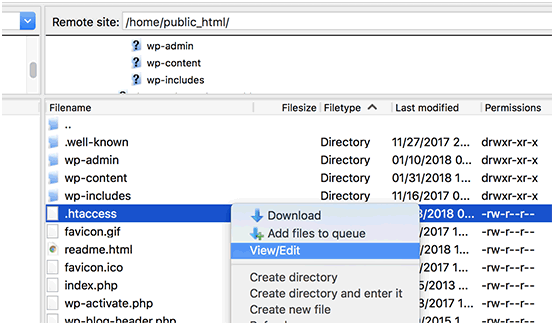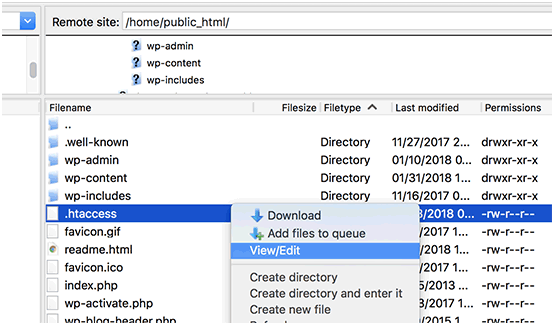 You can rename .htaccess file as .htaccess_old. Once you done with it, you need to refresh the site to check whether the problem is solved or not. If it is okay, you can move to:
Go to WP admin area
Settings
Permalinks Page
Click Save button
Generate a new .htaccess file
If this method does not work you can go for remaining solutions mentioned below.
Method 2: Deactivate all the plugins
This problem may occur due to any plugin or combination of plugin which are not functioning properly with each other. You have to deactivate all the plugins using the following steps given below: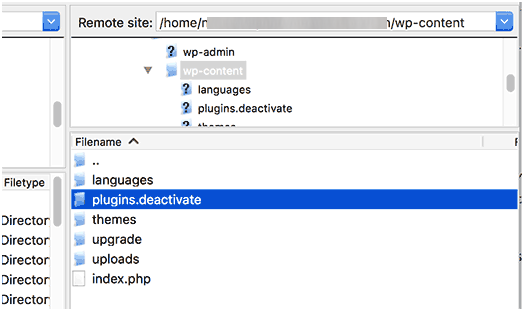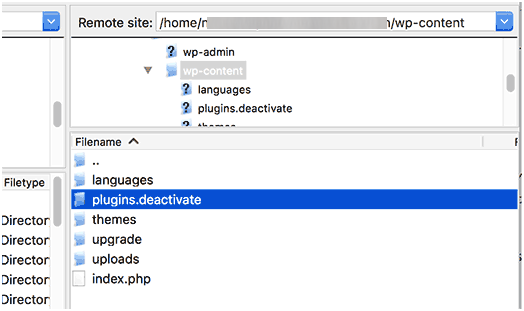 If it helps fix error then it will be due to any plugin. Now you need to go to admin area and click on 'Plugins' and try to reactivate plugin one by one. You will surely find a specific plugin that was causing the issue. Once you find that specific one, you can report the error. You can delete it and search for its replacement.
Method 3: increase PHP memory limit
Sometimes when you try to upload any image or login to WP-admin, you can see this error. Exhausting PHP limit may also be the cause of it. You should increase the PHP memory in this case and it can be done by following ways:
Open the root directory
Right click on the wp-config.php file
Download this file and open it with text editor
Add this given line to the file before opening PHP tag
define('WP_MEMORY_LIMIT', '64M');
save the file and
re-upload it to root directory
refresh the site
Re-uploading the file will overwrite the original file and it helps solve issue associated with Limited PHP memory.
 Method 4: Upload fresh copy of wp-admin and wp-includes to your WordPress site
 If there are corrupted WordPress files that are responsible for a 500 internal server error, then you need to try the steps given below:
Back up your site
Download fresh WP version from main website org
Extract WordPress zip file and open this WordPress folder
Use FTP in order to connect to your WP site
Go to the root folder and select wp-admin and wp-includes
Right click and upload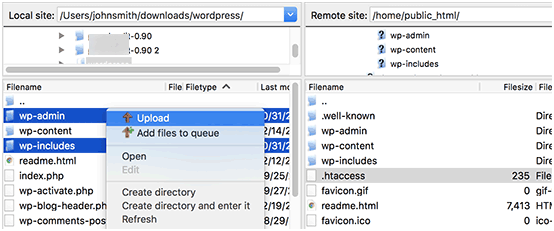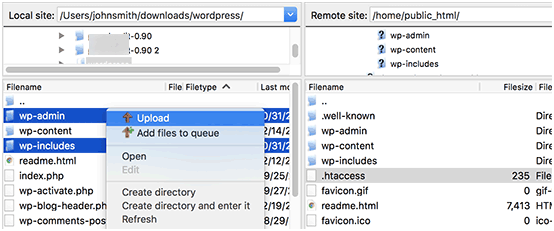 This folder will transfer to your server by doing so. It will ask to overwrite files. You can select it to replace older files to new fresh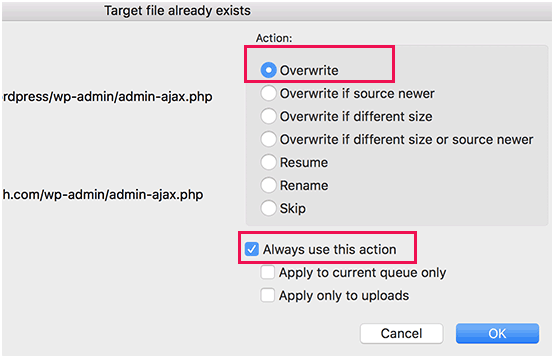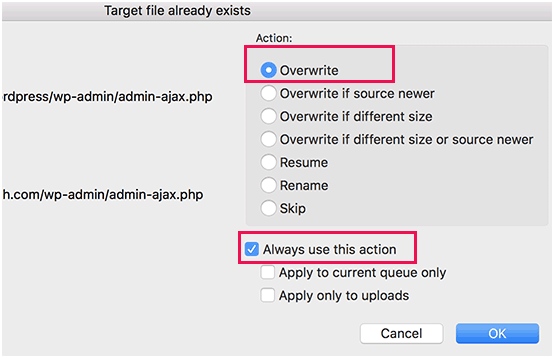 Contact Hosting Provider
If you still see issue even after trying these solutions, you should contact your hosting provider. You can ask technical experts to resolve the error by going over server settings.
Conclusion
Whenever you face such error, you can try above mentioned steps. These are some ways that can prove helpful. Hope you liked the post and found it useful , do comment if you have any query regarding http error 500 WordPress. or if