Once again you encountered "Connection timed out WordPress" error and once again you found white screen of death. Well, this may be irritating but don't panic. You will get starting point to fix this issue here, but if you don't find it relevant or useful, you can go for WordPress Support Forums.
WordPress is coded in PHP and there is a time limit set for how long a script can run. This time limit is set just to protect web servers from abuse.  Some hosting providers set this to a lower level while other have set it to higher level. When this script reaches to maximum limit, it causes error.
This is particularly common where memory limit is restricted. Those who have WordPress shared hosting; they may have to face these problems frequently. Shared hosting and limited memory are the main two factors that can cause "connection timed out WordPress" issue.
Why and when Connection timed out WordPress error occurs?
When your WP site tries to do more than the server capacity (means you should know how much your server can manage). This problem occurs mostly with shared hosting.
Limited memory is another common reason of it.
How to fix Connection timed out word press error?
Looking for the precise way to fix 'connection timed out' WordPress error?  Check the solutions below:
First of all update your WordPress to the latest version.
You should update it carefully. Try simple steps to update WordPress to the latest version

Switch to default WP Theme
This is the simple and most used solution to resolve the issue 'connection timed out'. You should switch to default WordPress Theme (twenty fifteen theme) in order to rule out the issue associated with theme.
Editing .htaccess File Manually:
You can use FTP client to connect to your WP website. You will find .htaccess file in /wp-content/ and /wp-admin/ folders. You just need to add below given line to this file:
php_value max_execution_time 300
This code simply sets the value of execution to 300 seconds or 5 minutes.
Install and activate WP Maximum Execution Time Exceeded plugin
You can increase execution time to maximum with the help of this plugin.
Deactivate Plugins via FTP or WordPress dashboard
You should deactivate Plugins and observe if issue is fixed or not. If issue is fixed, reactivate all the Plugins one by one until you find the one Plugin that was creating issue.
Increase PHP memory limits by adding given line to wp-config.php file.

Contact your hosting service provider
Contact your hosting provider and ask the team to check following points like 'Is server running recent version of PHP and cURL library or not'. You can ask them to increase your memory limit as well.
Clear browsing data

You can open browser and click more at the top right
Click more tools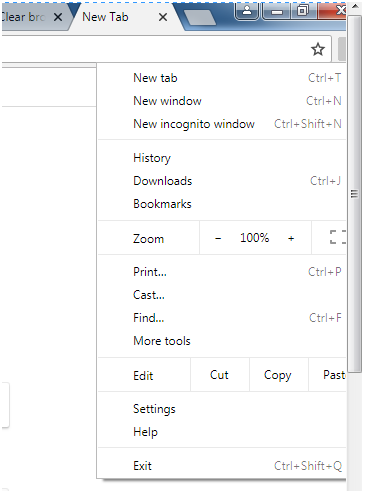 Choose clear browsing data option and choose time range
Click on clear browsing data after selecting the type of information you want to delete
Conclusion
Connection timed out WordPress error is irritating. It can cause many further problems. as stats clearly, more or less its related to your resources assigned to WordPress, use mentioned solution to handle this and if you can't yourself contacting to your hosting provider is best solution you can have. and if its still too much headache to handle your WordPress for this tiny but major issue check your WordPress maintenance Service, we here to help you. Lets us know your thoughts in comments.