Enterprise Resource Planning is a #business solution or system that allows a #company to manage business processes and coordinate individual business units.
Click To Tweet
It is an integrated system that will monitor your business in real-time and have the same database for all information. Below you can read about the ten best ERP systems that we warmly recommend.
1. SAP ERP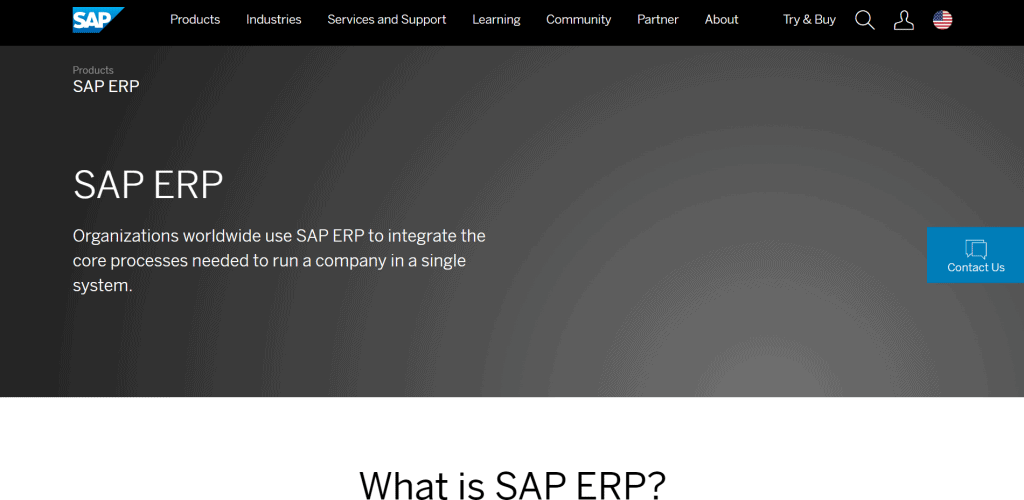 SAP ERP is the absolute world leader in its field. Its services are not only used by global "titans." More than 80 percent of SAP's consumer base is made up of small and medium-sized enterprises. SAP partners include Microsoft, Alibaba, Amazon, Google, and other large companies.
SAP has a unique and fully integrated software system that allows you to turn a company into a smart enterprise. Due to product segmentation by activities, SAP can be considered a universal solution for all.
2. Oracle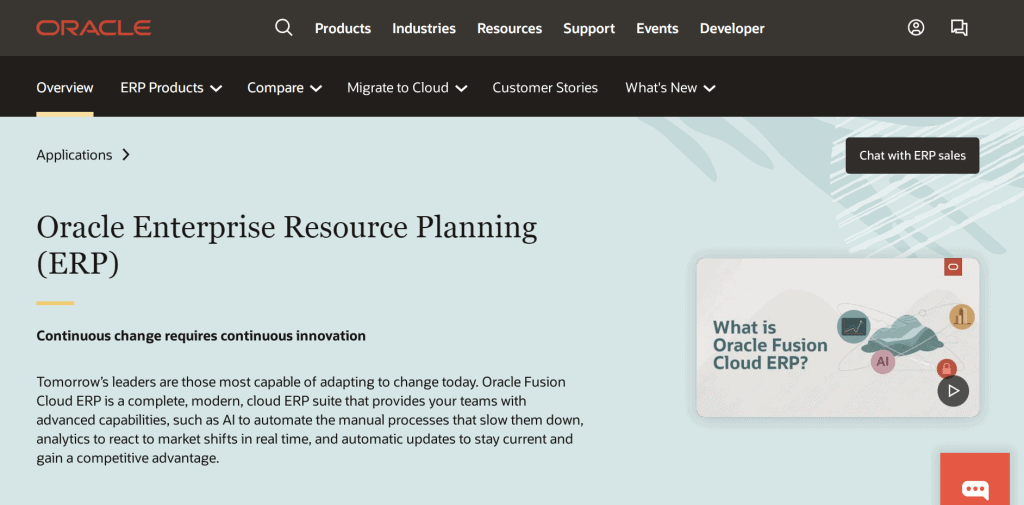 Oracle is SAP's biggest competitor. Unlike SAP, which offers Cloud access exclusively, Oracle offers both cloud and on-premises of its services. With Oracle, you get great value for money, and in addition, a free trial to Oracle Cloud is provided.
Oracle Cloud Infrastructure is the only company with an SLA, and in turn, provides customers with a guarantee of efficiency, security, manageability, and continuous operation.
3. Microsoft Dynamics 365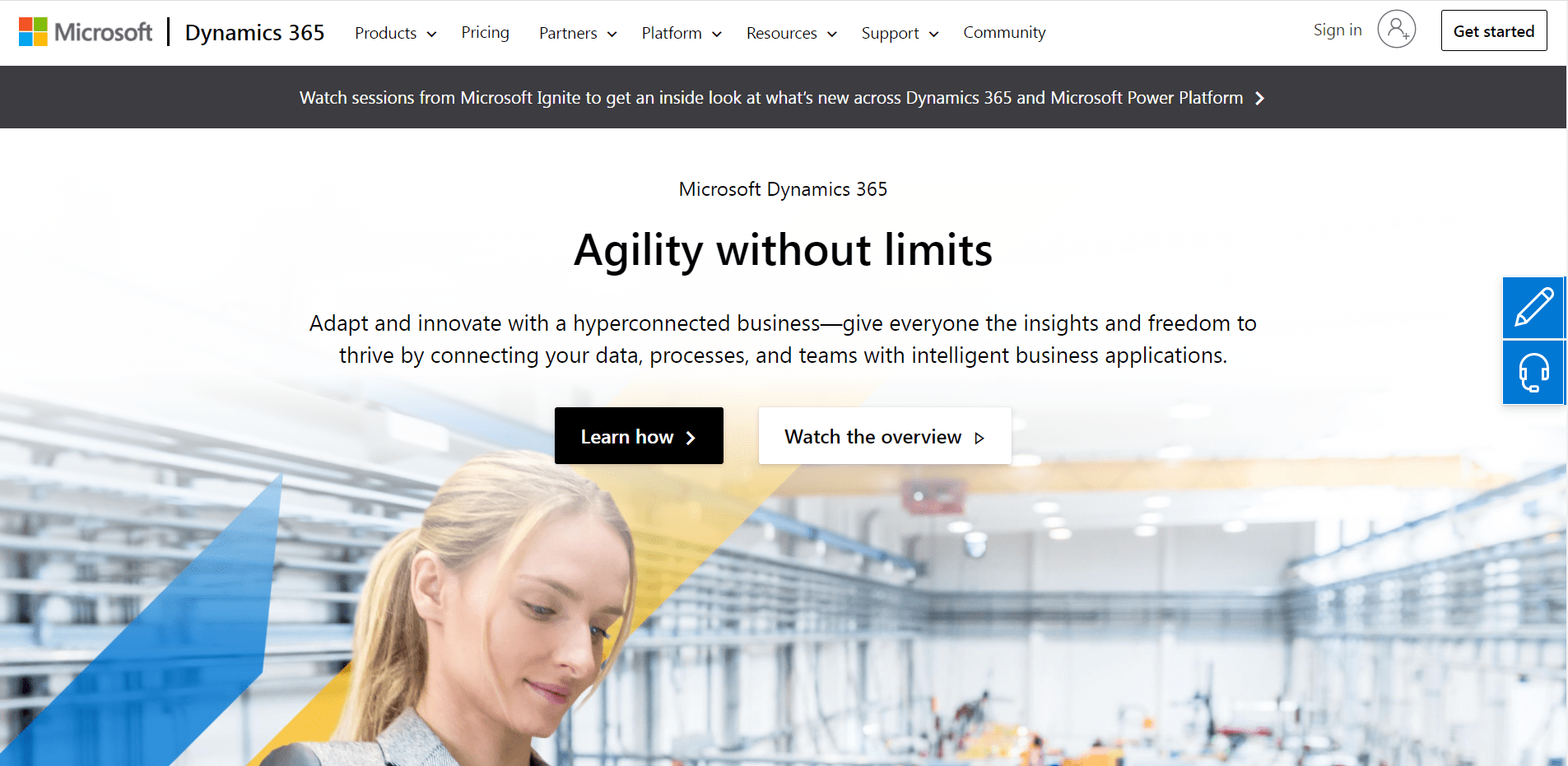 Choose Microsoft Dynamics 365 to optimize your business, collaborate with customers, and empower your employees. Give meaning to your data and create attractive and intuitive visualizations in just minutes with Power BI tools. Power BI can relate to any data source to help you identify trends, detect flaws, and take action.
PowerApps is a rich visual tool that allows you to create applications without writing code. Microsoft Flow enables business process expansion through automated workflows that connect over 200 services.
Microsoft AppSource is a place where you can find pre-built solutions that expand the abilities of Microsoft Dynamics 365 to fit your unique business needs or the requirements of the industry in which you operate.
4. Odoo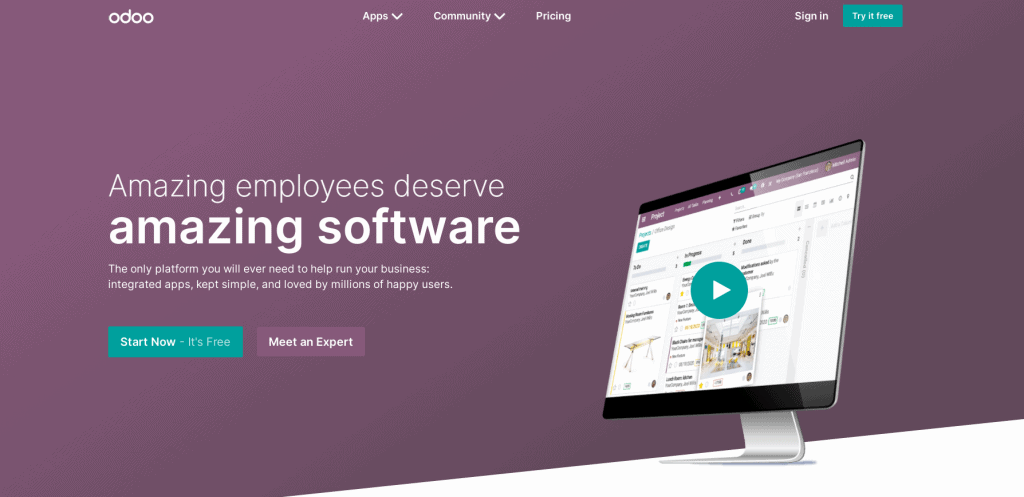 If you are searching for the most famous global open-source platform for ERP, then the answer is Odoo. Instead of a dozen apps that you use in your day-to-day business, it could be only one. And everything can be done on the cloud without the need for their servers. The user interface is elegant and straightforward to use.
And that is just the beginning because it has a whole host of other benefits as well. On the one hand, the Odoo platform is absolutely flexible and allows you to address particular needs.
On the other hand, it provides quality support for managing numerous processes based on users' experiences worldwide. Time and cost efficiency is always the best option, and Odoo delivers that.
5. Pantheon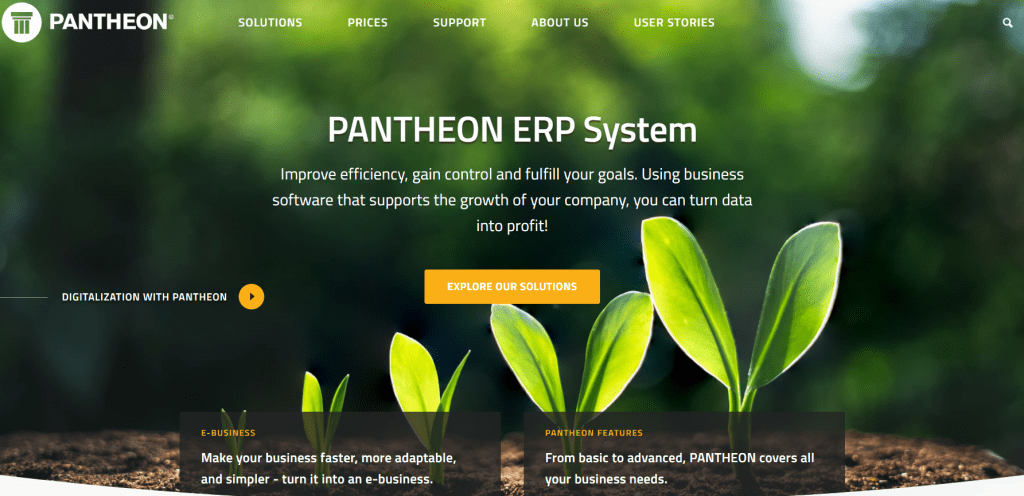 Pantheon ERP is a complete solution that enables small and medium-sized companies to connect business processes and gain total control in a single system. The program covers all business processes, from procurement and invoicing to accounting and payroll management, as well as production and business analytics.
Pantheon grows with the company and adapts to the company's business needs, and acts in conjunction with other programs as a cornerstone of any information system. Each version of Pantheon is also available in different legislative and language locations, and Pantheon is localized for various European countries.
The legislative and language versions can be combined and thus adapted to individual companies' work environments and requirements.
6. Gath ERP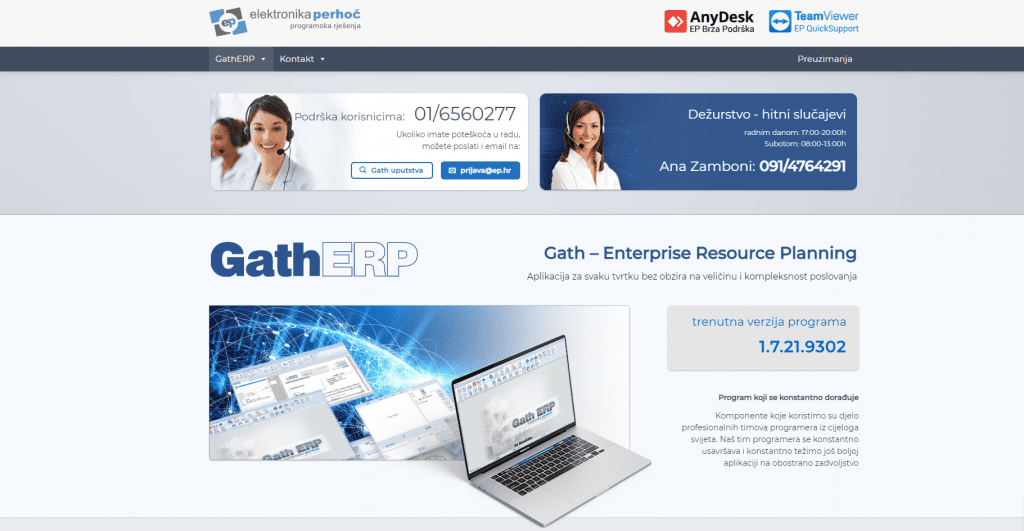 Regardless of the size and complexity of the business, you can use Gath ERP in small, medium, and large companies. It was designed to combine commodity and financial industry. Data entry is also possible via barcode readers or scanners.
Gath enables automatic document creation without sacrificing personal recognition and user control over the entire process. You can use this solution on several different devices and set it to English or another foreign language.
7. Infor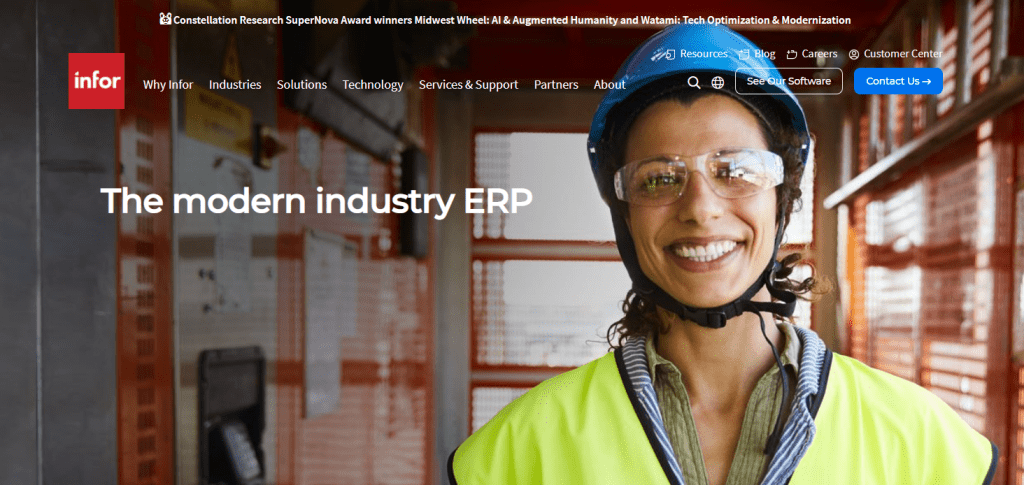 Infor ERP systems are industry-specific CloudSuites systems that produce pre-built industry abilities and incorporate artificial intelligence that anticipates, recommends, and delivers insights. CloudSuites can also contribute to cloud data gathering and workflow integration.
8. SYSPRO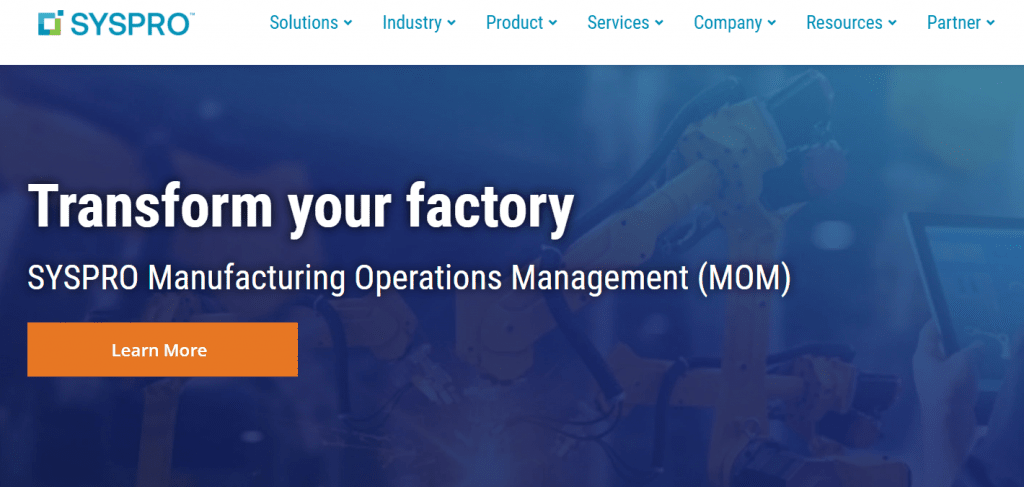 SYSPRO is an ERP system that includes industry-specific functionality for companies and sellers across a group of chosen industries. SYSPRO is a single solution, and companies can choose from several different types of software such as Distribution Management software and Manufacturing Management software.
The benefit of this software is allowing low or no code knowledge and customization, especially in business intelligence.
9. Rootstock
Rootstock is another ERP system that provides a single solution for manufacturers, distributors, and supply chain companies. It involves financial management abilities with multi-company, multi-currency, and consolidated reporting capabilities. Also, Rootstock supports multi-mode manufacturing, inventory management, engineering change control, and eCommerce connectivity.
10. Sage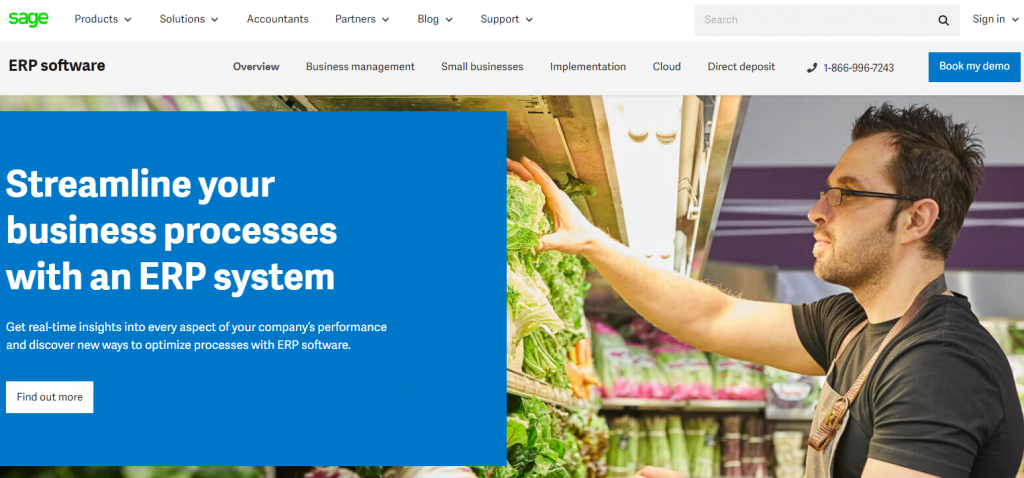 Sage is probably one of the most widely used accounting and enterprise software companies. Sage has been providing ERP services for various types of businesses since 1981. It offers solutions for payrolls, accounting, and payment systems in eCommerce.
Financial analytics tools are their biggest strengths. Also, you can take their mobile-based technology to be more effective and make the right decisions at the right time.
Final Thoughts
ERP solutions work by uniting all functions and processes in the company and allowing for seamless flow of information throughout.
This way, productivity is increased, and employees' communication is facilitated. It is crucial that tools of this kind have the same database for all activities. This eliminates the possibility of double-entry, and the time needed to perform specific tasks is shortened.