Human Capital Management (HCM) is a collection of methods carried out as a part of HR management in any organization. HCM software is used by HR departments as a set of tools to help in managing all aspects of an organization.
HR tasks that these tools include are increment, #planning, optimization, and #management of a workforce within.
Click To Tweet
The difference between HCM and HRSM is that HCM includes employee management. HCM software automatizes recruiting, payroll, and benefits employee plans, performance, and training of employees. They are created to simplify the management and support of personnel.
HCM Vendors Software Criteria:
User Interface and Usability
Features offered:
Payroll Features that are included
Performance and evaluation tools (are they modern and useful)
Analysis and Reporting tools are customizable
Is self-service for employees allowed?
Integrations (can it be connected with tools already used for HR)
Do they offer good value for the price?
1. Eddy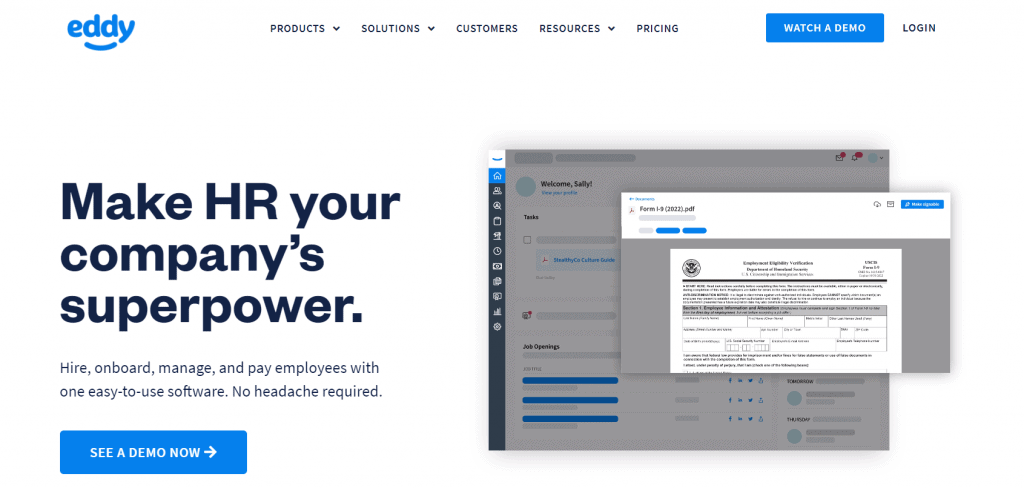 Eddy is an HCM set that enables employees to have information on their hours, put in a request for leaves, and go through the policies. Some of the key features for businesses are job posting and applicant tracking systems (ATS); this tool allows them to hire, manage and conduct payroll with easy-to-use software.
Starting price is $8/employee/month.
2. Oracle HCM Cloud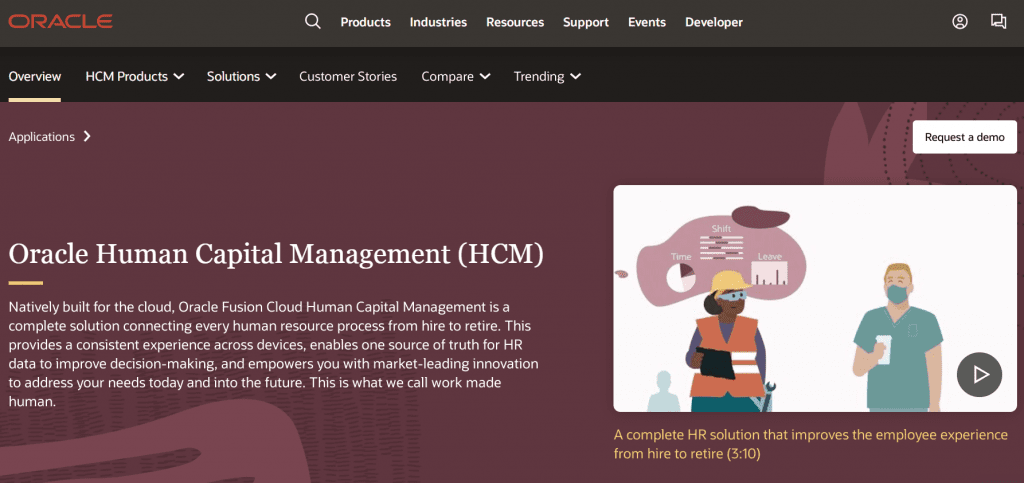 Oracle HCM Cloud will increase workforce and operations in HR such as workforce base, attainment, of talents, and HR helpdesk. This HCM software is easy to use, and it syncs across desktop and mobile devices. It can integrate with any existing HCM application and other SaaS tools.
Starting price is $13/user/month.
3. SAP SuccessFactors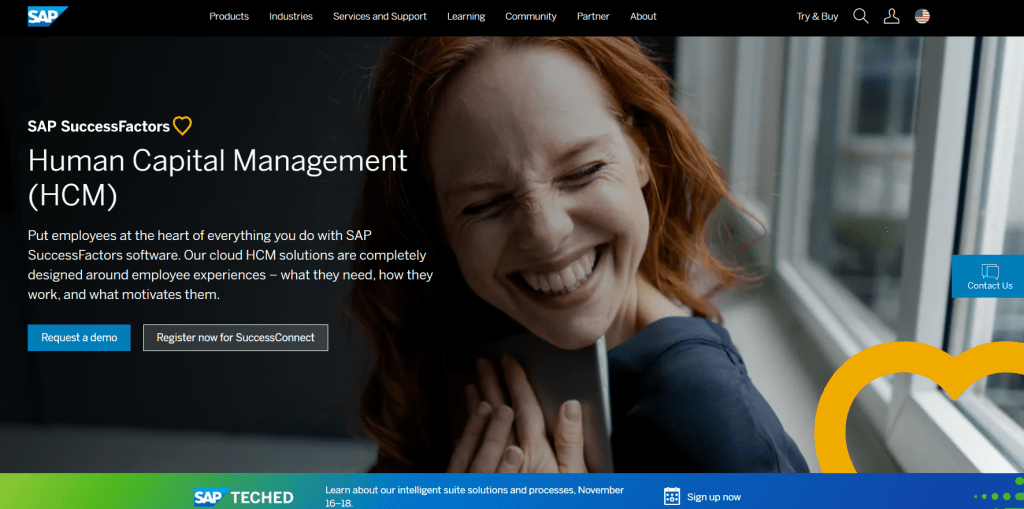 SAP SuccessFactors include reporting, tracking, and a complete set of features for HCM. SAP enables you to add or deduct the number of tools you need, so you will have the flexibility to decide on pricing. SAP is short of "System, Application, and Products in Data Processing," and its "Value for Cost" is exceptional.
The basic pricing plans start at $8/user/month and can be upgraded.
4. ADP WorkforceNow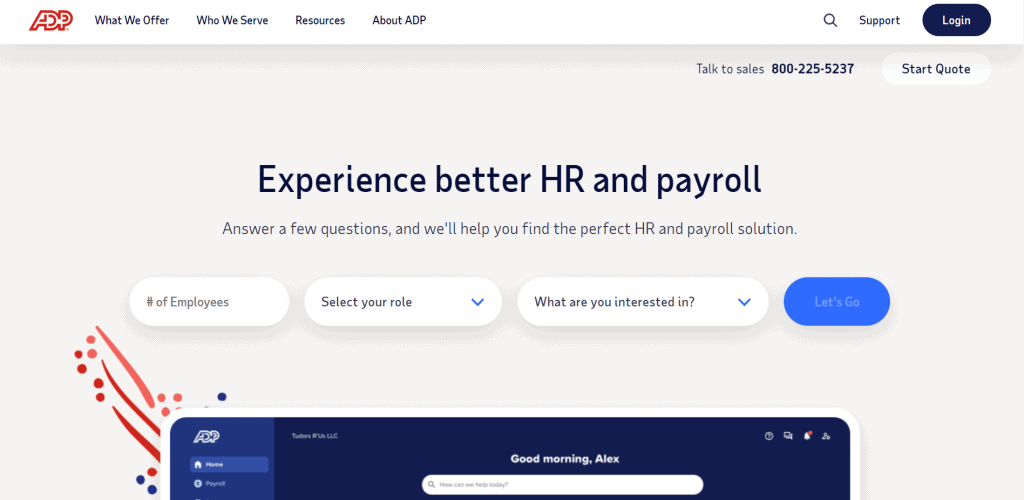 ADP HCM features are coherently integrated with other software applications for business like payroll, HR, and financial procedures. If you are not satisfied with the analytics or reports provided, you can improve them with small manual interventions.
The starting plan is $10/user/month.
5. Workday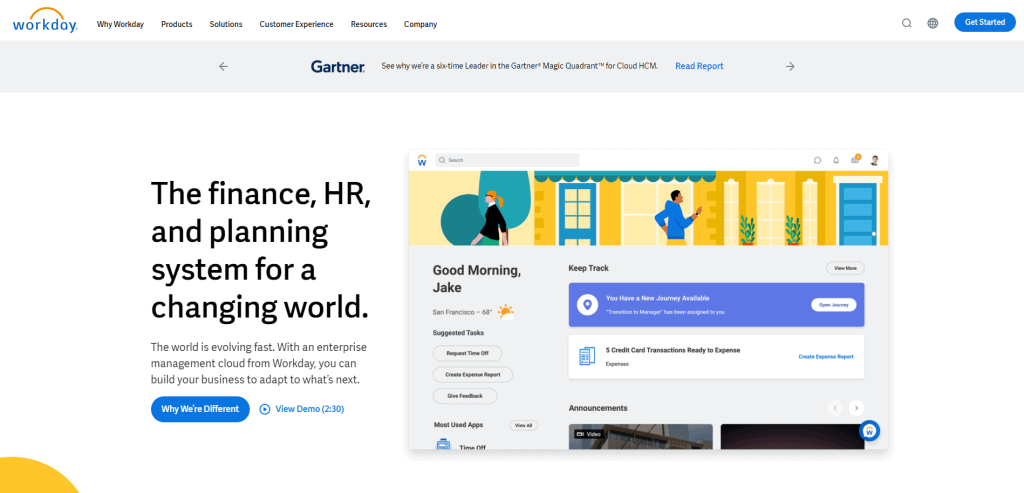 Workday HCM software is a great solution as it can take care of all financial, HR, and management planning. It is a fairly new platform and has a modern and clean user interface. Plus, you can use it either through the browser or download the mobile app.
The pricing plans start at $100/user/year.
6. Rippling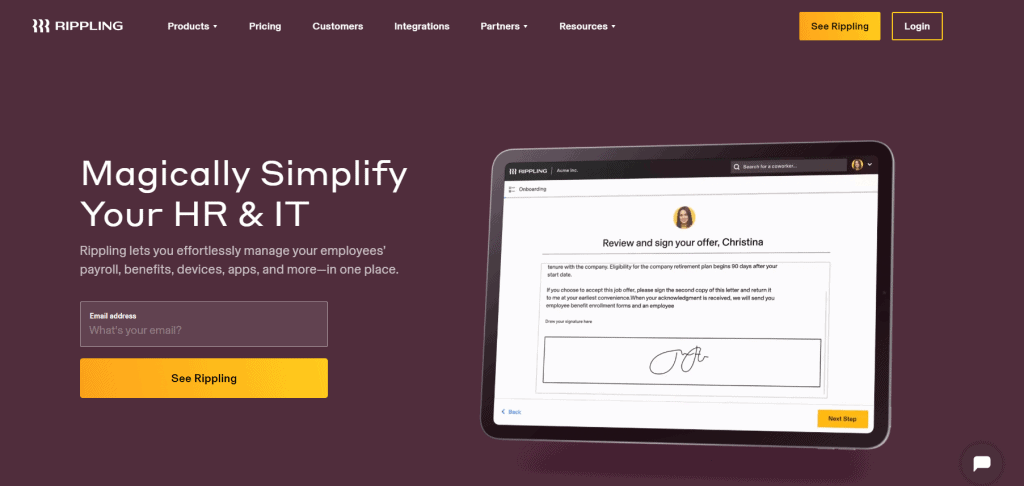 Rippling is best for small businesses. Using it, users can update personal pieces of information, request time off, and make lists of tasks to be done. It will gear new hires, deductions in staff, PTO and time, employee changes. Plus, Rippling also provides custom reports.
Pricing starts at $7/user/month.
7. Vibe HCM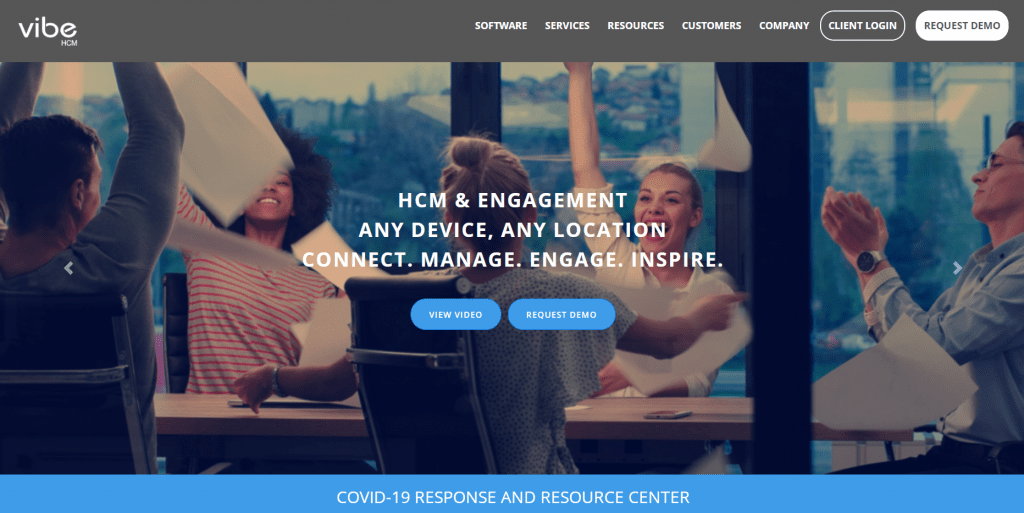 Vibe HCM automatizes HR transactions and enables HR managers to enroll with employees within an incorporated platform that can be used on any device, station, or mobile. This tool is great for smaller companies, up to 500 users, with a number of available features. Still, compensation planning models can be applied to all business sizes and even enterprises.
Pricing – upon request.
8. Ascentis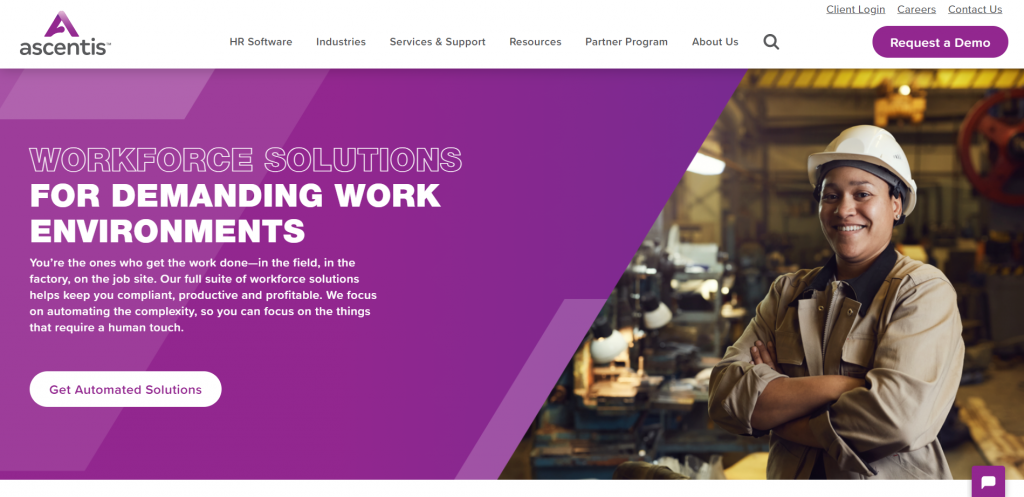 This HCM software is easy to use either for the administrator or the user itself. It has HRIS, online payroll, timekeeping, recruiting, and talent management solutions. Ascentis is suitable for mid to large companies. Ascentis also has great customer service and is profoundly customizable.
Pricing – upon request.
Final Thoughts
Hopefully, this article has been of help to you, and you're now one step closer to finding the perfect software.
Have any other favorites or recommendations? Let us know in the comments.