Have you ever come across a website that had the most beautiful theme? One that you really want for your website as well, but you can't seem to figure out its name? Well, there is a solution for that.
With #theme detectors, you can easily find out which theme a certain #website has.
Click To Tweet
WordPress theme detectors will reveal to you what theme a website is using along with all of the technical details. And if you want to find out what are the best theme detectors out there, continue reading this article.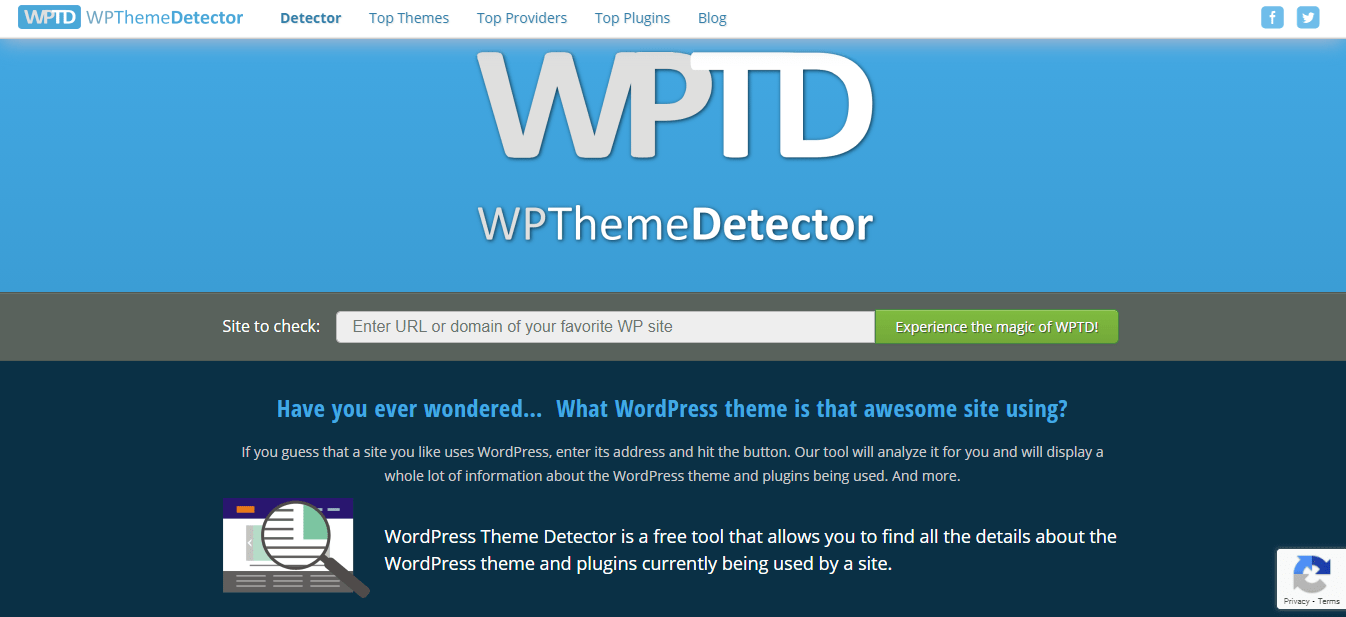 WordPress Theme Detector is a popular choice because of its simple interface using which you only have to enter the website URL, click the green button, and watch the magic happen.
This detector gives you information about the theme and plugins on the website as well as data about the website itself. To be more specific, you will be provided with a list of plugins that the website is using, the age of the website, how popular the website is, changes made to the theme, and the author of the theme.
The best part of the detector is its clean look and the fact that there are no ads.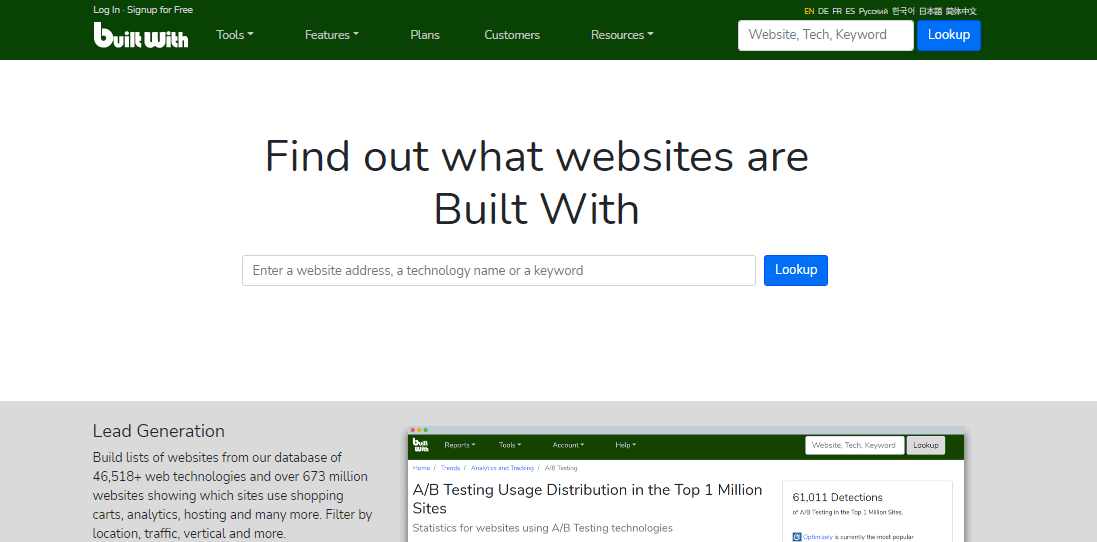 Aside from telling you what theme a website is using, BuiltWith gives you a thorough analysis of the website as well as other technical details.
It offers both a free and a premium version, and the latter gives you an insight into the website's plugins, keywords, retail reports, social media tools, and widgets.
BuiltWith is an entire marketing and sales platform for recovering information. You can use its premium services for lead generation and sales intelligence.

Scan WP is another detector that is incredibly easy to use, you just enter a website URL and press Detect. Its database contains a large number of themes and provides you with many details.
You will get details such as the theme's description, URL, price, and author. But you can also find out more things like the hosting provider and its price, the lineup of plugins, and the percentage of the website running that particular plugin.
If that is not enough information for you, you can also click a button that will do a quick Google search which can bring you directly to the plugin's page.
Scan WP is a free online detector service as well as a Chrome extension.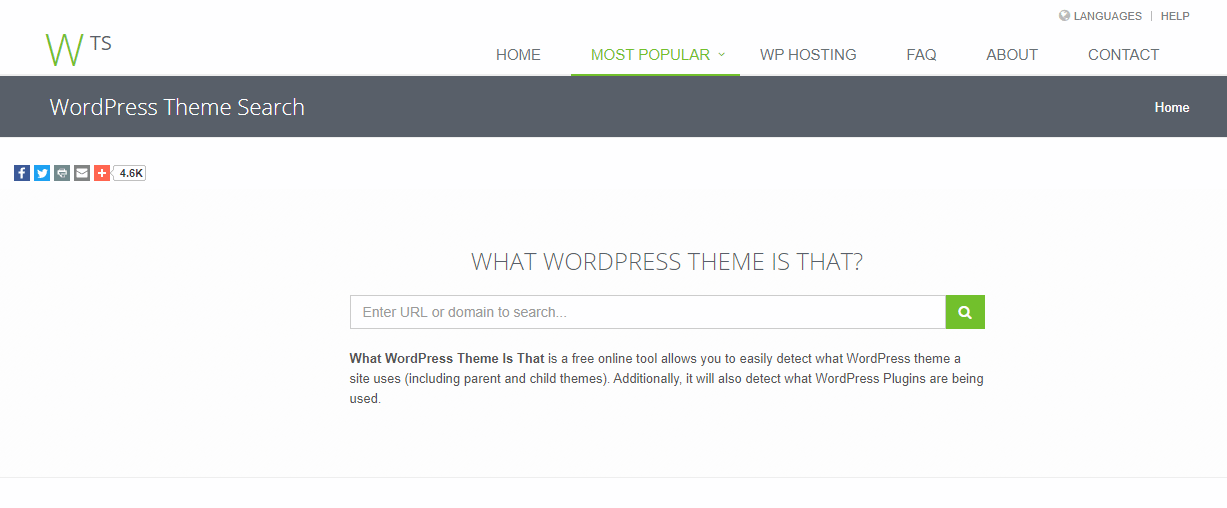 What WordPress Theme Is That? works only with WordPress, and it is a free tool that detects what theme and plugins a site is using.
The theme details that you will find out include the name of the theme, its homepage, author, description, version, and license. It also provides you with plugin information such as image, name, and link.
The interface is very minimalistic, there are no ads and no links to various reviews. That is why it is appealing to the eye and very easy to use.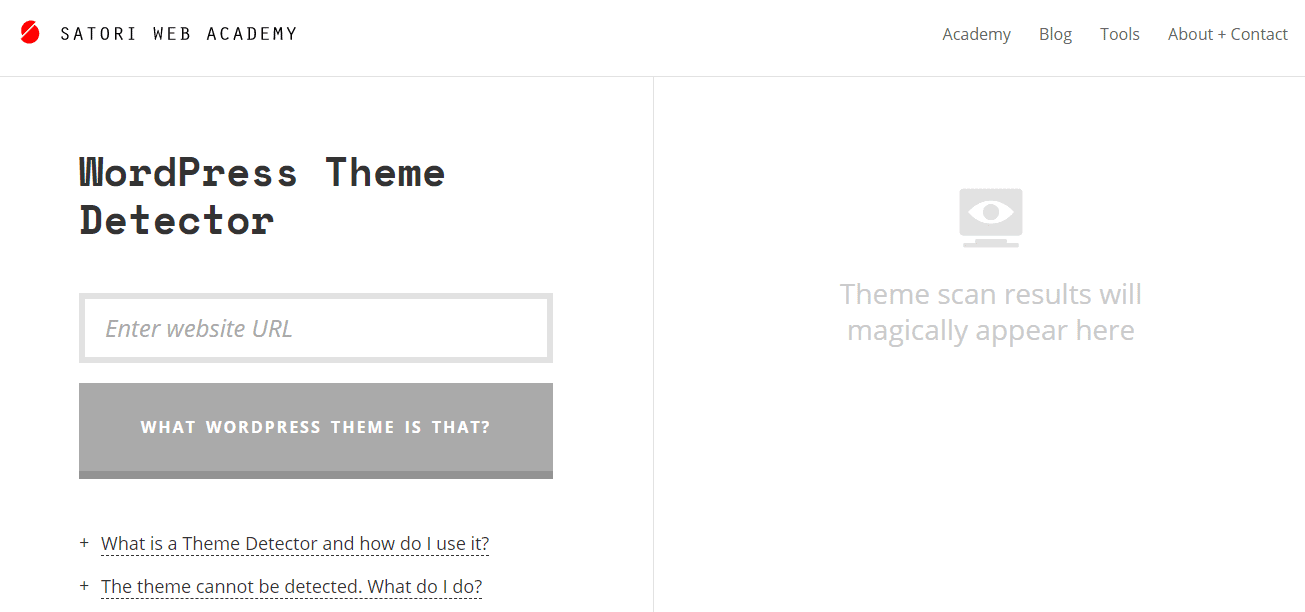 Satori Studio is another tool that works only with WordPress, but it is also able to work with websites that use CSS minification plugins.
With its theme detector, you can scan a web page with a single click and automatically extract active theme information. You just have to input the URL and wait for the result to appear. Plus, it works with both parent and child themes.
Satori Studio is aimed at website owners to help them create, optimize, and promote their websites by teaming up with the leaders in the industry.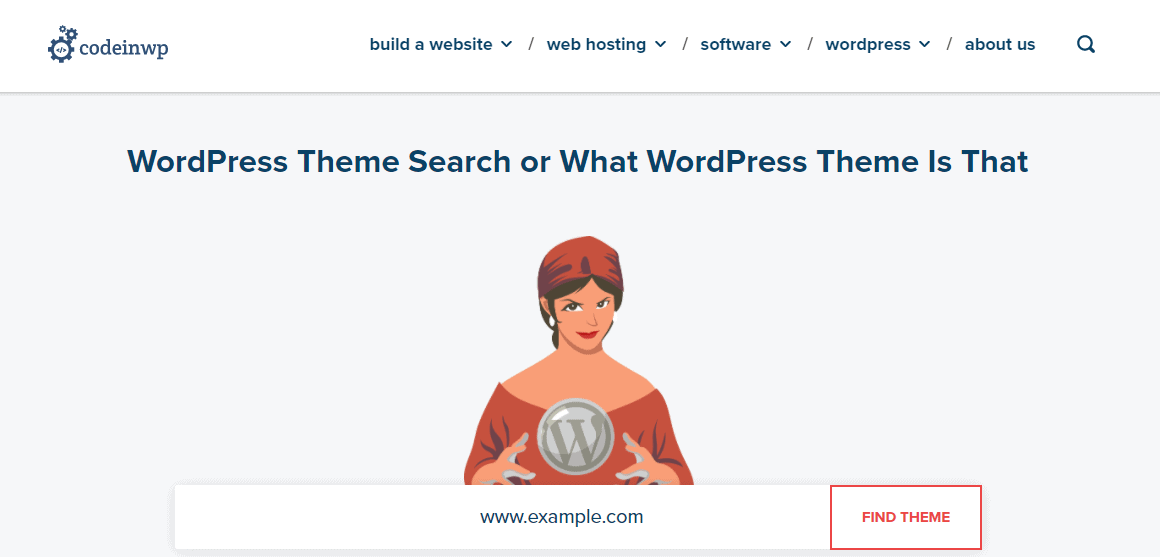 Aside from being a WP blog, CodeInWP can also help you with detecting a theme that a website is using. It is also compatible with platforms such as Shopify and Drupal.
The interface is simple and easy to use. And the generated results will show you the name of the theme, its URL, author, version, description, tags, and license.
This tool doesn't give you information about plugins but rather focuses on providing more information about a particular theme.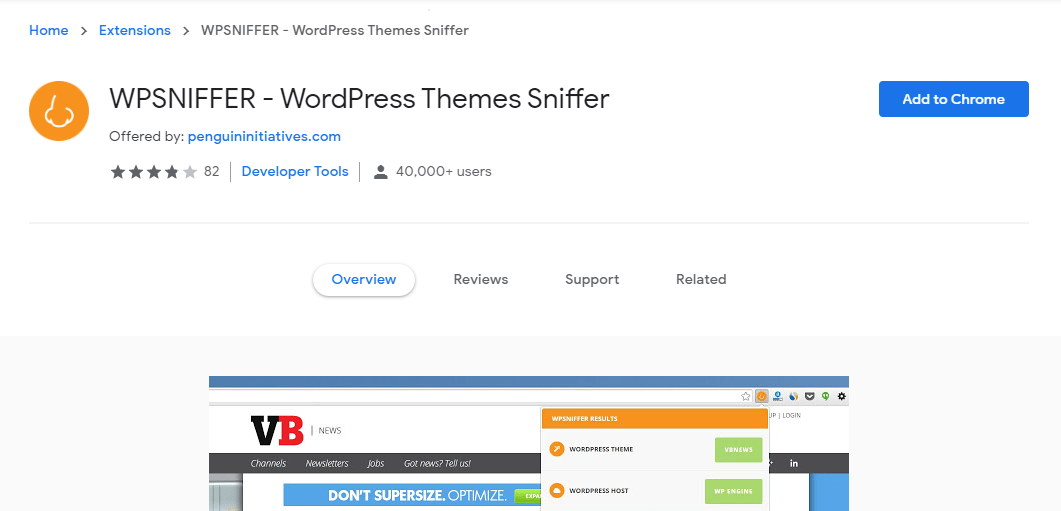 WPSNIFFER is not a website, but a Chrome extension. Once you install it, you just have to visit the website you want to know the details of and simply click on the extension. After doing that, you will be provided with the theme's title and homepage.
Even though the details you will get are limited, the extension is very convenient and easy to use. It is the quickest way of finding out what theme a website is using.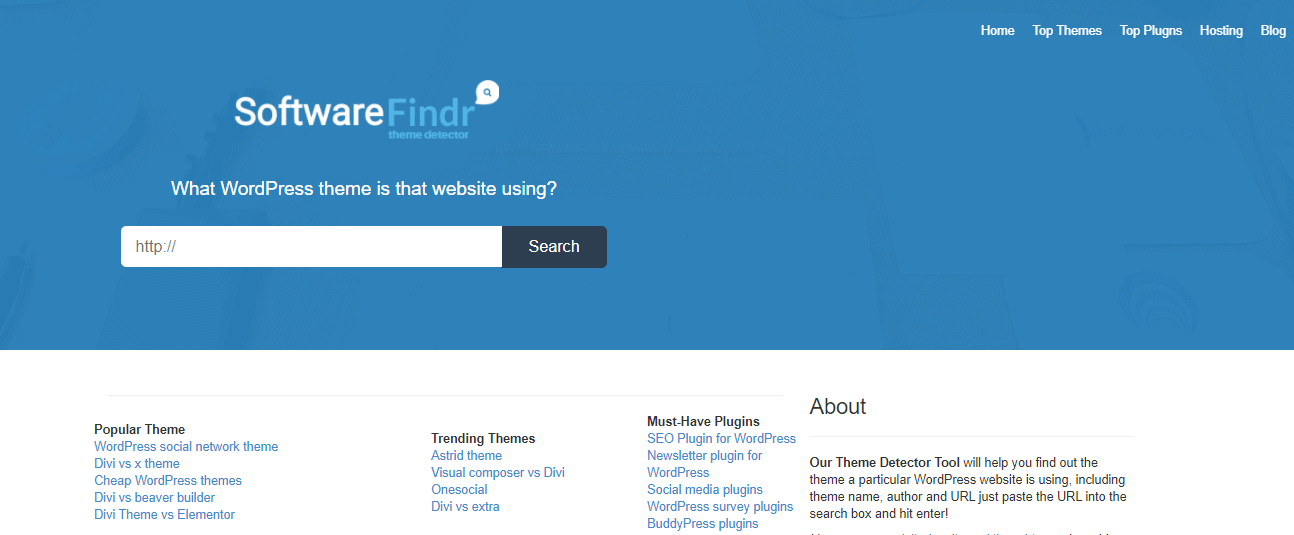 SoftwareFindr is a website you can use to find out which software and tools you should use for different things if you are creating a website. The information covers things such as web hosting, WordPress themes, plugins, eCommerce, website builders, and marketing.
To find out what theme a website is using, you just type in the URL and hit the Search button. You are then provided with the name of the theme, its description, version, author name, and license.
The interface is clean and there are no ads and links to distract you from the thing you came looking for.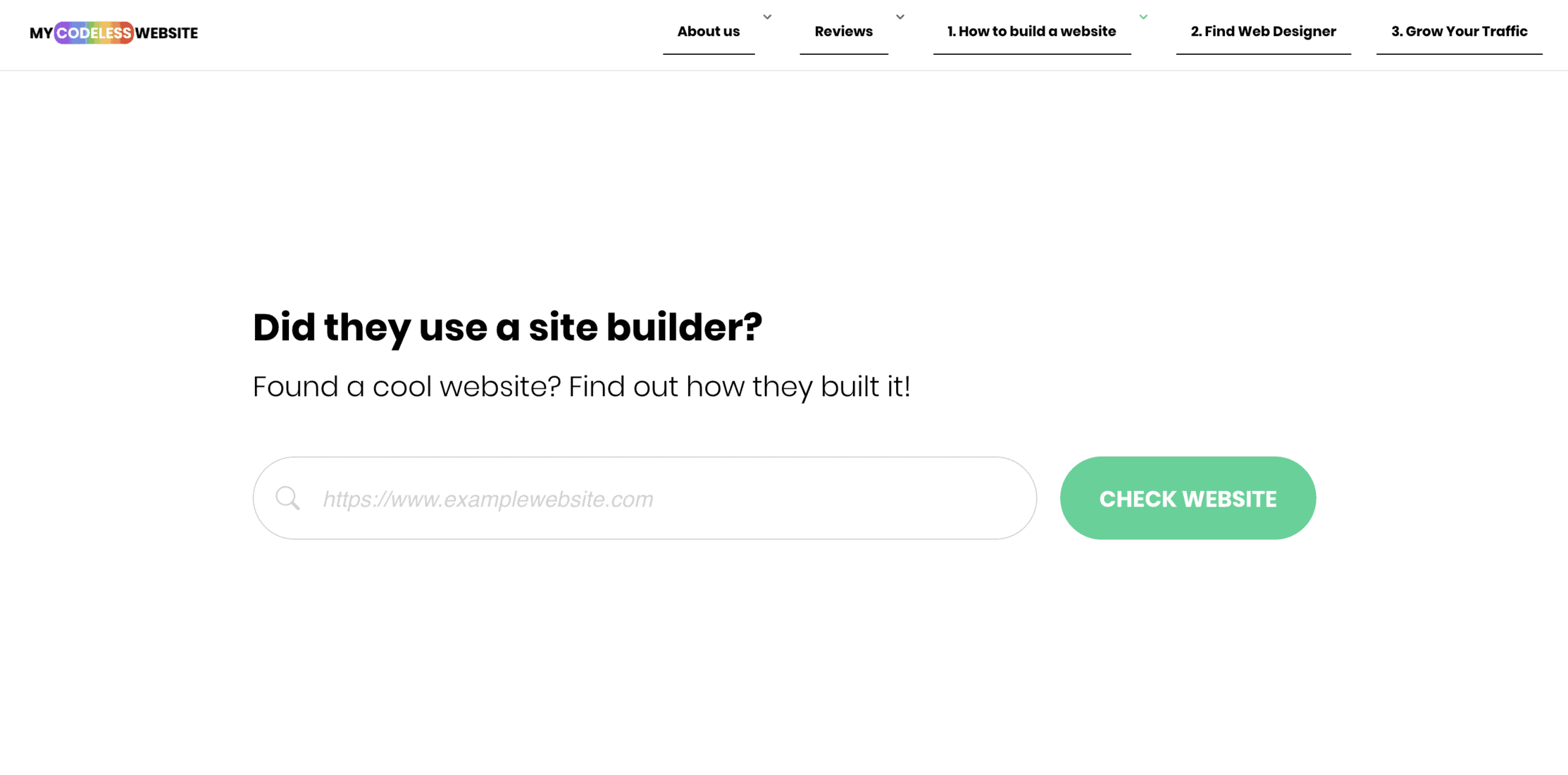 My Codeless Website is a website you. can use to detect the theme and plugins that run on a website. We use it to scan a website. All you need to do is enter the URL and it will reveal the template and tools that are active on there.
We recently talked to their team and found out that they're working on hosting detection as well. Pretty cool to see the entire structure of a website!
Final thoughts
"Oh, if I could only know what theme that awesome website is using!" Don't fret my friend, with these theme detectors finding out what theme and plugins a website is using will be a piece of cake.
So check out the tools we mentioned to find out information that matters and get yourself the theme you have been looking for.