Are you a WordPress user? Have you have marked the issue with Pluggable.php on your favorite website? If yes, don't worry! "Pluggable.php File" is a widespread error faced by many WordPress users. Now you must think on the solution part right? And some of you must have stressed on your mind! But don't worry. For the complete solution we are here to guide you properly in this article so read the whole post and know more details regarding this pluggable.php file errors and its best possible solutions. But, we also recommend checking out some PHP tutorials. So let's starts with more details without wasting any time.
Before starting the process of complete solution of pluggable.php file error it's quite essential to understand what is pluggable.php file error? If you are using WordPress for long time then you must have known this error but if you are beginner then this is quite important to know the term pluggable.php file error. So let's discuss on it briefly
Why and when pluggable.php file error comes?
WordPress permit plugins and users to supersede some convinced core functions. All these functions are normally located in the pluggable.php file.
If in any case due to any certain reason if custom code snippet or wordpress plugin fail properly handle any one of these functions, then you will see the error like this: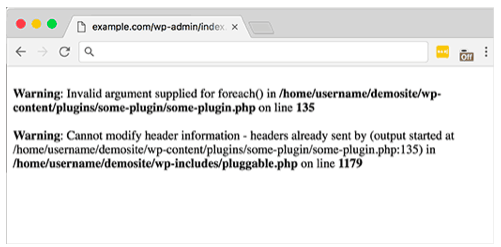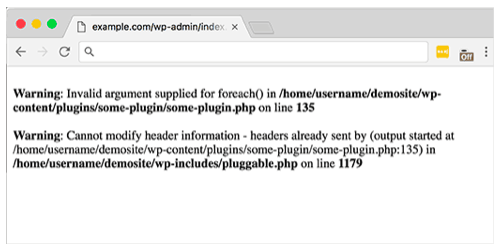 Though you may be able to work on your wordpress site with this kind of error but it will always show a error message in the admin area. 

Not lets know more details on how to fix pluggable.php file error in WordPress successfully.  
How to fix WordPress Pluggable.php Error?
Pluggable.php is one of the vital file for wordpress so it's always recommended not to change anything in the core wordpress file even you got any kind of error there.
Error Type 1 
If the error on pluggable.php file will shows as
Then for this type of issue just check the first location mentions in the error. So the error is marked in the functions.php at line 1035.
For this, you need to edit the function.php file for fixing this file error. Just open the theme's functions.php file and remove the code which is causing the pluggable.php error and click on the update option and check whether the issue is gone or not.
If this method did not work for you then just check the php file. Some time if there is any kind of extra space after closing php?> tag, then this error will show. So just remove that space and update again to fix this error issue.
Error Type 2 
Sometimes you can see another type of error warning like 


In this error message you can mark the issue is in the WordPress plugin so in such case just deactivate the plugin and just notify the author of the plugin about this issue and now it will fix.
According to research and wordpress experts the pluggable.php file error is normally caused due to custom code snippet or badly coded wordpress plugin. Another cause can be the wordpress theme so you need to know this fact as a wordpress user.
Conclusion
As mentioned above you need to follow the exact process to resolve this Pluggable.php file error in your WordPress website. Hope this post definitely helped you to resolve your issue. If you have any further issue then never forget to comment us under the comment section thanks for your valuable time.