WordPress is a CMS (Content Management System) for websites and blogs. You can publish any article or blog here and can make your website in WordPress. It is a open source tool in PHP and the most powerful CMS in existence.
Now, if we talk about wordpress.com and wordpress.org, these both are two different platforms. Many got confuse which to choose and sometimes they choose the wrong platform. So, if you want to choose between two then you must know the key differences between WordPress and WordPress.org
WordPress.com is a service of hosting created by the co-fouder of WordPress. Often users got confused with WordPress.com and WordPress.org. We will get in deep with both of these software.
WordPress.org lets you host your own blog or website. Here, you will find the free WordPress software that you will be able to download on your own web server. It is an open source and 100% free to use.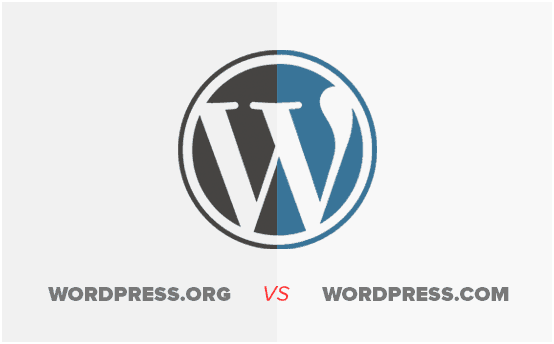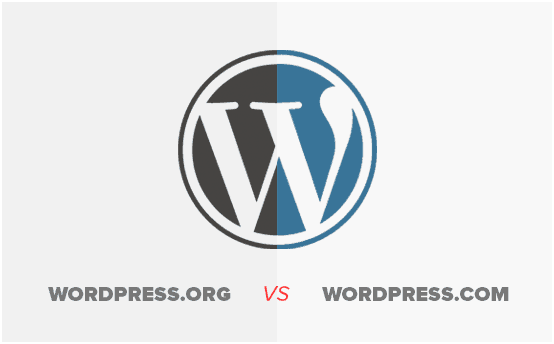 Which is Better WordPress.org or WordPress.com
Brief about WordPress.com
The WordPress.com service has five plans: –
Free
Personal
Premium
Business
VIP
Free one is very limited. The personal costs around $36 per year and the premium is $99 per year. The Business plan will costs $299 per year. VIP would be starting at $5000 per month.
Pros
You will get a 3GB space of free. After that, you need a paid plan. As I mentioned the cost earlier, personal plan will give you 6GB. Premium plan will give you 13GB and Business plan will give unlimited storage.
WordPress.com will take care of all the updates and backup.
Cons
If are using a free plan, the users will see all your ads and you won't make money from that. You can upgrade to a paid plan so that users won't see your ads.
You have not any permission to sell ads on your website. But the premium and business plan users are allowed to use the WordAds so called their advertising program.
You are being restricted to their statistics. You are not allowed to install any powerful tracking platform like Google Analytics. But business plan users can install Google Analytics.
You cannot upload any plugins and custom themes.
If you are violating their terms and services, then your site can be deleted.
Let us jump on to WordPress.org
Brief about WordPress.org
The requirements of WordPress.org is the most popular platform for website. You will need a domain name and web hosting. It is also called "self-hosted".
Pros
With WordPress.org, you are able to get control over your website. Its customizable. Some of the benefits are given below:
Free, ease of use
Full control over your website
Access to add free and paid WordPress plugins to your website
Able to create complete designs
For custom analytics, you can use Google Analytics
Cons
You will need a web hosting.It will be storing your website files.
It costs aroud $3-10 per month. As your website traffic will grow as will your website hosting cost.
You are responsible for updates and backups.
The actual cost will vary based on what you want to build a blog, portfolio, membership site or any store etc. For a very low budget, it will cost you around $46 per year.
So, these are some points I highlighted upon WordPress.com and WordPress.org. With these pros and cons, you might get a fair idea which and when to use. But still if you are wondering which is better. Let us talk about the key difference between WordPress and WordPress.org
Comparison WordPress.com and WordPress.org
If you don't care about money and you just blog then you can be with WordPress.com. If you are a business blogger and you are eager to make money from your website then you must use self-hosted WordPress.org. It gives you all freedom and provides flexibility so that you can grow your website accordingly.
If you are getting several advanced features with the business plan of WordPress.com which costs around $299 per year. You can further improve on a self-hosted WordPress site which will cost $46 per year.
According to some opinion of expert, the WordPresss.org is a better platform that is liked by professional blogger and the owners of business.
| WordPress.com | WordPress.org |
| --- | --- |
| WordPress.com is free | It deals with technical knowledge to setup and run |
| You can edit the css but custom themes are not allowed | This is totally customizable |
| Develop new features and maintains the existing code | Complete control to change the code |
| It gives you a free subdomain | You need to get a custom domain on your own |
| You will gain basic security and backups | A level of security is provided to you but mostly you need to secure your website yourself |
| You can't have ads on your own site | You can have as many ads and forms of monetization |
| You are not allowed to use any third party plugin | You can install any free or premium plugin you want |
Conclusion
In this article I have mentioned all the difference between wordpress.com and wordpress.org. We can conclude here is that WordPress.com is like living in a rented house. You have some limited powers and you will not get everything full. WordPress.org is like buying a new house.