Surely at some point in your life, you have come across a #PDF or in other words a Portable Document Format.
Click To Tweet
No matter what software, hardware, or software platforms you are using, by using PDFs you will be able to see the wanted document. PDF is not only great for business, but it is also versatile and used by everyone.
What is PDF Expert?
PDF Expert is a tool designed to make difficult tasks easier. By using PDF, you can manage a huge variety of documents, graphics, graphs, and images. Have in mind that PDF Expert is a powerful tool, and it can perform a lot of tasks within a single window.
With it, you will be able to create PDF documents and export them in various file formats. You will also be able to convert PDF to either PSD or Illustrator formats. There's also an option to export the file as HTML, CSV, Excel, or PDF.
What is a great alternative for you?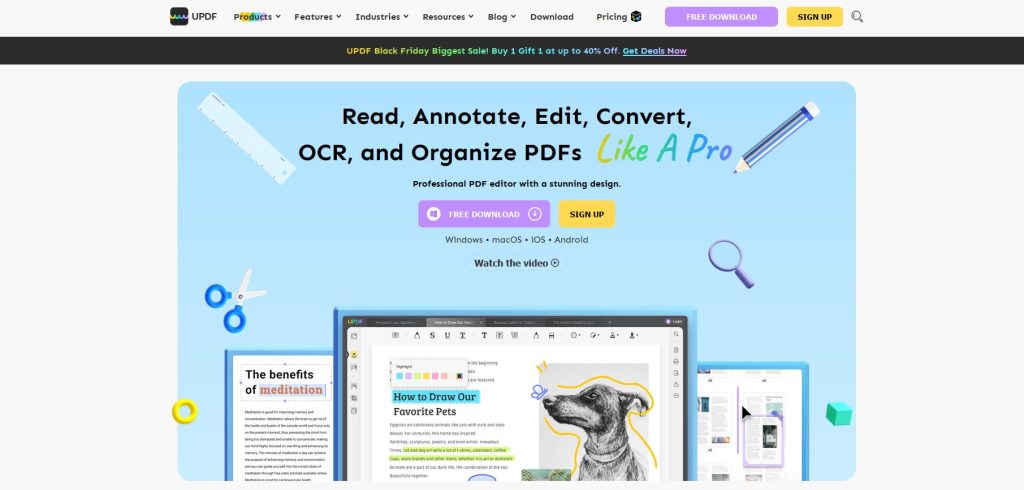 PDF Expert is well known for its great features, and you won't need any other PDF editors if you opt for it. However, there are many PDF editors to choose from. Because of that, we would like to recommend you try UPDF. It is one of the best alternatives you will find on the market.
This is a dedicated PDF Expert alternative that has been specifically designed to replace PDF Expert, and that can perform the same tasks as PDF Expert.
What features are useful within UPDF?
The best part about UPDF is that it has many features useful for anyone who is into business administration. With UPDF you will be able to manage PDF documents, make some smart corrections in the PDF files, and import and export a large number of files, such as TIFF, JPEG, PDF, PNG, or any other image file format. With it, you will also be able to convert PDF to any other file format.
This tool will help you edit PDF files, convert Word, PowerPoint, image, CSV, and other files, and import and export PDF files. You can add text and change its colors, fonts, and size to suit you. Text can be highlighted, underlined, and struck out using UPDF. Pictures can alsobe cropped, added, rotated, replaced, extracted, or deleted.
You will be able to add an open password as well as passwords for permissions to limit exposure to your PDF. This is the best way to avoid copying, editing, or printing.
By using UPDF you will be able to add an array of hyperlinks, insert HTML codes and incorporate them into the PDF file, and change their color, font, and size in the document. Moreover, with UPDF you will be able to print and convert PDF documents on various printers and scanners. This way, you can ensure you print the correct files. UPDF is a very simple PDF editor for beginners.
Installation and Pricing
But, how do you download and install UPDF? The process is very simple. Just follow the instructions to download and install it on your computer. And that's it. It is however, a paid-for tool and you will need an active subscription to be able to use it.
But there is also an option to try it for 60 days and see if you like it for yourself. In case you do not like it, you have a 60-day money-back guarantee.
Why should you try UPDF?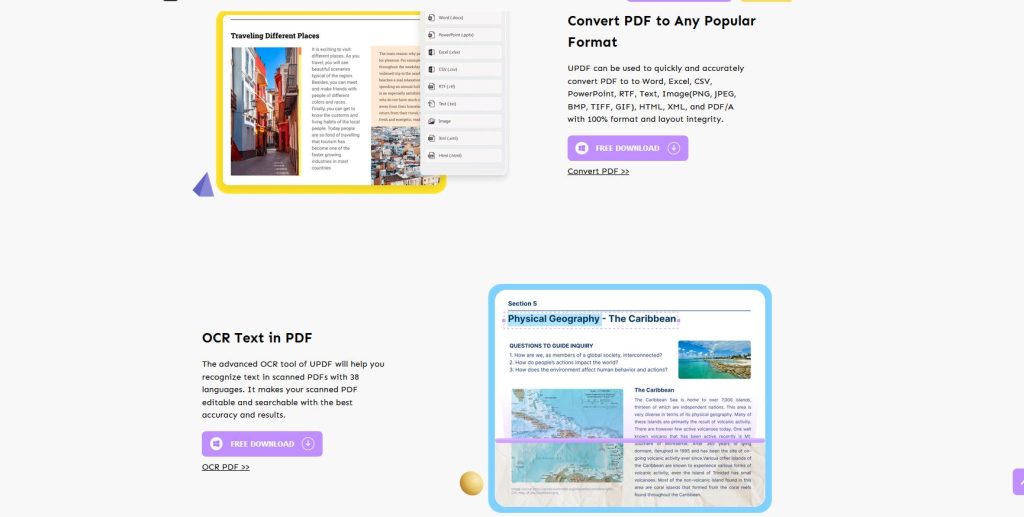 Firstly, with UPDF you will be able to import, export, and manage various file formats. Secondly, UPDF will be able to easily convert your PDF files to different file formats.  With UPDF you will be able to insert hyperlinks into the document, which will help you organize and manage your work.
In the end
UPDF and PDF Expert are almost identical in terms of capabilities.  However, UPDF is cheaper, and it also has many other great features, such as desktop browser-like functionality, word processor and presentation plugins, graphics, and image management, among others.
Overall, UPDF is an excellent PDF editor and is the perfect alternative for you if you want to get away from PDF Expert and find a PDF editor you will be happy using. Do not waste your time with anything else and try it for yourself.