In the 1990s, while the Internet was still not widespread and available almost everywhere in the world, not all companies had their own website. Those who did have a website had a simple one based on HTML. At the time, HTML was the most commonly used coding language to create simple sites.
Want to convert an #HTML site to a #WordPress one? In this article listed are the best companies dedicated to that specifically!
Click To Tweet
In a large number of cases, you had to hire a developer who used HTML in combination with some scripting languages as well as CSS to create what you need. On such sites, you could post basic company information and other static content. Adding any dynamic content was complicated and required good knowledge of web technologies used at the time.
Such sites also did cost a lot and took a long time to develop. Plus, if you wanted to change the content of a page or any part of it, you had to download the entire website, make changes, and then upload it again. This was time-consuming and difficult to do.
Why Use WordPress?
With the creation of CMS (Content Management Systems), things became far simpler. You can now make most changes on a page directly from the admin panel with a few clicks. The advantage of using a CMS is that you don't have to hire a developer. You can create your own basic website using one of the many themes.
WordPress is the most widespread and widely used CMS. Statistics say that almost 30% of all websites in the world are based on this CMS.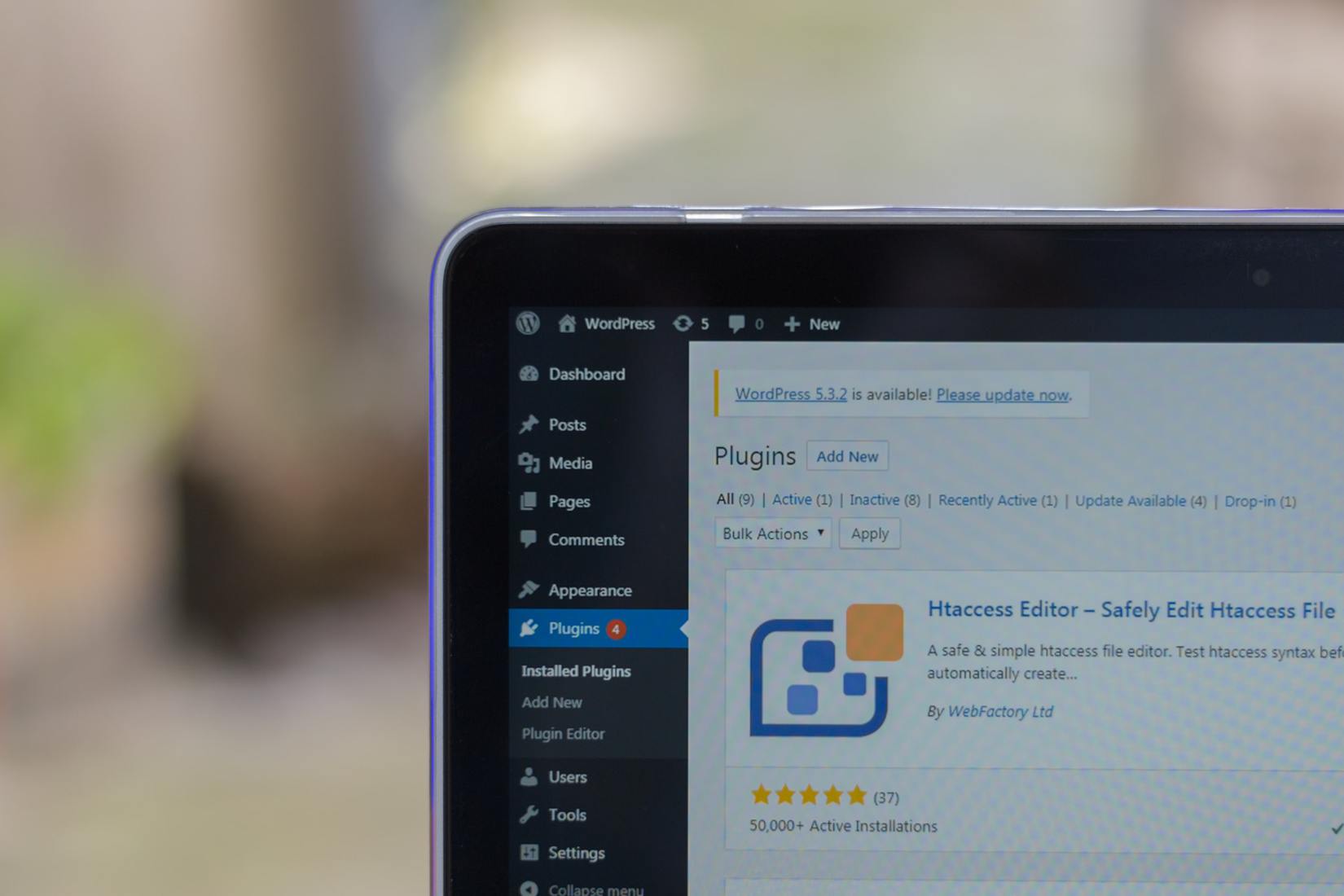 Initially, WordPress was thought of as a CMS for bloggers, but it soon grew into an indispensable tool for creating both blogs and complex websites and applications of all types.
After realizing the advantage of using a CMS over an HTML site, many companies converted and adapted their static HTML sites to WordPress.
There are companies that will convert a static HTML site to WordPress in a short time. Your site design will not change, it will remain almost identical, but your website will be far more powerful and easier to edit.
With the help of WordPress plugins, you can change a site's look and add functionalities that you could not on an HTML site without a large financial investment and spending a lot of time.
Below, we will list some companies that will convert your HTML site to WordPress effectively and quickly.
1. HTML Guys

This company cares a lot about customer satisfaction. They use the latest technologies like HTML5 and CSS3 to create highly functional and attractive WordPress themes that will work well on all devices, from desktop PCs to cell phones.
Some of their services include conversion of PSD files to WordPress, rearrangement of ready-made themes, conversion of HTML to WordPress as well as plugin development.
Customers point out that they are satisfied with the company's services; plus, the quality-price ratio is excellent.
2. Markupbox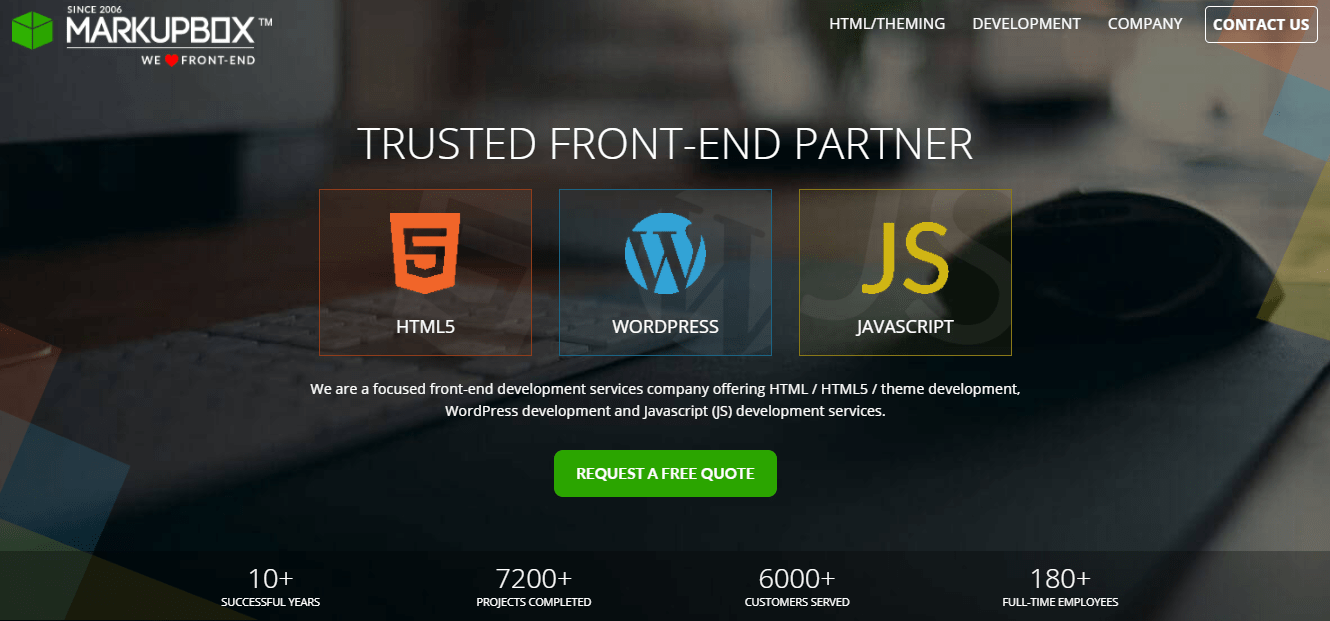 Markupbox is a company that has been working on great WordPress themes adapted to all browsers and devices since 2006. They offer top-quality services at relatively low prices.
In addition to theme development, you can hire them to convert your static website to WordPress. Customers around the world point out that they are satisfied with the services and the results of this company.
3. Sparx IT Solutions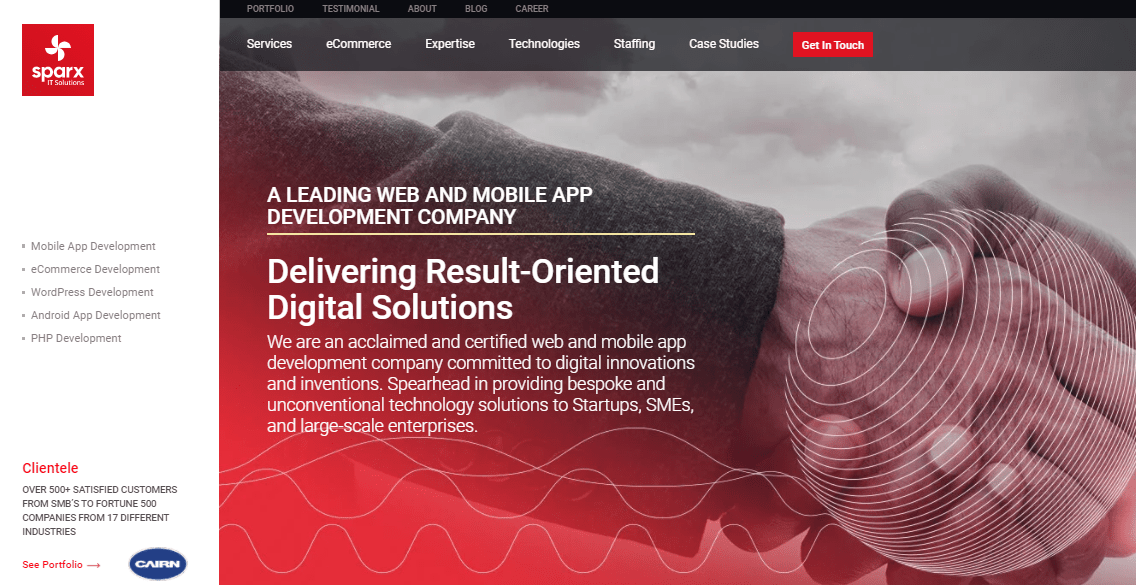 Sparx IT Solutions is a company that has been present on the market for a very long time. The reason is the quality of the services they provide; plus, they have a large number of satisfied customers.
You will hire them if you want to convert your static website to WordPress if you want to make changes to an existing theme, if you want a custom-made plugin, or if you need any other web development task done. The emphasis is again on customer satisfaction, so you will be one hundred percent satisfied with their services, as well as the results.
4. CSSChopper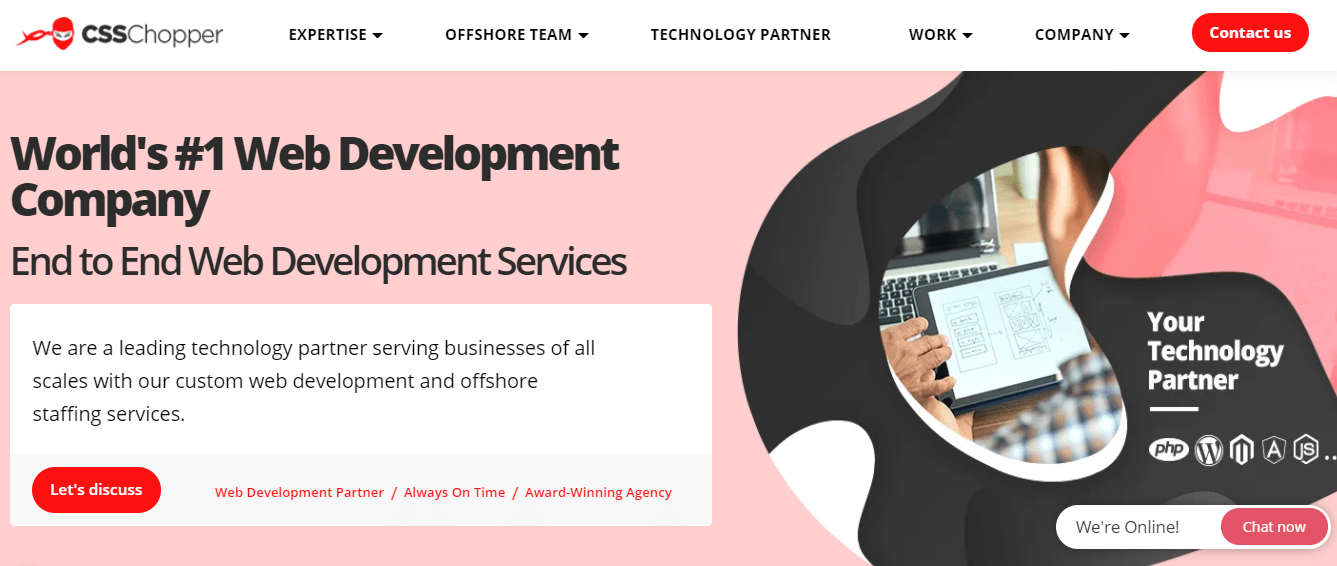 CSSChopper is probably the most famous company among the ones we have listed. For years, they have been at the forefront when it comes to converting HTML sites to WordPress. In addition to converting HTML pages to WordPress, this company also does custom web development.
They employ more than 220 web design professionals and use the most modern and demanding web tools and technologies to solve any problem you have. Also, customer satisfaction is guaranteed.
5. Stellen Infotech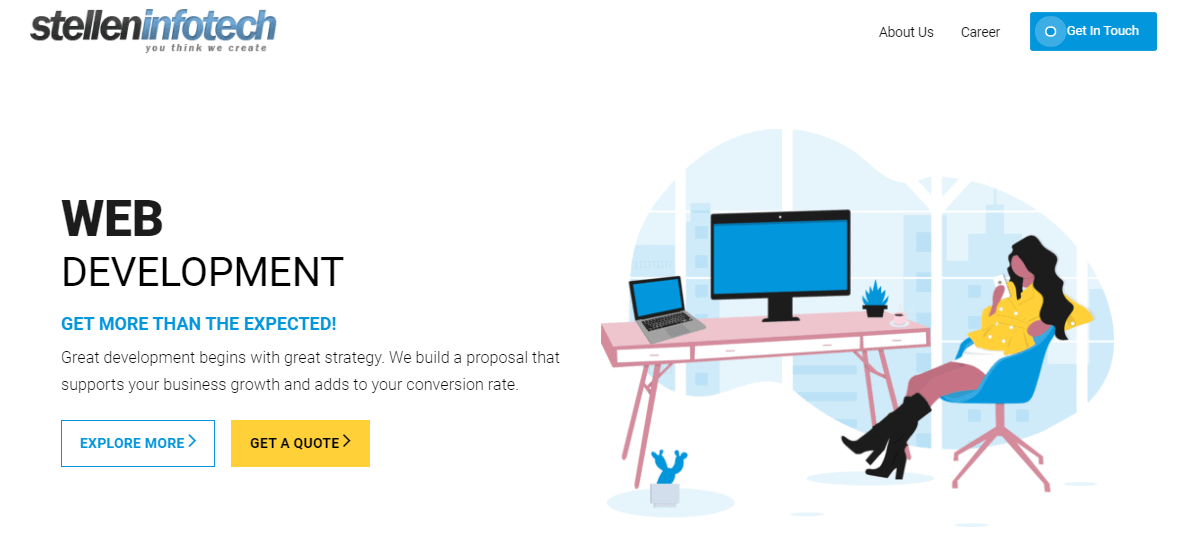 Stellen Infotech will do its best to solve your problem and find the best solution depending on your available budget. They employ a team of professionals with years of experience in WordPress development, so they will successfully complete any job, including converting your website from HTML to WordPress.
This is the only company on the list that pays close attention to customer interaction; they have 24/7 customer support, so you can contact them and solve your problems.
Conclusion
The main advantage of using WordPress over HTML is that you don't have to hire a developer, which can be expensive. WordPress is free, and you also have a multitude of free themes at your disposal using which you can achieve everything you want.
WordPress has great customer support and a large number of users who will help you on community forums.
This CMS is fully responsive and supports all screen sizes and all devices. There is no need to hire professionals to adapt your website for use on a mobile device or tablet. WordPress detects from which device the website is being accessed and automatically adjusts it. In terms of security, this is the most secure CMS.
Some companies develop security plugins only for WordPress, and in many cases, these plugins are free. Also, many SEO plugins will take care of your ranking on search engines. All of these are great reasons to consider moving to WordPress as soon as possible and thus improve your business.