In an increasingly digital world, having a logo for your business or brand is becoming more and more important. Artificial intelligence (AI) logo makers are one of the most popular ways to create a logo without needing any design experience. As technology continues to evolve, AI logo makers have become even more powerful in their capabilities and ease of use.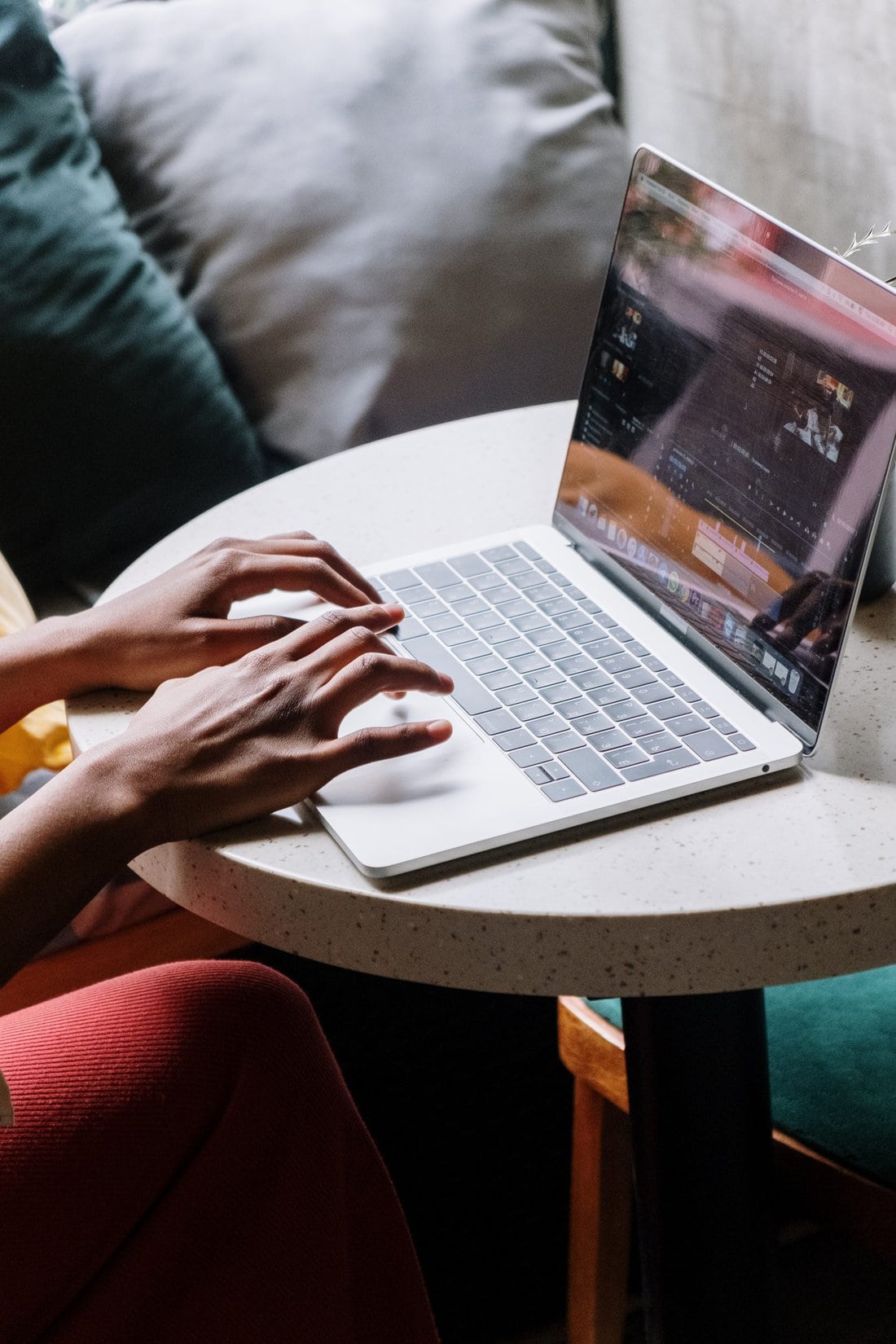 1. LogoAi.com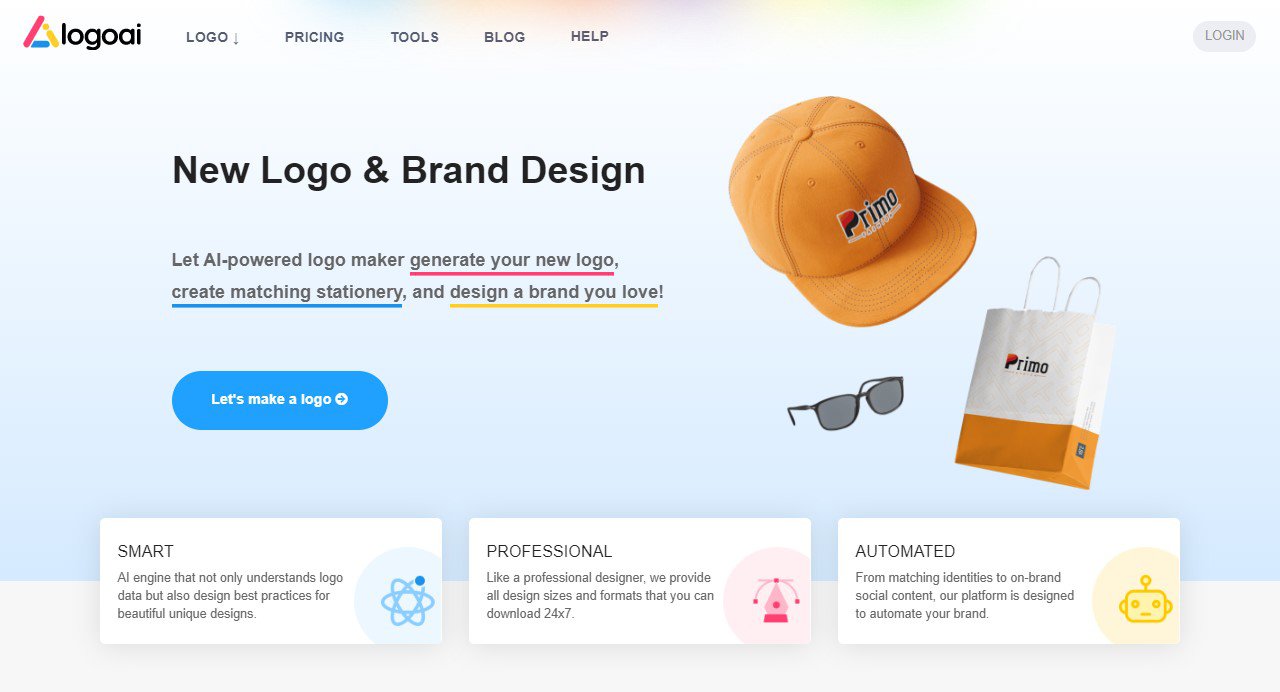 Let's face it, your business's logo serves as both its ID card and its identity. People's initial impressions of your brand are based on it, so it should express the principles and goals of your business. But designing a logo from zero can be challenging, particularly if you have no prior design skills. This is where LogoAi jumps in. The LogoAi is definitely worth checking out if you're looking for a simple and inexpensive logo maker with more advanced design options.
With just a few clicks using its AI logo generator, you can quickly and easily create a custom logo for your company in a range of variants. With LogoAi, you can completely customize your logo before seeing the finished version, which makes it different from other logo makers. Furthermore, LogoAi provides an opportunity to create impressive mockups which can help you perceive your logo on different objects and surfaces. This function is especially useful if you're planning to introduce a new product or develop promotional materials which can save you a lot of time and enable you to see how your logo will appear in the real world once it's published.
The pricing of LogoAi is yet another aspect that sets it apart from its competitors: the three available price tiers are Basic, Expert, and Brand level. The first one costs $29, the second one $59, and the last one $99, respectively.
The Basic plan is intended for those who only require a simplistic logo design with just a few most important features, whereas the Pro plan offers more sophisticated features like high-resolution downloads and vector files. For companies that require a full branding package, including social media templates, business cards, and related marketing materials, the Brand level plan is the best choice.
2. Logomaster.ai
Logomaster.ai is an AI-powered logo maker that helps businesses create professional logos in a matter of seconds. It uses state-of-the-art technology to generate unique, modern logo designs tailored to your company's specific needs and brand identity. The platform offers an easy-to-use interface with a comprehensive set of tools, allowing users to customize their logos with font, size, colors, and other design elements. Logomaster.ai helps small businesses stand out from the competition by creating memorable logos that are sure to leave a lasting impression on customers.
3. Logomaker
Logomaker is a revolutionary online tool that simplifies the process of creating logo designs. It eliminates the need to hire a professional logo designer by offering users an intuitive and easy-to-use platform to design their custom logos. Logomaker also provides a vast library of templates, fonts, and graphics to choose from so you can create a unique logo design in just minutes. Logomaker's user-friendly interface allows users to quickly upload their images or take advantage of the thousands of free stock images available on the platform. The drag-and-drop function makes it easy for anyone to customize their logo with text, shapes, and colors. Once complete, users can preview their design before downloading it for print or web use at no additional cost. With Logomaker's affordable pricing plans start from as low as $4.
4. Looka
Looka is a powerful online design platform that allows users to create high-quality logos and other visual branding materials. It's intuitive and easy to use, yet it provides tools and features that rival those of more expensive logo-making services. Looka is ideal for entrepreneurs, small businesses, startups, and anyone who needs professional visuals for their brand. Using Looka's AI-powered Logo Maker, users can quickly create unique designs tailored to their business style or industry. With an impressive library of icons, fonts, shapes, colors, textures, and more at your disposal, you can easily customize the look and feel of your logo until it's perfect. Plus you can even upload your images or photos if needed.
5. Brandmark Logo Maker
Brandmark Logo Maker is an online tool designed to make logo creation easier for those who are not necessarily skilled in graphic design. It offers a simple, yet powerful solution to creating logos quickly and affordably. With Brandmark Logo Maker, users can create unique logos that stand out from the competition and enable them to build their brand identity. The process of creating a logo with Brandmark is easy and efficient. To get started, users simply enter their company name or keywords that they want to be associated with their brand and select from thousands of professionally designed logo templates. From there, they can customize the colors and fonts to create something truly unique that represents their brand accurately. Once they're done, they can download their finished logo in multiple formats such as PNG, JPEG, or SVG for use on websites, business cards, or any other mediums where branding is necessary.
The top 5 AI logo makers of 2023 are all user-friendly tools that can help you create custom logo designs within minutes. They offer a wide range of features, from logo templates to color palette settings and more, to give users the freedom to design their logos exactly as they want. By leveraging cutting-edge AI technology, these powerful logo makers can generate professional logos that bring your brand to life.