PART-4
So, we've discussed most of the terms, graphs that we would like to apply in our real time managed projects in my previous blog. Now, let's move on to one of the term highlighted in Google analytics i.e. Lifetime Value.
Customer Lifetime Value Google Analytics
Basically it is about tracking customer Lifetime's Value. It is a prediction of the value a customer will have over their lifetime with your company or brand. It will make you understand how different users are valuable to your business based on lifetime performance.
With customer's lifetime value you can determine a profitable allocation of marketing resources to the acquisition of those users.
To get high value users, you can compare the customer's lifetime values through organic search to see which method will bring the high value users.
To see Lifetime Value Report in Google Analytics you can go through these steps:
If you have already signed in, so you can skip this step. If New Users are viewing this blog then they can fresh start and sign in to Google Analytics.
Go to Your Specific Account
As I discussed with you earlier in my previous blog, you can have multiple accounts.
Now, you can open the reports tab. It includes Real Time, Audience, Acquisition, Behavior and Conversions.
Go to Audience and select Lifetime value. Now you can see Acquisition Date Range.
You can see a dropdown over there so called Acquisition Date Range. It is the date range during which users were acquired. You can apply any custom date range.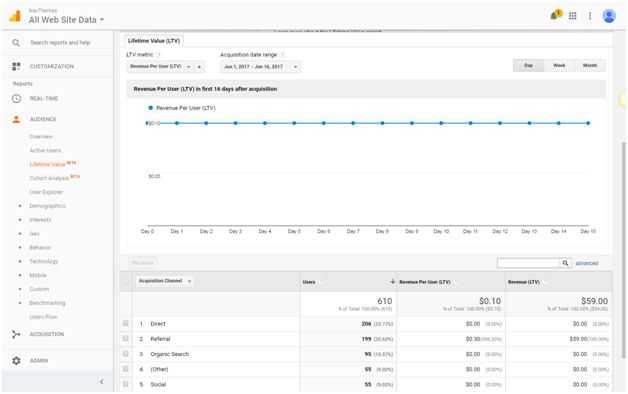 This is, how it give results.
Google Analytics Lifetime Value Matrix
We can select the primary Lifetime Value metric for the report. We have various options here, i.e
Goal Completions Per User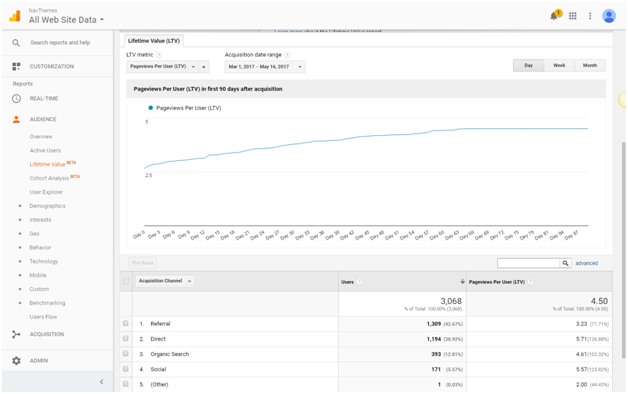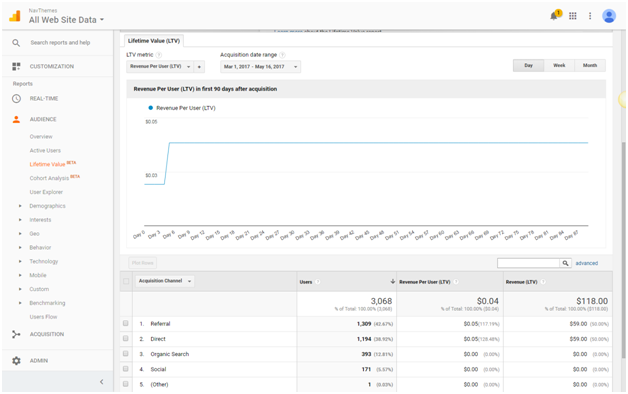 Session Duration Per User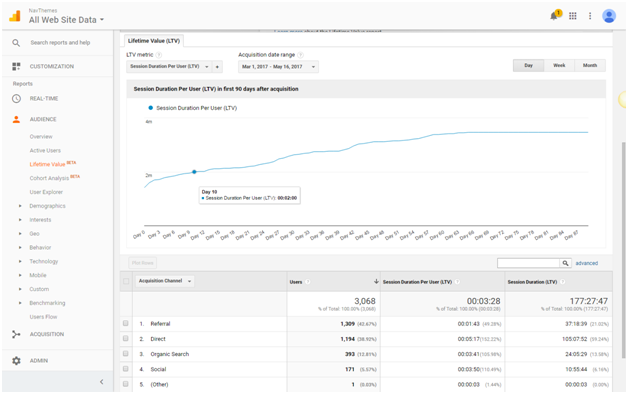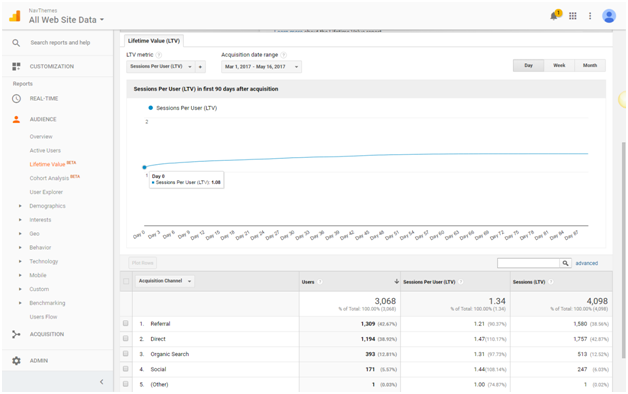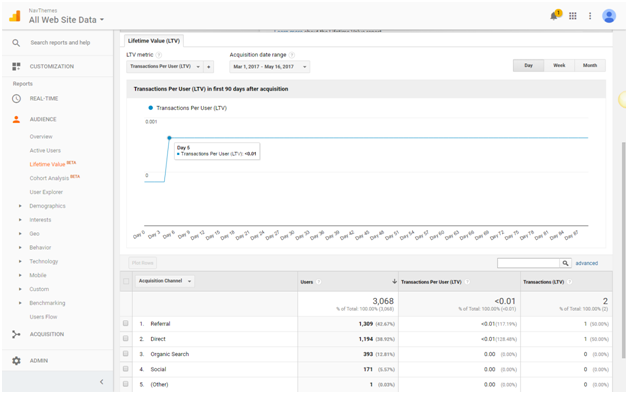 We can view it on daily, weekly and monthly basis. Metrics are available both in form of graphs and tables. Moreover, we have many dimensions so that you can categorize it accordingly. The dimensions are:
Acquisition channel
Acquisition source
Acquisition medium
Acquisition campaign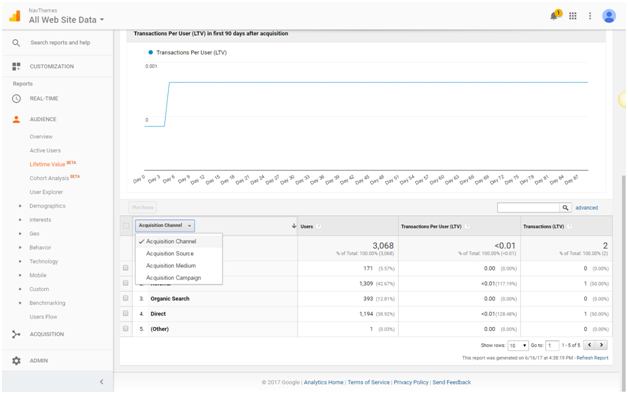 For example: If you are looking at Page Views per user, you might want to know which page delivered the highest number of views per user. So, you can further view at as for every dimension.