If your RSS feed error is gone after doing this, that means that your old theme was in fact causing the error. You can then reach out to the theme author and inform them about that so they can hopefully make the error a thing of the past.
Use the Fix My Feed RSS Repair plugin
If doing things manually isn't your cup of tea, then using this plugin could be the perfect solution.
The Fix My Feed RSS Repair plugin is a tool that specializes in resolving errors related to parsing. It is a pretty simple plugin that just needs to be installed and activated in order to be utilized for fixing the RSS feed related errors.
Once it is installed and activated, you should go into the Tools tab on your WordPress dashboard and click on the RSS Feed Fix option.
Doing that will take you to a new window that has one button conveniently named Fix Feed. By clicking that button the plugin will first diagnose the issue and then fix it using the appropriate actions.

The best thing is, no action is required on your part, and you can sit back and let the plugin do its magic. Once it's done, you can then simply check your feed by looking at it in a browser window, or by testing it with a feed validator.
Deactivate plugins
When it comes to plugins causing the RSS feed error, you have two potential solutions:
If you know that you are using a plugin that is modifying the feed or creating a new one, then you should start off by removing that specific plugin
If you are unsure which plugin might be causing the error, then you can go ahead and disable all your plugins temporarily until you figure out which one is the culprit.
While we don't need to give you an explanation for how to disable one plugin, we do have a tip when it comes to disabling all of them. And that tip is to use the WP Reset plugin.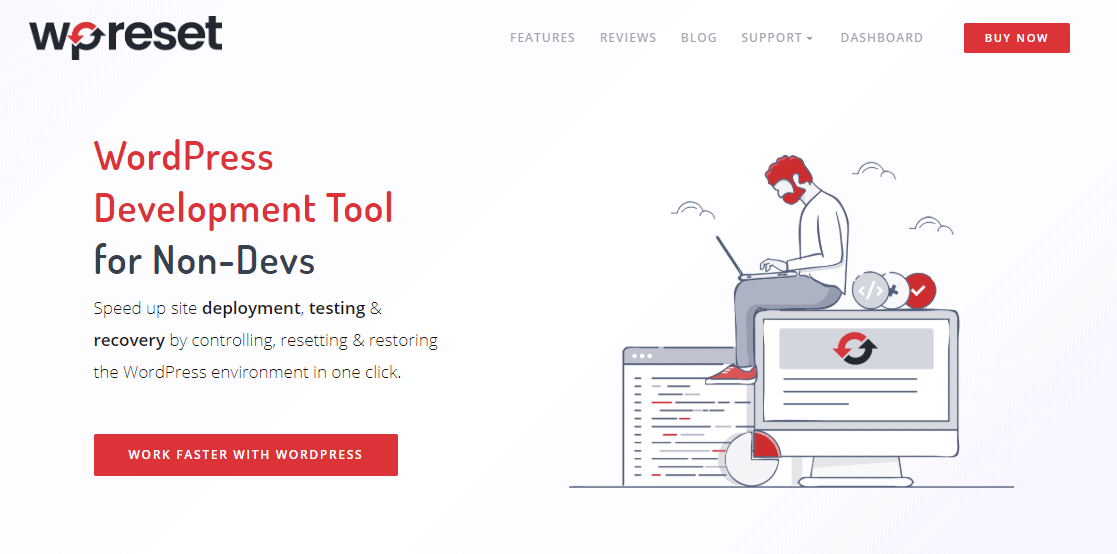 This plugin comes integrated with the option to disable all your plugins in just a click. But not just that, you can do the same thing for various aspects of the site or even the entire site.

Even in situations when you are unable to access the admin dashboard this plugin is able to help you out using something called the Emergency Recovery Script which enables you to delete plugins or anything else you want from your site even from outside the admin dashboard.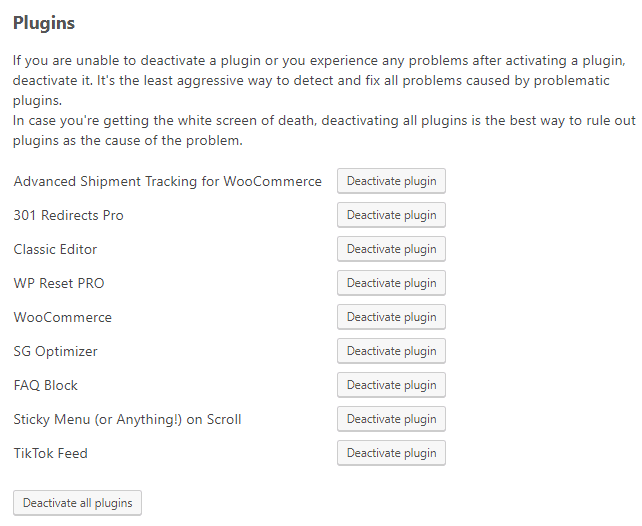 Once you have disabled all your plugins, start activating them one by one, and you will find the one causing the RSS feed error in no time.
Conclusion
We hope that at least one of the points we explained above will help you fix your RSS feed error.
To keep an eye on your feed and make sure it's valid and all that you can use the FeedValidator.org. This will quickly check the state of your feed and will give you an accurate assessment of it.
With that said, we just want to remind you to never underestimate how valuable the RSS feed is and that when it does face any errors, it's really in your best interest to remove them as quickly as possible.