The decision to purchase a premium WordPress theme is a great one and a big step forward for your business. Many WordPress site owners started their websites using free themes since many of them can be found online. But as websites, businesses, and design trends progress, there is a demand for better themes with advanced features.
You can help your #business greatly by buying #premium #themes which help you improve your site significantly.
Click To Tweet
Nevertheless, finding premium themes and buying them can be risky, and unfortunately, mistakes are often made. That is why shopping on a good theme marketplace is important.
Although there are many of them online, not every marketplace is good and reliable. To help you make the right decision, we picked some of the best ones where you can buy your premium themes. And with that being said, let's go check them out.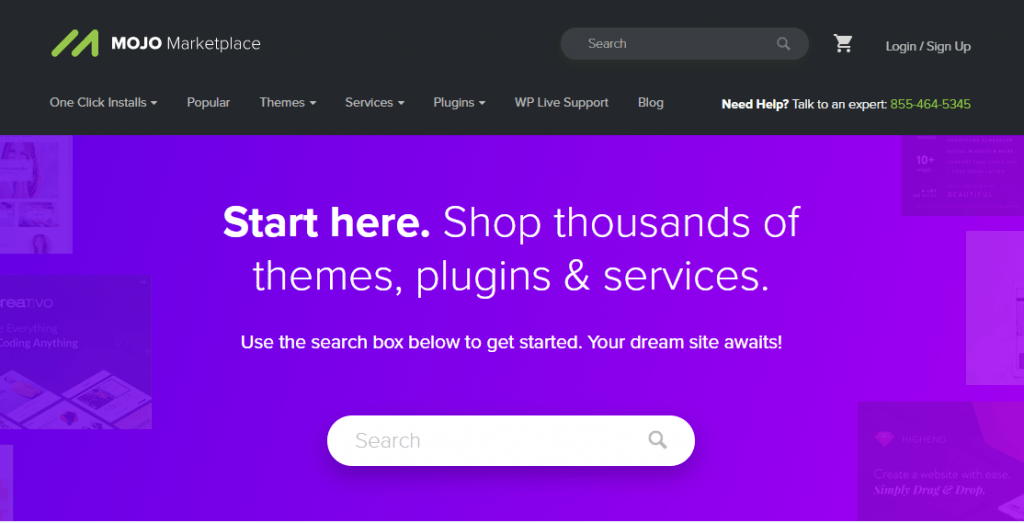 MOJO Marketplace is one big online platform where you can buy digital products, most importantly, premium WP themes.
This marketplace offers more than 900 WP themes and templates. Each product has a different price since individual sellers set them. The prices range from 49 to 59 dollars.
One awesome fact about MOJO Marketplace is that they have a review team in place so that everyone can be sure about the quality of their products. Still, it is important to point out that individual sellers are responsible for providing updates to their themes.
The themes can be browsed by categories such as price, popularity, best match, and rating.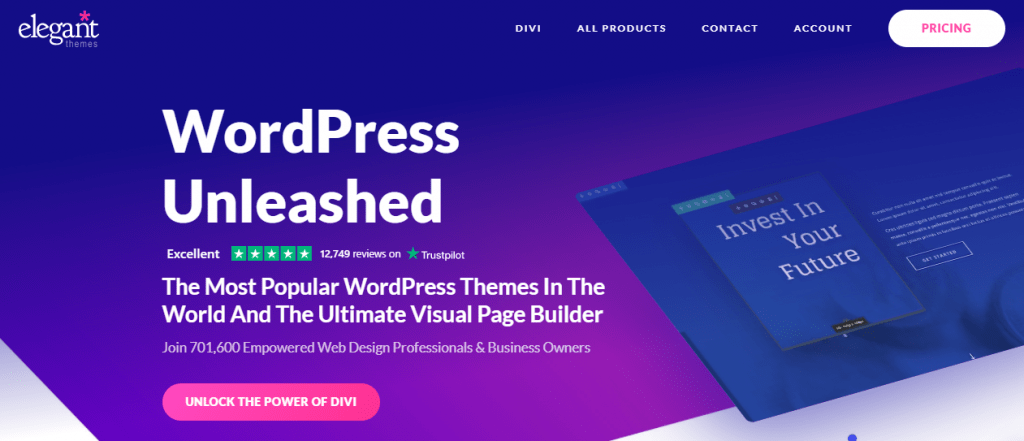 Elegant Themes is yet another great professional marketplace where you can purchase premium themes for WP. However, one thing which makes this marketplace particularly famous and unique is their theme called Divi.
Divi is a theme with page-building features and some additional extensions. Besides Divi, Elegant Themes offers another similar theme called Extra.
The offer of two themes may not look impressive and spectacular compared to the offers of other marketplaces. Still, Divi is a very popular premium WP theme for many reasons.
Since Divi is not only a WP theme but also a website builder, it can completely replace the standard WordPress editor. The superiority and high level of compatibility you get with this theme are unmatched.
As for pricing, you can purchase Divi and Extra for 89 dollars per year, or 249 dollars if you want lifetime access. And along with Divi and Extra, included in the price are extensions, updates, support, and plenty of plugins.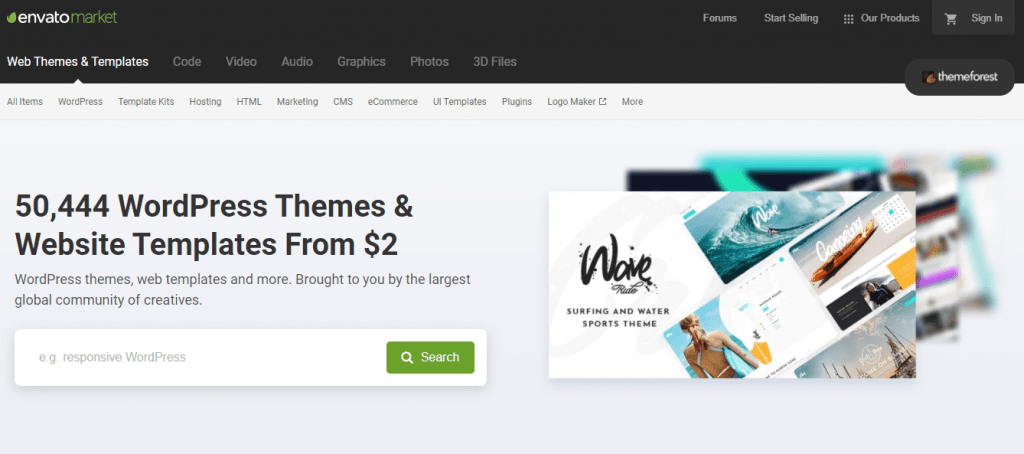 This marketplace is part of a larger group of marketplaces called Envato. Envato provides developers with one big platform, where they can create their themes and sell them. With this type of organization, buyers get many options when it comes to purchasing themes.
Here, you can find thousands of WP themes. Their premium themes and templates are updated every week and are divided into different categories, making it easier to browse the marketplace. Some of the categories are blog, corporate, retail, technology, entertainment, eCommerce, education, etc.
You can also find many plugins and extensions for themes. There are more than 47,000 themes available right now, and the number is growing each week.
As for prices, they range from 2 dollars to hundreds of dollars.
Every theme on this marketplace is reviewed by the Envato team before it is made available for sale. But just like on the Elegant Themes marketplace, updates are done by individual developers.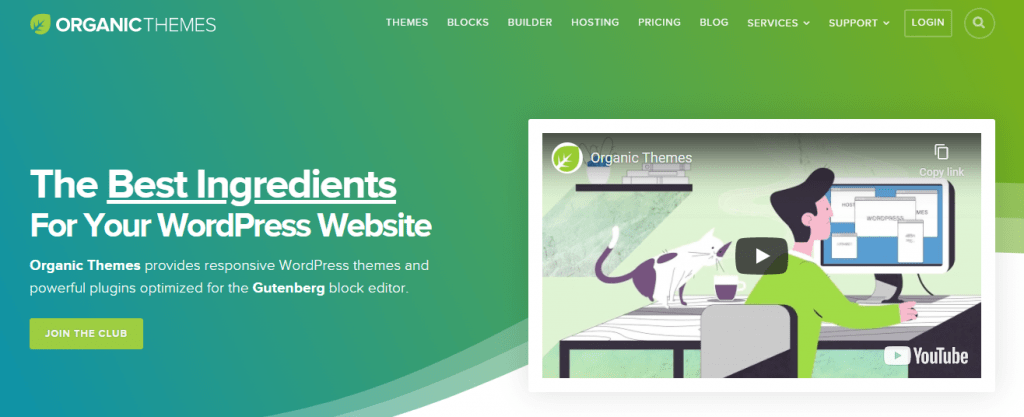 On Organic Themes, all the themes are professionally designed, and you can find a large number of them according to your needs.
They offer 42 premium responsive themes and 8 free themes. And since the number of themes offered is relatively smaller than on other marketplaces, there are no categories. Still, with each theme, you get a broad description with all the details and even a demo version so that you can see how the theme looks and if it's going to fit your site perfectly.
The prices range from 39 to 249 dollars, depending on what you need. 

TemplateMonster, as the name suggests, is a monster among premium theme marketplaces. And besides WP themes, on it, you can find themes for Joomla, Magento, and other platforms. Since TemplateMonster offers a wide variety of choices, it's important to think upfront about your ongoing website needs and choose wisely. Templates that look similar on the user end may function very differently in WordPress vs. Joomla, for example. Make sure the theme contains the right functionality.
Their collection of WP themes goes beyond 2400 themes. The themes are organized into categories such as business, fashion, cars, food, education, art, real estate, and many more. You can also sort themes by price, rating, bestsellers, etc.
Additionally, on this marketplace, you can find many plugins and extensions for themes.
The theme prices vary, but they mostly go from 40 to 70 dollars.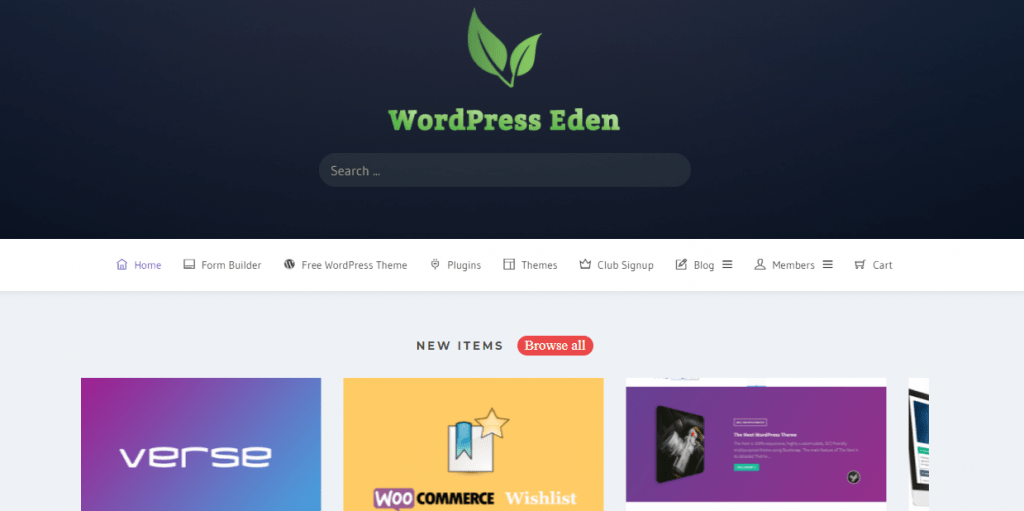 WordPress Eden is a big collection of WP themes, both free and premium. You can browse the themes, but since there are no specific categories, you can use the integrated search engine to find premium themes that you like best.
As for premium theme prices, they range from 40 to 100 dollars. And if you are not completely sure what you need, you can always try the free themes first before purchasing premium ones.
Conclusion
As we said in the intro, purchasing a premium theme for your WP site is a huge step forward for your site and career.
Once you decide on your budget and the type of theme you need, you can start looking for it. But remember, choosing a good marketplace is an essential part of this task.
No matter which one of the above-mentioned marketplaces you pick, we are sure it will help you find what you are looking for.