Part-3
So, you've tried all the methods for increasing Facebook traffic to your website which I have mentioned in my previous blog, you should look back to free ad creator by Adobe Express which allows you to effectively and rapidly do a thing about boosting Facebook traffic to your website. Now there's one important method remained which can devastatingly increase your website traffic i.e. Facebook Groups.
Facebook Groups
You may be wondering how Facebook Groups can help in enhancing traffic? May be some of you have tried out creating Facebook Groups, some may not but here I will tell you how to create Facebook Groups to increase traffic. Before jumping on to this, let us discuss, what is Facebook Group?
A Facebook group is simply a page created for an organization or business to promote activities. Any user can join the group and interact with each other.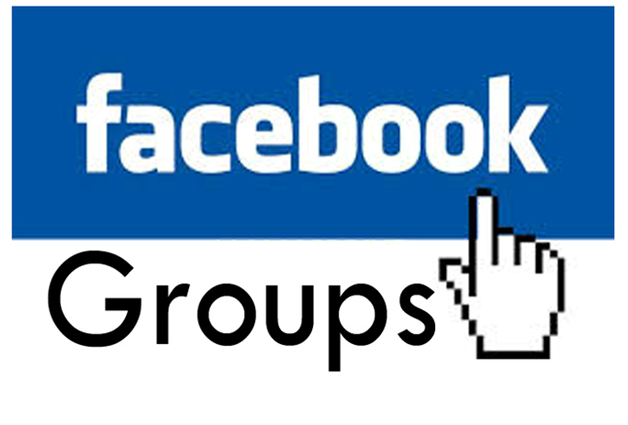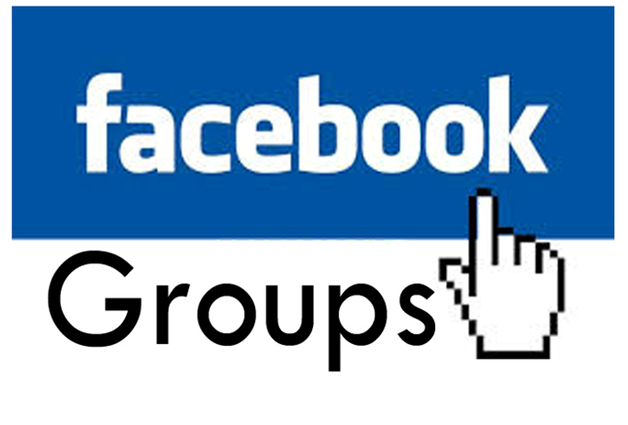 Most of the people get confused with Facebook Page and Facebook Group. So, I will explain the difference between both of them.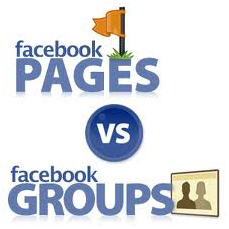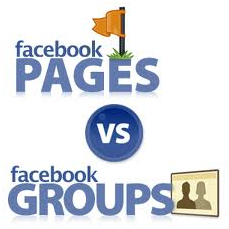 As per the official representatives of a public figure, business or organization can create a Facebook page. Unlike your profile page, anyone can view that page and can become member of that particular page.
But, if we talk about Facebook group is the place for small group communication to share their common interests and can express their opinions. Groups allows people to gather around a common cause, to discuss issues and organize activities.
So, this is the difference between Facebook groups and pages. Now, we will go further with Facebook group and analyze how much traffic you can bring to the website through these groups.
When users visit to your group, they want to know what you are offering, same as if a tourist visits a new city. But they will be engaged with group till the time they find interesting content or excepting that they've founded their type of people to discuss with. The active community can make your visitors to readers, readers to fans and also it can give you other advantages which will be useful for increasing traffic on your website.
How Use Facebook Group to Increase Traffic
If you want to get so many readers to visit your blog or website then you can accept this measure by sharing it with the community.
Audience Research into Blog
When you have that community to involve with your blogs or website, then you can guess it out what they want further to read and share so that you can let them engage with your post just by reading their comments.
As communities are for connecting people and provide members with the ability to strengthen their relationships. This can take off the pressure upon you than the one who is alone trying to write answers to user's questions and making them engaged.
As a host, you are responsible for cracking the conversation and you need to make sure that community grows up happy and healthy.
How to Create a Facebook Groups
So, guys! Is it that much difficult to create a Facebook Group?
Not exactly.
Create Facebook Group
If you can create your ID on Facebook, then it is not going to be a difficult task for you to create Facebook Group. After opening your personal account on Facebook, click to the dropdown on the top right-hand corner and you will click on create group as shown below: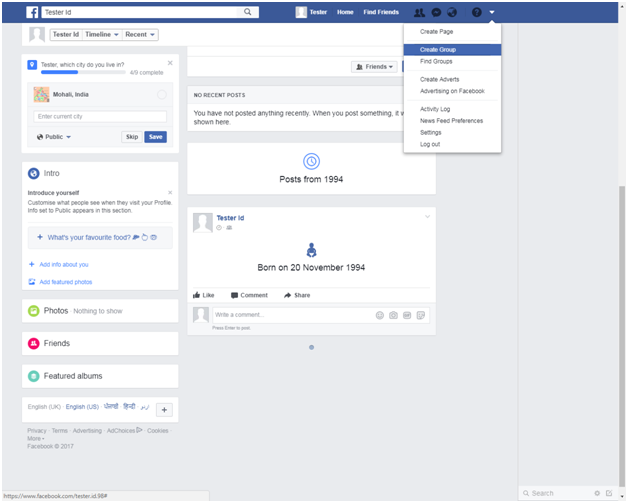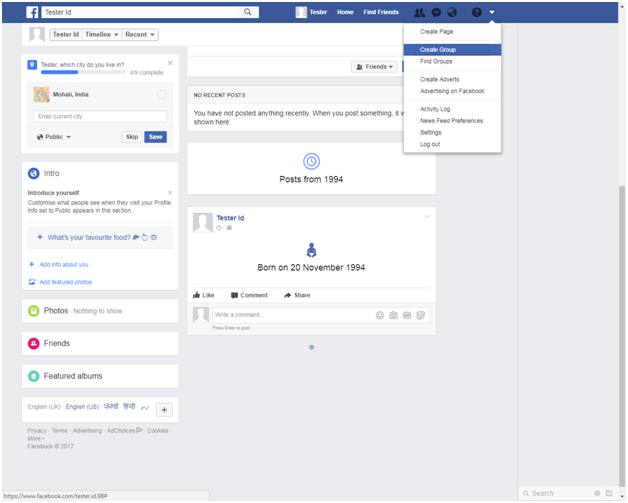 Name Facebook Group
You can name your group accordingly. You can also name it in terms of a community so that it will focus on the goals of your target audience.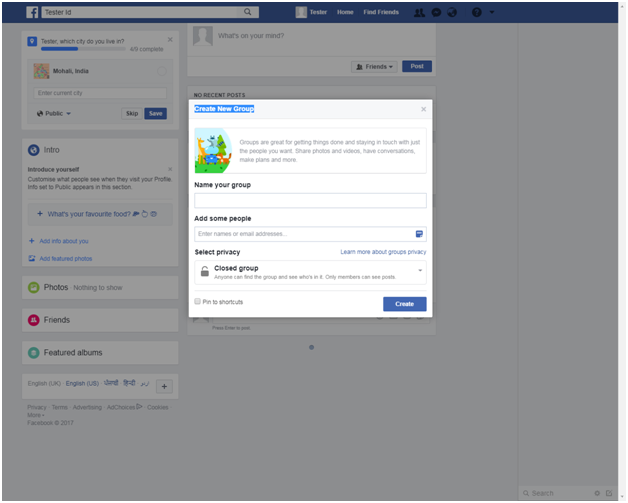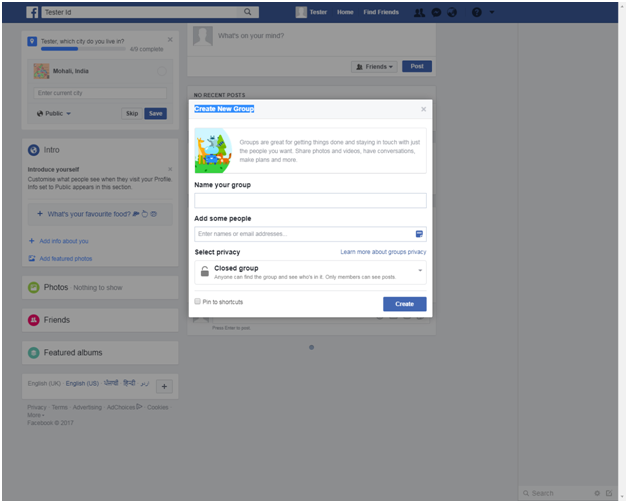 Facebook Group Privacy
When you are going to set up a group, you will add 1 member to start. After that, you need to choose group privacy. What I suggest is to choose Closed group as your privacy. It makes the community preserved to have a conversation that won't be public to whole Facebook network. Secondly, it will be discouraging from spamming it.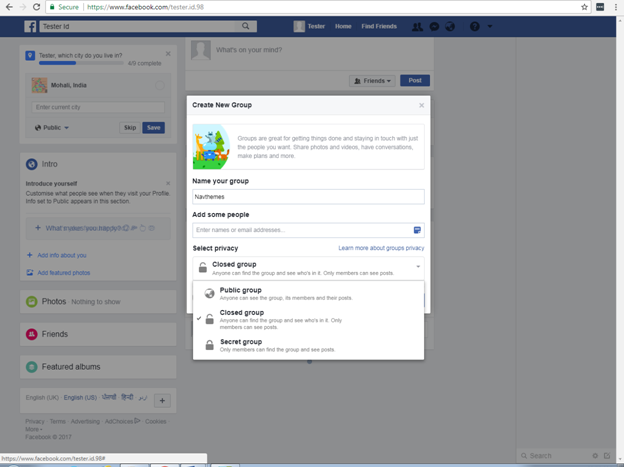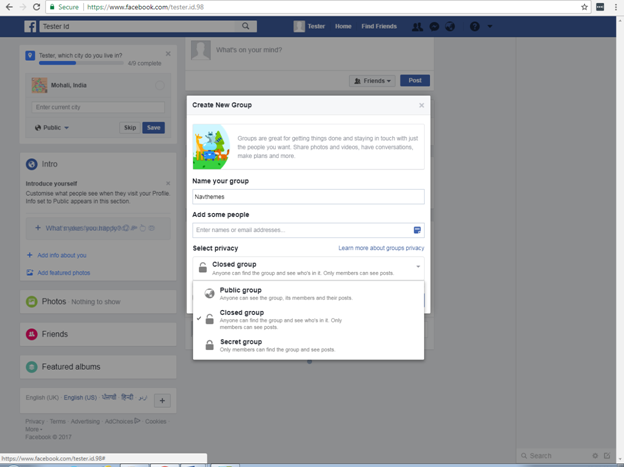 Make Your Description up to the Mark
Even if your group has the closed privacy, its extent will be still public but the conversation won't be. So make to write a perfect description for your group.
Choosing Accurate Keywords
Your Facebook group should be researchable on Facebook through keywords which could be set when you start your group. For example, if you own a blog about business, then you can set tags as per your business name. If the tag will get valid in case, it will pop up when you begin to type first few letters.
Upload Cover Page Image
If you want your group to look more visually appealing, then you need to upload an attractive cover image. Make sure your image is instantly recognizable to the people who are indulged with your blog's color palette and logo.
Create a Welcome Message
So, you might be wondering how we will be creating a welcome message. The WELCOME message greets your users when they join your group and let them know what is in actual in that group. Make sure to include all the details, for whom the group is, why the group actually exists and your vision for how will the members use the group and can pin the post to the top of the page. This is how the Welcome greeting will look like: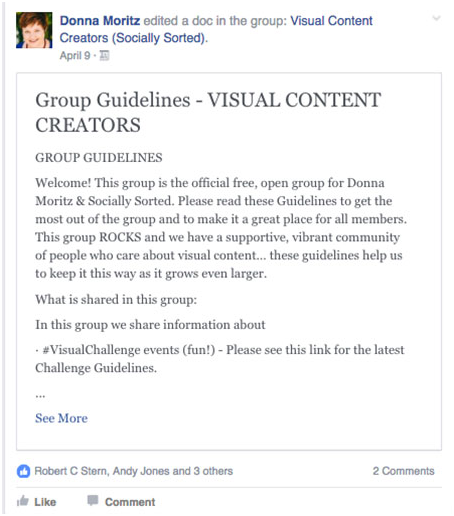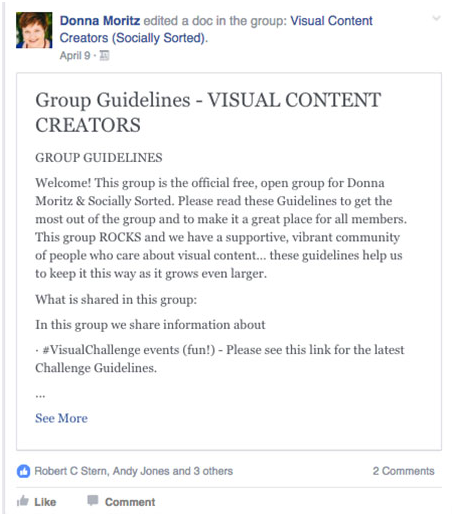 I know you will be curious to know now how to get most of the people in your Facebook group. So, let's start with it.
How to Increase Facebook Group Members
It may seem difficult to deal with, when you just initiating. Even many bloggers don't like to start groups because of the fear that nobody will join. Yes, we've some ideas for adding members to your Facebook members:
Send an Email to Your List:
Your subscribers can prove to be perfect candidates for joining your group. So, send a quick email to let them know that they can connect with like-minded people in the Facebook group.
Broadcasting Group on Social Media
Share your group link on Facebook, Google+ or any other social platform you have, when you will first start your Facebook group.
Promoting Group with Call to Action Button
It is really a good idea to include a call to action button at the end of your article. Just ask them to join your Facebook Group rather than asking readers to leave comments in the comment section.
So, now you have group members. Now how do you engage with the community and make that group a real community??
Bringing in Conversation
Unless someone breaks the silence in the group, your Facebook Group seems silent as a library. So, as an admin, it's your responsibility to crack the conversation.
To get the people into the conversation, ask your readers to leave a comment on the post itself, ask them to discuss in the Facebook Group while sending them email about a website. Give them specific points to discuss.
Post a few questions in your group to get the first few people response. For example, if you are building a Facebook Group about your language tutorials then you might ask what language you want to learn today, I will give a tutorial on that. When you just start igniting the conversations, the group will get alive.
So, just go and build a community that readers can't wait to join. You know your target audience. Start your Facebook group and gather your members. Now, you can imagine how Facebook Group helps in bringing more and more website traffic which is our main motive.