If you are a blogger or have hopes of becoming one in the near future, chances are you already know that you're not just going to open your WordPress dashboard, create a few posts, call it a day, and enjoy major success.
It takes a lot of effort to make it as a #blogger, and that effort becomes all the greater when you haven't got the proper #tools at your disposal.
Click To Tweet
Luckily, there are plenty of them out there that can save you some time and help you become more productive, safe, organized, and thus more successful. You just need to know which ones to choose and understand what they can do for you.
Of course, some of them are more important than others, as they make a significant difference to your site. For example, they help you not lose your data upon a major crash or make sure your visitors are up to date with some maintenance work being done on your site. While others just help you along the way and make everything a bit more manageable.
So, let's take a look at some of the top tools you can get to help you in your journey to success.
1. WP Reset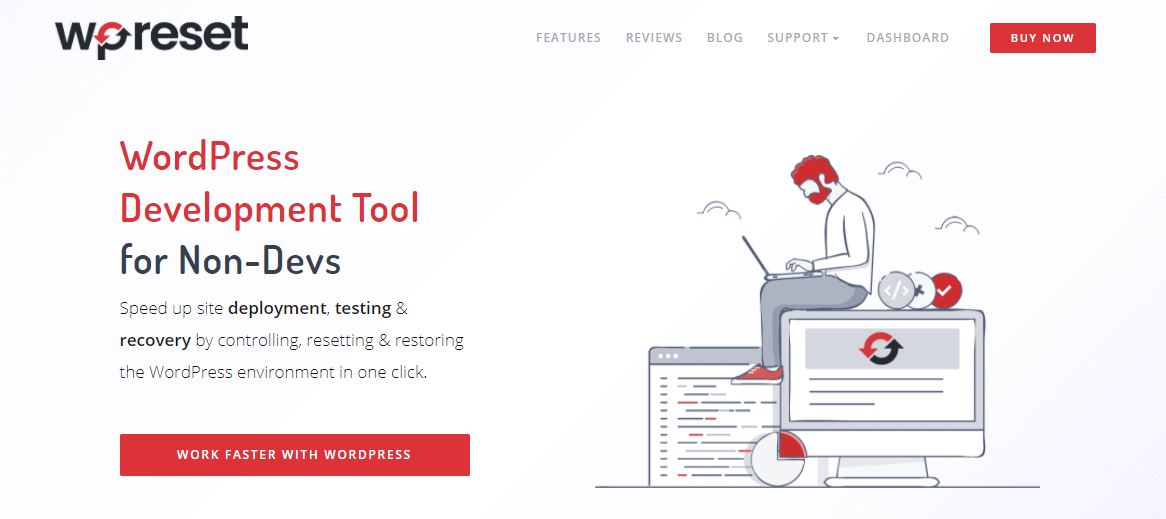 WP Reset is a WP plugin aimed at helping you keep your site in order and never lose anything valuable. What it does, in essence, is the resetting of your entire site or just specific parts of it.
Thanks to its built-in database snapshots feature, you can also revert your site to a previous state with a single click. Plus, it features more than one fail-safe mechanism, so you never lose any data by accident.
This can greatly aid you in testing new features, plugins, themes, etc., as well as in debugging your site when any problems occur. What's more, this plugin can speed your site up significantly.
2. Coming Soon & Maintenance Mode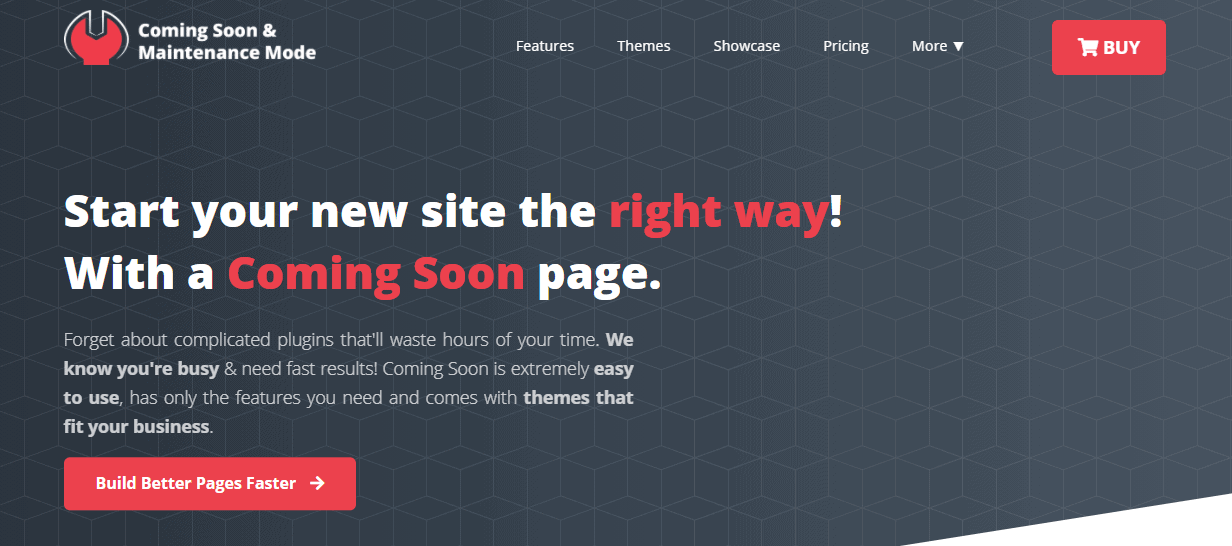 Every site owner knows that when some work is being done on a website, you can't just leave it unfinished or broken. You must inform your visitors about what's going on, so they don't just click off thinking that what they're looking for was never there in the first place.
With the Coming Soon & Maintenance Mode plugin, you gain the ability to create visually appealing coming soon/under maintenance pages faster than ever before.
You also gain access to over 170 themes and 2 million free images to perfect your design.
It comes with the ability to collect email addresses, and its SEO setup is top-notch. This can save you a lot of time when starting a blog, as you can launch it and still get some work done behind the scenes without harming your blog's ranking or appearance.
3. Google Analytics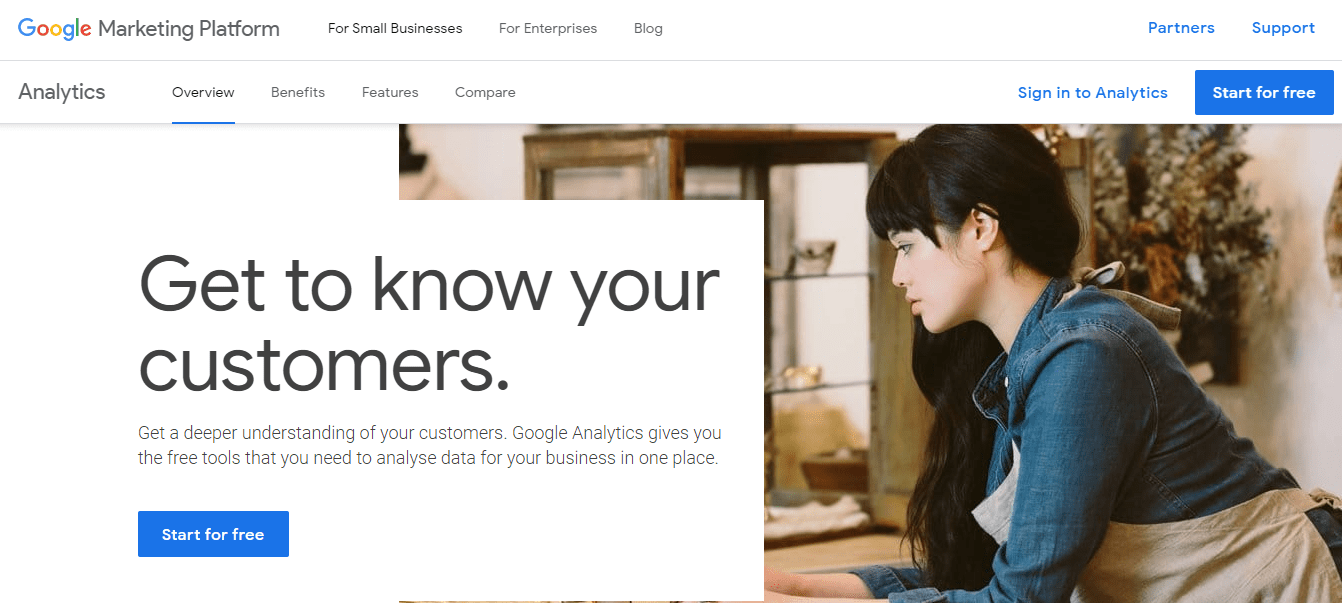 This one is pretty self-explanatory, but that doesn't mean it's not worth a mention. Google Analytics is a very well-known tool used in multiple industries.
Bloggers love it because of its ability to give you valuable insight into your audience. It includes things like understanding how your site performs on all fronts, machine learning that hones in on the data collected so you can truly make the most out of it, and a connection with advertisers.
All of these features combined can help you tap into any market and make sure you understand what you're doing and why.
4. BackupGuard WordPress Plugin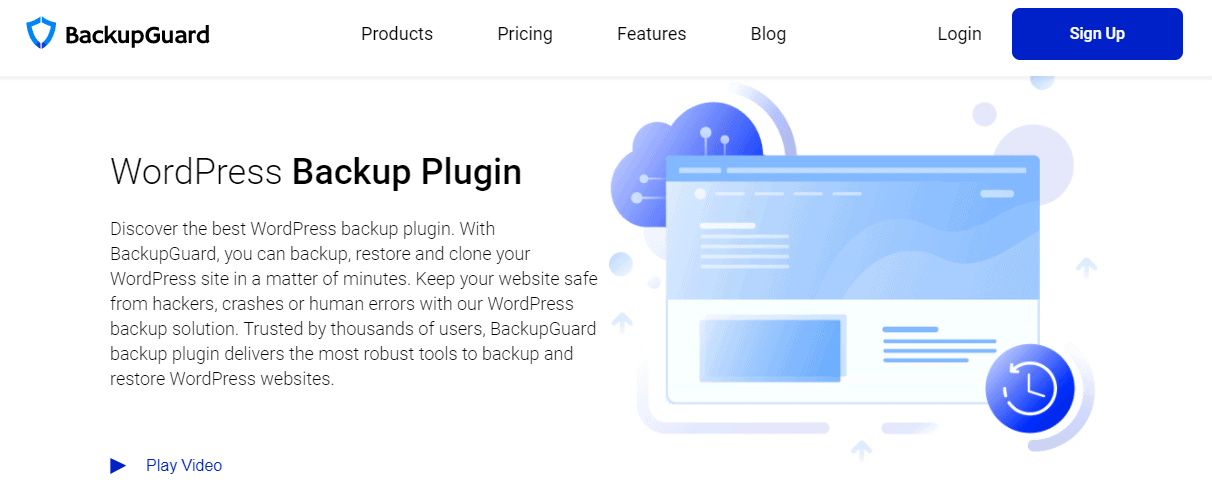 The reason why we've also decided to mention a backup plugin is that if you lose a lot of data stored on WP and have no way of retrieving it, you're also bound to lose a lot of time trying to set everything up again.
BackupGuard WordPress Plugin has a one-click WordPress backup feature, the ability to upload your data onto a cloud, as well as a WP site migration feature.
Plus, it comes with a security plugin included. And what's more productive than taking care of two major website concerns at once?
5. Hootsuite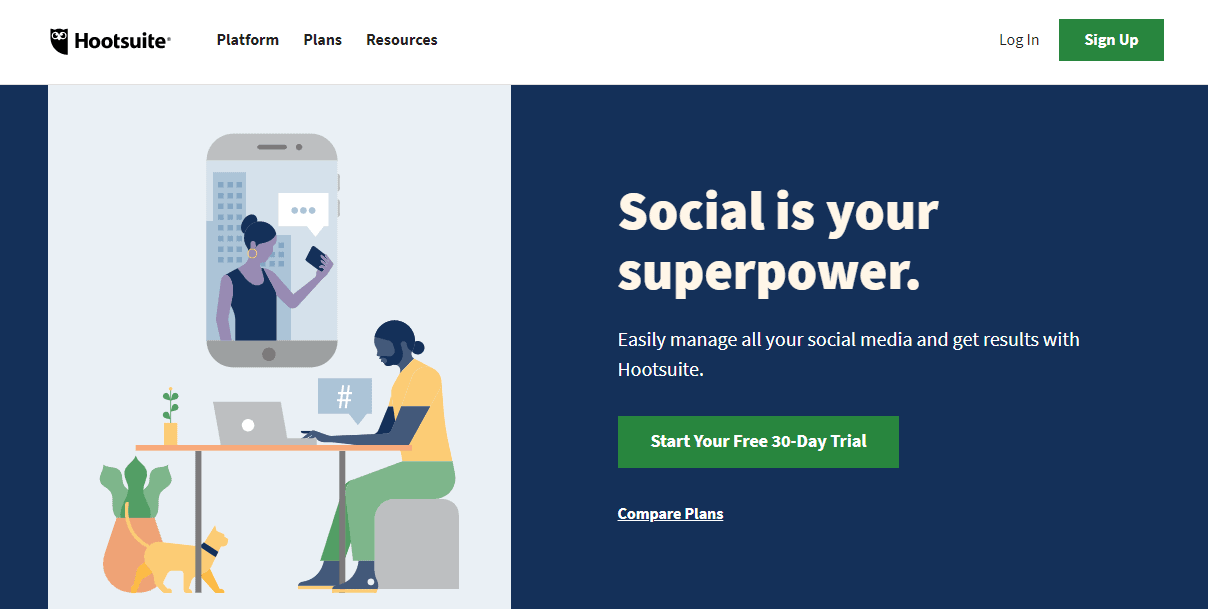 Hootsuite is a tool that can help anyone looking to dip their toes into the world of social media marketing. It allows you to plan your posts, create alongside your entire team and schedule everything on a single dashboard.
You can also fully connect it to WordPress by getting the WordPress to Hootsuite plugin that lets you auto-post your pages or add completely custom post types to your Hootsuite account.
6. Mailshake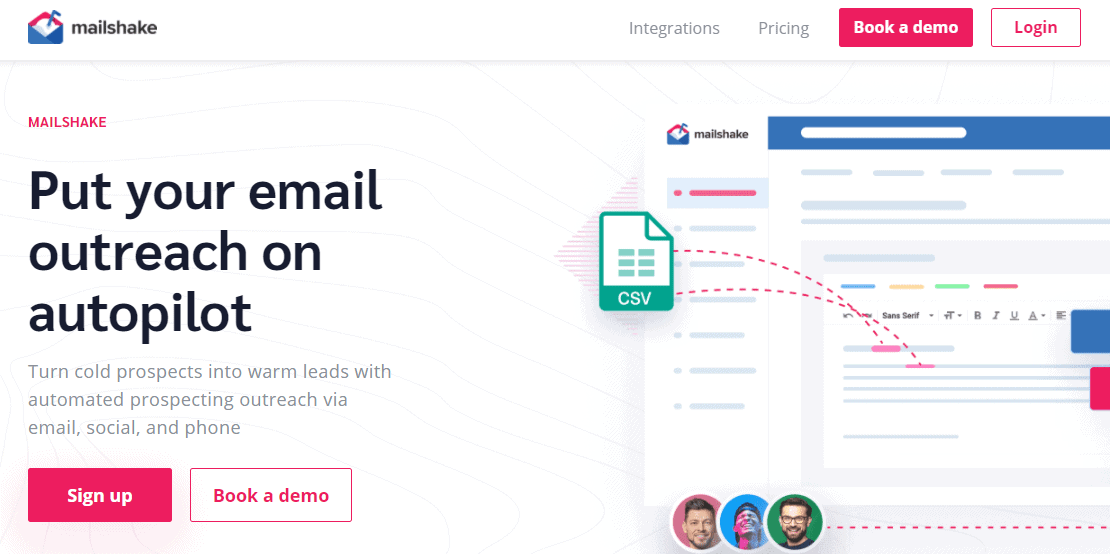 Mailshake is an email outreach tool that takes your email campaigns to another level. It helps reach a much higher number of potential leads as well as ultimately convert them by making sure the campaigns are personalized, easily accessible, and fully automated.
With it, you can also monitor your leads and every reply your emails receive. Plus, all it takes to integrate it with WP is a single click.
7. Wordable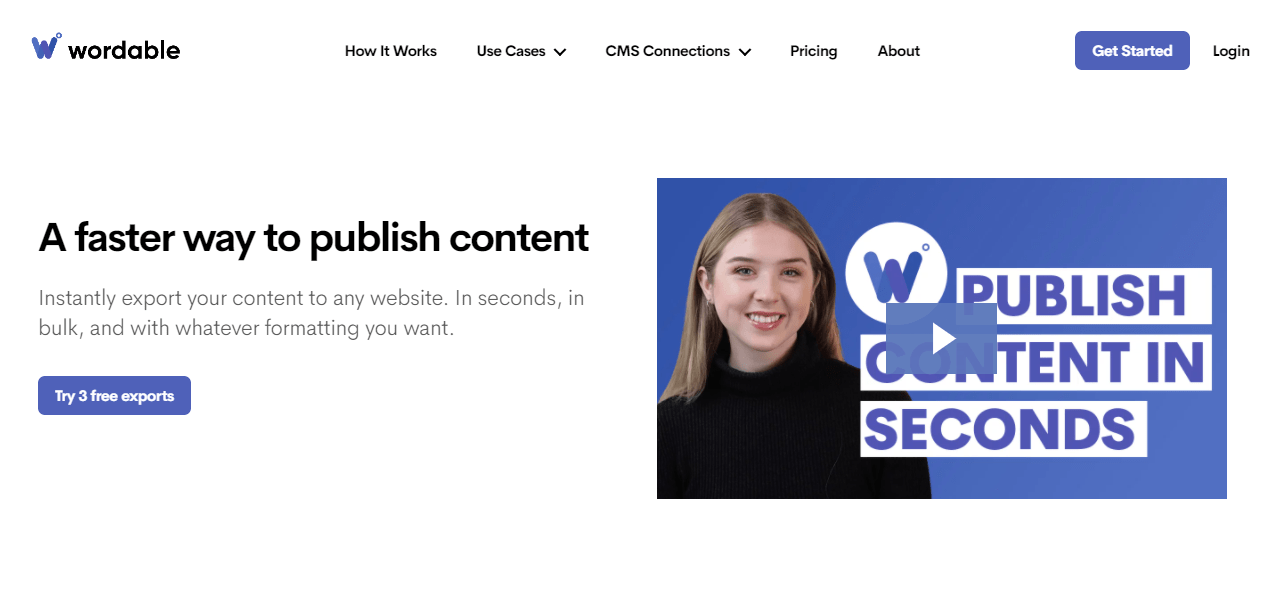 Wordable could be your one-way ticket to saving yourself heaps of time in content exporting. If you choose to get this tool, you'll be able to write in any app of your choice while simultaneously editing your texts as if you were working within the WordPress dashboard.
You can put H1 or H2 tags on your titles, drag-and-drop images into the text, etc. Once your text is polished and ready to go, all you have to do is select the docs you want to export (this can also be done in bulk) and click a button. And voila! Your content is up, either as a draft or a published article, with all the formatting already applied.
8. Optimole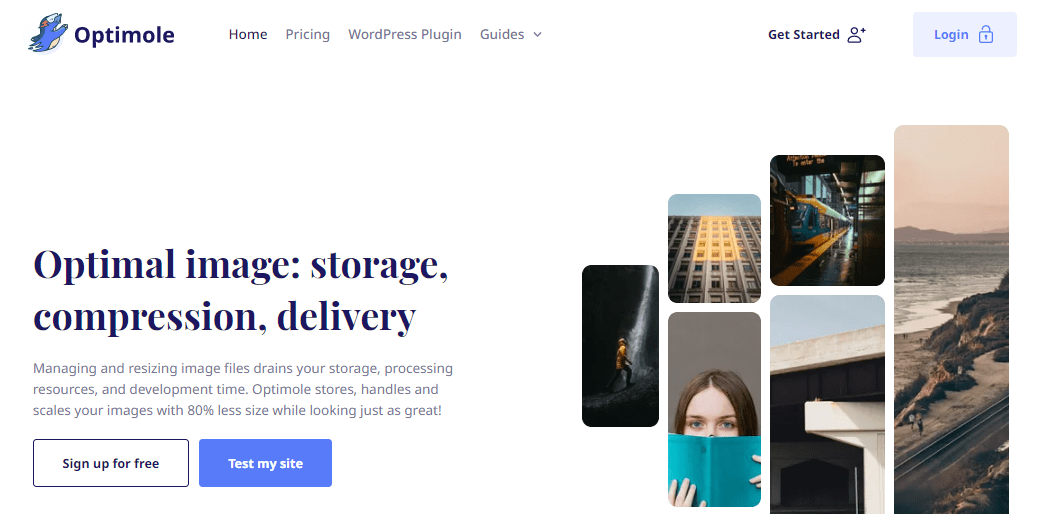 Optimole is a simple image compression tool. While this may seem like an odd choice at first, in order to have a fully functioning optimized blog, the images posted on it can't be too large, but they still need to be of high quality.
And that's where this app steps in. It scales and compresses your images in real-time. And depending on what your site is about (photographers might need to preserve quality as much as possible), it allows you to compress and change your image's size and pixel quality.
9. Easy Affiliate Links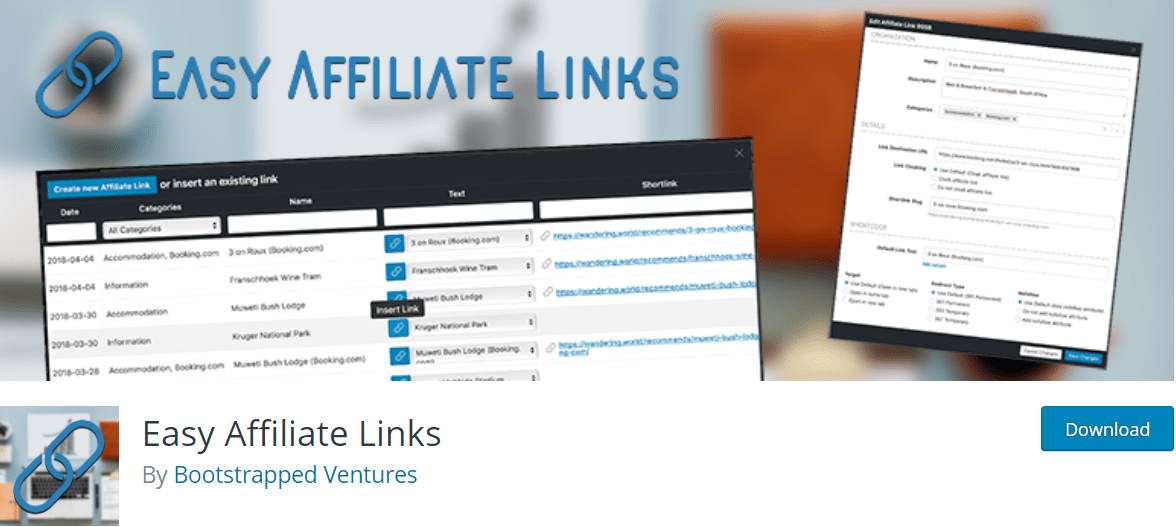 Easy Affiliate Links is a WP plugin that aims to make affiliate link management simple and efficient. It enables the user to create shortlinks if what you're after is cloaking them, import or export affiliate links to/from XML, and track both monthly and lifetime clicks for each link.
10. Fyrebox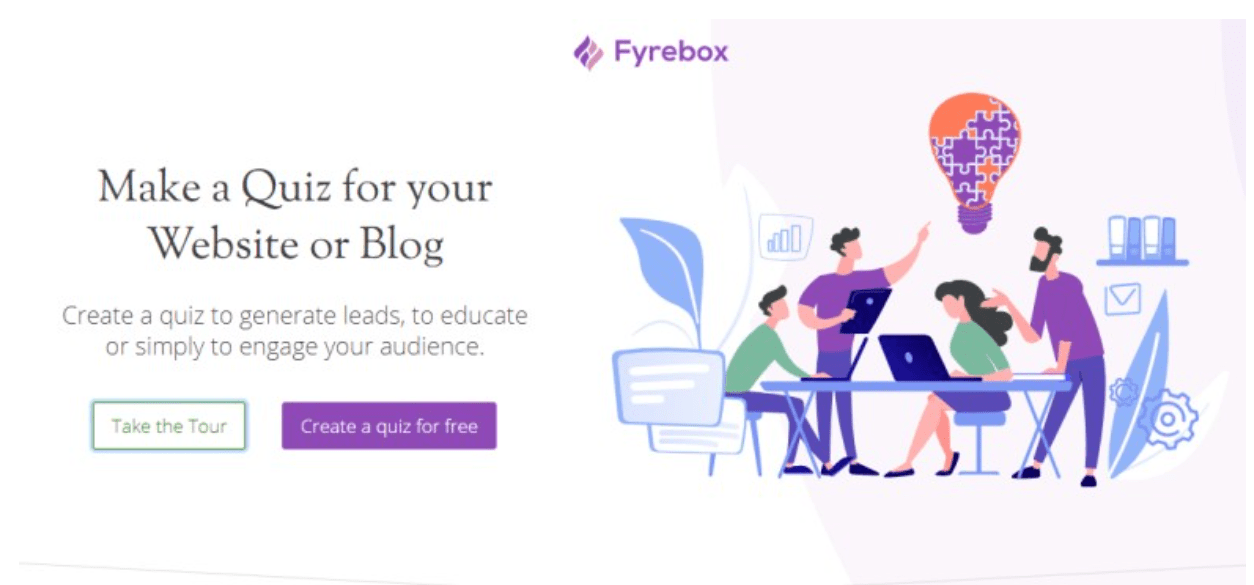 This one may be a tad niche. However, interactive content is growing in popularity and has proved to be really good for SEO. Fyrebox is a free tool that allows you to create interactive quizzes you can add to your pages in mere minutes. Imagine how much time you would have to spend on something like that if you were to code everything manually.
It's extremely easy to use and comes with responsiveness testing, so you can make sure the quiz looks perfect on any screen size.
It's really straightforward and can be incredibly beneficial for anyone working in digital marketing or anything similar to it.
Is this all there is?
Of course, there are plenty more tools you could use in order to boost your productivity and optimize your site. These are just some we find useful.
But one thing we can promise is that if you want a helping hand in some of your tasks, these tools will get the job done and get it done well.
Hopefully, some of these recommendations were helpful to you, and you are now one step closer to perfecting your content creation routine, as well as your blog.