Probably the most controversial type of advertising that gets an equal amount of love and hate, that offers numerous pros and cons, and that carries some risk as well as has high potential, are the popup ads.
Popup ads have been around for decades in various shapes and forms that have all caused mixed reactions in the audience. So what's the deal with popup ads?
On one hand, they can sometimes annoy your users, or even make your website come off as a bit spammy, which is something that we want to avoid for the sake of maintaining a good user experience. On the other hand, they are all over the place, even on top-notch websites, which is a clear indicator that they do achieve a certain level of effectiveness.
Looking for the perfect plugin for creating #popups? Here's a list of the best #plugins of that sort available on the market!
Click To Tweet
Although they have their downsides, if you keep the design of your popups clean and the information they contain clear and concise, they can turn into a true gem of online advertising.
Sounds crazy and totally unbelievable? Well it isn't, and here is why:
They are fully customizable
You can play around popups as much as you like until you create something that is visually appealing but still effective.
Popup ads are significantly cheaper than many other advertising methods.
Since popups are so "in your face", you have a 100% guarantee that the users will see them. Unless they have a pop-up blocking software of course.
They expand your email lists and increase the number of subscriptions with a conversion rate of 3.09%
With their amazing conversion rate popups can compete with some of the most popular advertising platforms, those being email with a conversion rate of 5%, Instagram with a conversion rate of 3% and Twitter with a conversion rate of 0.5%.
A combination of low price and effectiveness is what popups are all about, and taking into consideration the value they can have for a business, it's no wonder they're so widely used
The easiest way to add popups to your site is with a plugin, but which plugins are the best on the market?
Exploring exactly that is what we will dedicate the rest of this article to. So let's get to know the top 4 best popup plugins!
1. Ninja Popups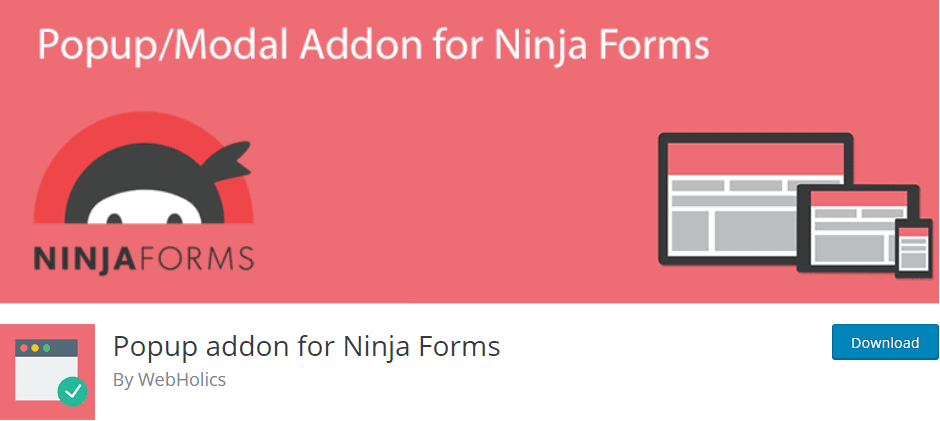 Ninja Popups is one of the most popular plugins on the market that provides you with a perfect balance of functionality, price, and features.
It works with the help of a drag-and-drop visual editor which makes it super simple to use and requires no coding knowledge on your part. So regardless if you are a beginner or an advanced user, with Ninja Popups you will be able to create any desired popup in less than a minute.
If you are the type of person that enjoys having lots of useful features, then you're in for a treat with this plugin. Its features include:
A popup that can be triggered after scrolling X% down the page.
A popup that can be triggered after X seconds of mouse and keyboard inactivity.
Google Analytics Event Tracking integration.
Integration with multiple mailing systems, such as MailChimp, GetResponse, InfusionSoft, JetPack, ConvertKit, etc..
Insights into which popups do the job and which ones aren't as effective.
With tons of other features for you to explore and an affordable price of $27, this plugin could definitely be a perfect addition to your plugin arsenal.
2. Popups – WordPress Popup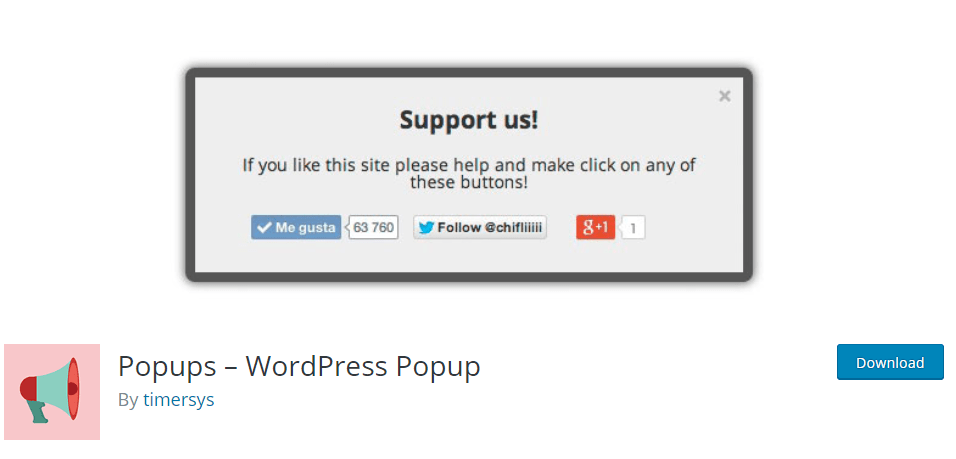 WP Popups is a very lightweight plugin that is extremely easy to use but is still packed with features and customizations that will enable you to create your ultimate popup ad.
Using this plugin you can adjust the position of your ad, its size, animation, color, border, shadows, upload images to it, set trigger times and pages, basically do anything that will turn your popup idea into reality!
When it comes to features, WP Popup offers:
A/B testing
Analytics
Email marketing
Over 30 display rules
Multiple positions and triggers
A template builder
Mailchimp integration
All of this comes included in the free version, but if that isn't enough, you can go for the premium version and snatch up features such as an age verification addon, geolocation, a scheduler, zapier integration, a leave notice addon, and plenty of other ones as well.
3. Bloom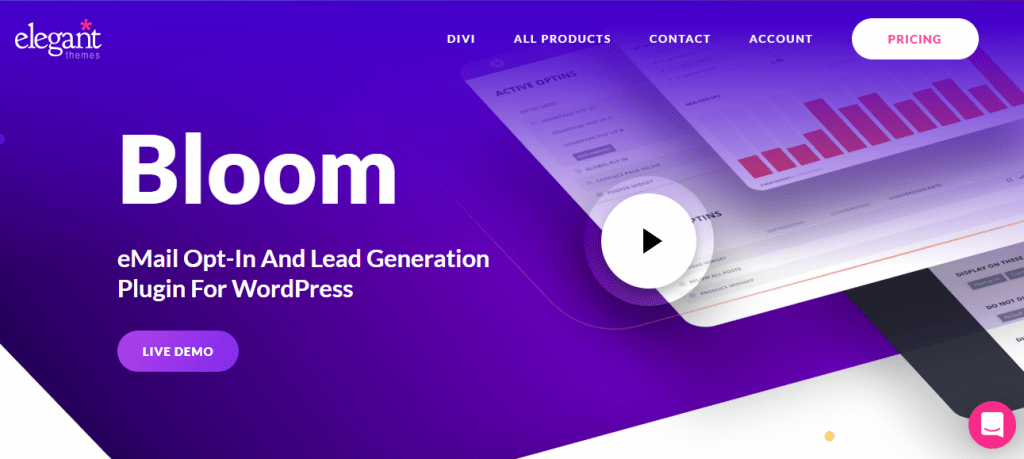 Brought to you by Elegant Themes, Bloom is a plugin that excels in versatility and functionality and is also loaded with features
Apart from enabling you to create popup ads, Bloom offers:
Automatic opt-in fly-ins
In-line opt-in forms
Below content opt-in forms
Widget area opt-in forms
Require opt-in to unlock content
But focusing solely on its popup creating capabilities, some of the features you will be provided with are:
Time delay
Bottom of the post popup activation
Popup activation after scrolling X%
Popup activation after commenting
Popup activation after purchasing
Popup activation after inactivity
In addition, this plugin is integrated with 19 email marketing systems, over 100 pre-made templates plus an ability to create your own, image orientation options, and much more.
When it comes to pricing, Bloom comes included in the Elegant Themes membership, the membership costs $89/year and comes with 87 premium themes alongside two other plugins.
While Bloom does fall into the more pricey plugin category, it is something that offers plenty of flexibility and that will certainly live up to your expectations.
4. Elementor popups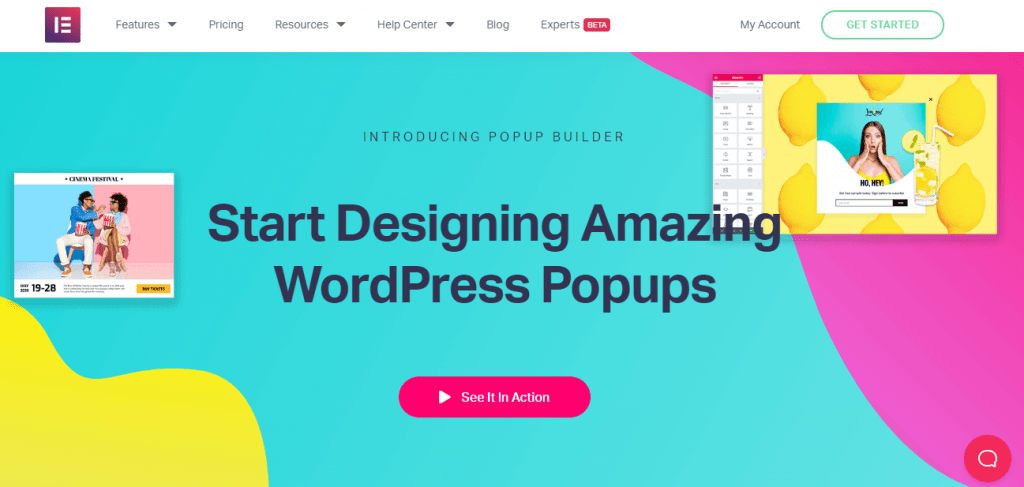 Last but certainly not least, we introduce to you Elementor Pro, a plugin that is a mixture of stunning designs, countless customization options, and real value.
The creators of this plugin proudly state that it is a design-oriented popup plugin, which gives you: the ability to add WordPress content directly into a popup without any coding, various templates, widgets, email opt-in forms, buttons and dynamic content.
Furthermore, the features of this plugin include:
Email subscription integration
Promotion & sale banners
A welcome mat
Exit intent
Announcements
Lead capture
On top of all that, this plugin will come with over 100 popup templates and widgets, responsive layout & style control, and entrance/exit animations.
Without a doubt, this plugin is the full package that can provide you with full control and customizability in the popup creation process. The plugin comes included in the Pro version of Elementor which costs $49 for a 1-site license.
Conclusion
Popups if used properly, can deliver exceptional results.
As we said earlier in the article, studies have confirmed that the conversion rates of popups can come head to head with the conversion rates of some of the most popular advertising channels.
Taking into consideration that almost 300,000 websites use popups regularly, it's clear that they can do wonders for your email lists and subscriptions and will always grab the user's attention, all of that for a fairly low price.
When creating popups just try to remember to keep them clean and not too intrusive (for example, by not showing them immediately after a website has loaded) and you will for sure be able to reap all the benefits they can provide.