Search engine optimization should not be overlooked if you want to get more #traffic and beat your #competition.
Click To Tweet
Luckily, some tools can help your SEO and give the best results possible. The tools on this list combine many features, saving you a lot of time, and money by providing a one-stop-SEO-shop.
1. Seodity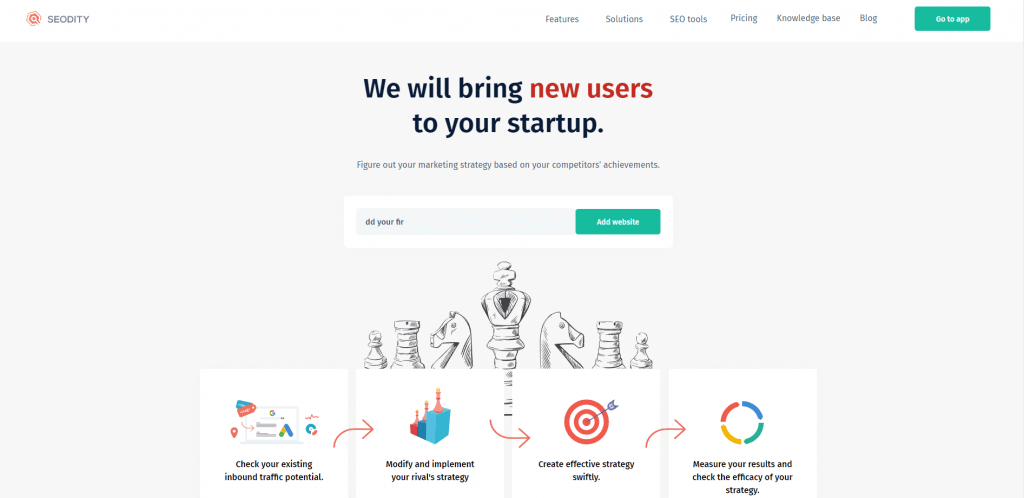 Seodity is an excellent tool for keyword research. With Seodity, you can survey both paid and organic traffic of high-volume keywords that appear on a single page or any website in general.
The keywords your competition uses in their Google Advertisements can all be inspected thoroughly. Plus, you can also get ahold of the copy of the advertisement. That way, your team can work out a top-notch strategy.
Pages with a lot of traffic can be checked to find out what kind of content works the best in Google's eyes. Your competitors' backlinks also contain valuable information that can help you with your SEO performance since as it allows you to spot any issues.
Some other features include an automatic comparison of your and your competitors' keyword rankings so you can find breaches in their SEO tactics. You can also use Seodity to follow keyword positions across all devices and even find out how your SERP positions have changed thus far, right from the beginning.
2. Ahrefs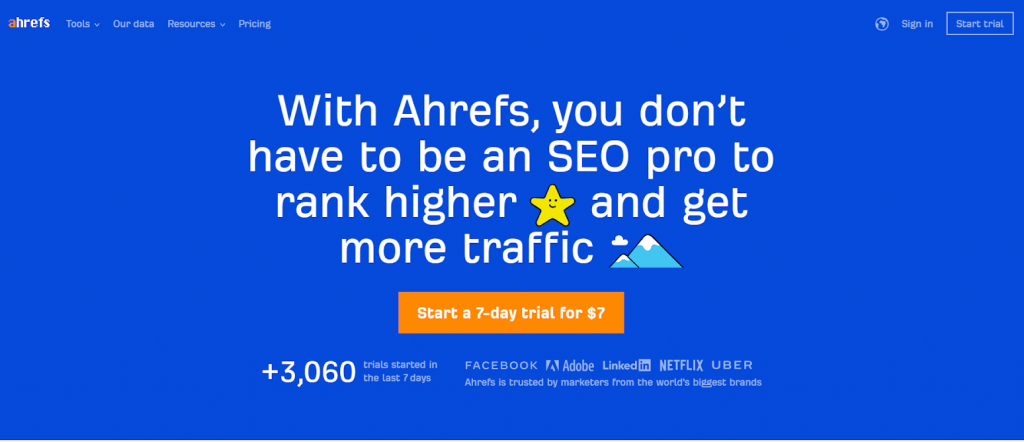 Ahrefs is a Chrome extension that lets you explore websites in detail via page-crawling. This process gives you a nifty SEO health score for any website. Best of all, it is all visualized data, so you can read it quickly.
The tool also checks out if the website has any potential SEO issues, notifies you of them, and even gives you some tips and tricks on how to fix those. The site crawling does not take much time and is pretty customizable.
You can also choose not to crawl any peripheral segments, so it works even faster. Simply set those parameters to either skip or include specific parts of the website you are or are not interested in.
Ahrefs also grants you the ability to survey your site and find out if it has any of more than one hundred SEO issues. Additionally, you get them in a list, categorized by their type for extra efficiency of data surveillance. You can print the visual reports in colored charts to read that data more easily.
3. Mangools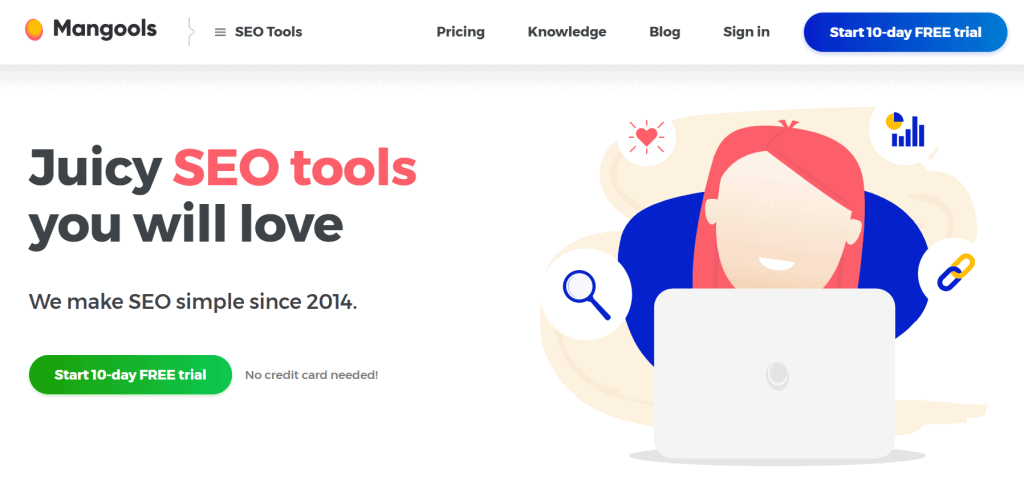 Mangools has quite accurate search volumes. The search engine results pages can be checked out for any location. Just pick one and start the process. The search results can be inspected in great detail, the CTRs, and more than 40 SEO metrics. Tracking your placement doesn't get any quicker than this.
Setting up interactive reports and sharing them with your team is also extremely helpful. Notifications can be turned on so you can be up to date with anything and everything. In addition, the tool's accuracy filters allow you to spot the best kind of backlinks.
Comparing your site to your competitors' is also possible, and you get their profile insights and metrics concerning their popularity. Best of all, Mangools is easy to use since its interface is simple.
4. Serpstat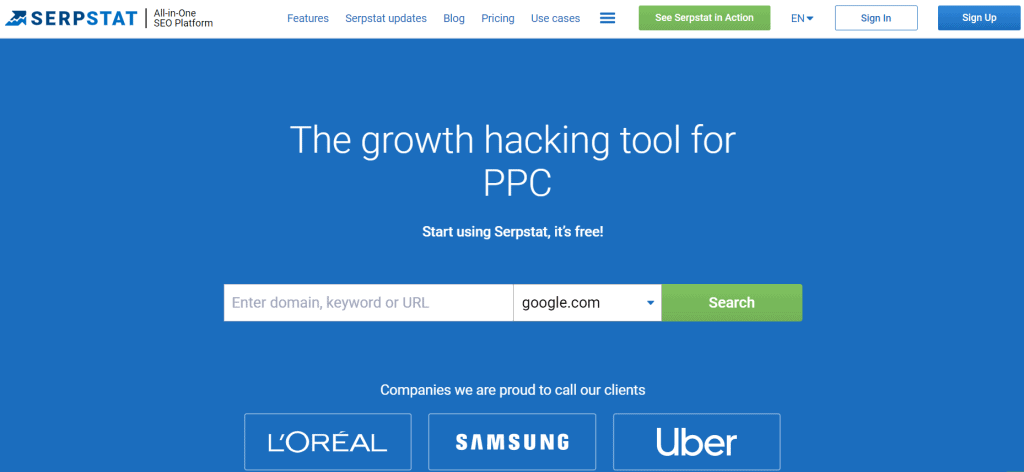 Serpstat is a good way to dig up your competitors' rankings in SEO and PPC. You can also inspect their pages thoroughly, see the keywords they use, and note the amount of traffic they get on their site. The tool provides you with information about the estimated budget of a website and its ranking.
You can also find advertisements that can get you more sales. Information about trending landing pages and the products they promote is also a handy thing to check out when optimizing for SEO.
Amongst other useful features, you can take advantage of backlink analysis and Serpstat's site audit tool that will allow you to fix any optimization issues quickly.
5. Keywords Everywhere
Keywords Everywhere is mostly focused on discovering the best and most relevant keywords, as its name suggests. It uses the Google Trend service to gather approximate monthly search volume information. And this data goes back to 2004. With its help, you can find the top 5,000 keywords, the top 20 Google search results, and the site's traffic volume.
The data you collect with the tool's help can be downloaded in Excel, CSV, or PDF format. This extension should save you a lot of time since you don't have to use a keyword tool and Google Keyword Planner since Keywords Everywhere provides you with both.
Conclusion
SEO optimization is essential to make your website more visible and get more traffic.
The tools on the list can all be installed in a minute, and the interfaces are as simple as possible. You don't have to be an expert to use any of them. But we do have to mention that Seodity is still our first choice, providing everything you need to set your SEO right.