WordPress is a very simple and free CMS platform with many amazing features and customization possibilities. It can be used for developing any type of website, whether it is for a small business or large enterprise.
Wondering if #WordPress is the right choice for you? Take a look at all the #benefits that come with using the platform!
Click To Tweet
Here in this article, we will look at some major benefits of using WordPress for your current and future websites. But before we proceed to go over the benefits, we will discuss why WordPress is better than its competition and who its competitions.
So, let's get started!
WordPress Vs. The Competition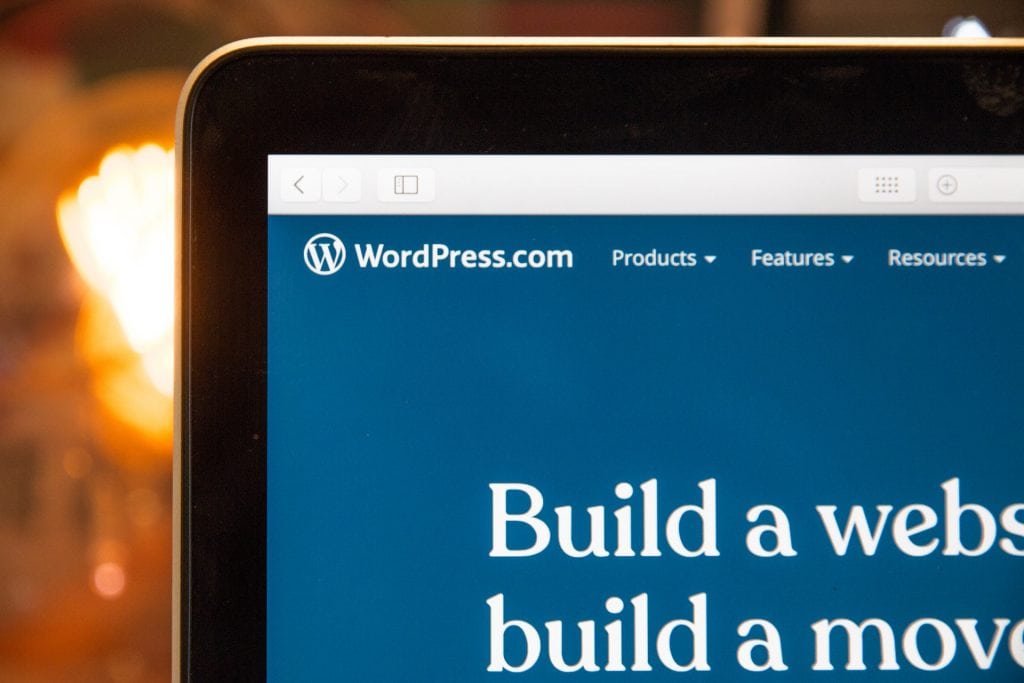 WordPress is on top of the list of the most highly used website builders, followed by Joomla & Drupal. All of them are completely free to download, come with many add-ons that are intended to provide specialized functionality and usage, and all are customized easily to suit the different and unique requirements of their users.
However, both Joomla and Drupal need some level of technical understanding and familiarity with programming languages and HTML. WordPress on the other hand can be used by experienced users, but it also includes many good features for beginners allowing them to set up their website much faster without any knowledge of coding.
Why Using WordPress is the Best Option
We all know that WordPress is one of the best site builders and is much ahead of its competitors, Joomla & Drupal. It's leading the entire market by powering over 67% of the total number of websites that use a CMS. Joomla comes second with 11% and is followed by Drupal with 7%.
Even though WordPress was just a blogging platform, it became quite complex over time and one can now use it to create and manage any type of website, including eCommerce sites. Plus, with WordPress, you may create an online shop and still use the website for something else. Unlike Shopify, Magento, and OpenCart which are made only for eCommerce, and cannot be used for multipurpose websites.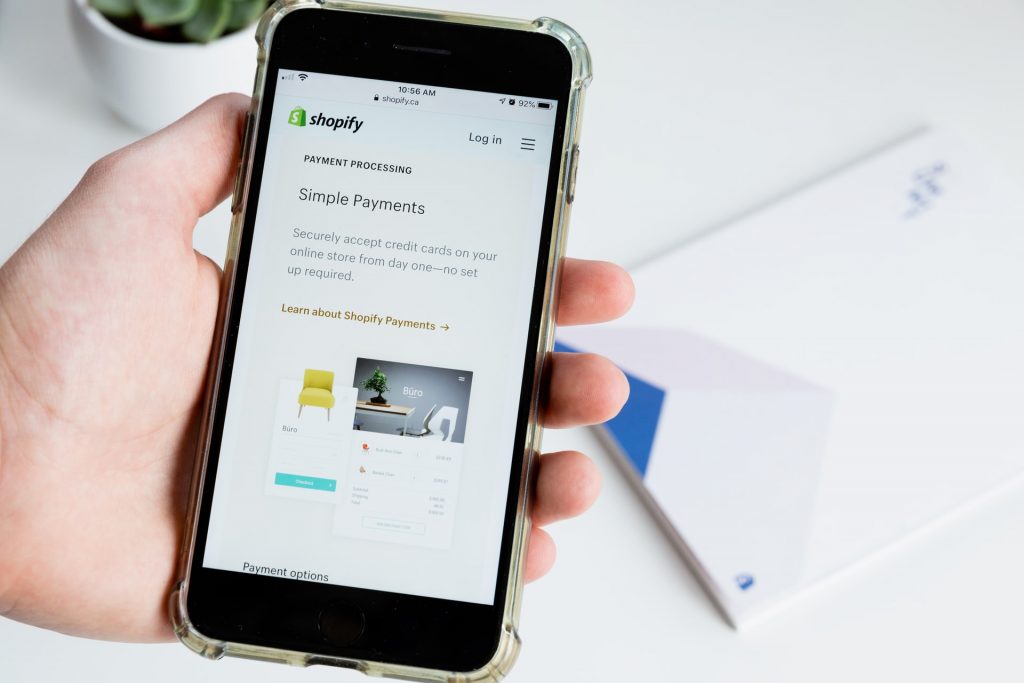 WordPress allows you to have overall control of your website. And besides the fact that you may combine your internet store with other things, such as corporate pages, portfolios, blogs, and more, it offers plenty of plugins, themes, tools, and integrations with a lot of modern services.
WordPress is highly compatible with anything on the internet. Free, cheap, and premium services. Thus, there is a huge variety of tools at different price points that will fit your budget and preferences.
And while other platforms, such as Magento, are intended only for professionals and come with a complex and difficult interface, WordPress is actually user-friendly and easy, thus everybody will be able to handle it very well.
Also, working with the WordPress platform is the piece of cake, since it comes with an intuitive interface. And despite having a very simple design, it's the best development resource for the designers and coders out there.
It allows you to use your best coding skills for creating your own unique designs, features, or any other things that you want.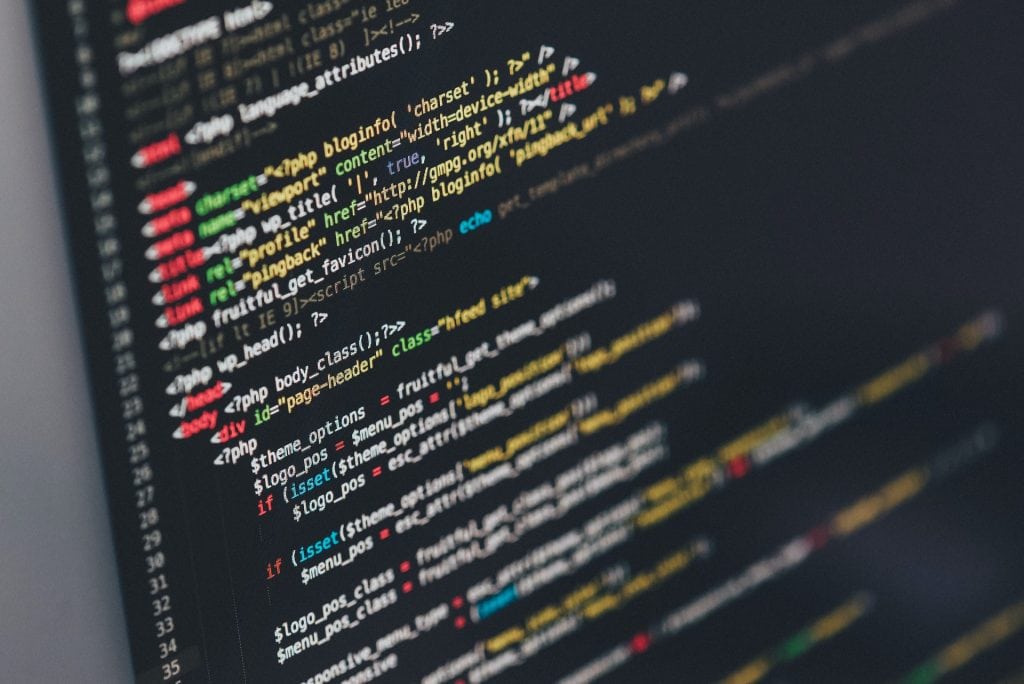 All in all, using WordPress to create an online store or any type of website, seems to be the best choice out there. No doubt, they might charge you when you want to include some of the advanced features; however, you will for sure have complete control over your website.
Benefits of Using WordPress
Launching any business online isn't very simple, and since the initial investment is a bit much, you might be tempted to try out your luck on your own instead of working with professional designers. Even if you have the website designed by professionals, when it's time to manage it on your own, you only will have to make some important decisions like what CMS to use.
Why? Well because this decision can impact your site's speed, functionality, look, activity, and everything in between. So, with having this in mind, here are some reasons why specialists recommend WordPress.
Simple to Use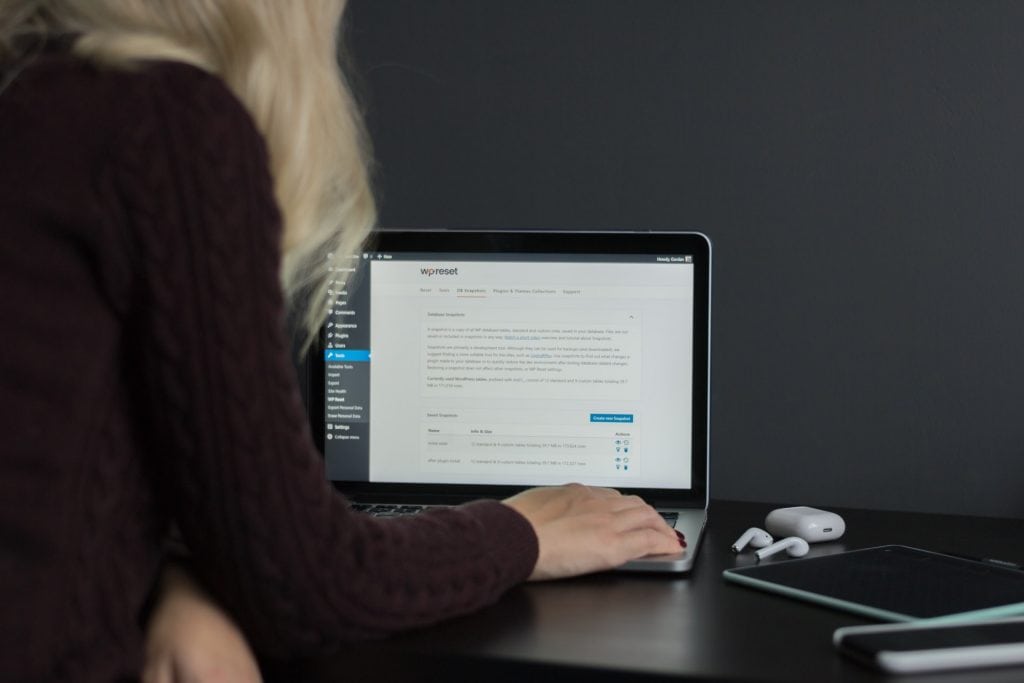 This is one important quality that has helped WordPress to overthrow its competitors such as Joomla and Drupal. It is also what makes WordPress the best choice for web developers regardless of skillset, since it eliminates the need to master CSS, HTML, PHP, or other complicated technologies.
In WordPress, you do not need to deal with any kind of coding if you do not want to. Instead, you can select a template for your WordPress site or work with a professional developer in case you are looking for unique and custom web design and need some special features.
WordPress allows you to save the time you would otherwise spend in learning web design and it might even give you a little more time to devote to other important areas and activities of your online business.
Innovative and Stable
Just like your mobile phone, even WordPress stays updated with the newest technologies, user needs, and trends.
The purpose and function of a website will change with time, and thankfully, WordPress is up to such a task. The regular updates mean the content management system stays relevant, problems are quickly resolved, and exciting and useful features are regularly added.
Makes Engagement With Your Targeted Audience Simple
Connecting with your targeted audience is very important in case you wish to improve your brand's credibility. By using different media tools from WP, you can engage with your audience easily, anywhere, thus garnering high brand visibility and traffic for your website.
Flexible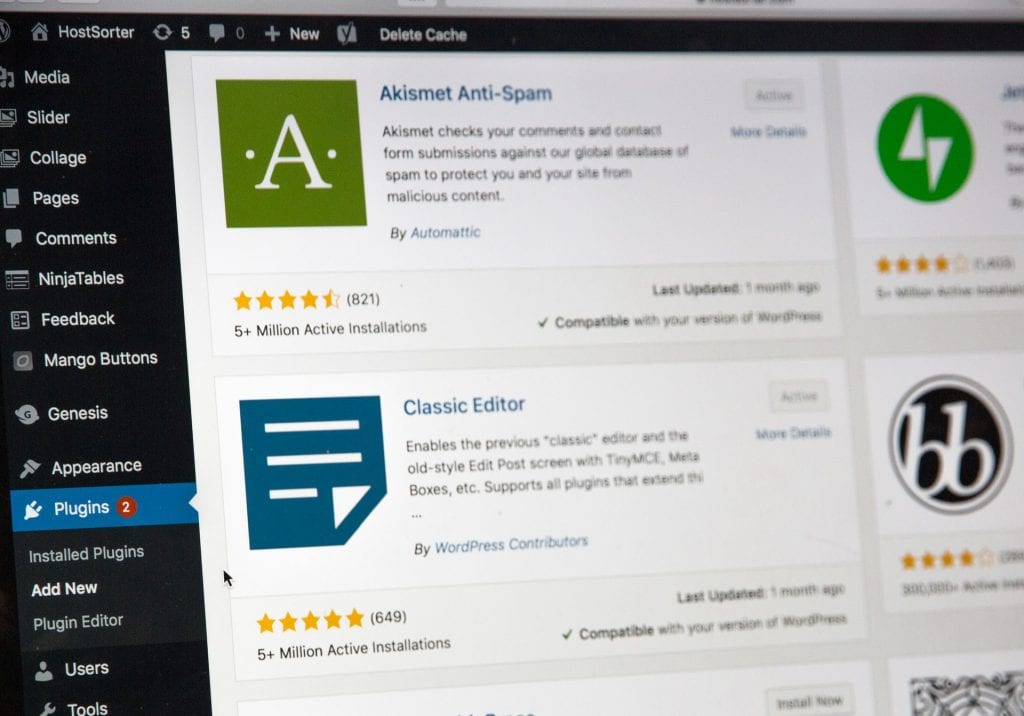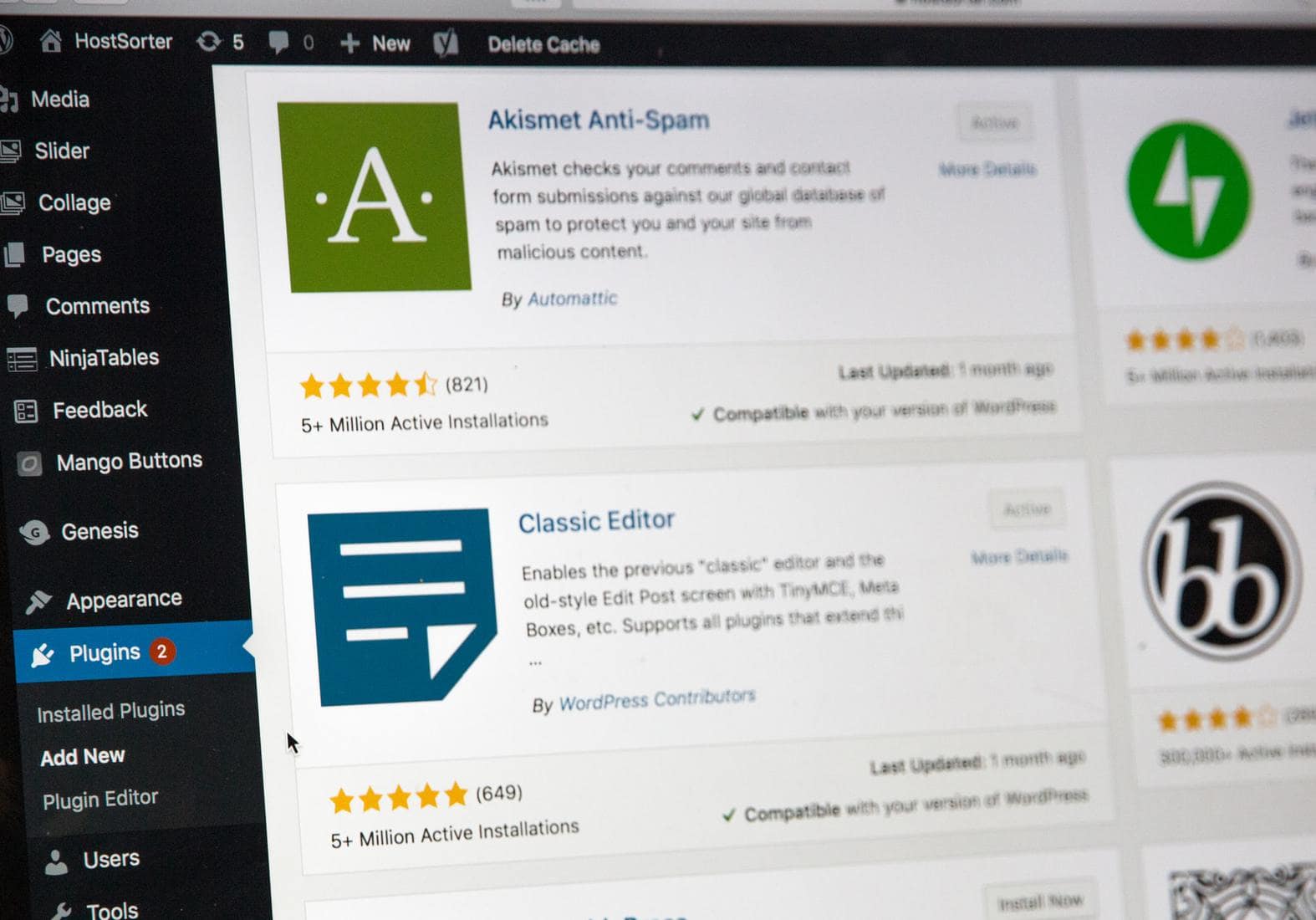 When using WordPress you may select from over 22,000 plugins and plenty of themes that provide your website with a new look and adapt it to constantly changing trends in the online world.
With many CMS, installing specialized tools can be highly complicated. But, with WordPress, there is the entire library of plugins for various purposes that can be easily installed in a few minutes. Just make sure that you go through the reviews and check if a certain add-on is updated on a regular basis before you install it on your site.
Has a Great Structure
One feature that makes WP SEO-ready is the structure. A clean website structure will load much faster, and such websites appeal straight to the visitors.
Also, WordPress allows the creation of XML sitemaps which tell Google's bots more about your website pages. This can save you a lot of money on web design and SEO services.
Great for SEO
WordPress makes Search Engine Optimization very simple, enabling the use of the header tags, the use of the right keywords in website URLs, as well as supporting plugins. And, considering the fact that you will spend a lot of time building the website for your customers, you have to ensure that they will find it, right?
Cost-Effective
Gone are the day when designing a website will cost you the fortune. WordPress development and designing are very cost-effective and also, the maintenance of a WordPress website and the upkeep expense is very cheap since you can do this yourself instead of hiring a designer whenever you want to update your website content.
Has a huge community
WordPress favors communities and membership-based sites and doesn't require any kind of special knowledge in things like proprietary software or other tools that online website designers might use.
Makes Content Management Simple
Content management has not always been very simple, but with WordPress, one can simplify things even more just by assigning administrators, authors, editors, and restricting their site permissions. And just like you can edit your Word document, you can edit your content on a WordPress website.
Has Amazing Design Options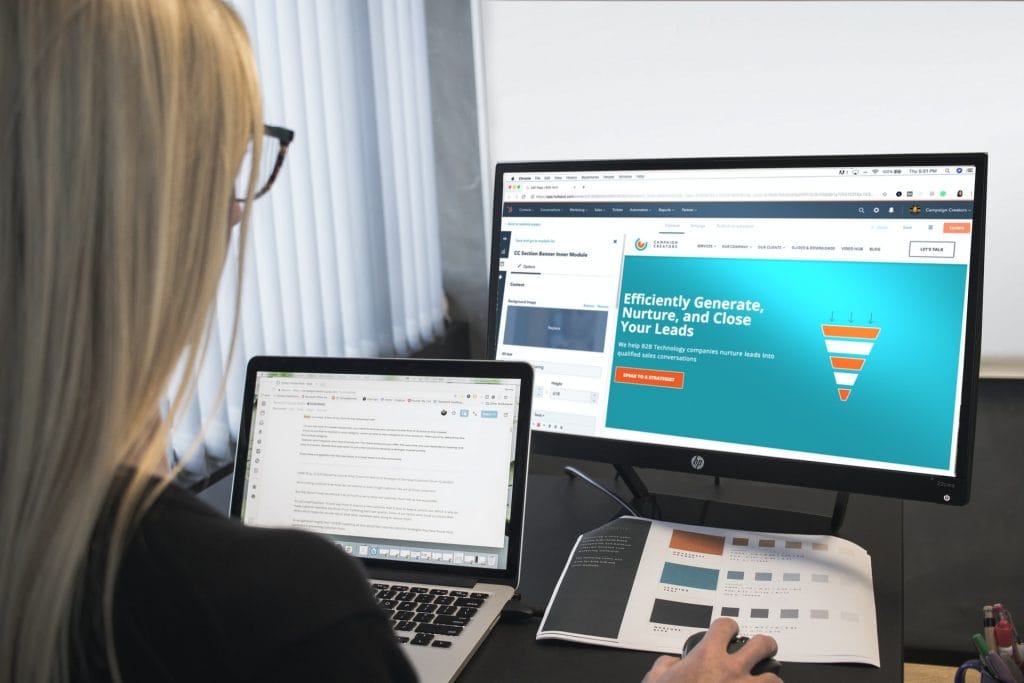 WordPress comes with many dedicated themes, and most of them are free and allow you to personalize and customize your creation in a way you want.
Enables Easy Sharing
Sharing is simple in the vast WordPress community. You've got widgets for social media, APIs, plugins, and everything else that you might need to connect to your social media accounts with your website as well as share your content on different platforms.
Expandable Functionality
Whereas most of HTML site builders include just basic functionality, WP takes the idea to the new level by providing plugins and themes that will make it simple to customize the website as well as improve its user experience.
When you are signing up for a WordPress website, there's not a limit on how you can use the range of themes and plugins. And with that wide range of the modern and contemporary add-ons, almost everybody can build a website for any kind of business including:
Retail companies
eCommerce
Job listings
Professional bloggers
Small business
Online communities
Non-profits
Responsive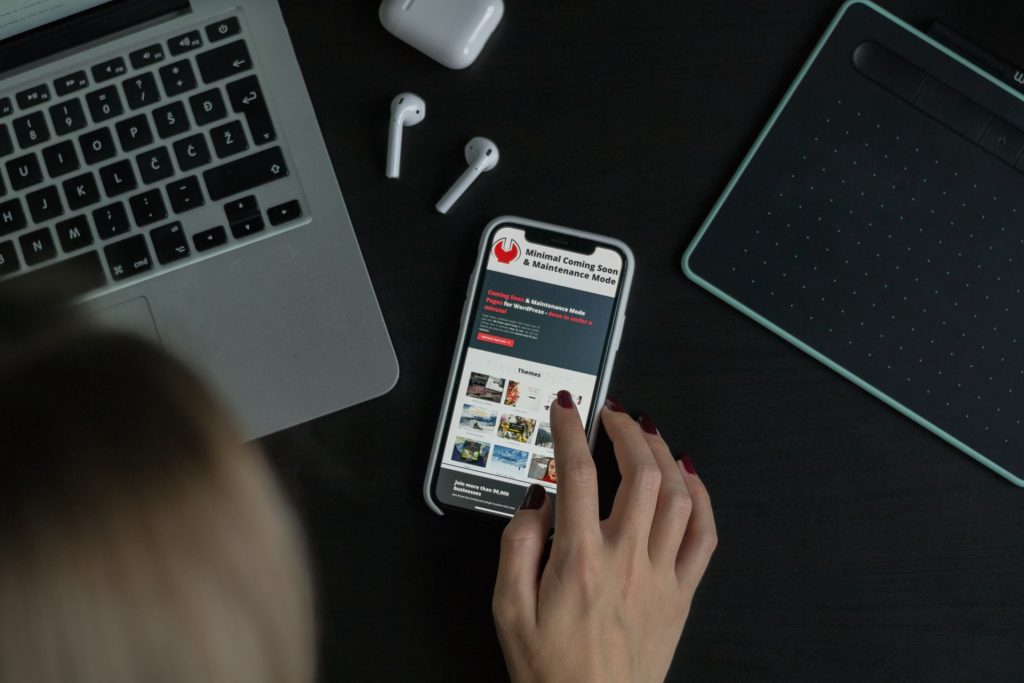 WordPress is your best option if you would like your site to amend to the device it's being accessed from as well as offer your visitors an unforgettable experience, no matter if they are using a tablet, smartphone, or desktop PC.
Supports API Integration
Social media platforms provide APIs, which will allow the integration of third-party services into sites. WordPress makes thousands of APIs available and gives you complete freedom of integrating outside resources into your site.
Fast and Efficient
It can be tough to believe, but WordPress enables you to design your own website in not more than a single day. The only thing you need is the proper content and pictures.
Some might argue that there are other proprietary software choices, and some do provide a few benefits, however, none of them offer everything at once, or can rise to the flexibility, efficiency, and value of WordPress.
Has Great Support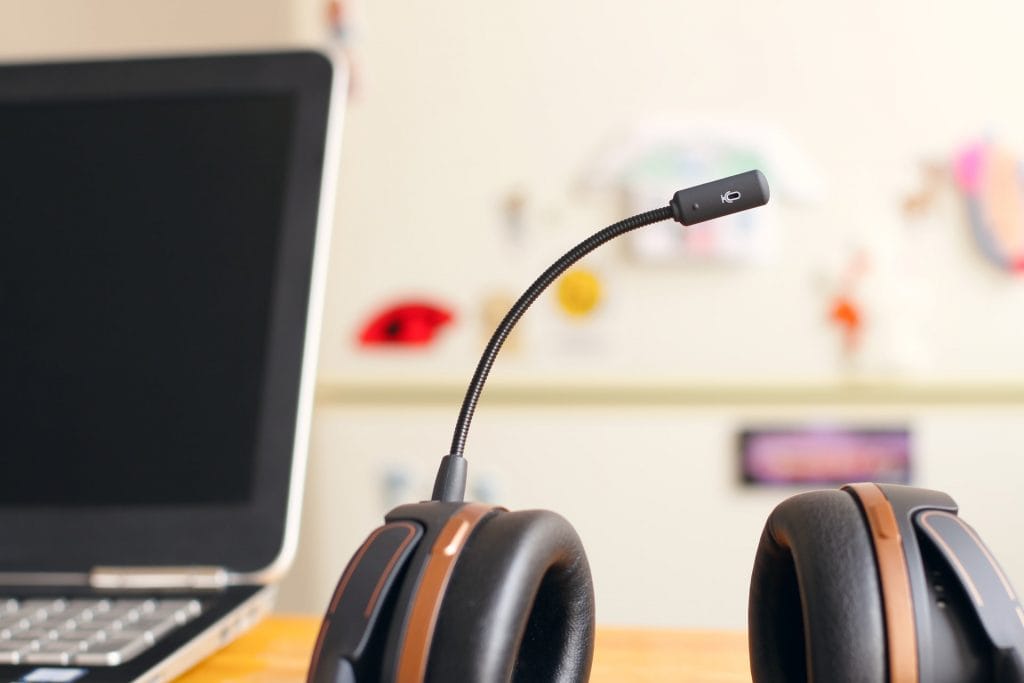 The WordPress community will include many technicians and volunteers offering free support and advice on different forums. So, all you have to do is post your query and you will get your answer within no time.
Splits Long Posts Into Multiple Pages
WordPress has a feature that allows you to split your long posts into multiple pages and make it easier for the readers to go through your content.
This particular technique can help you increase your website's page views as well as reduce the bounce rate.
Makes Multimedia Easy to Integrate
As the versatile platform, WP allows you to effectively integrate all kinds of multimedia into your website, whether it is video, audio, infographic, or images. Likewise, this can be used for document and file management, and allows you to include YouTube videos and tweets into your posts.
Has Great Social Media Integration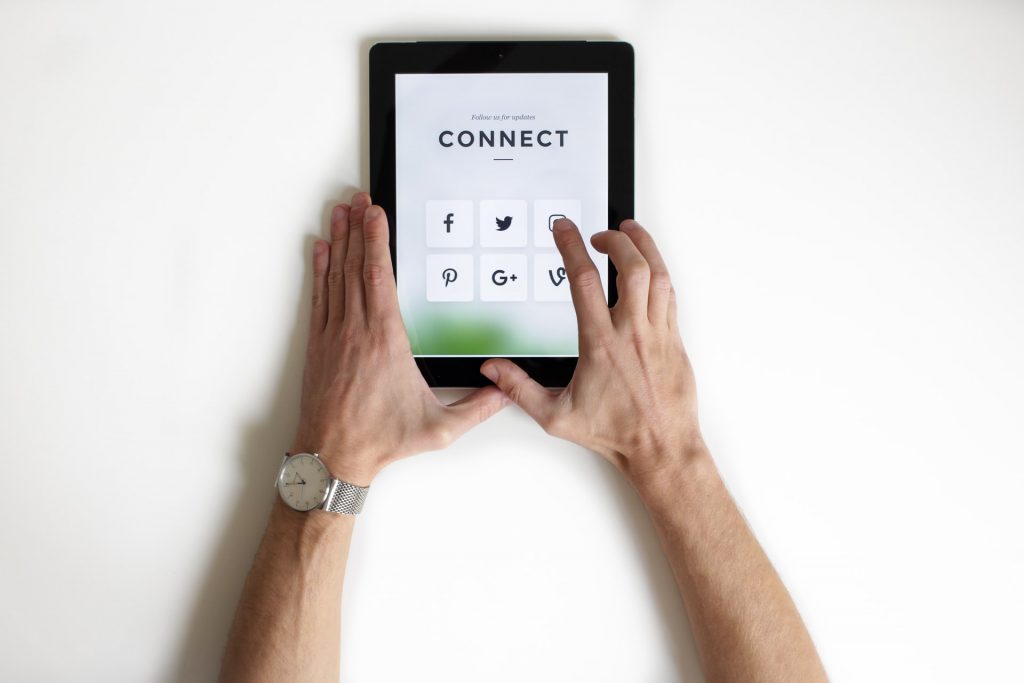 If your site is powered by WP then it makes social media integration easier through different social media plugins and sharing tools. So, if you would like to improve your website's visibility and simplify your social media routine then WP is the best way to go!
WordPress will have an amazing impact on your website's social media policy. And it will enable simple integration of different social media platforms through the use of widgets and plugins.
Also, it helps you in managing all the different social media activities whether it is posting content, adding images, or commenting, from a solitary unit. Thus, allowing you to promote your product and service effortlessly, in a consistent way that can help you to build your brand or product.
Integrated With Social Bookmarking and Sharing Buttons
WordPress provides tools such as Shareaholic, which allows you to easily integrate social bookmarking and social sharing buttons in one tab. It helps you to easily promote your website content to a wider audience which can result in good traffic for your website as well as improved ROI.
Allows Sharing Posts on Multiple Platforms
The top feature of using WP as a CMS is that it allows you to share a blog post on multiple social media platforms with one click of a button. So, all you have to do is just install a WordPress plugin that gives you the option of entering content and publish it simultaneously on various social media networks. An amazing feature that is hard to miss out on.
Simple to Switch Web Hosting Providers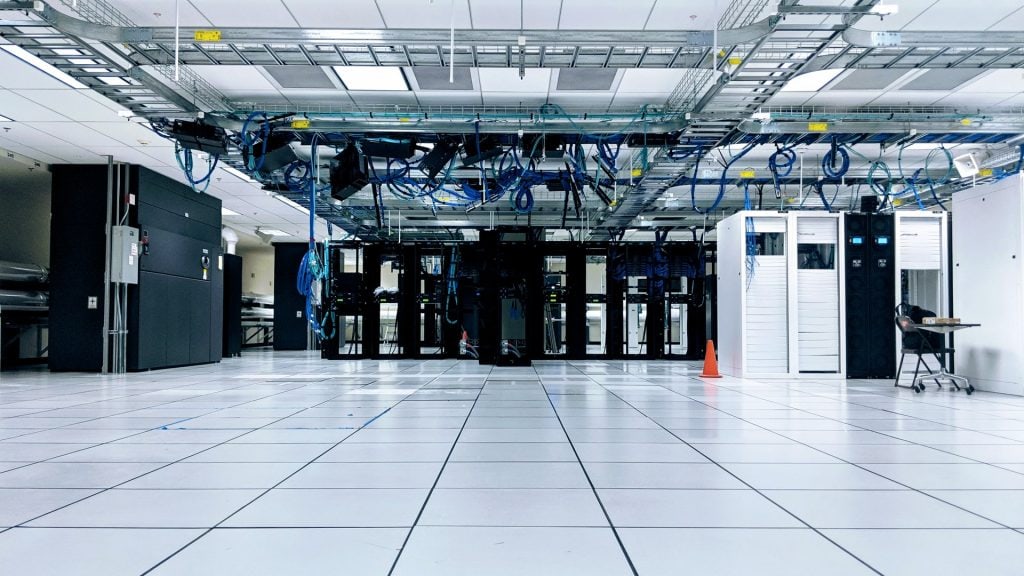 Building your website with WP will give you the complete luxury of switching your web hosting provider if you're unhappy with the services offered by your current host.
WordPress is highly compatible with major web hosting platforms, so if you choose to switch a provider, it will not result in a lot of downtime for you.
Open-Source
Open-source is a kind of software whose source code is available for modification and enhancement by anybody. By being open-source WP is getting improved daily by many web developers across the world. And exactly this is what attracted many web developers to contribute some new features to this platform.
The developers have also created a stream of new plugins, which make WordPress highly useful and convenient day-by-day. Suppose there's a functionality that you want for your website, chances are there is a plugin in your WordPress directory that can achieve it.
Along with that, web developers work with graphic design artists in creating attractive themes, most of which are free or priced highly.
Enables Post Scheduling
WordPress gives you the option of scheduling social media posts. Just by installing all-in-one WP social media plugins such as Microblog Poster or CoSchedule, you can bulk schedule posts for the whole week or even month, thus saving time as well as increasing your work productivity.
Provides Short URL and Analytics Tracking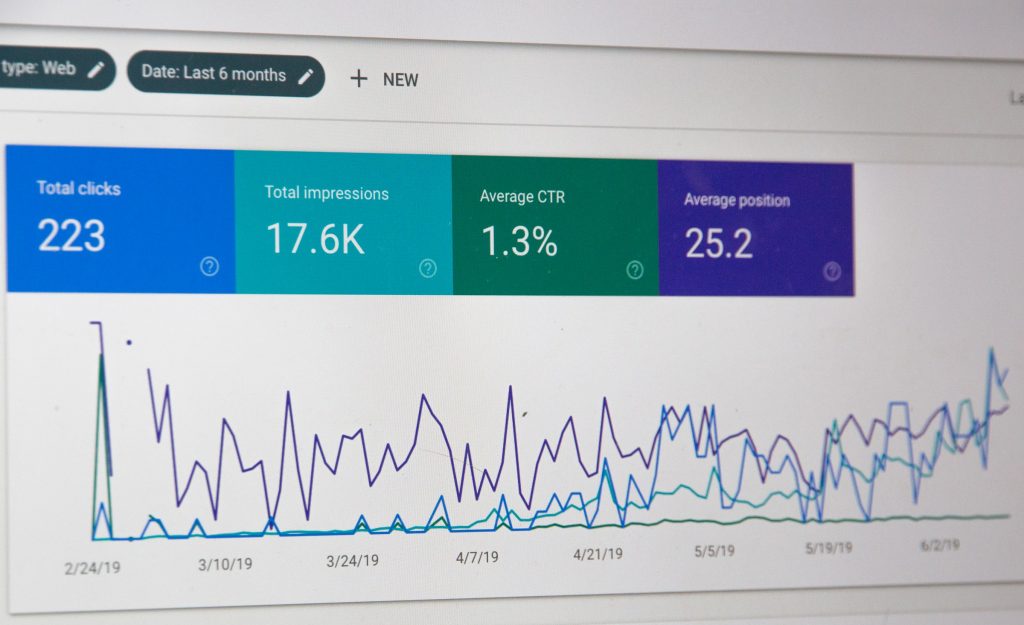 One more amazing advantage of WordPress is that it will help you in tracking social shares, likes, follows, tweets, etc. and thus allow you to monitor the progress of a social media campaign in the right way.
In addition, it allows you to integrate Google Analytics and supports URL shorteners like WP Bitly & Google Shortlink.
Scalable
Suppose you want a decently fast loading and functional website in the beginning, but then things change once your business grows and starts to thrive.
Don't worry, worry web developers everywhere will confirm that WordPress will allow you to create your website's network, quickly and easily, saving resources and time.
Suits Everybody From a Blogger to Large Businesses
Regardless if you're a personal blogger or a large scale enterprise, WP suits everybody and can be used for creating any kind of the website, whether it is for a business, non-profit organization, government establishment, or a simple personal blog.
Supports Different eCommerce Solutions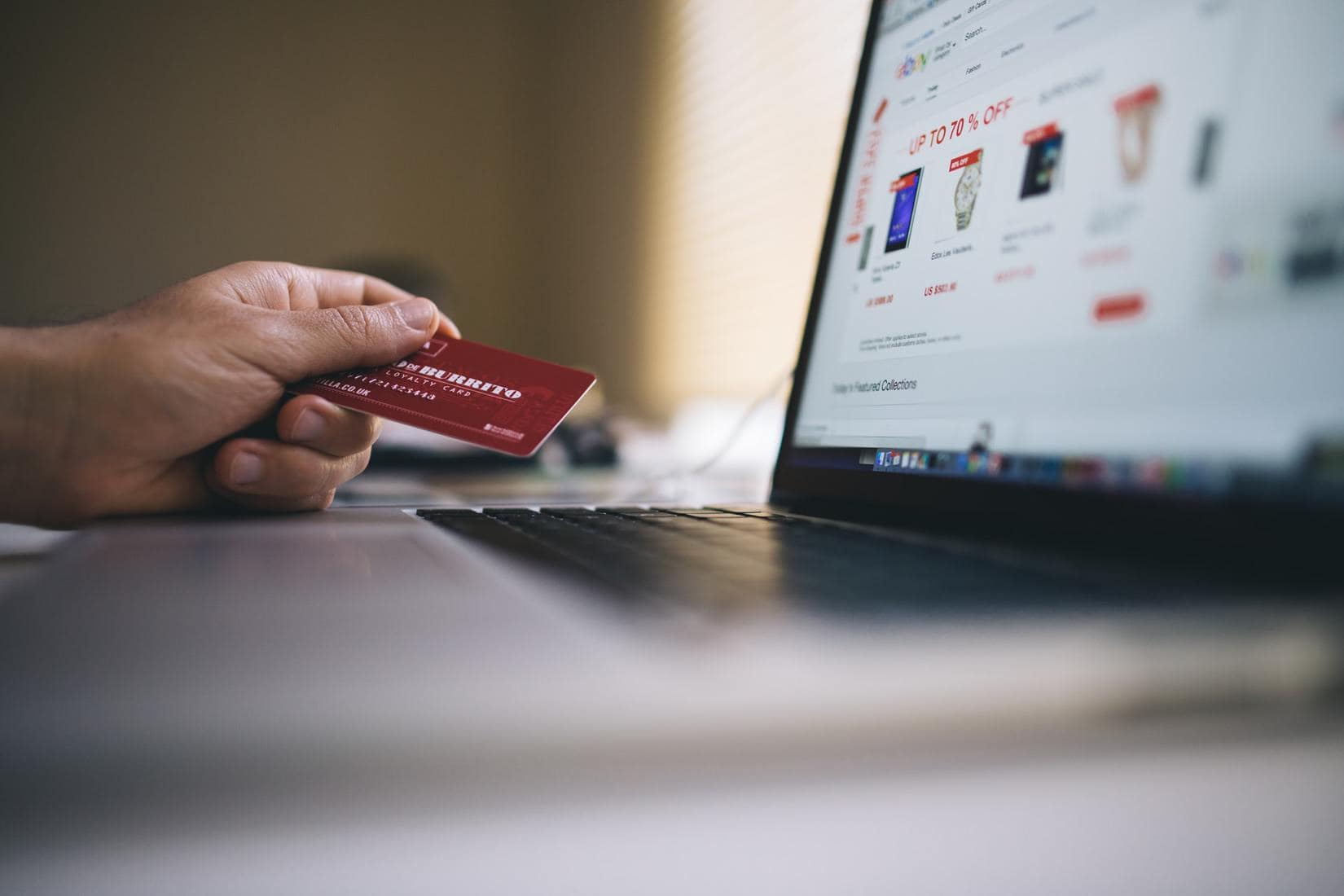 Websites that are powered by WordPress will allow you to set up any kind of eCommerce store that you want easily with complete automation and security. And like mentioned before, WordPress is one of the most simple and free CMS solutions used all over the world.
Provides Automated Content Syndication
WP helps you convert your blog posts into RSS feeds and syndicate them automatically to different blog directories and websites. You may achieve this through the use of plugins like WordPress RSS Aggregator and Category Specific RSS Feed Subscription.
Easy to Migrate Your Website to
Migrating from a different content management system to WordPress is much simpler than you may think. WordPress actually allows you to export your database, media files, and content and also supports URL redirects, enables you to include your current website design in a custom WordPress theme, and do much more.
Also, when once you have migrated to WP, you can easily install all essential plugins to improve your website's performance.
Should You Use WordPress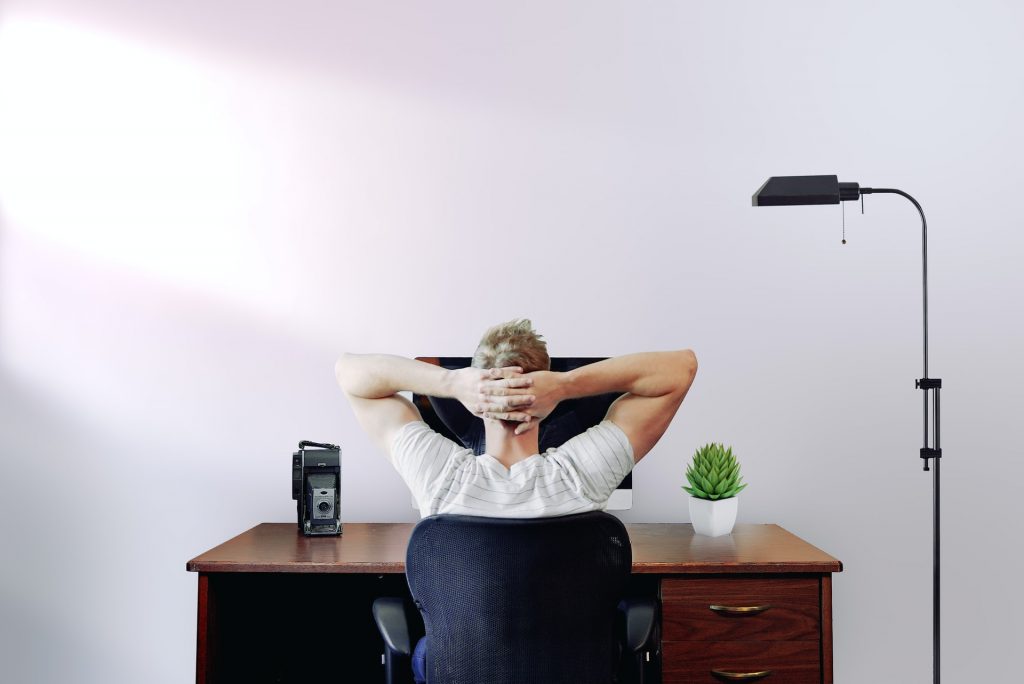 Looking at all the benefits, it is not very difficult to say that WordPress is one of the best and superior options for a lot of endeavors online. That being said, there are a few exceptions.
To know if WordPress is the right option for you, first, you have to identify what you would like to do with your online presence.
You need to also consider all the features and functions that you want to have –online catalog, forms, connectivity with social media, online shopping cart, and so on.
Here's the simple checklist that will help you decide if WordPress is the right choice for you or not:
You want to be able to easily follow simple tutorials and learn the basics
You would like to make a professional business site without even spending much money
You would like to make a blog, portfolio, or personal website, and have a way to earn money on the internet
You wish to grow your online business with complete freedom
If you agree with all the statements above, then WordPress is the perfect platform of choice for building your website.
Is WordPress for Everyone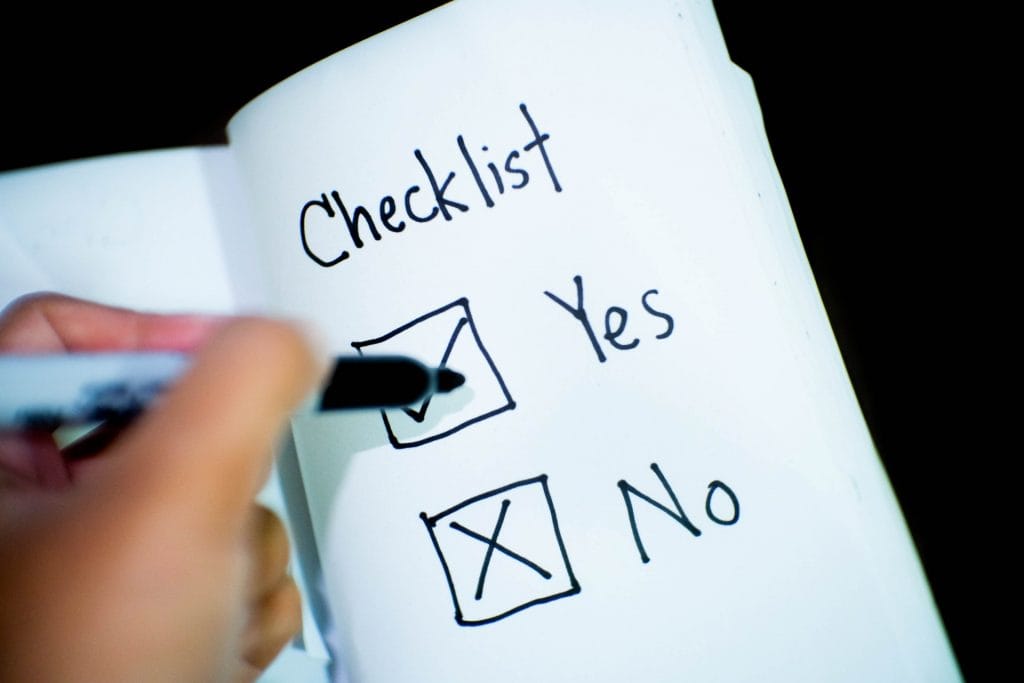 Whereas we sincerely think that WordPress is one of the best and simplest platforms for anybody who would like to make their own website, we know that some users might not actually need WordPress, and will be fine with other options.
Here's the simple checklist to know whether you need WordPress or not:
You're fine with limited features that don't require you to write any code, make backups, and worry about updates.
You only want to run a blog and do not have any plans of making money or use third-party services on your site.
You only want a small website and aren't worried about growing your online business and using the website for making good sales.
If you agree with all of the statements above, then you may use another platform. So, check out a list of the top blogging platforms as well as website builders in order to find the right platform that will suit your requirements.
Final Words
Undoubtedly, WordPress is one of the top CMS platforms you can use to build your own website. From the many plugins and amazing themes to security, social media, and SEO features, WordPress is the one-stop destination for all your site requirements.
If you were skeptical of why you should use WordPress as your CMS, we hope our post provided you with the adequate reasons for using WordPress while creating your next blog or website!