One of the reasons WordPress is the most popular CMS is because of plugins. The ease of installing them, the large number that is available and the community around them offering support makes WordPress plugins a no brainer for any WordPress website.
#Plugins are a great way to add #functionality,#efficiency, and improve the #aesthetics of your #website for both you and your website visitors.
Click To Tweet
There are over 50,000 WordPress plugins on the market. And given a large number of plugins available sometimes it can be challenging selecting which ones to use. But this also means that for whatever feature you want to add to your website it is highly likely there are a number of plugins available.
We have done the heavy lifting for you and put together a list of the best WordPress plugins for 2020. Depending on the functionality you are looking for the plugins you require can vary greatly. In this article, we will cover plugins that are a no brainer for any website, help you improve your website speed, SEO, security, and keep your website spam-free.
WP Reset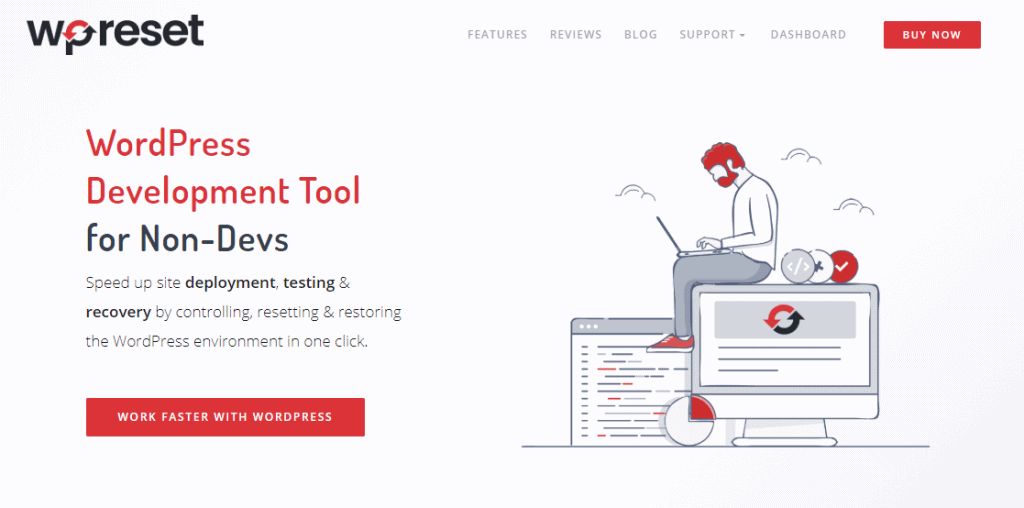 Of course, we are starting the list off with possibly the best tool on the market, WP Reset. This is a plugin that will assist you greatly in all your testing, debugging, and resetting tasks by allowing you to reset an entire site or just aspects of it (plugins, themes, content, users, etc.) in just a click.
The plugin does this trough a series of resetting tools and options which initiate all sorts of tasks that require no user input and are done in a matter of minutes/seconds.
Plus, the resetting can be done even when you don't have access to the site through something called the Emergency Recovery Script which has a pretty self-explanatory name.
But this is not all that the plugin can do, it has also other convenient features such as plugin and theme collections, database snapshots, amazing support, and a lot more you can check out at this link.
Coming Soon & Maintenance Mode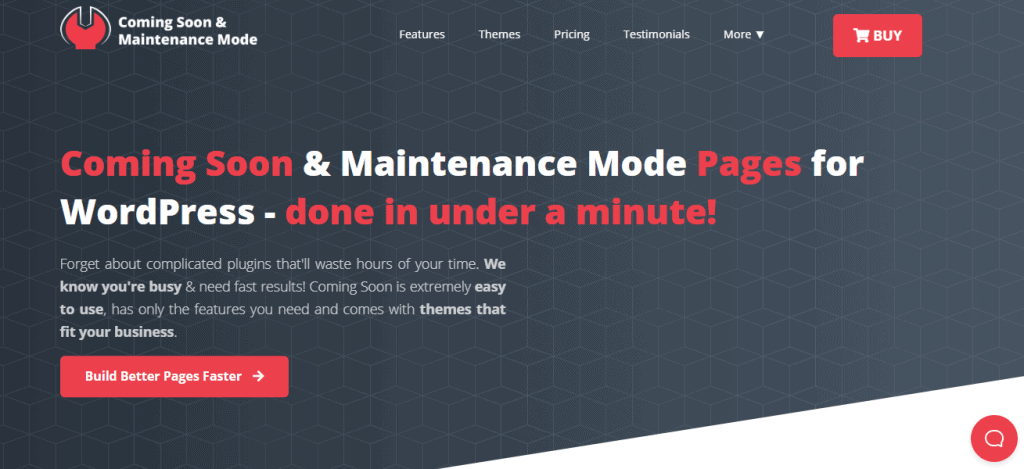 If you need a tool using which you can create effective and beautiful coming soon/under maintenance pages, then this plugin is the tool for you.
Coming Soon & Maintenance Mode will provide you with a drag-and-drop builder which will allow you to add all the elements you want on your pages in just a click. But if you're not really into building things by yourself, don't worry, this plugin comes 170+ themes that can be used as a final product with just a bit of customization done to them.
When it comes to the visuals, you'll have plenty to choose from since this plugin is integrated with both Unsplash and Depositphotos. Best of all, the plugin will come with the best-in-class SEO setup, autoresponder and emailing services, and so many other features.
Lastly, we can't forget the rebranding feature which allows you to customize the appearance of the plugin making it look like a product of your own, and the remote control feature which will enable you to turn on/off the coming soon pages remotely on all your sites that have this plugin installed.
All in all, this is a great product with a starting price of $39/year!
WP 301 Redirects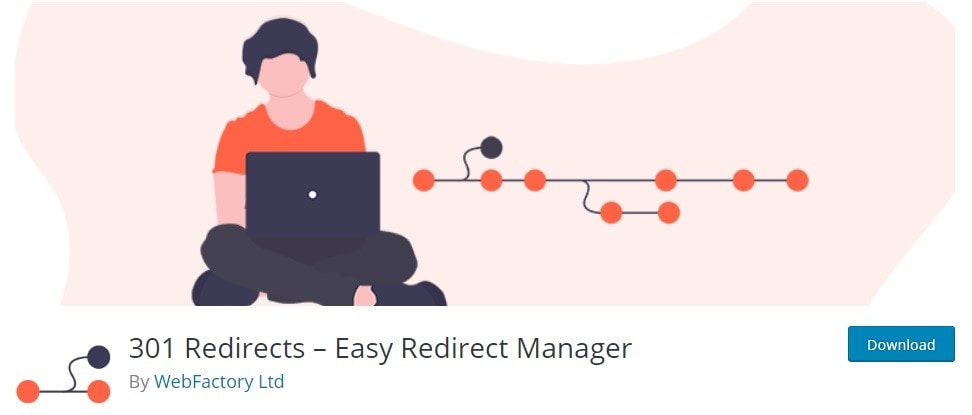 Redirecting issues and 404 errors will become a thing of the past if you start using the WP 301 Redirects plugin. It could, hands down, be the easiest method for implementing redirect rules and making sure all the traffic intended for your site actually gets to it.
This plugin is capable of monitoring changes in your site's URLs and automatically setting redirect rules for the changes that do occur all while being super user-friendly. Additionally, it will even stop all bad bots from reaching your site but will still allow Google bots intended for crawling your site to do their job freely.
And if you don't believe all of this is true, the plugin will also provide you with detailed insights into your traffic through built-in charts so you will know exactly how good it's maintaining your redirects.
External Links – nofollow, noopener & new window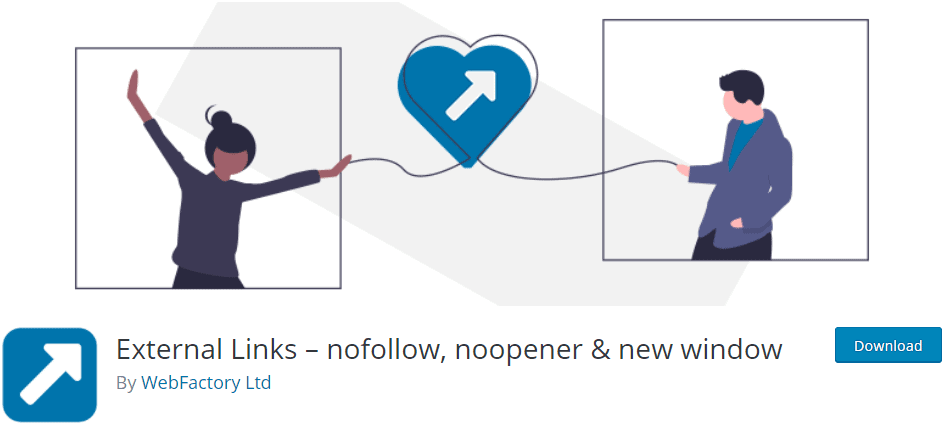 The External Links plugin has a bit of a deceptive name because it will help you manage not only external links but internal ones also. It comes with a ton of features such as noopener, ugc, and sponsored values for rel; font icons, internal links options, full WPMU support and so much more.
With it, you can control how specific link types behave, or in other words, if they open in a new window or tab. Plus, it's super easy to use since it allows you to set all of the options for external or internal links on the plugin's admin page.
Best of all, the plugin will change the links on the fly and the contents in the database won't be changed after the activation of the plugin.
The plugins most notable features include:
Manage external and internal links

Open links in new window or tab

Add follow or nofollow (for SEO)

Add noopener and noreferrer (for security)

Add ugc (User Generated Content) and sponsored values to rel (

Google announcement

)

Add link icons (FontAwesome and Dashicons)

Set other attributes like title and CSS classes

Scan complete page (or just posts, comments, widgets)

SEO friendly
 W3 Total Cache

The ultimate goal of any website is to increase conversions. If your website is slow then you are definitely losing customers. The average load time for a good, fast, high-converting website is 3 seconds. Anything above that and you need to work on your website's speed.
Using a cache plugin is one of the best ways to improve a WordPress website's speed. Caching is a way to temporarily store static HTML copies of dynamic pages so that they load faster when a user opens the website.
W3 Total Cache is one of the best caching plugins. You will notice a significant improvement in website speed just by installing the plugin and leaving the default settings in. Should you wish to further optimize your website speed the plugin offers tons of options that you can configure to improve it.
Additionally, faster websites tend to do better in search engine rankings. Another reason why you absolutely need this plugin.
Yoast SEO

There is no point in having a website if you don't have people visiting it. And search engines are the best source of traffic you can direct to your website since the visitor has already shown interest in your product or service by searching for a relevant term. Through search engines, the buyer is looking for you rather than social media where you are throwing the ball in the darkness and your ads can either hit or miss people interested in your products or services.
Yoast SEO is a splendid plugin which leads you all the way to creating better content for your website and improving search engine rankings. Put simply, the plugin helps you to create content that is technically SEO friendly.
WP Smush

One of the things that are certainly going to slow down your website is un-optimized images. Whilst they are a great asset that captures a user's attention easily, they take up space and slow down your website.
WP Smush helps you to compress and optimize your images so they take up less space and load faster without compromising on their quality. The free version of the plugin allows you to smush (compress and optimize) 50 images at a time and the paid version allows you to smush unlimited images at the same time. The paid version has a number of other handy features as well.
Page speed is a ranking factor that Google takes into consideration when deciding where your website will appear in search engine results. Running some tests on your website using the Google Page Speed Insights tool can help you determine if there are any un-optimized images on your website. And WP Smush will come in handy when you need to optimize those images.
Contact form 7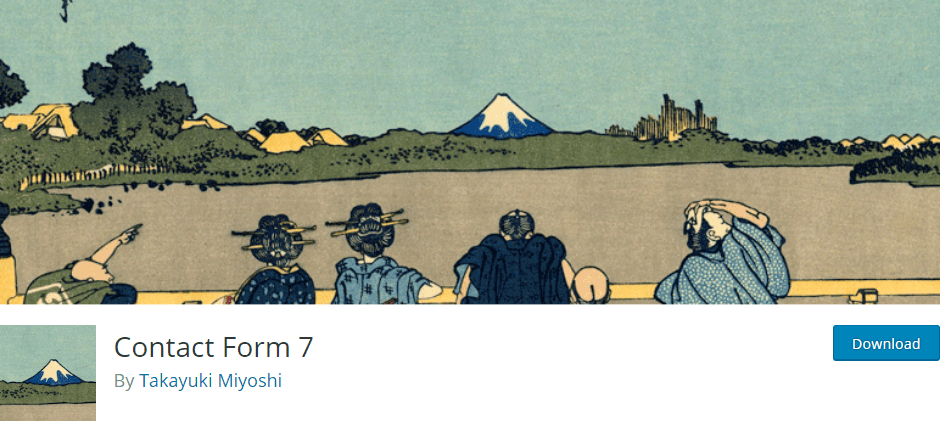 When was the last time you visited a website, got interested in the products or services on offer, looked for the email address, copied it, opened your mail app, pasted it, and wrote an email? Sounds tedious? It is, and instead, you should use contact forms.
Contact forms are a great, easy way to let your visitors get in touch with you without having to leave your website.
If you are looking for a plugin that will easily integrate them on your website, can manage multiple contact forms, uses reCaptcha to ensure spammy submissions are filtered, then Contact Form 7 is the only plugin that you will need.
Wordfence Security

The importance of keeping your website secure from hackers cannot be stressed enough. Not everyone on the web is out there with good intentions. What if you woke up one day and found out that all the data on your website was deleted? While backups are good to have and a good reactive measure in case anything happens, prevention is always better.
Wordfence is a reliable plugin featuring: firewall protection, malware scanning, blocking, login security, live traffic monitoring, and a lot more. To increase login security, it implements Two Factor Authentication while it also checks the strength of user passwords.
Akismet Anti-Spam
Spam is annoying, time-wasting, and can cause serious damage to your website. Akismet Anti-Spam is the only plugin you need to keep your website comments spam-free.
This plugin is installed by default in WordPress. You just need to activate it if you plan on using it.
The plugin automatically reviews comments on your website and marks spammy comments. You can review the ones marked as spam and filter out any which you would like to publish in case you don't find them to be spam.
Woocommerce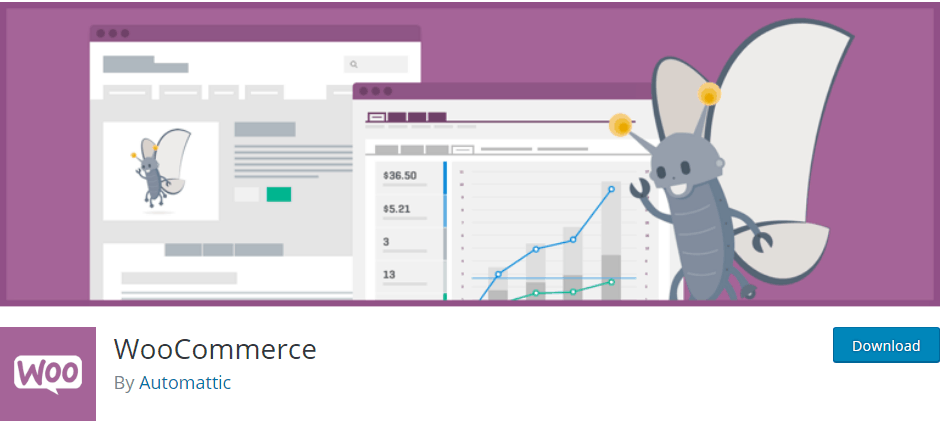 If you are looking to build an eCommerce store then Woocommerce is your answer. It's free, integrates seamlessly with WordPress, it's flexible, has hundreds of extensions, and gives you complete control of your online store.
Using it, you can sell both physical and digital goods, sell worldwide, and integrate multiple payment options. The list of features for Woocommerce goes on and on.
Since Woocommerce powers almost 30% of eCommerce stores, it's highly recommended for website owners looking to sell online.
Conclusion
The number of plugins available for WordPress can be overwhelming and confusing. And choosing the wrong one can be disastrous for your website. It can completely break your website or waste your time until you find the right one.
That is why we constantly put together awesome guides such as this one to help you navigate through rough waters and make the right choice.