The internet is a global system that provides anyone the best way to grow their business and career in a meaningful way.
Usually, The main hurdle is creating a website that enables you to go about your work without hindering your productivity. To help you get started – or even find plugins you hadn't thought of – this list contains solutions that will enable you to manage and organize your work, from creating your site easier for your visitors to access, to completely managing invoicing and payment. Each of these plugins is up-to-date, ensuring you'll get the most out of perfect resources. And many of them are popular in their categories, some with well over 1 million downloads.
It does allow you to place widgets anywhere on your site, it also allows you to show or hide them based on conditions you set. There are so many options such as being able to show a special offer to only certain customers on certain pages, show a greeting in their language by detecting their geographical area, tips and solutions if they reach an error page and so many more possibilities. It's as easy to install as most other plugins and has a fairly robust settings page. It's a great tool for adding a bit of personalization to your visitors' experience.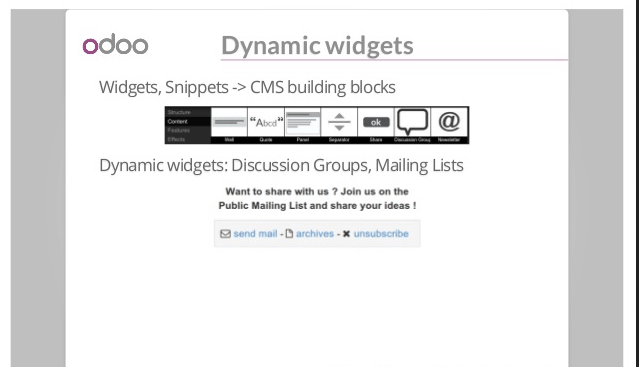 This plugin allows you to easily add review posts to your WordPress site with an incredible amount of customizations available. You can choose to use star, point or percentage ratings and it's completely compatible with multisite networks. WP Review is lightweight so it won't cause your site to lag and it was originally made a s a premium plugin so quality is assured. You might be wondering what's wrong with this plugin if it used to be premium, but now it's free. The creators simply wanted to give back to the lovely and supportive WordPress community and this plugin is how they are able to fulfill that reciprocity.

NavThemes Photo Shots For Flickr is the easiest way to add free flicker photoshots to your site. it is open source plugin for WordPress. Your photos must be viewable by the public on your website. Be sure to check your plugin settings before activating this plugin.

Just as the name express, this plugin will automatically generate a terms of service and privacy policy content and displays them effortlessly with shortcodes. While it's not a substitute for professional legal services, it's still a plugin worth considering in the interim or if you're strapped for cash.

WP Project Manager is a great way to manage writing or any other kind of project with your team or contributors right from the dashboard. You can communicate with each other, plan projects, assign tasks and even upload files for review.
It's easy to install and use while also allowing you to set permissions to restrict or allow access to members and also includes a calendar to display all the tasks visually. You can also set a time limit for each task with a timer that you can both start and stop to help increase efficiency and reduce redundancies. See also: