Today there is a large selection of content on the internet. Not every type of content is suitable for every visitor. This is especially true for the younger population – children for whom there are many restrictions when it comes to exposure to different types of content and who are not allowed to access some of them.
This applies to sites that sell tobacco and tobacco products, age-rated video games, online sports betting, firearms, cannabis, and other websites that sell products that are age-restricted.
To ensure that a certain group of people (mostly minors) will not be able to access inappropriate content based on their age, #plugins that perform #age verification have been developed.
Click To Tweet
What are Age Verification Plugins?
Age verification plugins are applications used to protect your website viewers from accessing content that isn't made for them based on their age. When you make an age verification restriction, you enter the minimal legal age that the visitor must be so that they can see what is on your website.
After that, a pop-up appears on the visitor's screen where he/she must enter their date of birth in order to prove their age, and only then do they gain access to your site.
Best Age Verification Apps for WordPress
1. Age Gate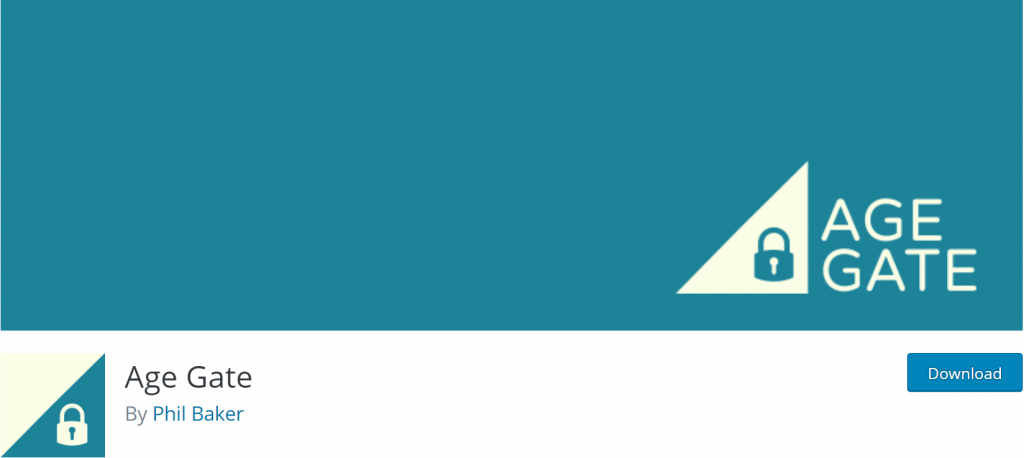 This is a very popular plugin. Plus, it is very easy and quick to install to your WordPress site. Just find it in the store, click install, and in a couple of seconds, it will be ready for use. After installing Age Gate, you can choose the age you wish to restrict the content to as well as the content that should be restricted.
You can make all of your content restricted by clicking the option All Content, or you can click the option – Selective content and go page by page to select the posts you wish to restrict. You can change the age restriction page by page as well as do restriction by categories, tags, etc.
2. Age Verification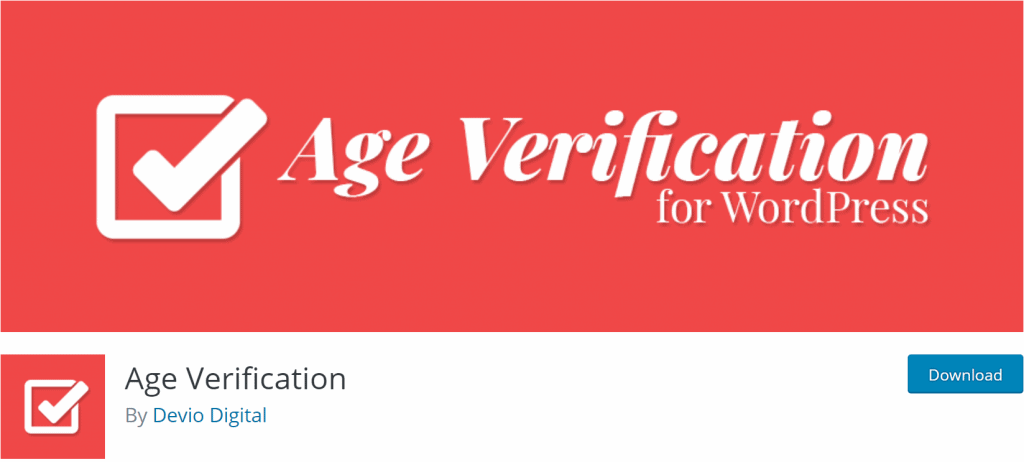 Age Verification is a great plugin. Everything is customizable; you can add the minimum age and other options such as background images, message text, Yes or No buttons, etc. If you want more options, you can install the Pro version. The special advantages of this version are features that allow you to set the limit of howling you want your cookie settings to last as well as the option to test your pop-up changes without storing cookies by enabling debug.
3. Age Verification System for WooCommerce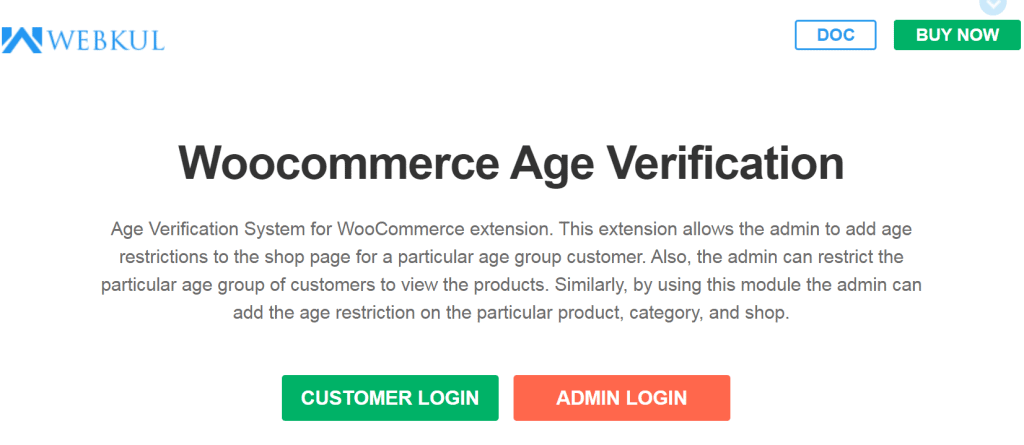 WooComerce is an eCommerce plugin for WordPress that you can customize and use to make your own eCommerce store. Age Verification System for WooCommerce is a great plugin that has an extension you can use to restrict a certain group of people from accessing your site, as well as restrict them from seeing some or all products on your site.
The administrator can enable age verification on the website's product, category, and store pages. In turn, the age verification required for purchasing the items will serve as the seller's defense in consumer protection regulations.
4. Age Checker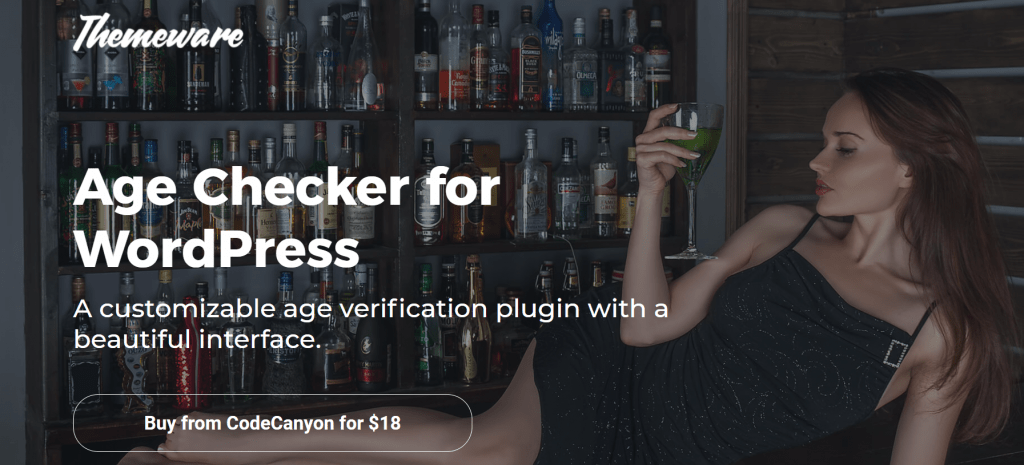 This plugin is straightforward and easy to use and doesn't take much time to download. The activation on the website is disabled by default; therefore, you can customize everything as you like. You can change the text and use the Preview button to see the changes beforehand and see if you like them before applying them to your site.
This plugin loads up fast, under 1 minute. Age Checker does not interfere with other plugins you have on the site. And a great advantage is that it is also mobile-friendly.
5. Agy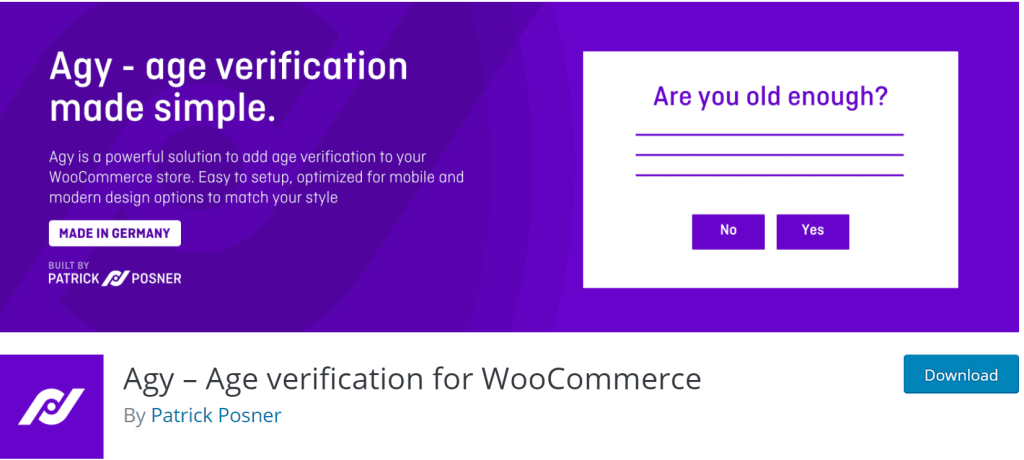 This is an age verification for those with WooCommerce sites. It's effortless to use. Simply place the text, adjust the design, and that's it. You can exclude specific pages or products that don't need age verification. You can also add your logo, adjust text, background color, insert an image, etc.
There is an option to direct failed entries to a specific page. And best of all, this app is mobile-friendly. For those who want more options, there is a Pro version of this plugin.
The Pro version of Agy is for those who need more secure and stronger support. It comes with several design options and saves data if the user is old enough. It also contains Sofort Ident for WooCommerce – an advanced feature that verifies users based on their bank account. You can also ask the developer for support if you have any questions.
6. Thrive Leads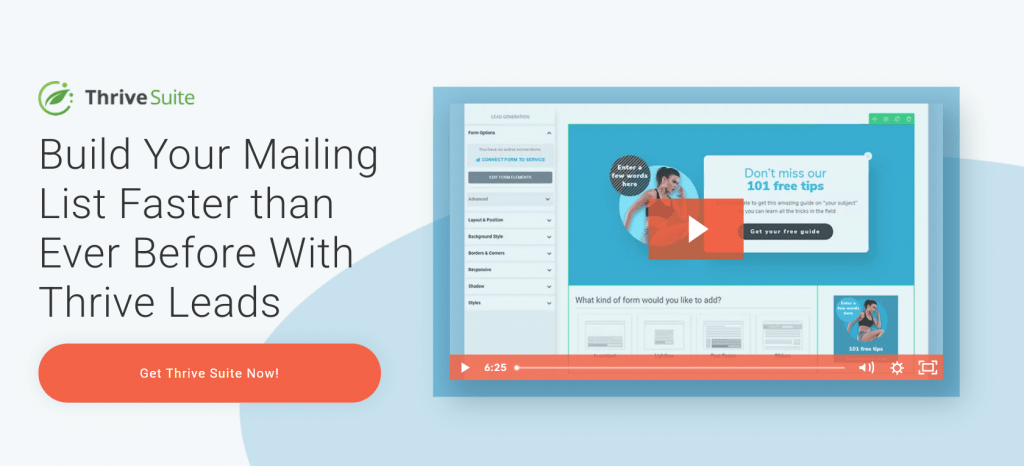 Thrive Leads is a plugin that is not primarily used for age verification, but it can be used to verify the age of visitors because it improves upon the downside of most other age verification plugins. The downside of age verification plugins is that they can weaken your SEO because Google and other platforms immediately send the visitor to other sites and pages. That is why it is better to use this plugin and create a pop-up that will ask site visitors about their age and leave or remove them from the website based on the answer.
All this is achieved without disturbing the SEO of the website, which is very important for every business owner. Using the feature in the plugin called Scream Filler Lightbox, you can make an age verification pop-up and ensure your SEO is intact.
Conclusion
Age verifications are great for businesses in the field of eCommerce. They lend your business a professional aura, and you, the owner, turn the responsible salesperson that you are. It helps to comply with legislation and laws as easily as possible.
Customers and visitors can easily answer questions without any special difficulties. Any of the previous-mentioned plugins can do the job just fine, so don't hesitate if you have any content that should be restricted.
All of them are easy to use, and they will not present a difficulty for your customers as they will be able to answer the questions easily without losing a lot of time.