Before we start talking about LMS tools and recommending our top picks, let's get some basics down; what is an LMS?
Learning Management Systems or #LMS for short are tools designed to help individuals learn and grow their #knowledge base online.
Click To Tweet
They achieve this by providing online courses and programs, as well as providing a learning platform for students and instructors to interact. Unlike traditional learning systems, users of LMS can learn wherever and whenever they want.
This is a major advantage as extra flexibility is highly valued in today's world. In short, LMS tools are applications used for many learning-related things, such as administering, tracking, reporting as well as delivering learning programs.
Now that we have our basics covered, let's take a look at the 5 best LMS solutions in 2022:
Graphy
SkyPrep
Absorb LMS
iSpring Learn LMS
BrainCERT
Graphy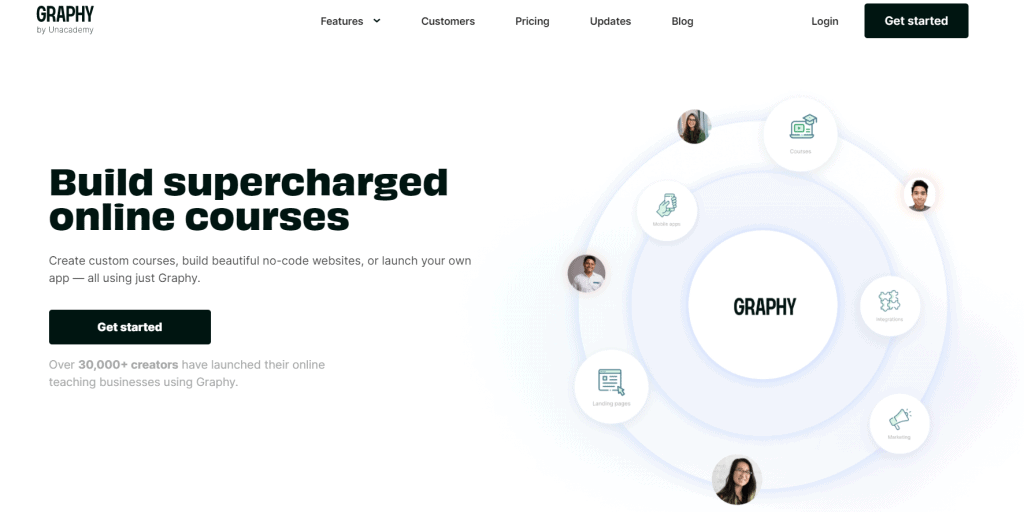 What indeed is Graphy? To put it in simple terms, Graphy is an online platform where different users can create and sell courses, build beautiful websites without the need to code them manually, and even launch full apps. So, in essence, Graphy is built with every type of online course in mind.
It is a great way for knowledgeable people to share courses and make money from them, while those interested in learning have a plethora of courses to choose from. The platform itself offers many different teaching methods, from hosting live sessions, engaging quizzes, and high-quality interactive multimedia courses. All of this is from the interface of just one tool.
It also offers other useful features like webinars, e-books, audio, video, and much more. They have truly thought of everything that could help with online learning.
You can teach tens, hundreds, and even thousands of students thanks to the flexible teaching methodologies. You can let your students have access to the whole course right from the get-go or restrict the course navigation one piece at a time.
There are no boundaries to what you can do with Graphy as long as you have the will to do so. Graphy wants every one of its users to feel like they are a part of the platform, which they are. And if you ever need anything or have any questions, don't hesitate to contact their customer service staff by email or chat.
Features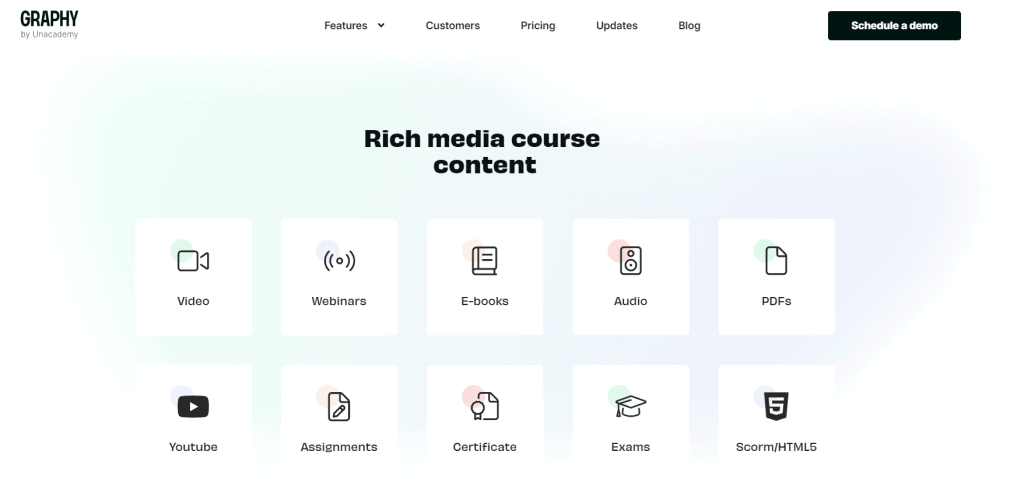 You can create mobile-only or web-only courses to satisfy your learners wherever they are. Or, you can create courses for both platforms at the same time. At the end of your course, you can provide the students who satisfied the requirements with a fully customizable online certificate.
In addition to these standard LMS features, Graphy allows you to customize and edit your course content based on the feedback you receive. You can have discussions about individual course items, share announcements and updates.
During the live sessions, you can engage your students with polls, public questions, private chat, and many different interaction methods.
There's also no need to manually record the class – once the lecture is done, the class recording will be automatically available to the students. You can also run targeted campaigns, for either a broad specter of students or only a selected few individuals. Plus, you can easily filter your audience based on user types and individual courses.
Graphy provides advanced tools for marketing and sales, making sure you are covered even before you launch all the way after the purchase has been made.
A short overview of the most important features:
multimedia courses
a branded website and mobile app
integrated payment gateways
marketing and sales tools
community and engagement
top-security across the platform
Pricing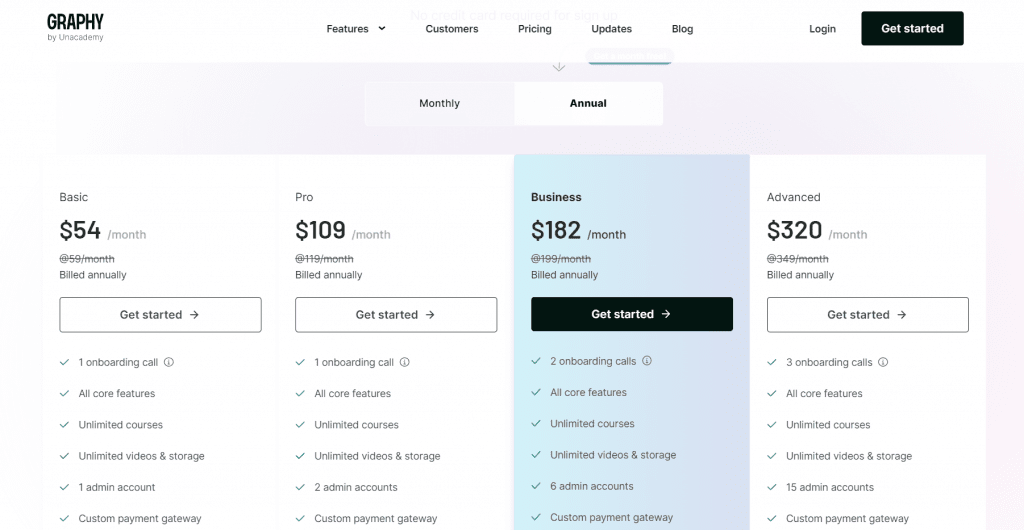 As far as pricing is concerned, Graphy offers a few different plans. All of which are fairly affordable once you count in what you're actually getting. When billed annually, pricing starts at $54 per month for the Basic subscription and goes all the way up to $320 for the Advanced.
SkyPrep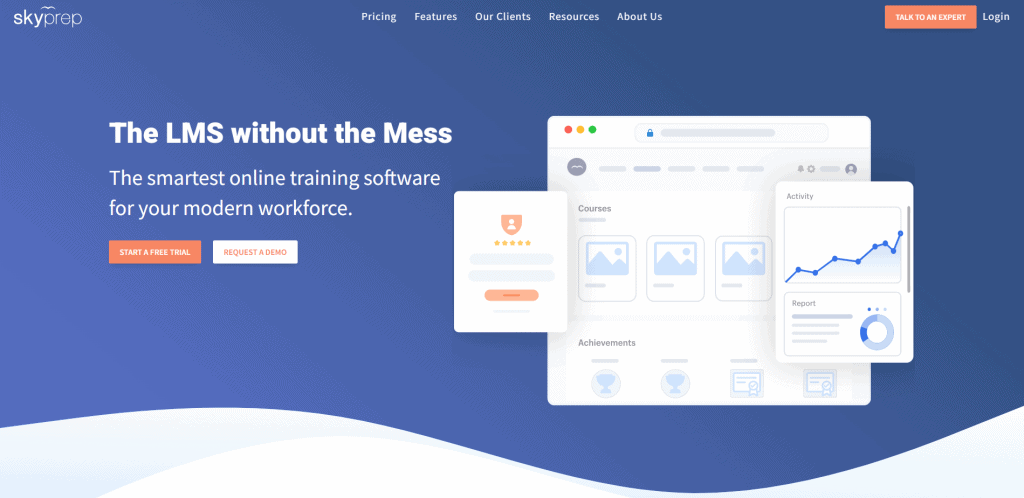 Learning management software SkyPrep is an online training application that is SCORM-compliant and allows you to track and enhance the training of your employees. Using it is possible to create and distribute courses as well as administer tests.
In addition, the courses can be reused for as long as you need them since the platform stores all of the materials and documents you input. Assessments and questionnaires are also available, and courses can be linked together for extended learning programs.
With SkyPrep, you can also grade tests automatically so that you can focus on more essential things. SkyPrep supports a variety of media formats, including YouTube, Vimeo, PowerPoint, Slideshare, and Prezi, allowing you to mix and match text, photographs, and videos to create engaging course materials.
To manage users, administrators, managers, and each learner have their own permission controls. SkyPrep provides email support, offers certificates, and generates reports through a simple, basic interface for effective operations.
All of SkyPrep's pricing packages are available by contacting the company and requesting a custom quote.
Absorb LMS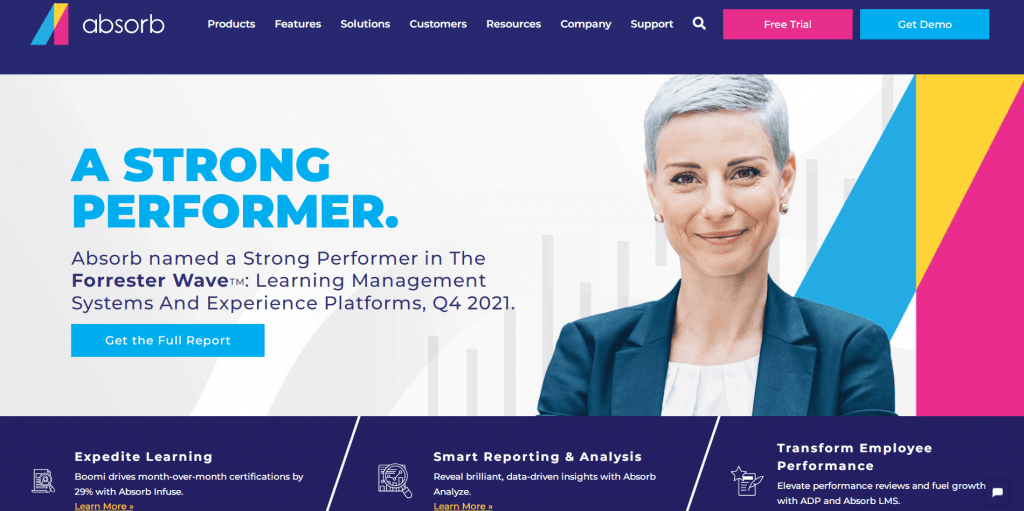 Absorb LMS is a scalable learning management system that encourages individuals to keep learning. The platform has a number of critical features that can help you create a productive learning environment. One of its most important features is its content libraries, which include incentive courses that encourage social learning.
You'll be able to incorporate more interactive material, such as videos and quizzes, as well as microlearning components, in your courses.
Absorb LMS has a Smart Administration module as one of its features. This module's scheduling and automation features are available to administrators. All that's left to do now is set up the triggers for your workflow. They are very useful and will allow you to spend more time helping students and less time on administrative tasks.
If you wish to know how much this service costs, you'll have to contact the company directly and receive a quote via email.
iSpring Learn LMS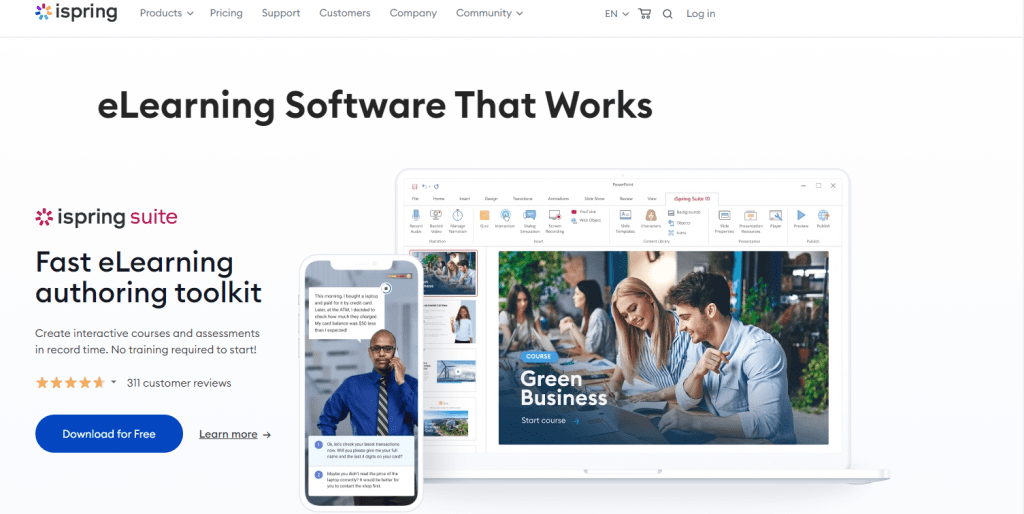 iSpring Learn LMS is a simple cloud-based LMS that lets you post courses and quizzes immediately, invite students, and track their progress. It is suitable for both small and large companies. iSpring Learn LMS's biggest pros include detailed information such as completion rate and individual performance reports.
You can spot skill gaps and correct them right away by enhancing courses or reconsidering your training plan. Managing training activities is also made easier. You've got everything you need for training in one place, including a calendar, live training, seminars, and webinars.
Learners can be divided into groups in a number of ways, with each group receiving its own invitation. Students can attend lessons whenever they want because the platform is cloud-based and accessible via PC, Android, and iOS devices.
iSpring offers two pricing packages, the iSpring Suite and the iSpring Suite Max. The former comes at 690€ per year per author, while the latter will set you back 870€ per year per author.
BrainCERT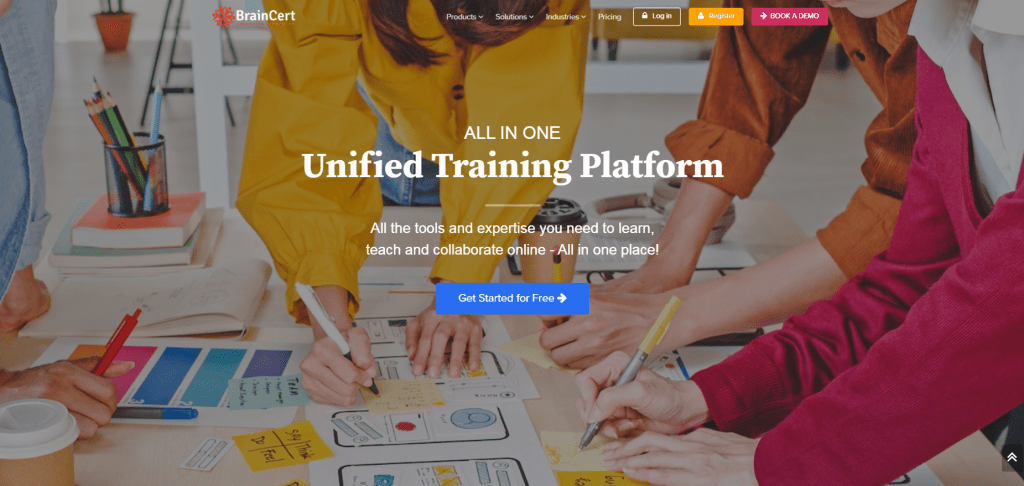 BrainCERT is a full-featured, SCORM-compliant learning management system (LMS) that helps companies optimize employee training for their remote workforce. Its key purposes include social learning, real-time web conferencing, white-labeling, and virtual classroom as a service (VCaaS).
Other BrainCert features include collaborative course building, content management, gamification, an integrated social network, and learner assessment.
When you have these tools at your disposal, it becomes easier to optimize the way you develop, distribute, and monitor online learning activities. In addition to the previously mentioned capabilities, BrainCert now includes an eCommerce interface that allows you to sell your courses to other businesses.
Finally, BrainCert can integrate with a wide range of third-party software, such as content management systems and communication platforms.
BrainCERT offers pricing packages both for individuals and enterprises. The pricing plans for an individual subscription range from $79.00 per month all the way to $569.00 per month. The Enterprises packages are much more expensive and set you back all the way from $119.00 per month, all the way to $469.00 per month.
Conclusion
As we can see, LMS tools come in many different shapes and sizes. While most of them do a pretty decent job, we have to put Graphy above the rest as it offers the most competitive package.