#Email marketing is one of the most effective ways to reach your #customers.
Click To Tweet
But it can also be tricky, especially if you're working with a small business. It's crucial to ensure you're not overdoing it or spamming people with too many emails. That's why I've put together this list of 7 email marketing ideas that work for small businesses.
7 Email Marketing Ideas For Small Businesses To Get Started
Email marketing is a powerful way to connect with your customers and keep them coming back. But how do you write an email that makes people want to open it, read it, and click "buy" I've compiled a list of seven tried-and-true ideas to help you craft the perfect email marketing campaign.
1. Send a welcome email to your subscribers
You've got a new subscriber, and that's great! But where do you go from here?
A simple welcome email is an excellent way to get started. It can give them a quick overview of your business, how they can get involved, and make them feel special by letting them know how much you appreciate their interest. You can also use this opportunity to gently remind them about the benefits of being a subscriber.
This is also the perfect opportunity to let them know what they can expect from you and how often they'll hear from you.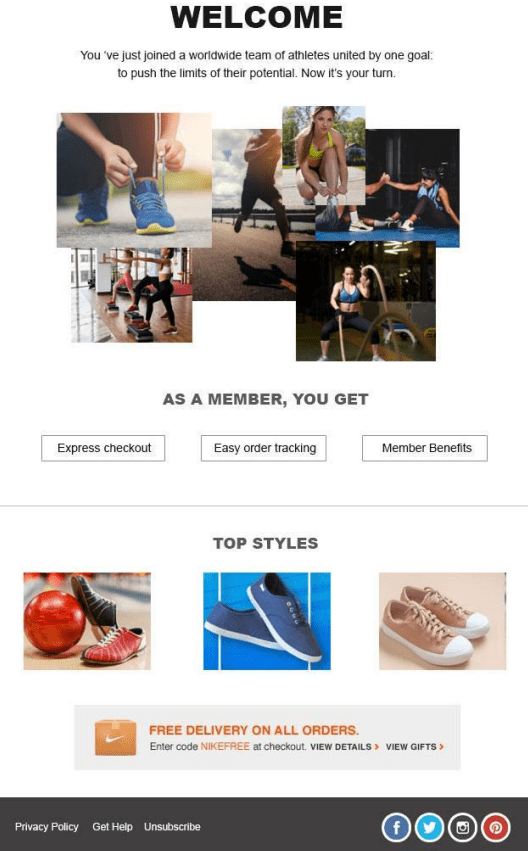 2. Offer an irresistible freebie
One of the best ways to get people to open your emails is to offer them something they can't say no to. That's why we're huge proponents of giving away freebies as a way to get people interested in your business. For example, consider offering a free gift with a purchase if you're running a holiday sale.
If you're launching a new product line or service, give away free samples so people know what they're getting into. If you do this right, you can turn many people into customers—and even better: they'll be happy customers because they got something in return!
3. Send personalized emails based on customer activity or purchase history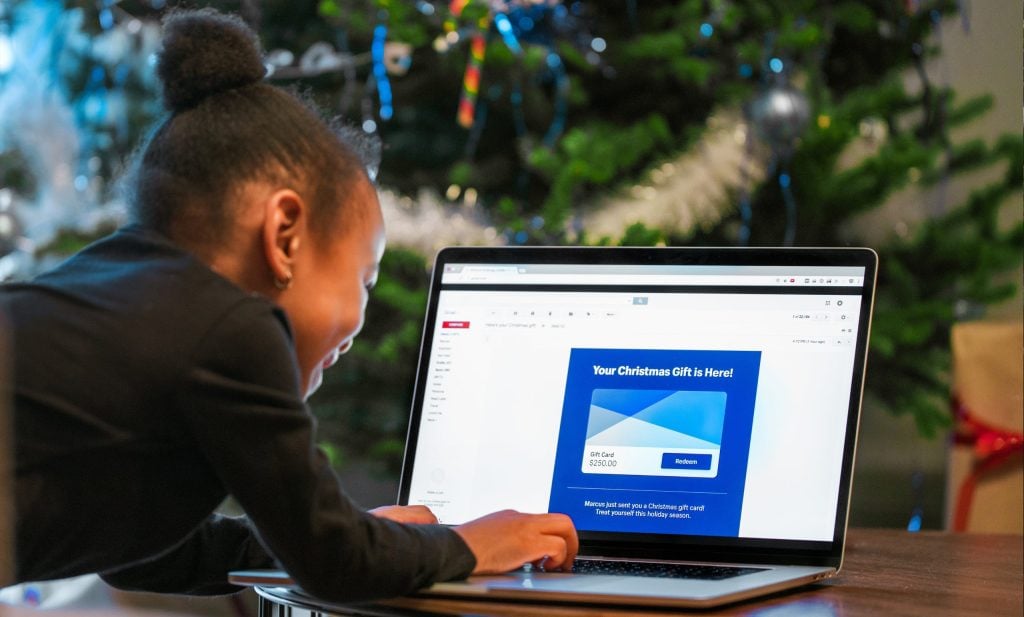 Personalized emails are one of the best ways to increase customer engagement. When you send a personalized email, it feels like you're talking directly to them—and that's precisely what you want.
Here's how it works: You set up an automated process that identifies the customer and then pulls up their purchase history so that you can personalize the email. For example, if they abandoned red shoes last month in your WooCommerce store, you might offer them a coupon for red shoes this month and recoup that WooCommerce abandoned cart sale.
4. Use an email newsletter as an opportunity to share interesting news
Email newsletters are an excellent way to keep in touch with your customers, but they're not just a way to share information. They can also be a great way to share interesting news that your customers will find valuable!
This could be anything from the latest company news, a new product launch, or even an industry trend. Send out your email newsletter regularly and always include something of interest to your customers.
Your customers will appreciate the extra effort and may even share the articles with their friends. To help you get started, tools like Mailchimp offers various email newsletter templates. However, only some of those newsletter templates are free. If you're looking for free templates, you can check out Mailchimp alternatives.
5. Use surveys and polls in your emails to get feedback from customers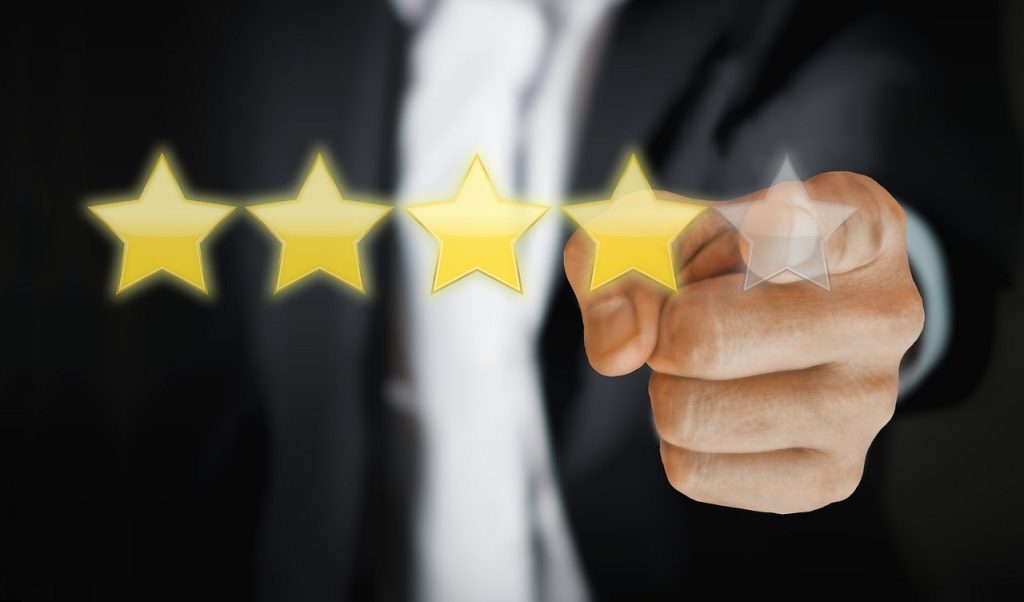 It's important to know what your customers think, and if you're using email marketing to reach them, it's even more important that you're getting their feedback. Surveys are a great way to ask your audience questions, get answers, and learn more about them.
When you send out an email with a survey or poll attached, it will show up as a link in the body of the email. When someone clicks on the link, they'll be directed to a landing page where they can fill out the survey or poll.
This is a great way to get feedback on specific products or services that you offer. You can also use surveys and polls to determine which days are best for sending out emails or what time of day people like receiving emails from you!
6. Send an announcement when you've made a new product or service
This can be a great way to reach out to customers who have been waiting for something specific from your company. If you're launching a new product or service, consider the power of letting your existing customers know about it. You can create an email campaign with a link to the new item and ask them to let you know if they have any questions.
You should also include an option for them to sign up for updates on the new item or service if they're interested in hearing more in the future.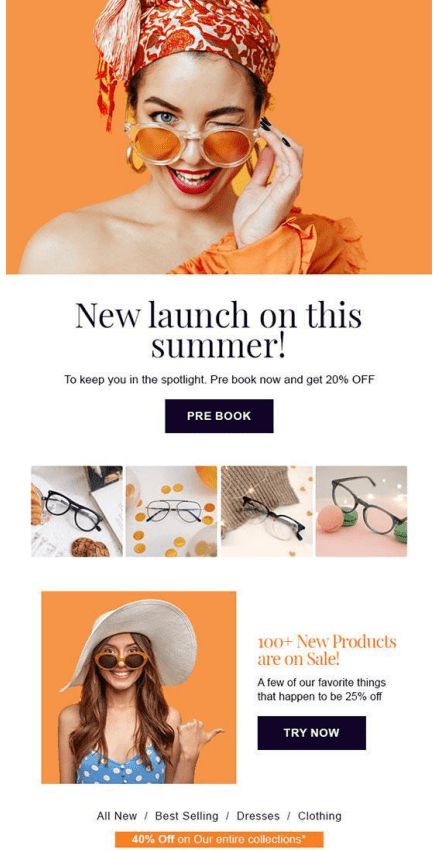 7. Leverage holiday seasons as much as possible
The holidays are a great time to get your email marketing campaign off the ground. People are feeling festive and want to spend money on gifts and events. This is the best time to reach out to your audience if you're doing business with a specific holiday.
If you aren't selling anything specific, try making a general offer that ties into the season's spirit. For example, if it's Christmas time and you have an online store for pet supplies, you could send out an email about ensuring your dog or cat has their stocking filled with treats and toys for Christmas morning.
Skyrocket Your Small Business With Email Marketing
Finally, if you're looking for a way to get more eyeballs on your business, email marketing is a great way to do it.
If you've been on the fence about email marketing because you think it's too complicated or expensive, don't be. It can be simple, free, and super effective when you know what you're doing. You can also get the help of an email marketing agency to get started. So give one of these strategies a try. You may be surprised at how much more attention your business gets.
Author Bio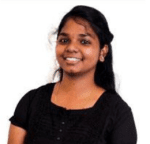 Janani H is a Content Marketer at TargetBay, an Ecommerce Marketing Cloud used by thousands of online stores across the globe. She enjoys writing about the power of emails in marketing, and when she isn't writing, she can be found riding the Metro and trying out new local foods. You can connect with her on LinkedIn.