It has been 5 years since I moved out of my hometown in search of better opportunities. All my family members and relatives visit me here in Chandigarh occasionally.
Why am I telling you all this?
It is because something that changed my perception can change yours too, I believe.
My 16 year old cousin visited me last week. He is a total ice-cream freak whereas I hate these cold monsters. So when he asked me about any nearby ice-cream shops, I could not tell him a single one. Like all other smart kids, he took out his phone and searched for "ice cream parlors in sector 8 chandigarh", that's where I put up. In a blink of eye, he got the results.
This is what it looked like:
To find out if it was open or not, he clicked on the business hours.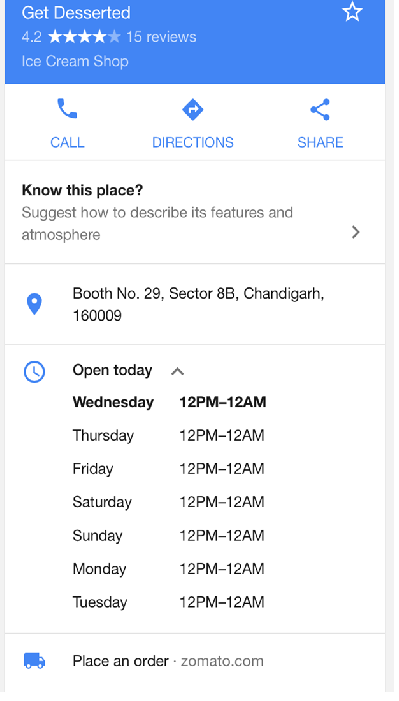 He made his final decision after reading so many great reviews by customers.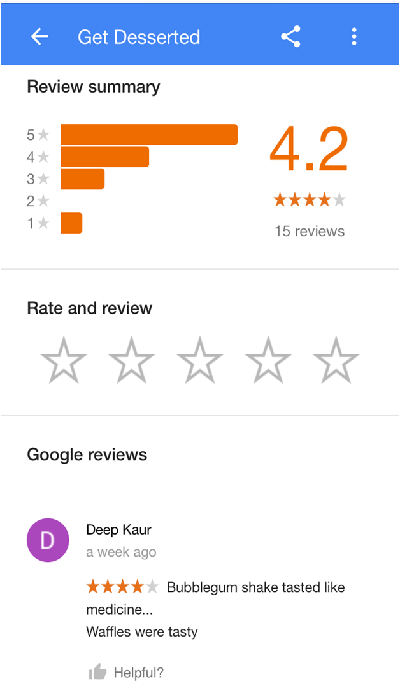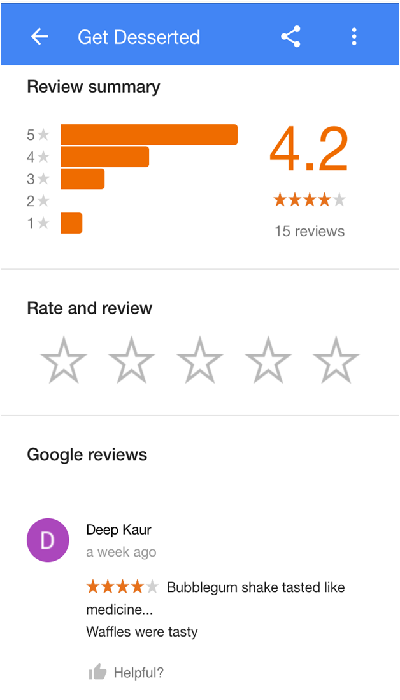 Finally he connected the GPS to the car and we followed Google Maps directions.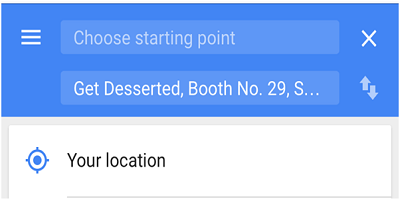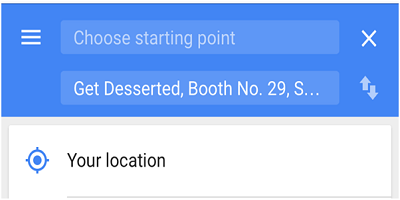 10 minutes later we were at Get Desserted. I had no clue about it, though I visited that market on regular basis.
The marketer inside me was restless. While my cousin enjoyed his ice cream, I took out my phone and searched each and everything about Get Desserted.
When I searched for its website, surprisingly I could not find any result.
Online presence is important. However, it is not mandatory to have a website in order to sell your services, especially for local business providers.
My cousin went back and left me writing on this case study of Get Desserted.
How did Get Desserted do it?
Answer is Google My Business.
Google My Business and Google Maps is helpful for local businesses SEO and not for every business. If you have local business, then this simple SEO practice can get you loads of local customers without investing anything but time.
Methods to Promote Local Business Online
There are three methods which will boost your local business growth. If you want to promote your local business online, then implement these methods. These methods are very helpful to get more customer and build an online reputation of your local business . These methods are:
Google My Business Page
Google Plus Account
Social Media Marketing
Create Google My Business Account
It is as simple as creating a Gmail account. Just be with me and open a new tab in your browser. We will with one step at a time.
Open Google My Business
Click on Start Now (either upper right corner or the one on left side of your window)
Google Account Login: If you are already logged in to your Gmail account then it will take you to Step 4 directly. Otherwise, you will have to login.
Choosing an email id for your business is completely your choice. You can choose your personal email id or create a new one for business. It is better if you choose one email id for all your tasks. It is easier to manage.
Business Details: It is time to add all your business details in Google My Business. This page will open up. Here, you will have to add the following details:
Business Name
Country
Street Address
City
Pincode
State
Main Business Phone: Add a phone number that is always reachable. As a customer I might place a call anytime and if nobody is there to answer my call, it will put a bad impression.
Category: Choose a specific category for your business.
I deliver goods and services to my customers at their location. Select yes if you want your customers to visit you at the given address. Select no if you do not sell from the given location.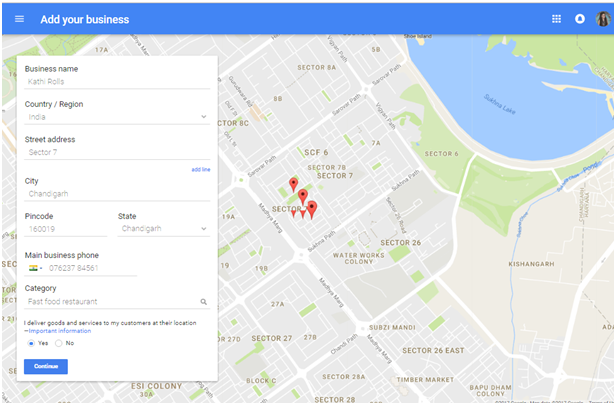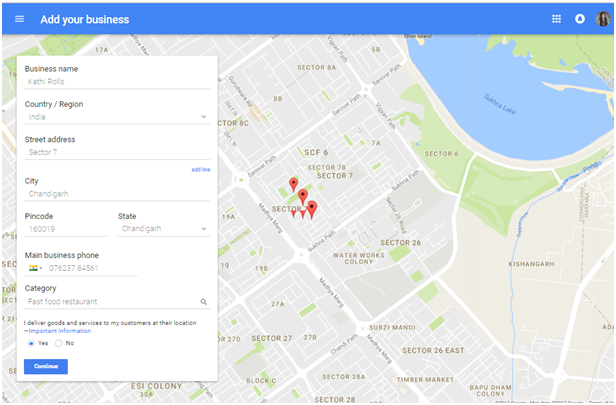 Add Service Area: Add all the details and ensure that you check the box in front of the text I also serve customers at my business address (Your address will be hidden from the public if this box isn't checked). You will then be enlisted into Google Maps.
Confirm your business: Confirm your business details and click on Continue.
Get the entire verification done and you are all set with your Google My Business Account.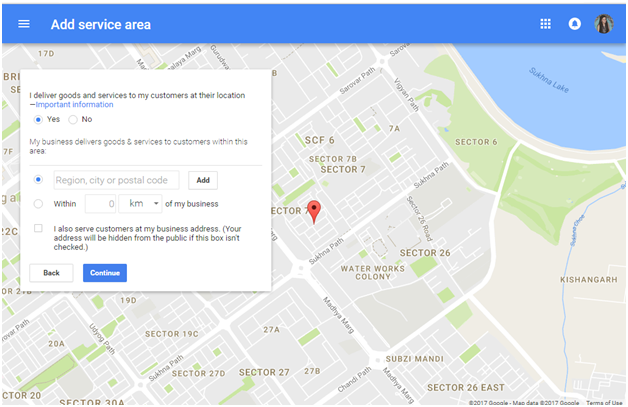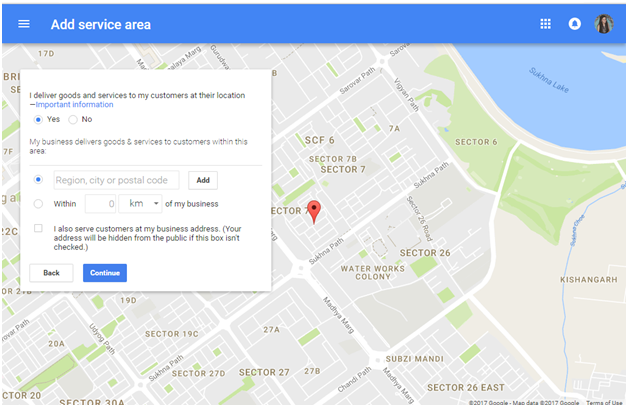 Google + Account
This is one of the most important and time-consuming tasks in this process. You have to provide detailed information in your Google + profile. First of all it is Google, so whatever information you put in this profile is going to matter the most. While setting up the profile, ensure that you only get up when the progress bar says that your profile is 100% complete!
All data should be optimized as per Google Maps
Let's be very clear that our aim is to come on top of Search Engine results when anybody searches about our service. When I search for ice-cream parlor in Sector 8 Chandigarh, there is a featured section on the right side of the window.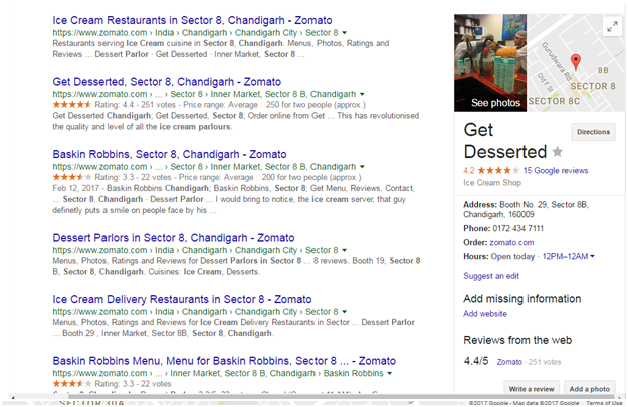 This is the result of putting in your 100% efforts in completion of Google + profile. Add things that can interest your customer like photos, description, opening hours etc.
Social Media Marketing
Like I mentioned, I searched anything and everything about Get Desserted. I looked for their Facebook, Instagram and Snapchat accounts. These guys have not missed a single bit. They have used a proper content marketing strategy to get real and loyal customers. Here are a few things that you can cover while building your content strategy:
Address your customer's concerns: Why should they choose you over your competitors? What different do you provide to them?
Have a look on this post and you will know how Get Desserted gets the right answers for its customers.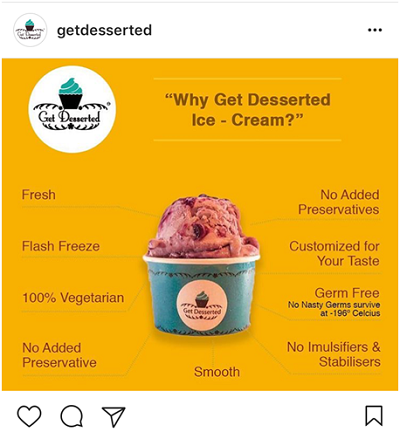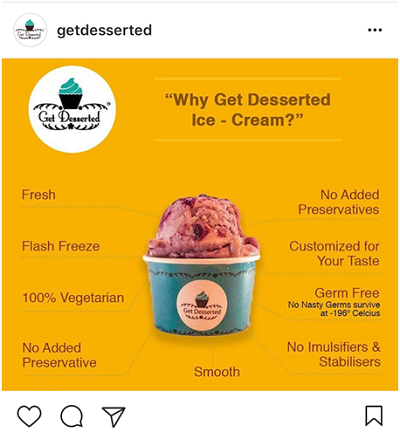 Don't overdo your promotions: All your customers know that you want to sell your services. At the same time, they value the brand that pays attention to them. So rather than posting about your services, give them a break with something that can help in building emotional connection with your customer.
Let us look at a few non-promotional posts by Get Desserted.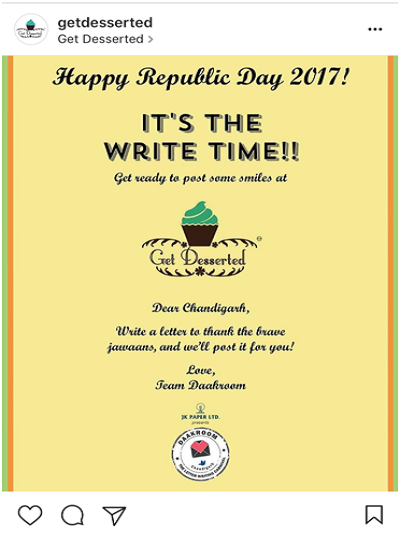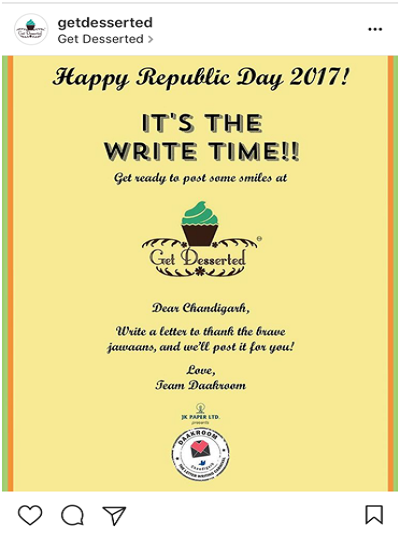 In this post they are not selling their service but creating a brand value by paying attention to the current event which is the Republic Day.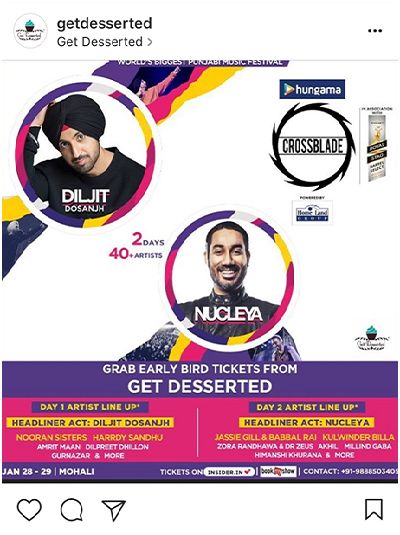 Again, there is nothing about ice-creams but a music festival that has nothing to do with their service. However, their audience might feel informed through this post.
Categorize your products as per your customer's needs: This can help you plan your marketing. For example, if you are running a restaurant on Mondays you have Fish Fry is your lunch special, so you will promote Fish Fry on Mondays or day before that. There is no point of promoting it on Wednesdays or Thursdays for that matter.
Get Desserted has carefully marketed its seasonal ice cream flavor here in this post. Though they are promoting it in winters but they are concentrating on something contradictory to what they offer. But that hits, right and this is what matters.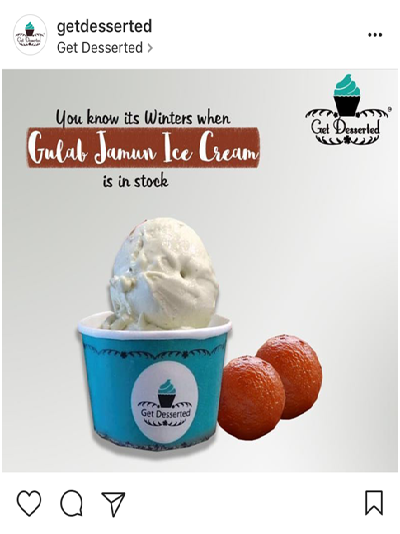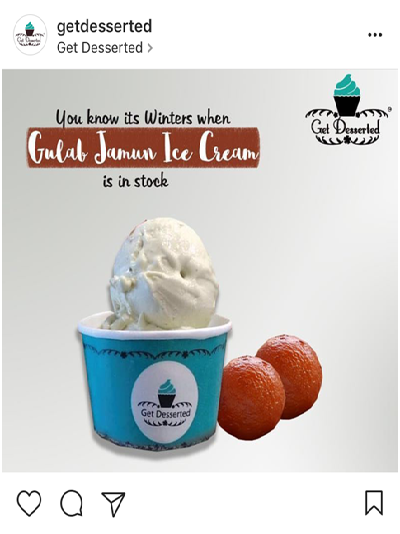 Value your customers: Pay attention to your customers and give them credit. Social Media gives you the power to connect with your customers directly.
Here, Get Desserted has reposted one of its customer's post. This will help in improving your reach as well as the customer feels good about it. At the same time, you cannot just exploit the data of your customers.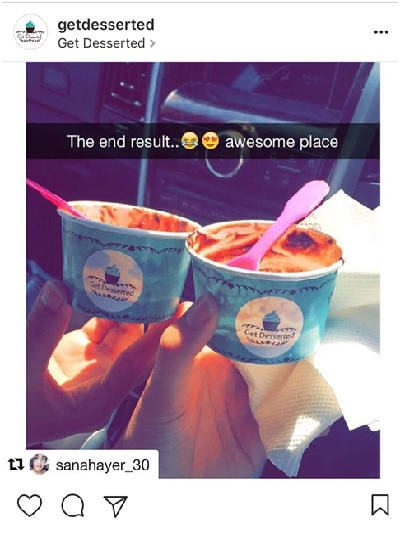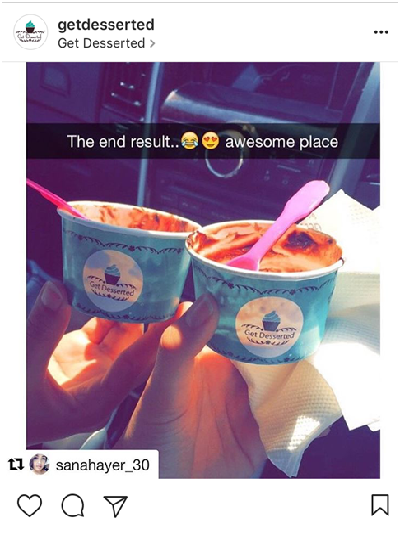 Bottomline
Put yourself in the shoes of your customer and analyze what all things you would see and do if you were looking for that specific service. Answers are all there, you just need the right questions.
By the way, I kind of like ice-creams now, all thanks to Get Desserted. Now you know, one can develop new interests and tastes as well.