Many beginners in design or those who do not have the necessary design experience and skills are looking for finished products, like templates and graphic elements for different needs.
Creating universally applicable templates can bring you passive earnings, and these templates can be:
Presentations – use your design skills to create slides that you can sell
CVs – highly sought after templates for presenting to employers
Website layout
Business cards, flyers, brochures – creating these templates sells well for small companies that do not have the money for their unique design
Mockups – many sites buy and sell various types of graphics models created in .psd or .ai.
Envato Elements is a great platform if you want to make a #passive income. On the other hand, creating material will make life easier for those looking for #graphic solutions, new WordPress themes, company logos, and the like.
Click To Tweet
The popularity of Envato Elements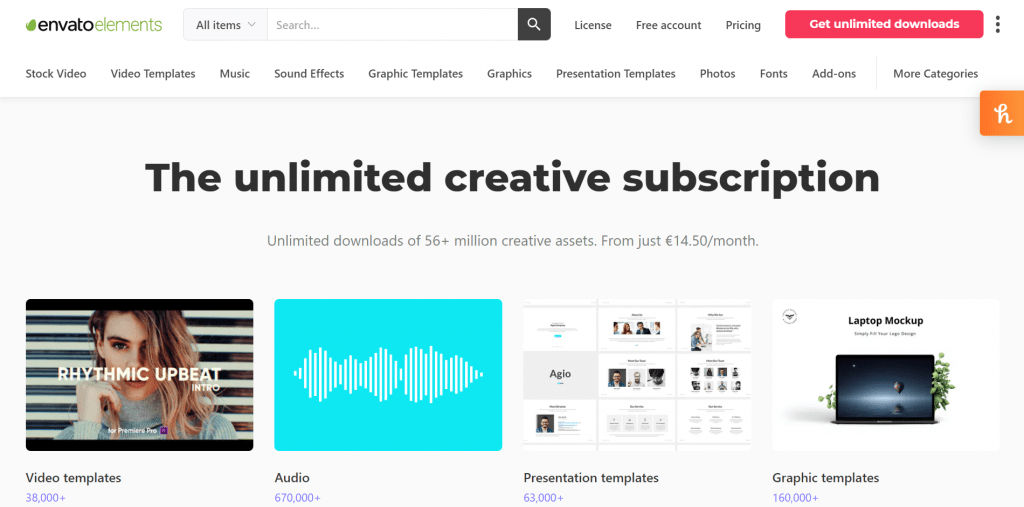 Envato Market is a value-based organization focused on community, entrepreneurship, diversity, and integrity. Envato is growing every day. Millions of people worldwide choose the Evanto marketplace, studio, and file-buying courses, hire freelancers or get the experiences needed to create websites, videos, apps, graphics, and more.
Envato Market is a collection of creative digital media markets. It includes:
⦁ ThemeForest (website templates and WordPress themes)
⦁ CodeCanyon (code, accessories, and mobile devices)
⦁ VideoHive (moving graphics)
⦁ AudioJungle (music and sound section)
⦁ GraphicRiver (graphics, vectors, and illustrations)
⦁ PhotoDune (photo)
⦁ 3DOcean (3D models and materials)
One of their main product is Envato Elements. Envato Elements is a subscription-based design product market. One monthly membership provides unlimited access to a library of graphics, fonts, templates, and more. The platform is also full of great WordPress themes that can help make your site truly unique.
The best thing about Envato Elements is that it allows you to access an unlimited number of products for one price. But if you are not comfortable with Envato Elements, we can offer you a  great alternative. Just keep reading!
POWR – a great alternative to Envato Elements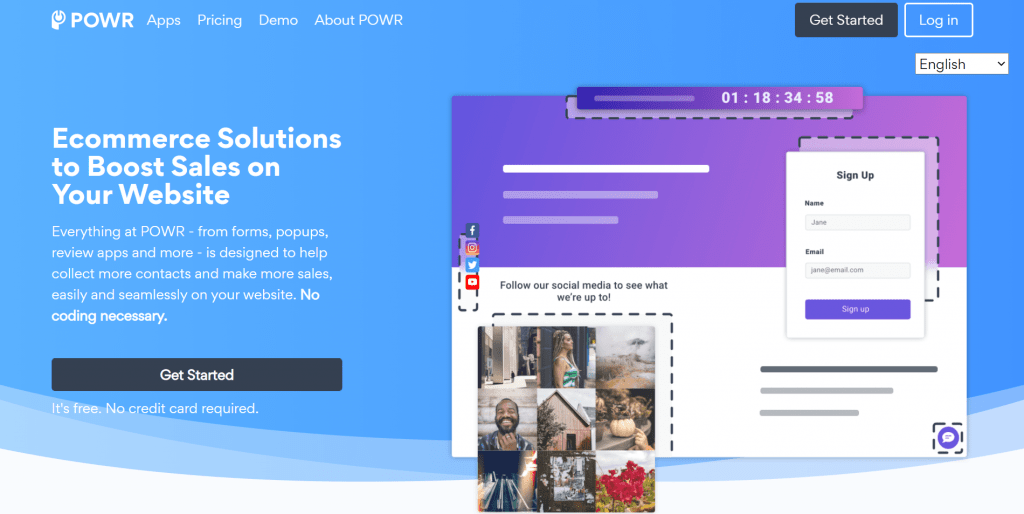 You are sure you have a website that has enormous potential, but its visibility is still lacking. Clients do not see your website at all, or maybe it needs some touch-ups. To increase visibility and thus increase sales and achieve your goals, you need to boost conversions.
With the help of POWR, you will accomplish this in a short time, and it is an excellent alternative to similar platforms like Envato. On POWR, you can find customizable apps to create contact information forms and optimize website conversions.
Also, you can find more than 60 customizable templates for websites designed to increase your sales, and best of all, they are easy to use. You do not need to know how to code. They are user-friendly and allow you to manage applications on all your sites from a single dashboard.
Some of the features that you can find on POWR are: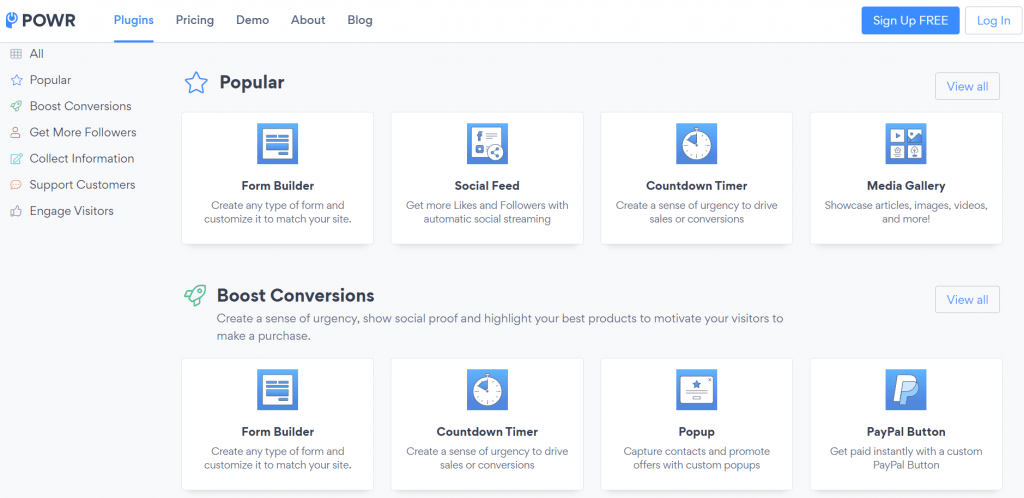 ⦁ Setting up pop-up coupon offers to reduce cart abandonment
⦁ Live chatbox to help your customers solve their problems in real-time
⦁ Built-in star ratings for better user safety when selecting specific products
⦁ Collecting client contact information with a quote request form using the form builder
⦁ Integration with PayPal or the option to choose the Buy Now/Pay Later option, as well as the possibility of card payment
⦁ A countdown timer for creating a sense of urgency and to increase your sales in that way
⦁ Amazing photo gallery
⦁ Post sections for comments, testimonials, or FAQs
⦁ Integration and synchronization with MailChimp and Zapier
⦁ Emoji feedback
The time has come when you constantly have to prove yourself on the market. Your website cannot be just a source of information about working hours or the number of employees. It is not enough either to have an awesome logo on it and customize it with corporate colors.
You simply need to go a step further and tailor the website to customers to encourage them to buy and increase sales. 
Final Thoughts
Envato Elements offers you a lot, from a website template to ready-made graphics solutions. But Powr is a  great alternative that grants you access to super attractive pop-ups, seamless checkouts, and the best of all – live chats and interactions with your clients.
So, do a service to your business and try POWR, and you will surely be positively surprised, especially when you see the sales of your products and services grow day by day.