If you're a serious web developer, or maybe even an entrepreneur, then chances are you have or are in charge of multiple websites. In that case, the way you manage them all becomes extremely important because, without a doubt, you want to use your time in the most efficient manner.
Do you find #managing multiple #sites to be a handful? Consider incorporating one od these tools in your everyday workflow!
Click To Tweet
To do that, you will need the right tools. Fortunately, there are plenty to choose from. So you first want to define what is it that you need the most and then look for the product that can help you.
Still, some tools are better than others and can help you easily solve multiple issues at the same time. That is why we prepared a list of the top 5 tools for managing multiple sites to help you make the right choice.
1. WP Reset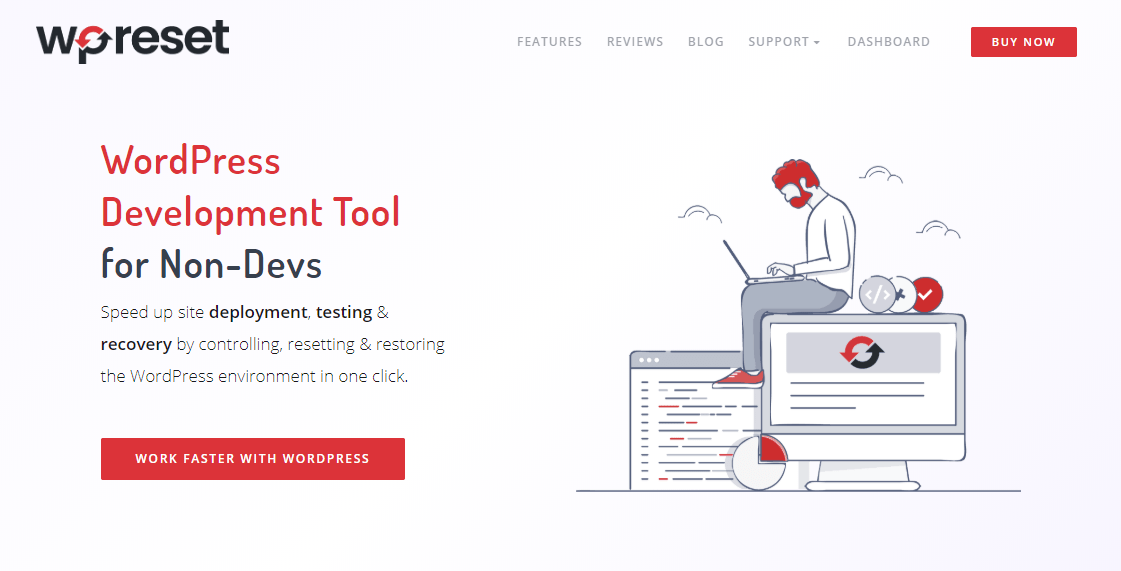 Even if you're not a dev, you'll appreciate what this great tool can do for you. WP Reset makes it exceptionally easy to reset your website when you need to wipe the slate clean and start anew.
You can go full nuclear and simply reset everything, or you can save the plugins and themes you want to continue using and set them up with one single click.
This tool even takes snapshots of the database before any major change is done so that you always have some sort of a record you can come back to. Both this and the collection of plugins and themes you are able to create can be safely stored on a cloud of your choice.
A few clicks at most is what you need to operate this plugin, and even a complete beginner can do it. Yup, it is that convenient!
WP Reset comes in three different packages which cover one, five, or 100 websites respectively, so you can easily choose what suits you best. That's the only difference between them – all features are available in each package.
With over 200,000 happy clients, you know this is the tool you want to use if resetting websites is something you do on a regular basis.
2. InfiniteWP
InfiniteWP is excellent for managing multiple websites at the same time because it provides you with an overview of all of them from one place. Moreover, most of the things here can be done with a single click: you can manage your usernames and passwords without any problems, update plugins and themes or restore and backup your websites.
The beauty of this tool is that you can do all of this completely free, while the premium versions take everything to the next level. With them,  you can install and migrate WordPress, test updates, check vulnerability, and much, much more.
So yes, there is a free version, but if you want more, you can choose between five different packages at the moment, which range from 10 to an unlimited number of sites you can use this tool on.
The payment model is an annual subscription, and the prices range from 147$ to 647$ per year.
3. ManageWP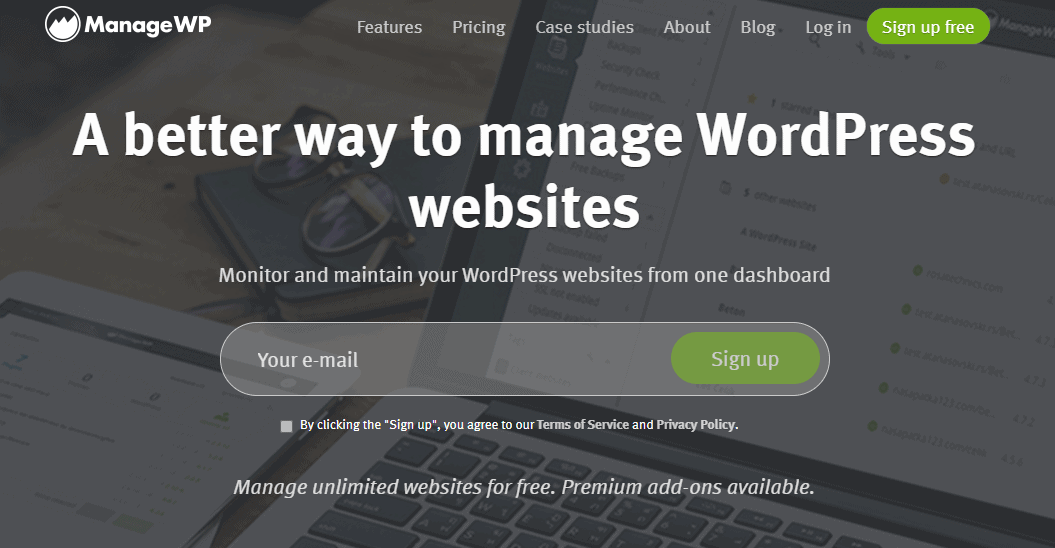 Another very popular tool for managing multiple sites, ManageWP sets up a dashboard for you on its own website from which you can then access your websites and do what needs to be done. Not only that, but you can give access to your dashboard to other people without having to disclose your password to them, which can be really helpful if, for example, a client wants to see what you're up to.
Cloud backups, one-click updates, and all that good stuff are available in the form of add-ons, plus you can execute performance and security checks if you so desire.
And all those add-ons are completely free! The premium ones allow you to keep an eye on your SEO status, broken links and so much more.
If you're a smaller-scale developer, you can purchase these add-ons for a dollar or two a pop, but if you're in charge of a larger number of websites (25 and beyond), you can opt for various bundles that will give you added value and save you money.
4. MainWP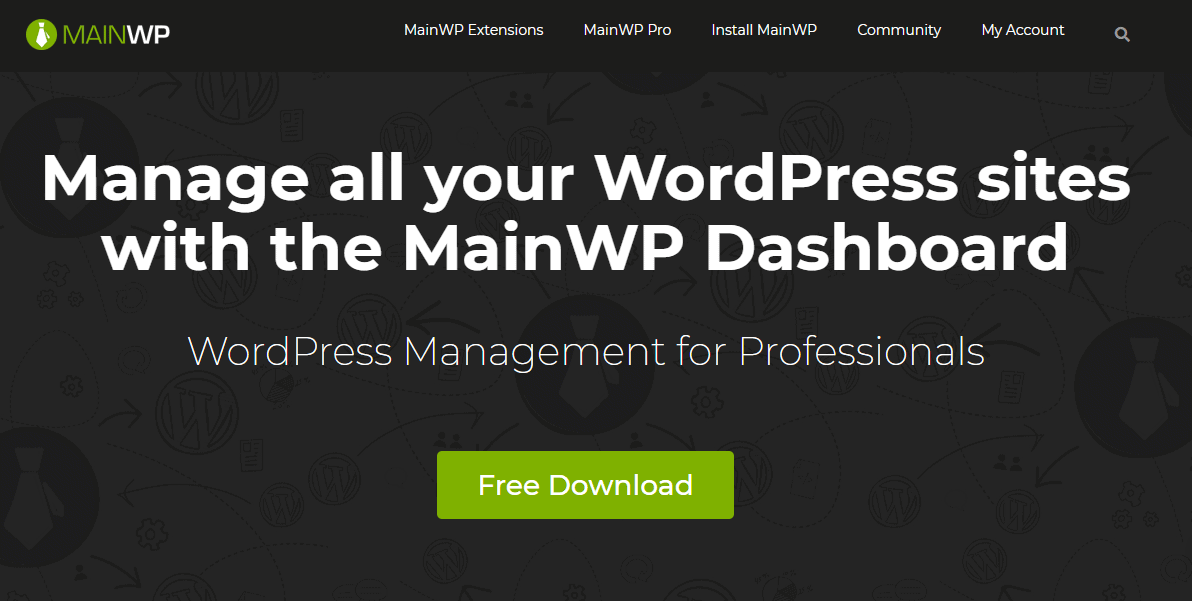 Again, we have a very popular website management tool. MainWP is big on updates and allows you to choose which plugins and themes you trust to be updated automatically. That way, you can only click once and let this tool do the rest.
Using this tool, plugins, themes, and users are all very easy to manage, and there are several backup choices for you to choose from. Security is also heavily emphasized here, but what makes Main WP stand out is that you don't have to access any private servers – you simply install in on your website.
Furthermore, thanks to the OpenSSL connection deployed here, you won't have to worry about admin passwords.
This tool comes in a free version, which is pretty good in and of itself, but there are two premium choices, as well – a 399$ lifetime package (VAT not included) and a monthly subscription plan of 19.99$ per month (VAT not included). Meaning you have plenty of interesting solutions here, including the payment plans, so this may very well be the tool you've been looking for.
5. CMS Commander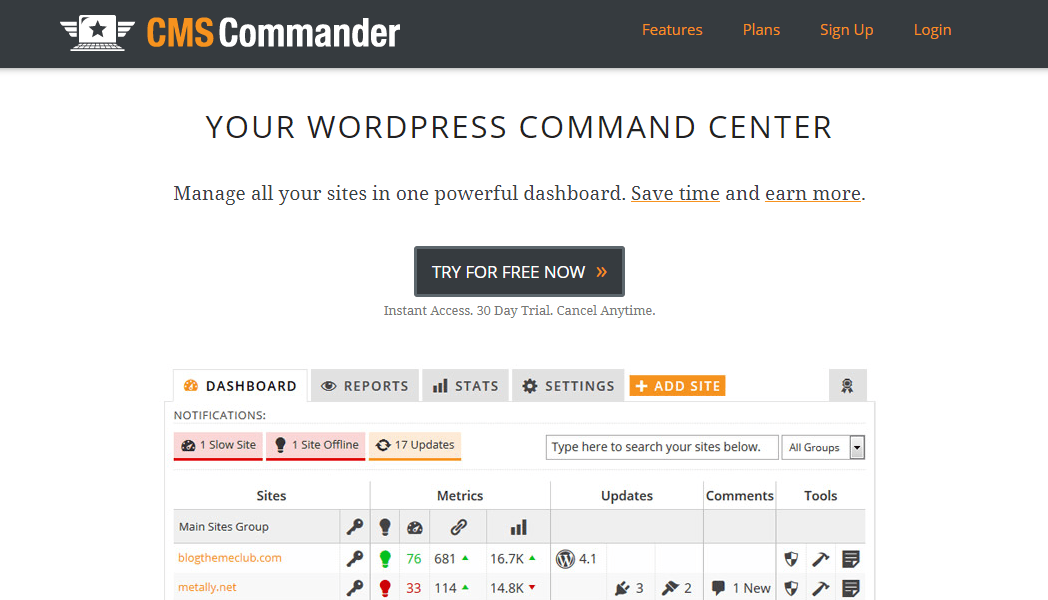 Interestingly, CMS Commander is more geared towards blogs, as it allows you to install plugins and even publish new posts in bulks. In other words, what you do on one blog will automatically be transferred to the other ones, too.
Not only can you use several backup options to protect your work, but you can also clone an entire website if you so desire. Actually, the list of features you can get with this tool is quite extensive and too long for this short little paragraph, but you will be happy to know that a lot of emphasis is put on analytics, meaning you can even keep track of backlinks!
A free 30-day trial is available, and there are two groups of premium plans to choose from once that trial is up. All are billed monthly, and the Starter packages range from 8 to 20 dollars, while the Business packages cost from 30 to 75 dollars per month.
All features are available immediately with every plan, it's just the number of users and websites that's different.
Conclusion
We hope you enjoyed exploring our list of the best tools for managing multiple sites and that you found at least one interesting enough to incorporate in your everyday work routine!
Thanks for reading and be sure to tell us your favorite pick in the comments below!