Today's article will be hosting service-related. For those of you who are new to this topic, we will give you a short introduction to what even a hosting service is.
A #hosting service allows you to showcase your #website on the internet, so to have a website you need a place to host it.
Click To Tweet
An even simpler explanation of how web hosting works would be something along these lines. When you are first building a website, it is stored on the computer of the web designer. The next step involves uploading the website to a server, which is connected to the internet. Only then is your website visible to everyone. So web hosting is basically "renting" space on a server that belongs to a certain company.
Different Types of Hosting
There are many types of web hosting including shared hosting, cloud hosting, VPS (Virtual Private Servers) hosting, and dedicated server hosting. So let's quickly go through them!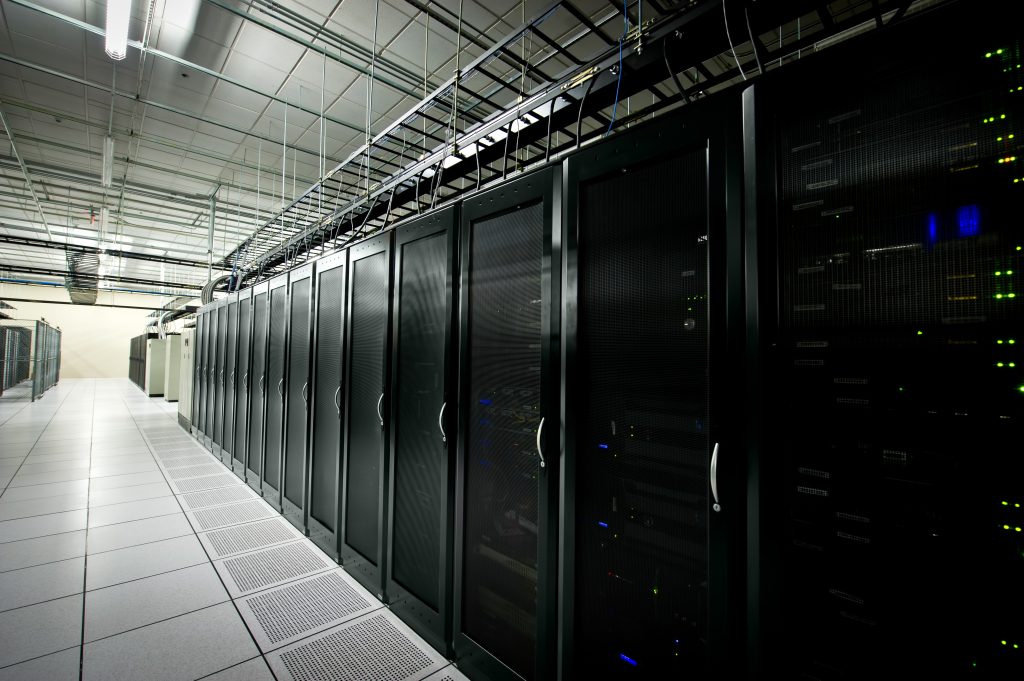 Shared hosting is the most popular type of hosting. Not only that, but it also the most basic and most affordable type (more customers share the overall cost). Simply said, shared hosting means that one server hosts more than one site. It is not often used by websites that have a lot of traffic, but by websites that are maybe just starting out. High-traffic websites rather use dedicated hosting or VPS hosting.
Cloud hosting differs from shared hosting due to the fact that it operates on multiple servers. Your site can be moved from one server to another, so if for example, one of the servers fails, your site can bounce to another server. It is mostly used by eCommerce and high-traffic sites. And when compared to shared hosting, cloud hosting is much more dynamic and often performs better.
VPS or Virtual Private Server is a server that is running on another server. Simply said, it is one physical machine that works like several separate servers. VPS is something between a shared and dedicated service, meaning that the hardware is used by other sites but you also have your own dedicated space, and your site is the only domain in it.
Dedicated hosting means renting an entire server from a provider, only for yourself. This is perfect for websites that have a lot of traffic. It is more on the pricier side, since you are paying for the whole server yourself, and not sharing the expenses with more people.
Now that we have given you insight into what each type of hosting does, it is up to you to choose the one that you want, based on the needs of your website.
Every day there are more and more hosting services to choose from and many of them are overpriced. And although we can not tell you which hosting service to use, what we can tell you is that we know of an amazing one that we would like to present to you today. It is called HostArmada.
HostArmada overview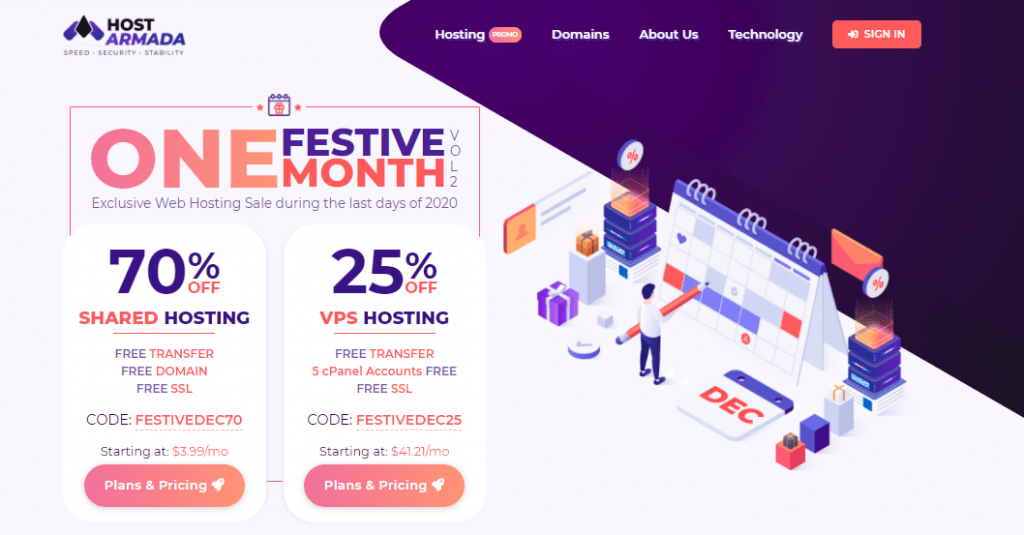 HostArmada is a relatively new hosting service launched in 2019. They offer customers domain services, shared hosting, cloud hosting, WordPress and WooCommerce hosting, and also dedicated server hosting.
They have servers all over the world in places like the US, Singapore, Australia, Canada, India, and Germany. And no matter if you are just starting your website or if your website is a high-traffic one, HostArmada guarantee good service at a reasonable price.
Speed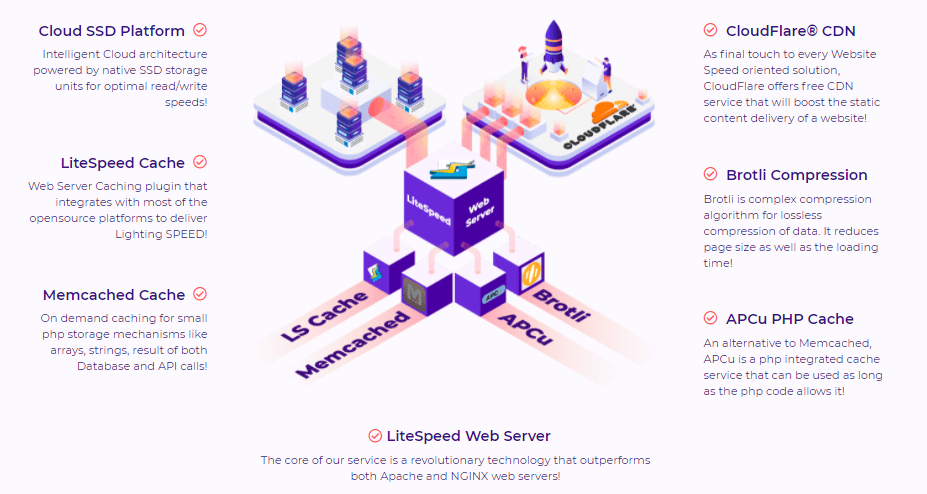 One of the reasons HostArmada stand out when compared to their competition is the fact that they offer high-speed hosting. Having a fast-loading website does not only mean waiting less time for a website to load but also better SEO ranking, more traffic, and eventually more conversions, which is the whole point of having a website, right?
Security 

Another thing that they are really proud of is their security. HostArmada offer a sophisticated security system that prevents anything bad from affecting your website. They also offer a malware scanner that prevents malware from even reaching your website.
If any malware does slip through the scanner, HostArmada will restore your website from the most recent daily backup. A certain number of daily backups is provided in each of the hosting plans.
They also provide their users with fast patching, which entails patching up any kind of vulnerability once it gets reported, and user account isolation as well which means preventing users of shared hosting plans from interacting with each other.
Their security is divided into two components shown in the image below.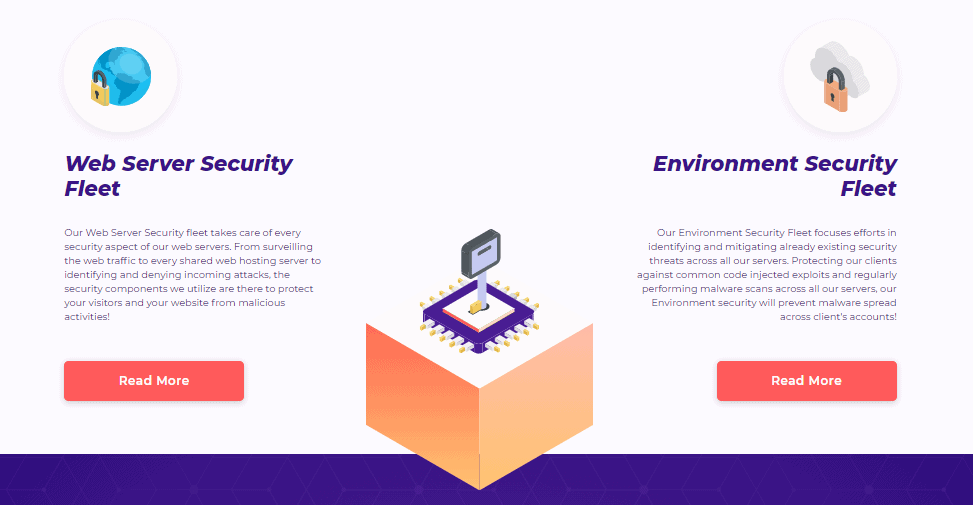 The first one being the Web Server Security Fleet, which represents tools responsible for identifying and stopping any kind of potential threats. And the second one being the Environment Security Fleet which deals with any kind of already-existing security threats inside of the servers.
With all that in mind, it is safe to say that you should not have to worry about your website being secure with HostArmada.
Support

The last thing HostArmada like to show off is their support. As their website says, they offer 24/7/365 support and guarantee fast responses, within 10 minutes.
Their support team is great and consists of people who really know what they are doing and will be able to help you resolve any kind of problem that you might have.
There are three ways their support team can be reached and those are through phone, live chat, and tickets. The 10-minute response time is only for the tickets, but replies over chat or call are instant.
Another thing worth mentioning is the benefits that HostArmada offer to WordPress users. They offer a wide range of services from domain registration, WordPress installation, WordPress transfer, WordPress tutorials, WordPress optimization, boosting of performance, and much more.
Pricing
When it comes to pricing, HostArmada offer several different plans and price points.
SSD Cloud Shared Hosting Plans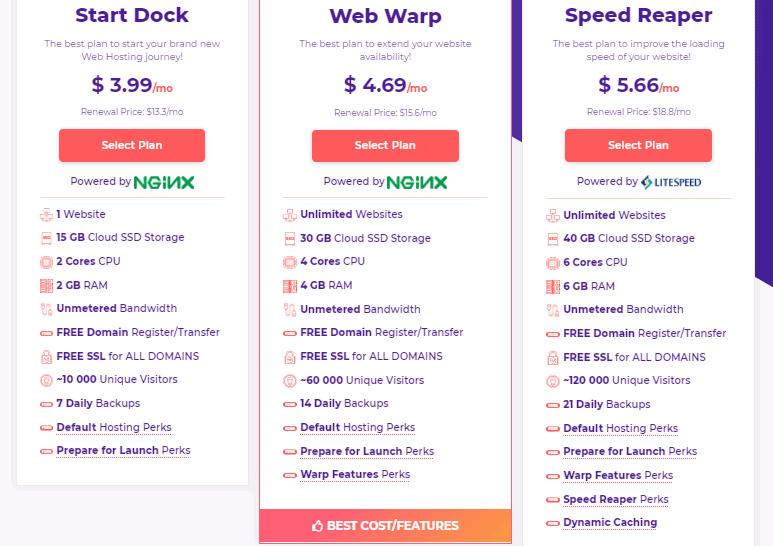 The first SSD cloud shared hosting plan is Start Dock. It is perfect for websites that are just starting out. This plan includes 1 website, 15GB cloud SSD storage, 2 cores CPU, 2GB RAM, unmetered bandwidth, free domain registration, 7 daily backups, and much more. The price of this plan is $13/month.
The second plan is Web Warp, which costs $16/month and includes features such as an unlimited amount of websites, 30GB cloud SSD storage, 4 cores CPU, 4GB RAM, 14 daily backups, 60,000 unique visitors, and much more.
The last plan is called Speed Reaper and costs $18/month. It includes features such as an unlimited amount of websites, 40GB cloud SSD storage, 6 cores CPU, 6GB RAM, around 120 000 unique visitors, 21 daily backups, dynamic caching, and much more.
The users looking for high-performance Litespeed hosting should look for servers backed by Litespeed web server technology.
There are also no cancellation fees in case you do not like their service. And you can either ask for a full refund, or a one-time transfer, which means if you are not satisfied with a certain plan you can always migrate to another one.
SSD Cloud VPS Hosting Plans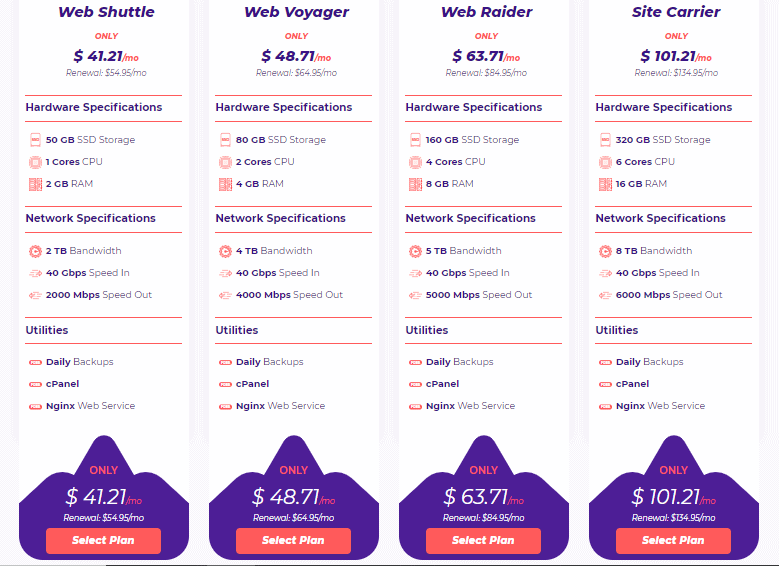 When it comes to SSD Cloud VPS Hosting there are four plans. The first one is Web Shuttle. Its price is $55/month and includes features like 50GB SSD storage, 1 core CPU, 2GB RAM, 2TB bandwidth, 2000Mbps speed out, and 40Gbps speed in.
The second plan is Web Voyager which costs $65/month and includes 80GB SSD storage, 2 core CPU, 4GB RAM, 4TB bandwidth, 4000Mbps speed out, and 40Gbps speed in.
The third plan is Web Rider which costs $85/month and comes with 160GB SSD storage, 4 core CPU, 8GB RAM, 5TB bandwidth, 5000Mbps speed out, and 40Gbps speed in.
The last and biggest plan is Site Carrier which costs $135/month and comes with 320GB SSD storage, 6 core CPU, 16GB RAM, 8TB bandwidth, 6000Mbps speed out, and 40Gbps speed in.
Also, all of the plans mentioned include daily backups and NGINX web service.
SSD Dedicated CPU Hosting Plans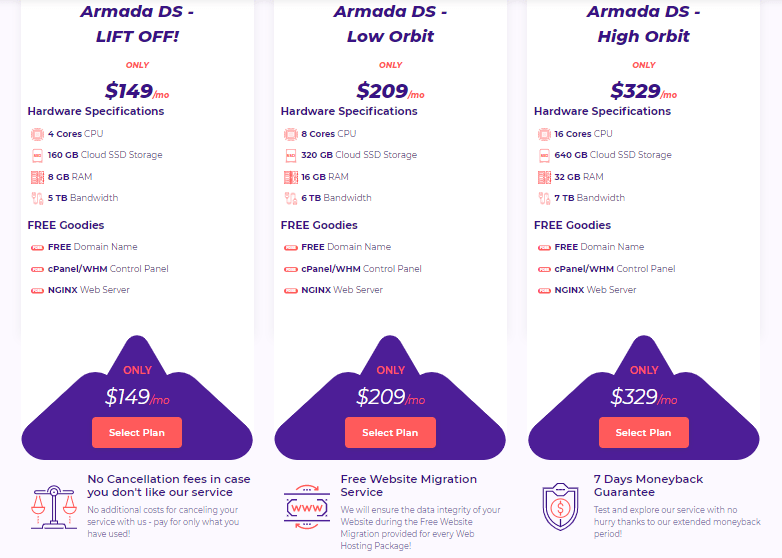 The last type of hosting we will be mentioning is SSD dedicated CPU hosting. HostingArmada offers three plans. The first one is Lift Off! costing only $150/month. It comes with 4 cores CPU, 160GB cloud SSD storage, 8GB RAM, and 5TB bandwidth.
The second plan is Low Orbit, it comes with 8 cores CPU, 320GB cloud SSD storage, 16GB RAM, and 6TB bandwidth. This plan costs $209/month.
The last plan costs $329/month and is called High Orbit. It includes features such as 16 cores CPU, 640GB cloud SSD storage, 32GB RAM, and 7TB bandwidth.
All of the plans include free domain names, cPanel/WHM control panel, and NGINX web server.
Conclusion
I know it is hard to believe, after reading all of these things, how low HostArmada's pricing really is. No matter how experienced you are when it comes to web hosting, investing any kind of money into HostArmada is money well spent.
So if you are looking to invest in a serious hosting service, we highly suggest giving HostArmada a try.
We hope that we have given you answers to any kind of question that you might have had before reading this article. And if you have any more questions regarding this hosting service, you can find all of the details on their website.