People are used to getting things right away. With the dawn of the internet, we slowly got used to the fact that we can now access anything we want online and get it right now. There is no need to wait.
For example, if a page is slow to load, we get a bit annoyed and go to another page that is faster. Problem solved.
As a website owner and provider of information, products, or services online you need to make sure your visitors don't leave your site because it is slow. Meaning page loading time is probably one of your main concerns.
Is the poor #speed of your #WordPress site frustrating you? Try using some of these tools to give it a significant boost!
Click To Tweet
To try and improve your site's speed by yourself, we recommend you check the quality and the sizes of the images you use, try caching your page, check how your servers are configured, remove unnecessary elements that are there for style only (animations), and also make sure you have a good web host.
On top of doing all that, if you want to check what is slowing your website down, you can use several WordPress plugins that will help you analyze your site, delete the plugins or extensions responsible for slow loading time, and will, in general, speed up your website.
1. GTmetrix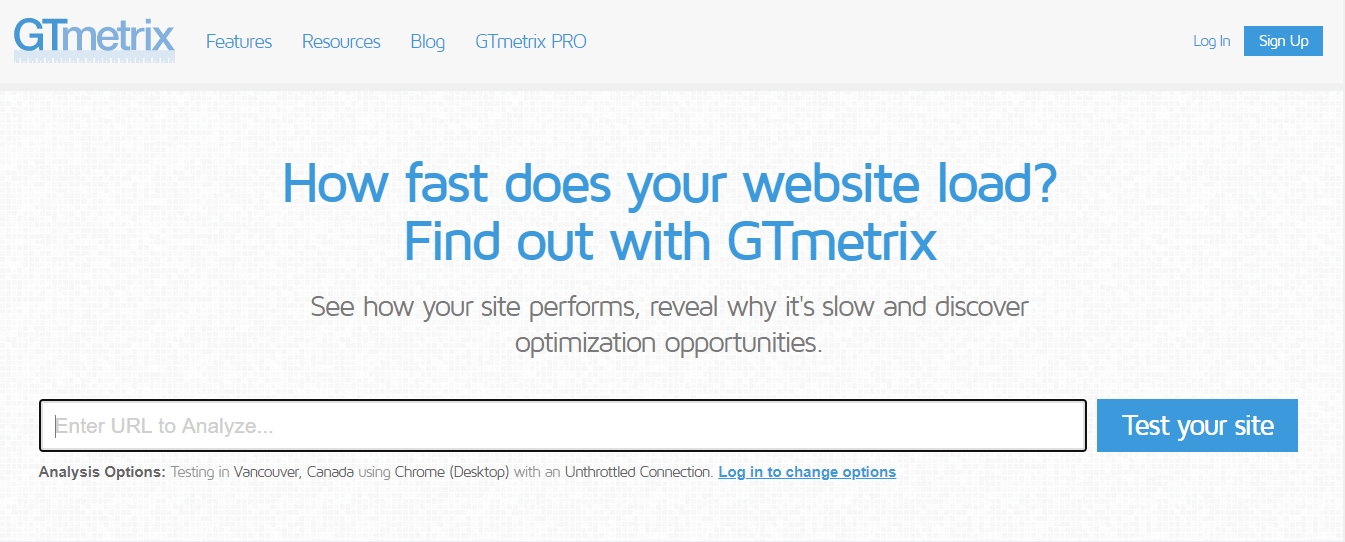 GTmetrix helps you test your site, see how it performs, analyze what is slowing it down, and predict how it can be improved.
This tool breaks down your site and gives you your page performance in a report. It will analyze your site with Google PageSpeed and Yahoo!YSlow, measure your page load time, total page size, the total number of requests, and compare your site performance to the average performance of other sites.
With it, you can set up an alert to get notified when and if your site becomes slow. You can also see how your site performs on different devices and test your site on different servers and global locations to see how it performs around the world.
Moreover, you can record the way your page loads and pinpoint the exact location where a stoppage occurs.
GTmetrix comes in a free and premium version. You can use the free version for 3 monitored URLs, pay $14.95/month for 10 monitored URLs, pay $49.94/month for 20 URLs, or pay $149.95/month for 50 monitored URLs.
2. Pingdom
Pingdom is another very popular tool for testing website speed and performance. It has 4 testing locations allowing you to see how your site performs globally.
Pingdom gives you several options when it comes to testing your site.
You can choose synthetic monitoring which simulates visitor interaction with your site so you will know right away if something is wrong. This lets you test your site globally, check the page loading speed, and see if the site flows are running well.
You can monitor customer transactions, registrations, user logins, and cart checkouts to see if everything is running well. If not, you will get notified right away. This option costs $10/month.
The second option is real user monitoring which lets you see how your users are interacting with your site, whether on desktop or mobile. You get insight into their behaviors and a summary of key performance metrics.
You can optimize their digital experience by reducing any performance issues, identify any bottlenecks by filtering performance issues, and troubleshoot performance issues from the visitor perspective. This plan also costs $10/month.
If you like both of these options and want to use them simultaneously, don't worry because these two options work together perfectly.
3. Perfmatters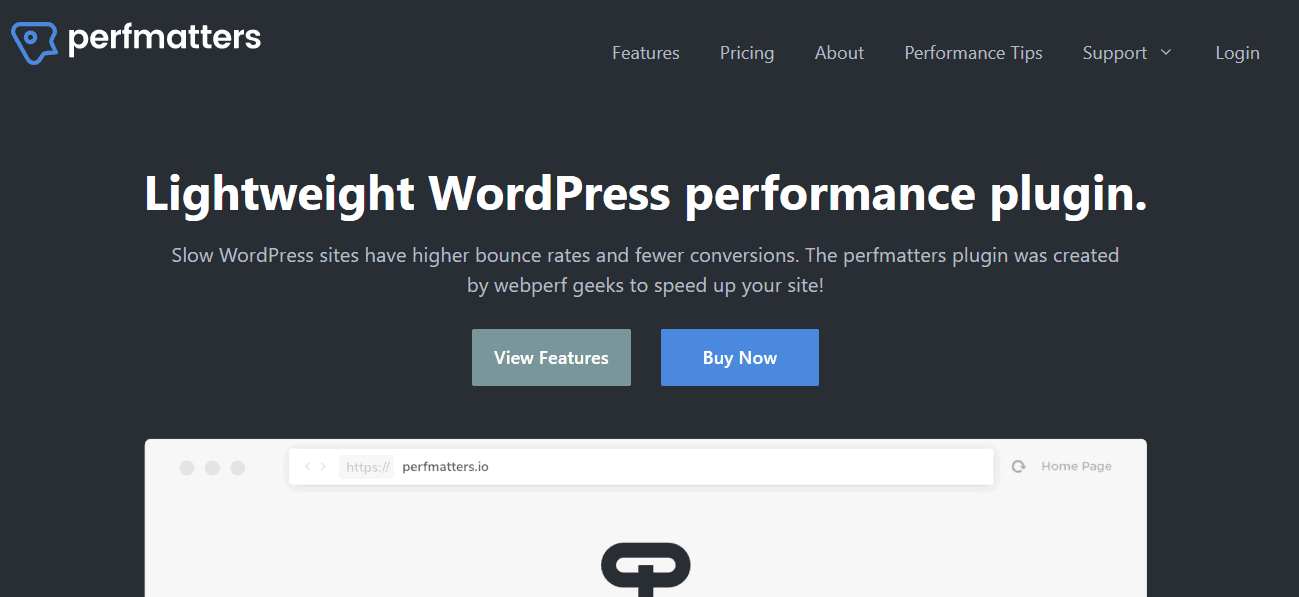 Permatters is a WordPress page speed plugin. This plugin goes through your site and disables or enables options that could be affecting your performance.
It comes with features such as disabling any pre-existing options (such as emojis, embeds, RSD links, shortlink, RSS feeds and links, etc.) and turning off any existing script and HTTP request that might be slowing down your site.
This reduces the overall number of HTTP requests, limits them, and speeds up your database.
4. WP Smush Pro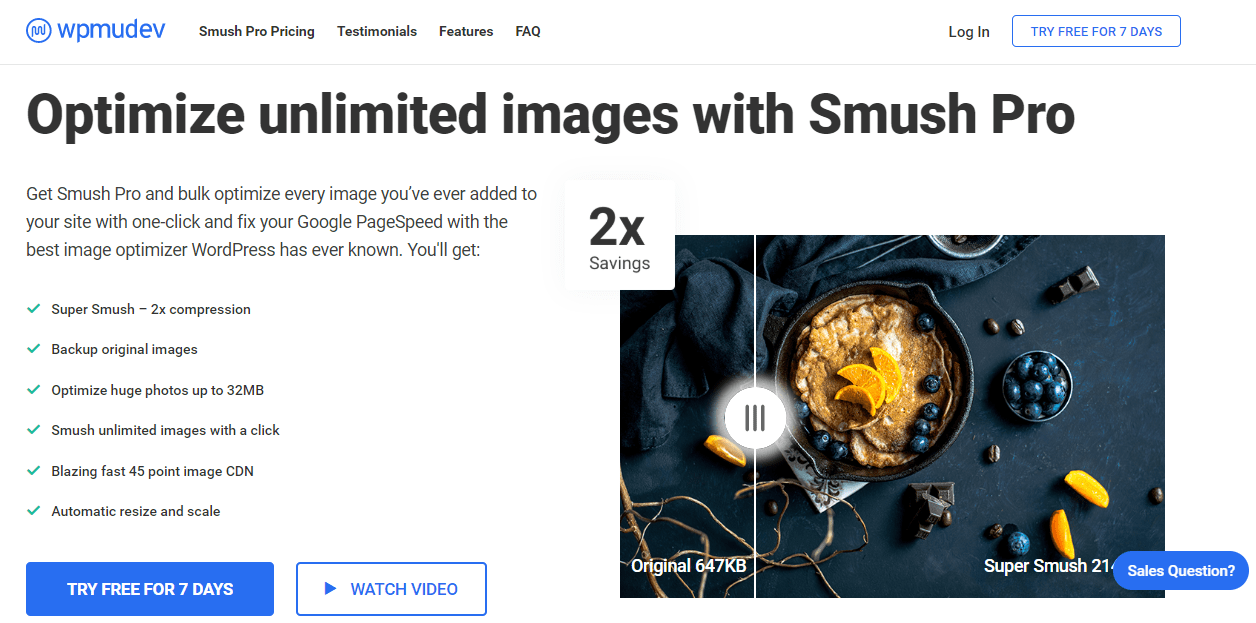 WP Smush Pro is an award-wining premium plugin that deals specifically with image optimization.
Having images is important for your site, however, they can be the reason why your site is slow to load. This plugin can help compress and optimize your images.
With the free version, you can compress your images(and not lose any of their quality), enable lazy loading so images are not offscreen, and automatically resize images to pre-set dimensions.
With the premium version, on top of everything you can also extend backups and compress images up to 32MB in size.
WP Smush has several payment plans, so you can choose the best one for your site depending on what you need.
5. WP Reset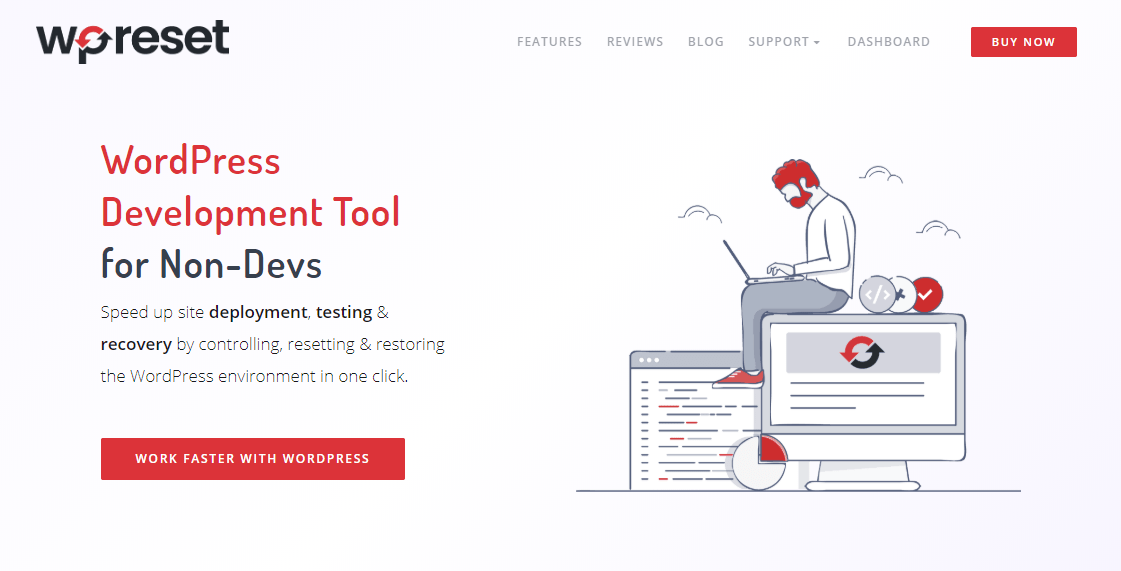 WP Reset is a WordPress plugin designed to help you reset your site's database to default.
It deletes all customization and content if needed, or only selected parts, such as theme settings. Meaning you can choose what will be deleted.
This plugin is safe to use thanks to its 1-click restore functionality and has multiple fail-safe mechanisms so you don't accidentally lose data. Also, it helps speed up testing and debugging and is easy to use so non-developers can try it out as well.
Using it, you can reset your site. This will delete all posts, pages, comments, tables, and custom-defined tables. But don't worry, resetting will not delete media files, plugins, themes, site title, address, language, and search engine visibility. However, we still recommend you create a snapshot or a backup of your site before you click reset.
In case something goes wrong, these snapshots can take things back to normal in a second.
If you decide on using WP Reset you will also have the option to choose to have all uploads, plugins, themes, and .htaccess files deleted if you want to.
This plugin has more than 200,000 active installs, 5-star rating, and is frequently updated so you don't need to worry that it will slow down your site. In fact, we are certain it will actually help you speed it up.
Conclusion
We hope this article helped introduce you to several tools and plugins that you can use to improve your page loading time significantly. If you know some other tools/plugins that should be on this list, please share them with us in the comments below!