There is a connection between video tutorials and explainer videos, but there are significant differences we need to know.  In video tutorials, you can see a person on the screen or hear their voice in the background.
Explainer videos can also show people, but they are usually illustrated and animated characters who sell, explain, or present the topic at hand n a fun way. The main purpose of these videos is to focus on what is truly relevant and not stray into unnecessary details.
Everything unnecessary is left out, which allows them to be short, precise, and concise. The most crucial feature of #explainer videos is that they answer WHY, not HOW, as is the case with #tutorials.
Click To Tweet
Nowadays, explainer videos are even more impressive than tutorial videos, whether for eLearning, teaching, or work. These videos are also becoming the most popular way of giving instructions. Creating an explainer video as well as animated explainer video production does not have to be complicated. And it would certainly help if you first wrote the script of your explainer video.
Take your time researching and creating your video. Keep in mind that each explainer video contains several key points you are trying to convey. So before you make a video, you should figure what that is and base the script around that idea. You certainly do not want to edit your video repeatedly.
The most effective solution to creating a great video is to re-write the script. Also, if you are not familiar with video recorders and editing video content, try these fantastic tools that will help you make your first explainer video.
1. Animatron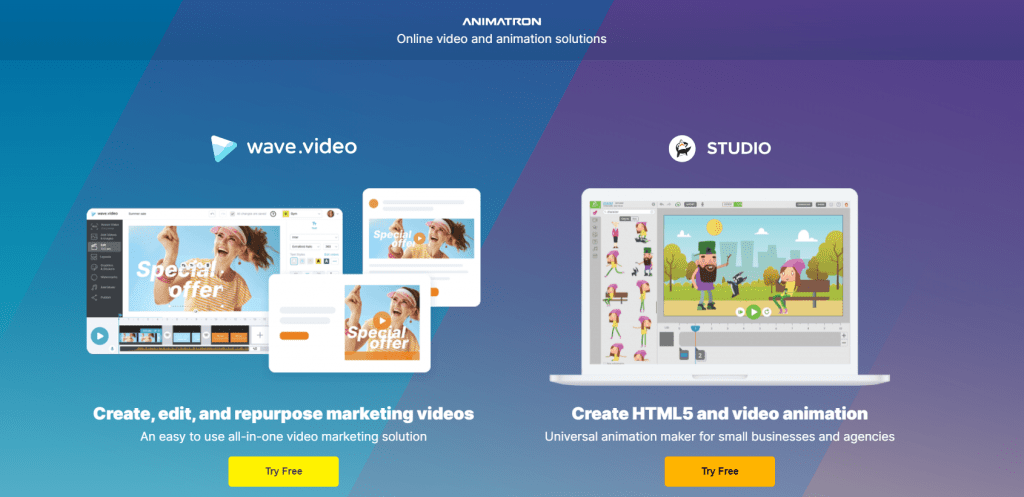 Animatron is an online tool that allows the user to create animations within the browser. It is easy to use and does not require knowledge of programming languages. Making the animation is personalized, simple and attention is focused on the details.
This tool is intended for: teachers and students in schools, companies, and start-up companies, animators, artists, and all those who want to gain experience in the world of animation and film.
Animatron can help you create explainer videos, animations, various videos, and HTML5 headers. The tools come with a bunch of pre-made characters and offices, cities, adventures, holidays, nature, food, farms, music, etc. By selecting any category, it is possible to change the background, characters, and music. It is also possible to set selected characters to specific positions.
For each character, it is possible to determine the beginning and end of his animation, the starting and ending work separately in the timeline. Animated slides can be downloaded or shared in videos, and you can embed them on your website.
2. Motionden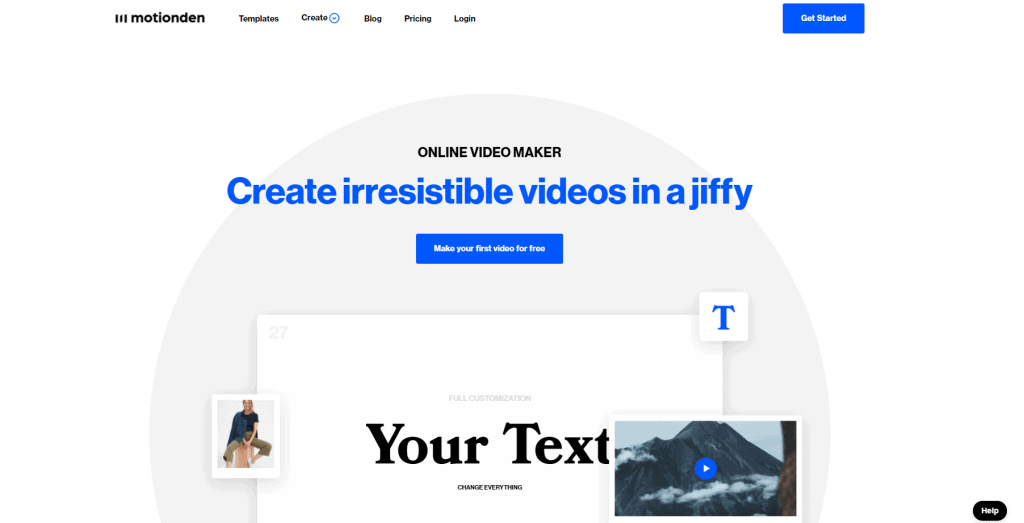 Even if you are a complete beginner in video creation, you'll be able to use Motionden without any significant issues. Choose the video design that suits you best, customize it to your liking, and download the video to your computer.
Could it be simpler? We do not think so. With this tool, you can make explainers and animated videos – and all for free. If you want to remove the watermark, you will have to choose one of their subscriptions, which they claim are the lowest in the industry in terms of price.
3. Vyond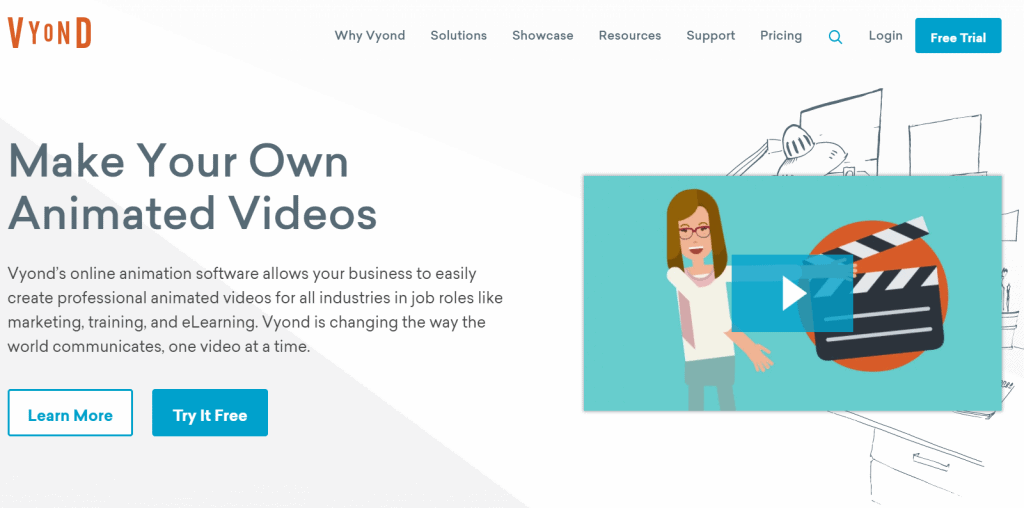 Vyond is a free online tool for creating animated videos. The program offers a selection of various characters, backgrounds, the possibility of adding sound effects, adding text to your characters who speak in English.
You can embed the made videos on your blog, share them via social networks, or save them to your PC. If all this sounds familiar, that's because this tool used to be called GoAnimate, so you might have heard of it already.
4. Canva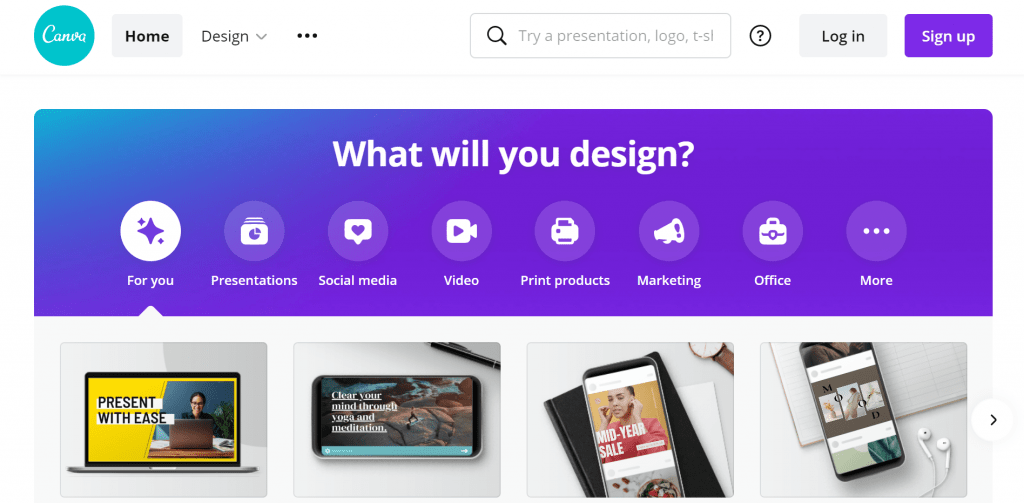 Canva is definitely the number one program for creating various types of graphic and marketing material. This free program offers hundreds of design urns for multiple kinds of documents and millions of images that you can use to create visual content. It is effortless to use and comes with a massive database of photos that you can use when creating content.
You can make a lot of visual content in this program, from pamphlets and similar material to posts and banners for social networks to infographics. In addition, Canva offers a vast variety of templates and materials for creating explainer videos.
A free account is enough for a lot, and the upgrade option unlocks additional features, including millions of photos, hundreds of fonts, icons, and shapes, as well as simple editing tools and both photo and video filters.
5. Powtoon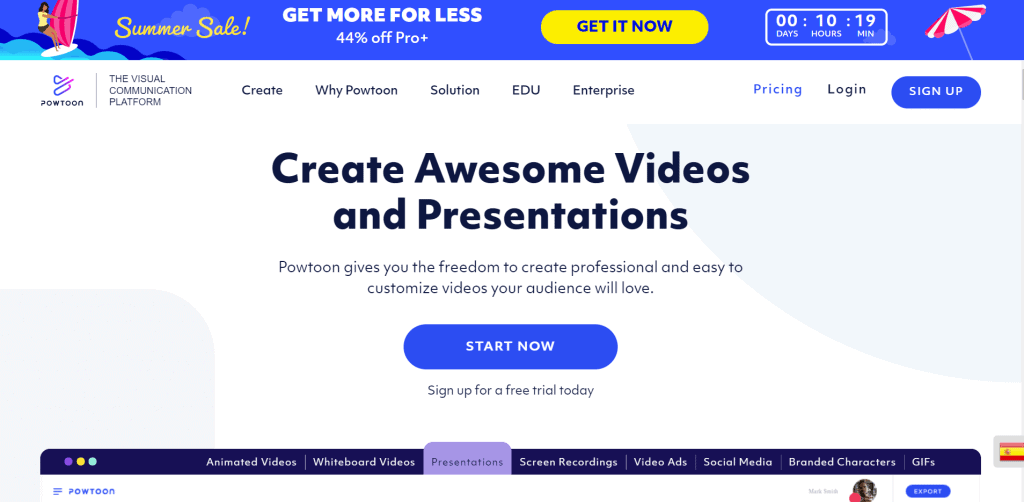 Once you have written your script and know how to start your story, all you need is the right tool. One of the popular tools is Powtoon. With this tool, you can easily create a whiteboard animation. Start with a customizable template or from scratch. Add some text, icons, colors, photos, or equip headers and add music.
This way, you will create a catchy explainer video that will allow you to say exactly what you want. This way, it's possible to reach your target audience anywhere with powerful videos in every style- no design skills needed. And, of course, you can embed your creation on any web page.
Wrapping Up
Explainer videos can tell us a story. Usually, other videos do not tell any stories, and their only task is to explain how to solve a particular problem or how to buy the appropriate tool we need.
With the help of explainer videos, you can show a much broader context and background of your business without focusing on just one product or explaining one problem that can be solved with the help of your product. And with all that, it is fascinating. It has a positive effect on user experience, too.
In the end, this will not only help you better audience engagement but SEO as well.