Appointment scheduling software or appointment scheduling tools are used to manage appointments and bookings. The features that all of these tools share are online availability, an integrated system that deals with the management of customers, control over schedules, online payment tools, and reminders that you can set 24/7.
Looking for an alternative to #Calendly? This article will present to you some great ones!
Click To Tweet
Calendly is, of course, the most famous tool of this sort, largely thanks to its ability to connect up to 6 calendars, automatically check availability, and help you connect with your clients.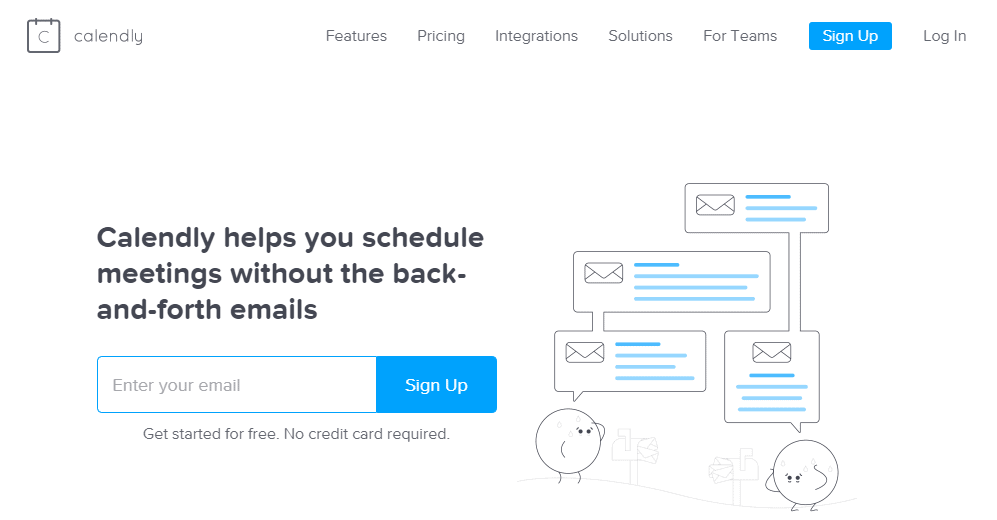 Some other features that it includes are the possibility to hold all types of meetings (one on one, multiple members, groups for webinars, etc.), send confirmation and reminder emails, set up a daily limit for meetings, remind yourself of future meetings, and so much more.
One especially good thing about this tool is that everything is completely customizable.
The pricing for one person is non-existent (the tool is free), but the other plans are not too expensive either. The Premium version is $8 per month and allows two users. The Pro version is $12 per month and it allows up to 6 users.
If you don't like Calendly or are maybe looking for something else, here are some alternatives that you can use.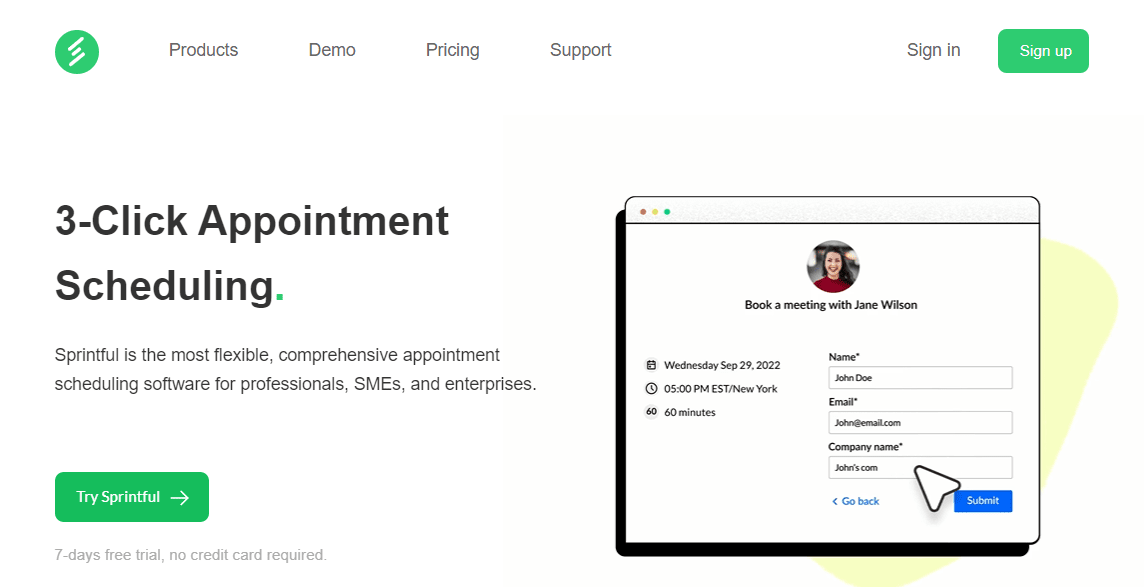 Sprintful is a simple to use yet very powerful appointment scheduling software and arguably is the best alternative to Calendly. With features that Calendly doesn't provide like Custom Domains, Deep Branding, Team Directory, and Round Robin Scheduling, it empowers businesses of all sizes and types to have a powerful scheduling solution.
The pricing of Sprintful starts from just $9 that includes a lot of features that Calendly or its other competitors don't provide.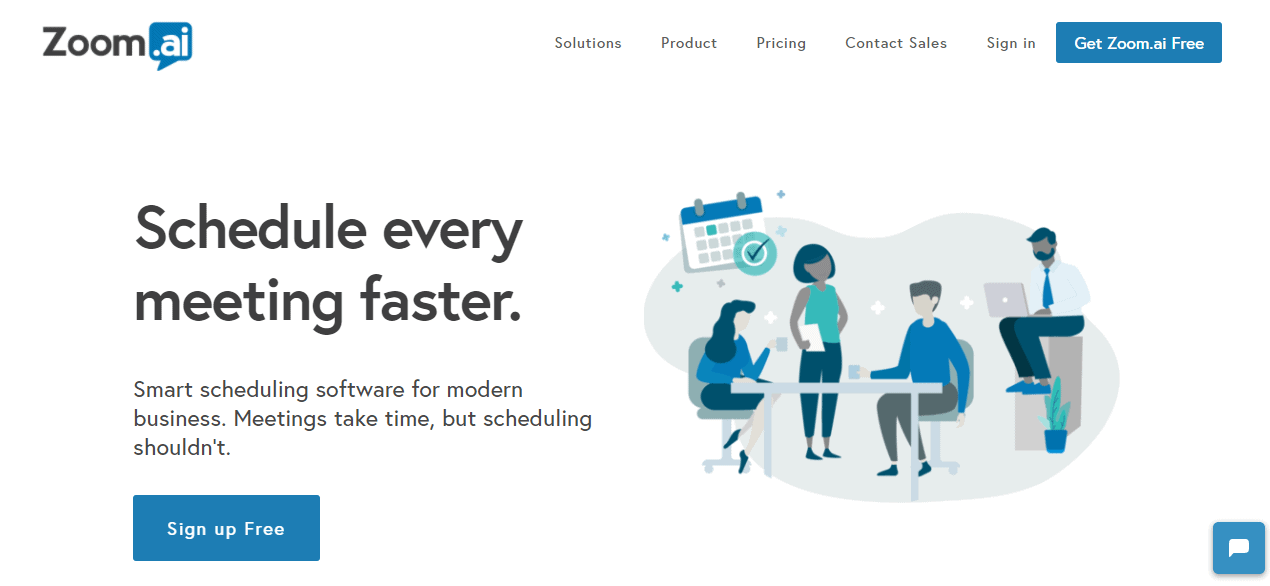 Zoom.ai has almost the same features as Calendly, with a little twist. The interesting thing about Zoom.ai is that it automates schedules for video meetings. Some other features include the ability to customize every meeting with different settings, get daily briefings with a list of meetings that you have scheduled for that day, sending reminders for meetings so you don't have to, and much more.
Another great thing about Zoom.ai is that it offers payment processing for paid sessions and the possibility to sync everything with your calendar.
Zoom.ai is currently available on AppSumo as a lifetime deal for just $49. So if you're looking for an appointment scheduling tool, this is the one you need to check out.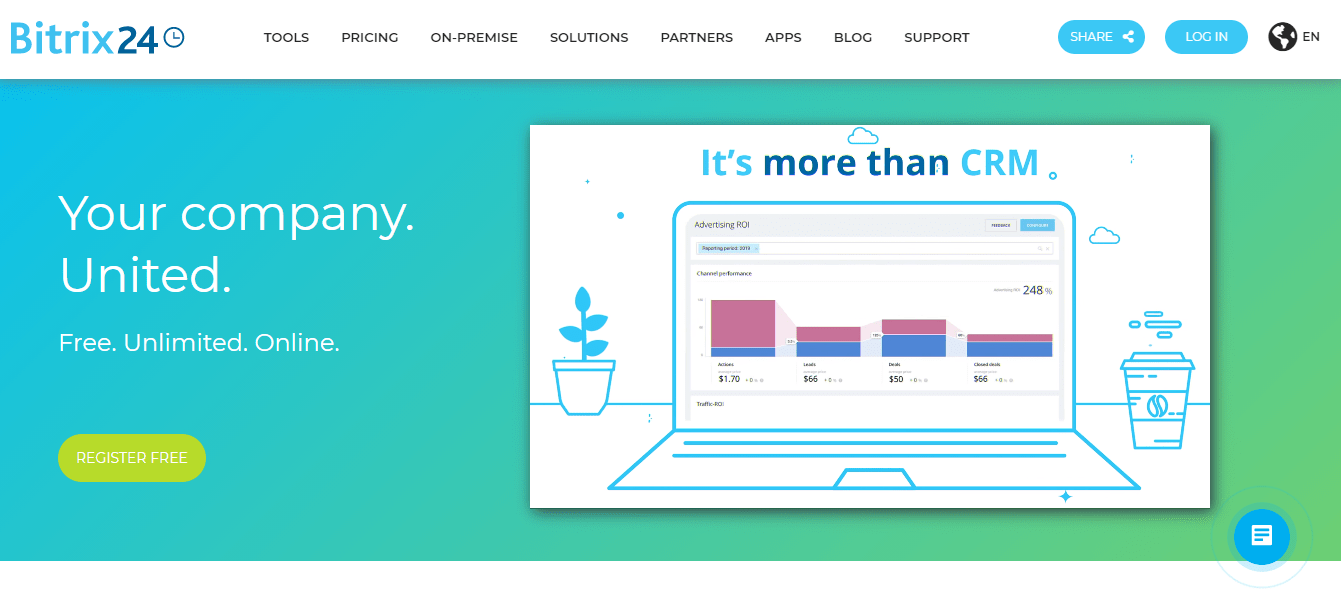 Bitrix24 is referred to as a "client management software" because of the features that it has. One of them is a call center that saves the numbers of the clients that called you and notifies you whenever a call is incoming.
It also has a video chat option, a calendar for scheduling, and a unique feature for appointment scheduling.
In regards to pricing, it has a lot of options, with the prices going from $24 per month to $199 per month. A free version intended for one user is also available. And if you buy a 2-year subscription, then you get a discount.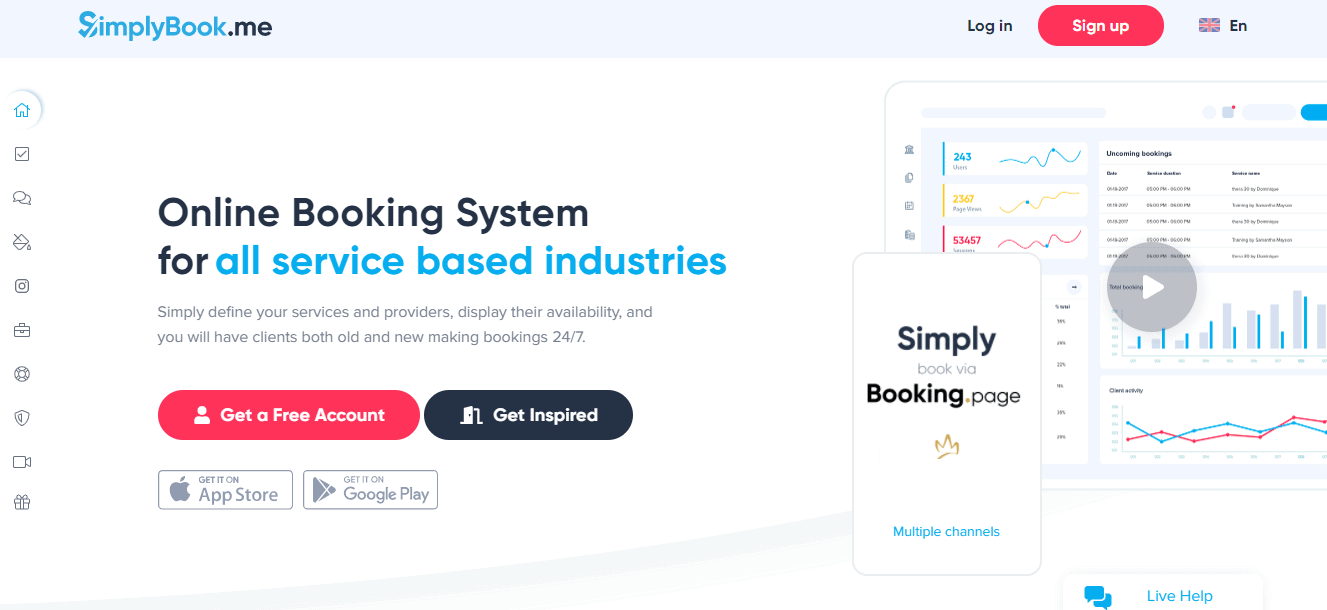 SimplyBook.me is an appointment scheduling software that integrates with social networks like Facebook and Instagram. But that's not all.
Along with the features that most appointment scheduling tools have, it can also be integrated with WordPress, Google Calendar, and Google Analytics so you can keep track of everything that you have going on, no matter the site or platform. This feature can really come in handy if you're running a blog, a journalistic website, or promotions via social networks.
Another good thing about this tool is the pricing. There is a free version, of course, but the price range for the other versions goes from $10 per month to $60 per month. The number of bookings is limited and the custom features as well (unless you get the premium version).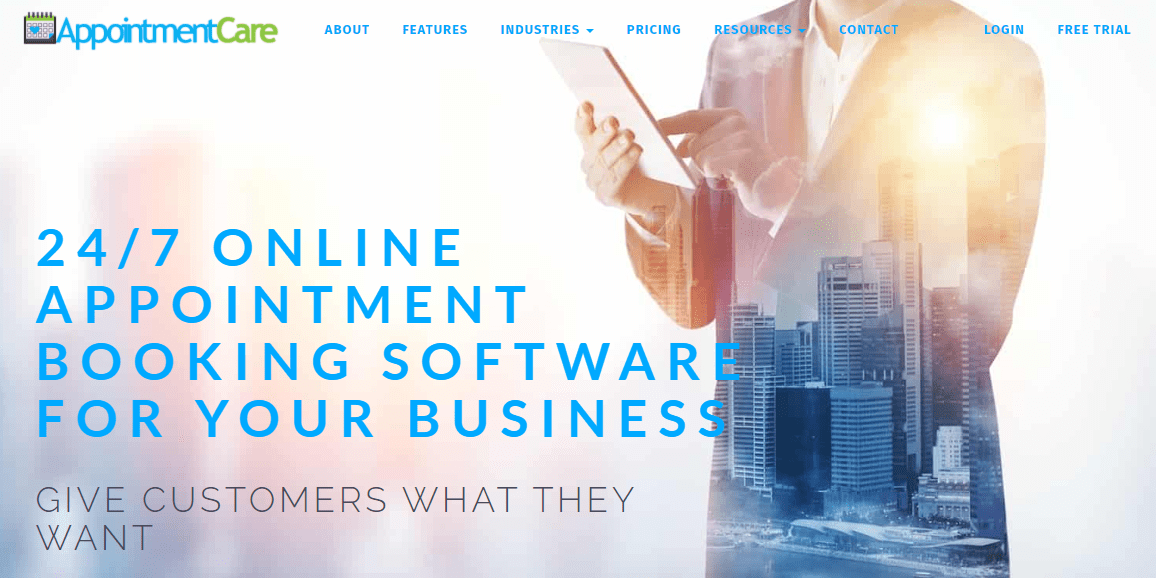 AppointmentCare is a free online scheduling tool that has most of the same features as the other tools we mentioned, with a few twists. For example, if you have more than one location for your meetings, AppointmentCare sets those locations individually, allowing customers to pick out a location of their own choosing.
Another interesting thing is the ability to keep track of all of your clients by writing down useful information about them in the app, so you don't have to work with multiple tools at the same time. Also, there is an option for phone consultations, demos, and sales call visits. Through these, clients can request every bit of information that they desire with just a click of a button.
The bad thing about this tool is the fact that there is no free trial or free version you can use. The prices go from $14,95 per month for the Solo deal to $59,95 per month for the Gold deal. So if you're just starting out, I would recommend using other tools that offer a free trial/version.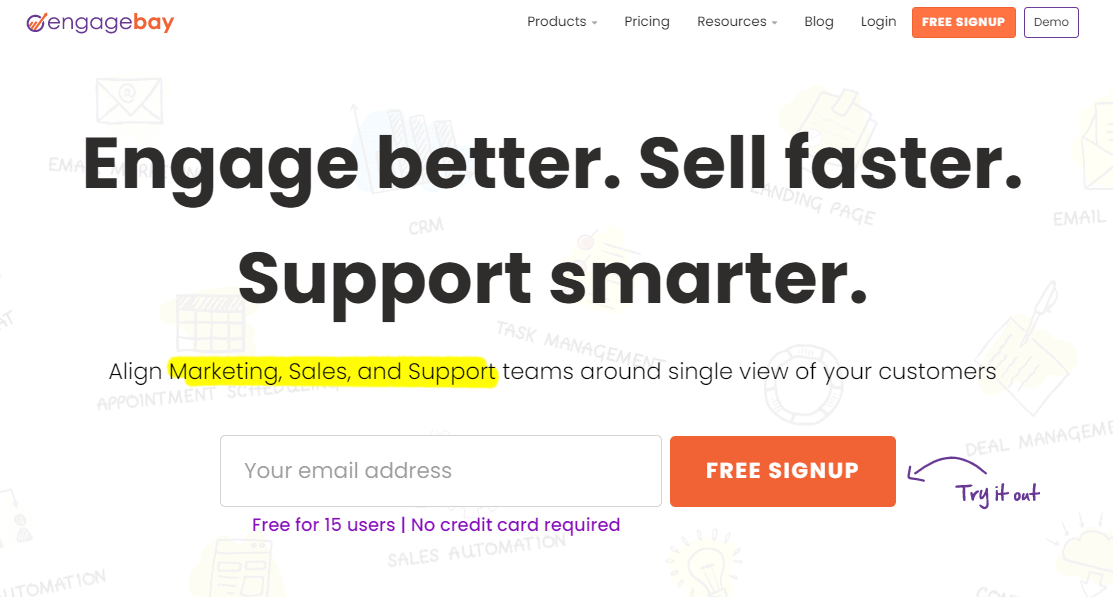 EngageBay, along with all the other features that it offers, also has software for scheduling. Using it, you can skip email and communicate with your clients straight through the software. You can also create group appointments by simply selecting which team members you want to see at that specific meeting. No more worries about someone not getting the information that they need.
On top of that, you can set up timers that will send automatic reminders to you, your team, and your clients so no one will miss a meeting ever again.
When it comes to pricing, there is a free version, but for the paid versions the prices are $14,99 per month for the Basic pack and $79,99 per month for the Pro pack. Sounds great, but because this software focuses on too many things at once, it has only the basic features.
Conclusion
When it comes to appointment scheduling tools, if you don't want to pay a massive amount of money but want to get the best possible service, you need to seriously consider Zoom.ai. It's the best software out there right now and will give you great service without breaking the bank. There's also the option of using a WordPress reservation plugin if your website is built on this CMS.