Billing, even though it might be one of the most important processes in our history, is often overlooked when it comes to digital transformation. The billing processes themselves are still overloaded with time-consuming labor-intensive mundane tasks. Due to the fact that they are still performed manually, the processes are prone to human error and are slower than ought to be in order to compete in the ever-growing market.
Sending out #bills can, in reality, slow down getting paid and things only go from bad to worse as your #business starts to expand.
Click To Tweet
Luckily, there are tools to help and automate the billing process and thus, make it more dynamic and much faster. The new set of standards imposed by the market make automated billing a crucial evolutionary element that aids any business in operating at its highest level of efficiency and maintaining healthy cash flow.
Here are the top 5 tools to help your business do the same:
1. EZBILLING360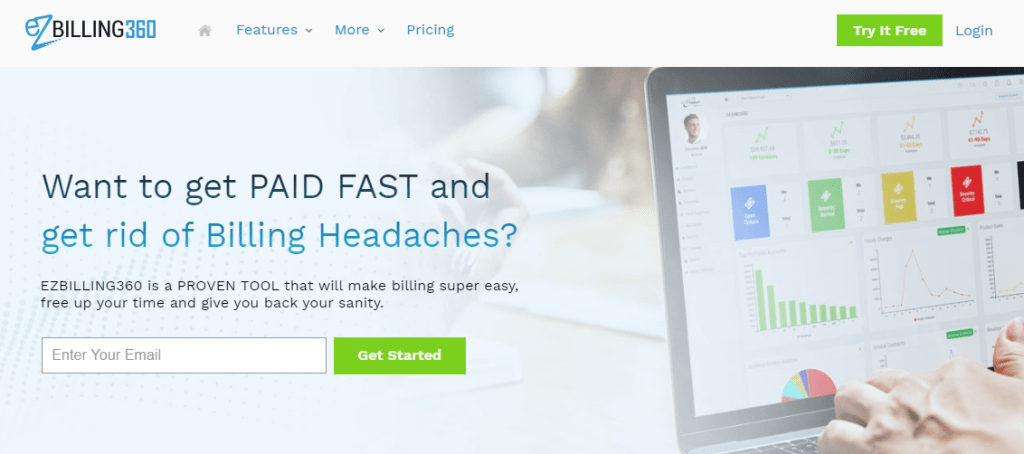 As they will tell you themselves on their website, EZBILLING360 is the best solution for small businesses and freelancers who are looking for a single tool to handle all of their invoicing needs. It automates the entire billing process including time tracking, creating invoices, and monitoring sales.
The features:
The dashboard is fully customizable and designed to contain insight into your business as a whole, containing modules for sales, expenses, and revenue streams.
Tracking hours becomes easy, you can input the hours you'd like to bill for yourself or have it be done automatically and the integrated ticketing system will also track any potential client communication (or problems) and will send the bill automatically.
Client report cards offer a snapshot of your complete client history which you can use to evaluate revenue, rates, and invoices.
The client portals let the people manage their accounts themselves.
Fees: There are some great deals when purchasing this tool and the prices go from as low as 59$ for a single user and 100 billable clients per month to 177$ for multiple users and 500 billable clients per month. This is not a subscription-based service but a one-time purchase.
2. FreshBooks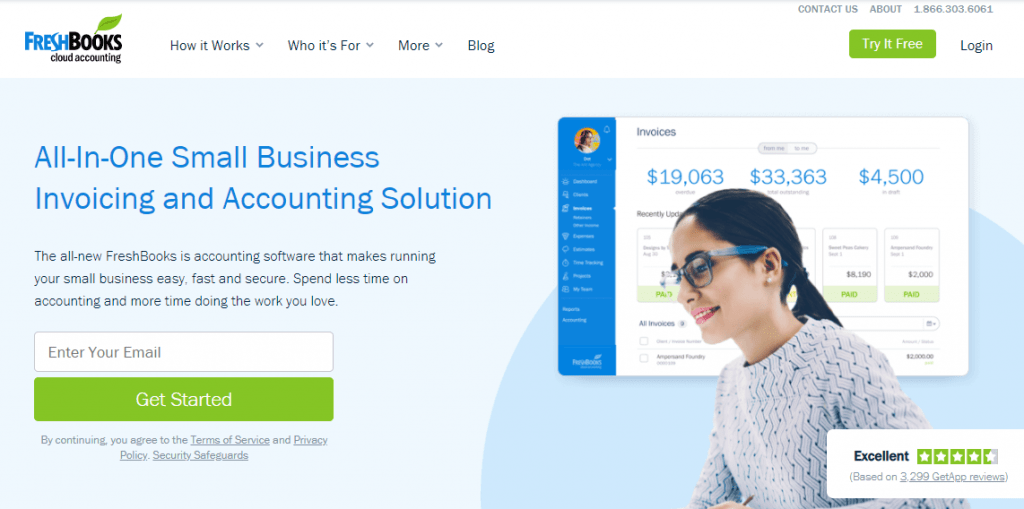 FreshBooks saves you time and gets you paid faster according to their own site. One benefit of using this tool is automating as much or as little as you want. It also integrates with a lot of apps you already use such as Shopify, Fundbox, and Stripe.
The tool also provides detailed reports to help you keep a close eye on your finances.
The features:
The FreshBooks mobile app helps you run your business from anywhere and keep tabs on what's going on no matter where you are at the palm of your hand.
It comes with a variety of professional-looking invoices and estimates. You can customize them as well as choose from various templates.
FreshBooks offers multiple ways of payment including credit cards and online payments providing a hassle-free billing experience.
Fees: FreshBooks is not available for a one-time purchase, it only comes in the form of a subscription. Currently, their most popular one is 10$ a year with 50 billable clients, however adding a team member will add another 10$ to your subscription, as will the Advance Payments feature which is going to cost you an additional 20$/mo.
3. Tipalti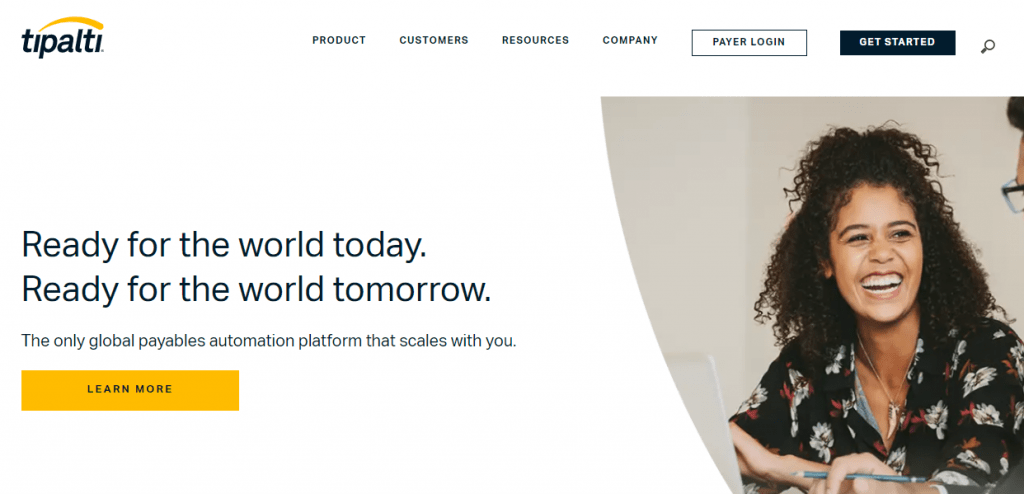 As well as most others, Tipalti promises to help you modernize your business finances. It also has a self-billing mode and a very useful tool for invoice management. With Tipalti you can expand sooner and with less friction, as it is known to be one of the fastest operating automation tools.
The features:
The secure cloud platform offers maximum security to any client and professional user that can be accessed at any time.
The DR (Disaster Recovery) feature backs up the data every few hours so nothing can be lost even in a worst-case scenario.
The multiple payment options include 6 payment methods in over 120 currencies. The billing program also operates with over 26,000 global payment validation rules and 1,000 tax rules.
This tool also comes with a self-service portal/iFrame with 24/7 access.
Fees: Tipalti does offer a free trial, but since it is also used in bigger companies the platform fee starts at 299$ per month for Tipalti express and 447$ for Tipalti pro.
4. QuickBooks
QuickBooks prides itself on the simplicity of its software and how easy it is to use. It is specifically made for small businesses in Europe and should make the accounting aspect of running a business less frightening.
The features:
It is completely web-based, which means that all of your financial business will be done online, always connected, and ready to go. However, this does mean that you cannot just traditionally install it on your Windows machine.
Mobile and online payments are available as well as online invoices. (payment in multi-currency is not available)
It is known for its fantastic support with a live rep at your service 24/7 and online.
Fees: QuickBooks does offer a 30-day free trial, but after the 30 days are up you will be expected to pay 14 euros per month for a basic package, 21 euros for the essentials package, and 29 euros for the plus package. There are however special offers and discounts for longer memberships.
5. Chargebee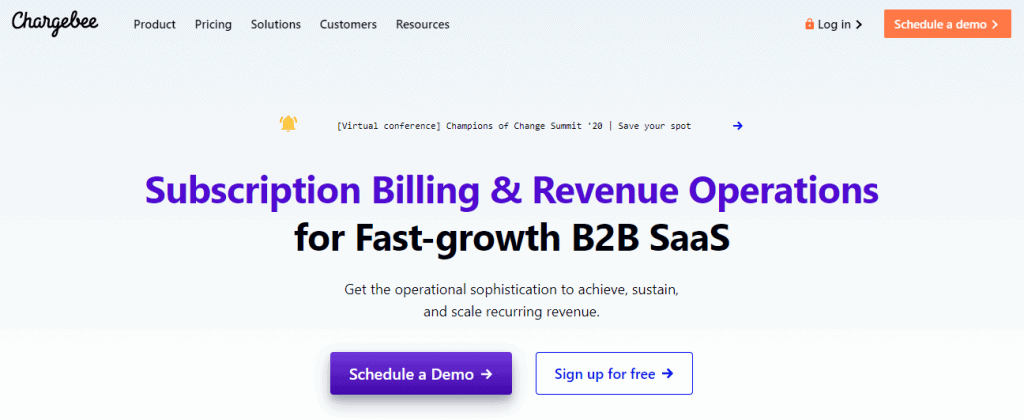 Chargebee uses the Rev-Ops platform which they claim breaks down silos between marketing, sales, success, and finance to drive alignment across your entire revenue cycle. It's a very popular software for automating your billing processes as they offer a wide array of options to choose from their interface.
They also provide options for strictly subscription-based businesses.
The features:
Tame your customer org charts making them look less complex and easier to navigate.
Smart subscription management which allows you to change price structures rapidly and experiment with a vast array of product catalogs.
25+ payment gateways which allow not only a wide geographical appeal but also multiple currencies to make your business grow.
Fees: Chargebee does offer a free demo but the subscription to their service will cost 199$/mo for a basic plan and 599$/mo for a pro plan.
Conclusion
According to recent research, SaaS businesses lose 30% of their recurring revenue every month due to operational inefficiencies. Simple tools and software solutions such as those named here can help cut that loss significantly with their many helpful features. So if you have not yet considered automating your billing process it's high time you start.
Amongst all 5,
EZBILLING360
provides many useful features and is extremely user-friendly making it a fantastic first choice for a growing business.
It is also the only one that offers a one-time purchase, so you never have to deal with any subscription fees. All in all, the digital age is here, don't let your business lag behind due to human error. Help it thrive by making it more efficient and automating it.