Considering you came here, we hope that you are an entrepreneur or an enthusiast who wants to become an entrepreneur or eventually his own boss. Things have changed, and setting your startup on the path to success is not that difficult anymore, especially if you have an innovative idea in your mind.
However, just a #great idea is not enough for the startup to reach its #maximum.
Click To Tweet
If you want to make your journey smooth, you will need some tools for various purposes, such as enabling internal communication, interacting with clients, marketing (especially in social media), sales, etc. Let's take a look at the top four startup ideation tools.
1. Squadhelp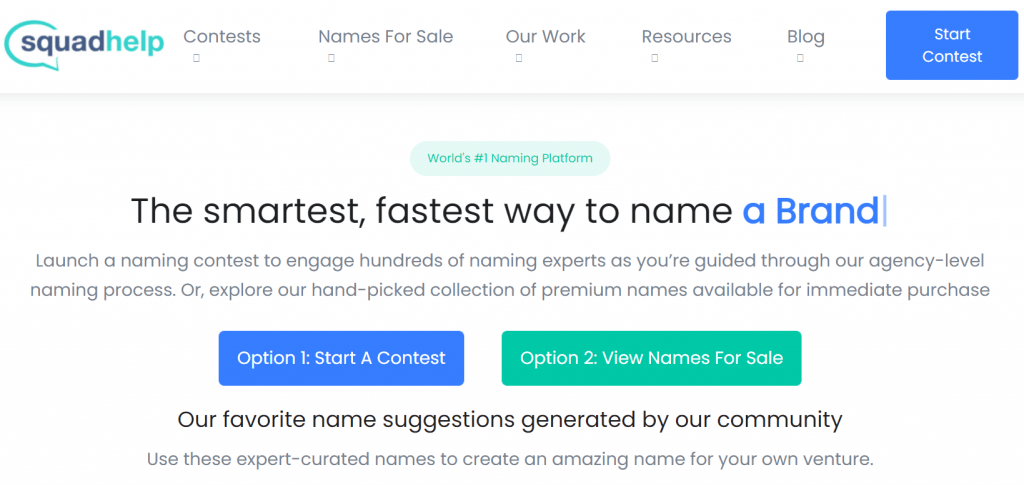 Squadhelp is a marketplace where you can get help with naming your business, finding an available domain name, and even help you develop your logo. They have written a great e-book that walks you through eight steps on how to name your business.
This is what the steps include:
What is the purpose of your job?
Who is the audience that your company will cater to?
What makes your business unique? What is your personality like?
Ask for help from other creatives to come up with a name
Eliminate names that don't make sense
Perform a linguistic analysis to make sure your name is not confusing or inappropriate in other languages
Avoid being sued for trademark issues
Confirm all this before you go live!
Squadhelp also has a community of creatives to help you come up with a unique business name.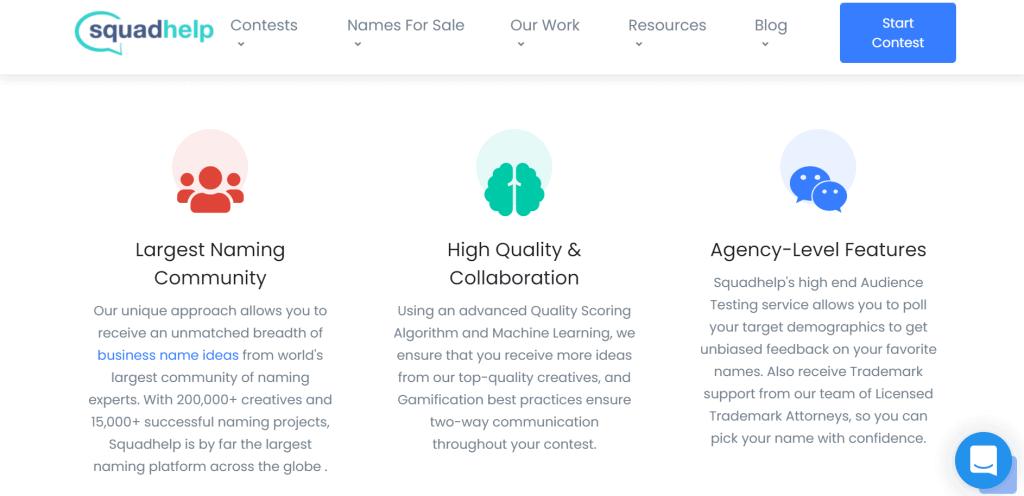 The process is quite simple, and here are the steps:
Start your competition – Fill out their quick, easy and short project template.
Ideas start to pour in – Name ideas created especially for you. Dozens of contestants work for you at the same time. A typical naming contest receives several hundred-name ideas. All ideas are automatically checked for URL availability.
Collaborate and communicate – View all your entries from your competition dashboard. Rate entries, leave private comments, and send public messages, leading the process to the perfect name.
Confirm – Select your name with confidence.
Choose your winner – When the competition is over, announce the winner and register a name. You can also go back to Squadhelp to start a logo design project or slogan for your name.
If you are interested in Squadhelp, you can find out more details on their website.
 2. Clarity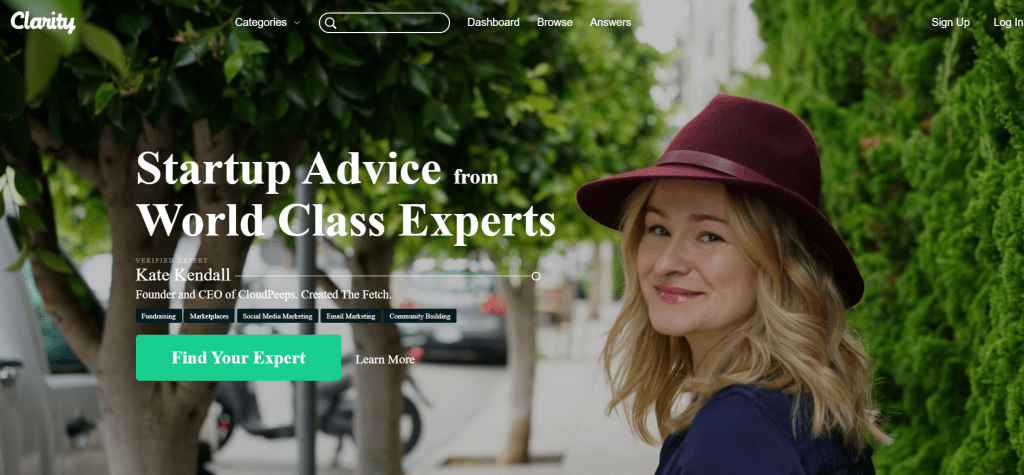 Every entrepreneur, at one point, needs a piece of advice during their journey. Clarity ensures that you'll receive valuable tips and tricks from experts worldwide and will help you connect with industry experts. These Clarity experts can help you overcome any challenge you're facing with the best business advice. They will charge you $1 per minute on phone calls.
3. Germ.io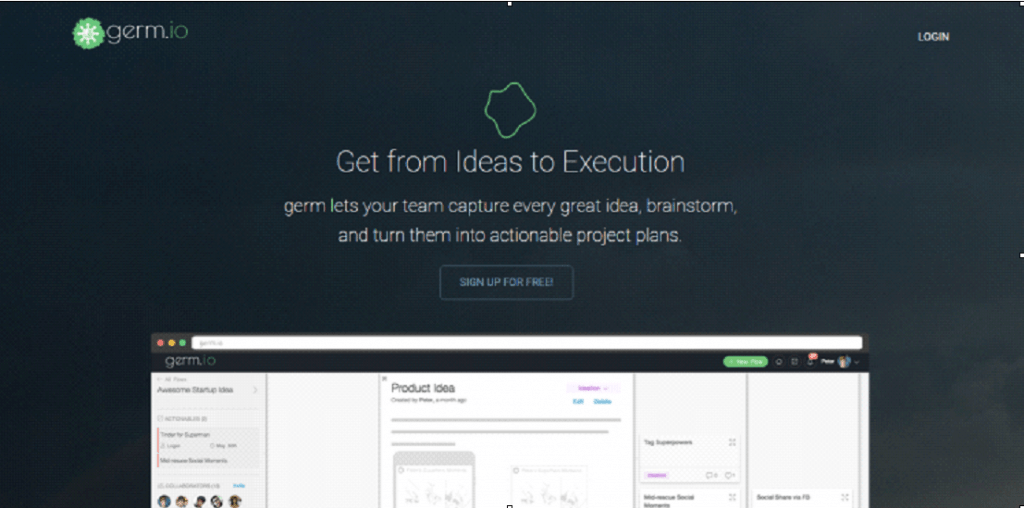 With this tool, you will never lose the big picture of your startup. It will help you have better control over your business and manage your ideas in a better way. Germ.io makes sure that the next big breakthrough in healthcare, environment, public policy, or cute dog pictures doesn't just die in someone's head.
The other amazing thing about Germ.io is that there is a free version available, so even if you're on a tight budget, as many startups tend to be, you can still make the best of this tool and improve your business ASAP.
4. Mindmeister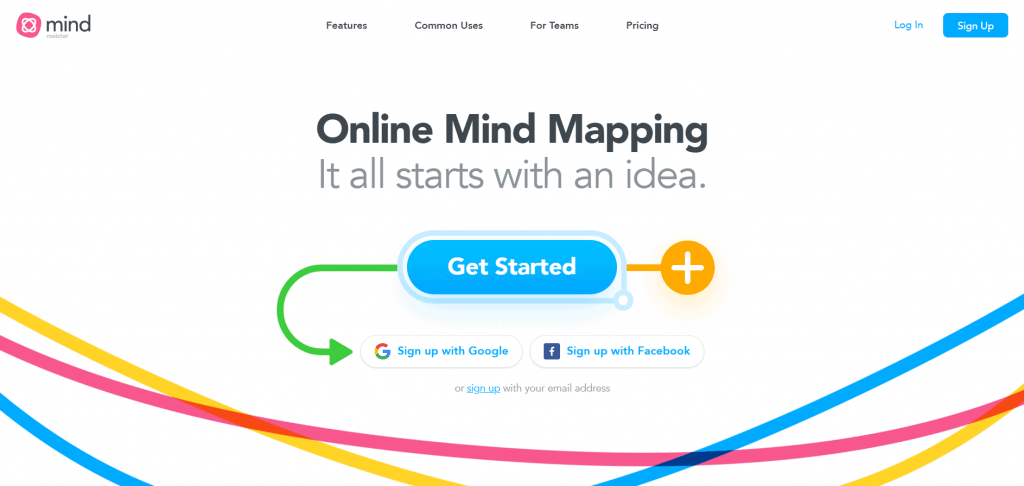 Mindmeister is a web tool designed to create mental maps. There are several variants of user accounts and a free version that allows you to create three mental maps, the ability to export the text and Mindmeister format and import several formats (text, Freemind, XMind, MindManager).
It also allows you to share mind maps, use icons, styles, and frames, change colors and text styles, add moves, links, and tasks, accesses mobile apps and a presentation interface. To register, you need to use your e-mail and create a password. You can also connect it to Google, Facebook, Office365, Google Apps, Bloggerplate, and Unilogin accounts.
Compared to other tools that create mental maps, Mindmeister is simple and specialized to focus on creating mental maps, while other tools for creating mental maps have only one functionality.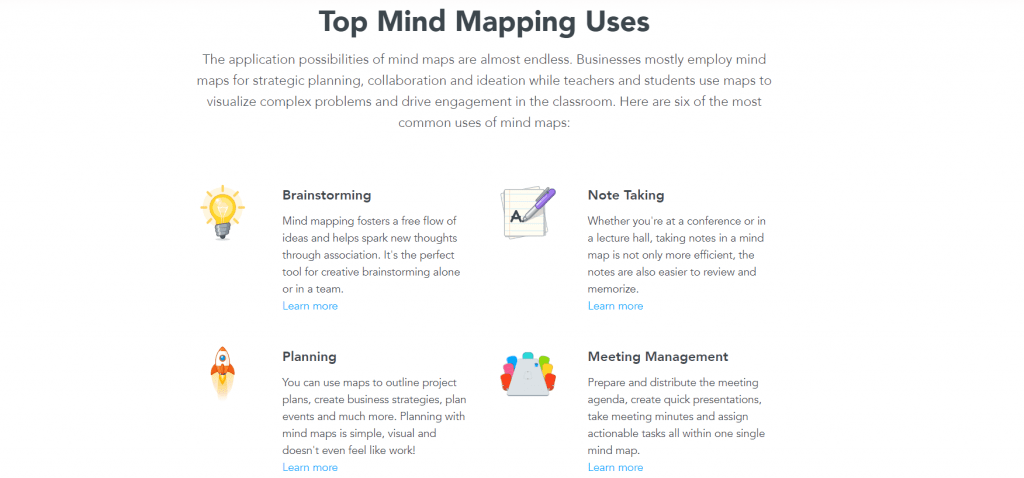 The advantage of Mindmeister is that users can focus on what is important. Teachers can apply the tool in various ways to encourage students to better and more successfully master the content, e.g., as a preparation for testing knowledge or revising at the end of a completed teaching unit.
The disadvantage of this tool is the ability to create only three folders in the free version, as well as the inability to add files. Storing a mental map in Mindmeister format on a computer and loading it later as needed are ways to avoid that kind of defect. Of course, folders that have been stored can be deleted to make room for creating new ones.
Ultimately, despite its shortcomings, the tool is easy to use, and there are creative ways to circumvent certain shortcomings.
Conclusion
These are the top four startup ideation tools that will keep your business operations quick, convenient, and efficient. 
Whichever tool you choose, ensure that you will experience sustainable growth for many years, maximize your potential, and increase your ROI (Return on investment). We are sure that your startup will need most of these tools in its long journey to success.