Shopify clothing theme documentation
After uploading Shopify theme, You need to follow these steps to setup
theme.
Login into Shopify admin, then go to online store > themes > Click
Customize theme button
This will take you to a page like below :
Here are different sections/parts of theme to setup.
Let's start from Header
1.) Header
2.) Slideshow
configure slideshow by adding images and text you need on it.
3.) Promo/Offer images :

4.) Home Welcome Text on Homepage
5.) Featured Products
6.) Gallery image with hover effects
7.) Banner + featured products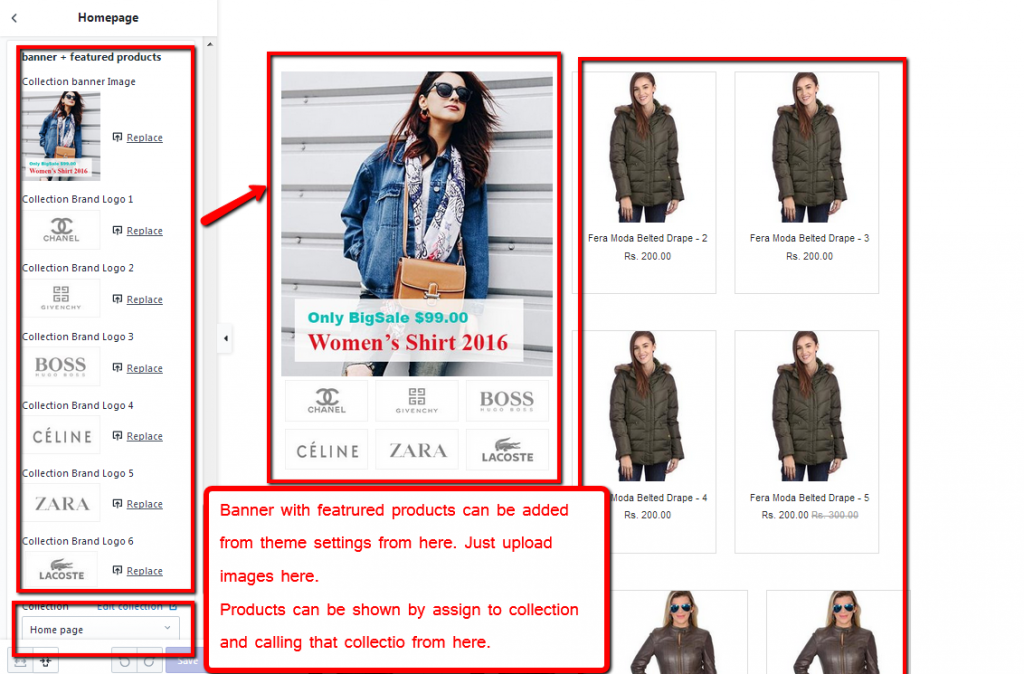 8.) Latest blog post
9.) Footer